This one pot lemon shrimp pasta is so easy to make, and is cooked completely in one pot. Pasta, shrimp, and asparagus all cooked together in a lemon cream sauce!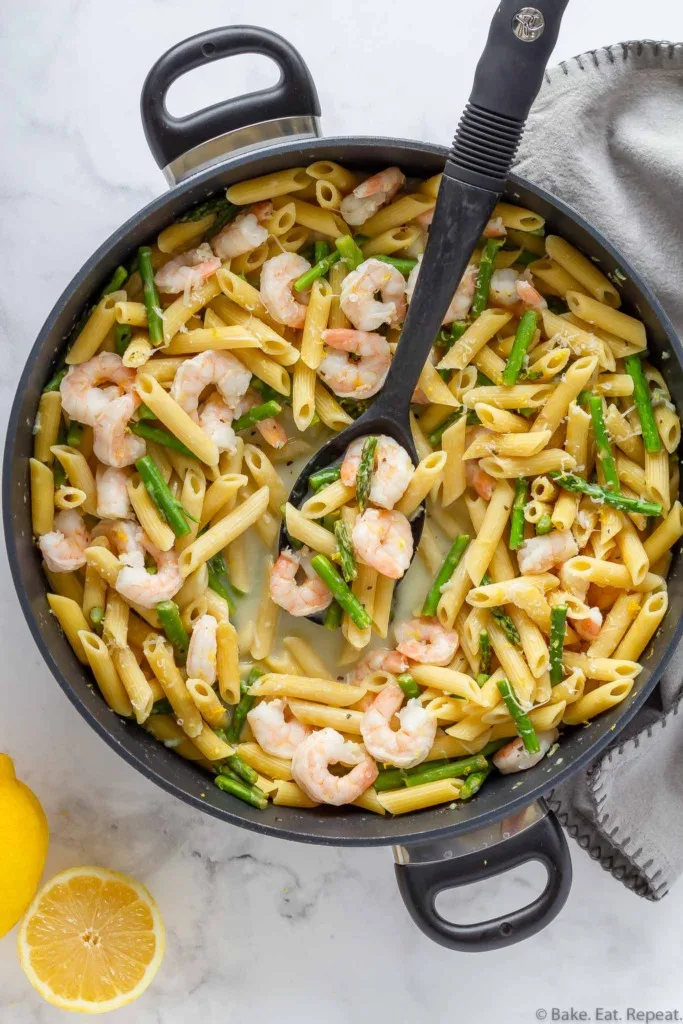 Quick and easy meals like this are my first choice on busy week nights. This one pot lemon shrimp pasta can be on the table in less than 30 minutes and everyone loves it.
Tender shrimp, tasty asparagus, and penne pasta, all cooked together in one pot with a lemon garlic cream sauce makes for the perfect meal.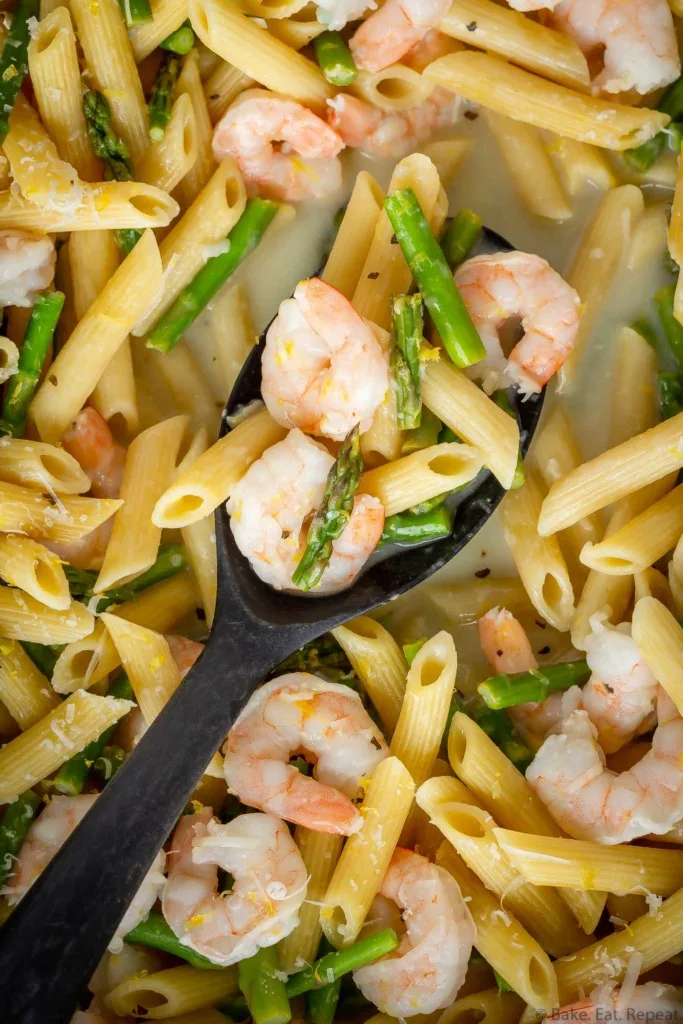 It's easy to make, it's absolutely delicious, and there's only one pot to wash up after dinner. It doesn't get a whole lot better than that on a busy weeknight!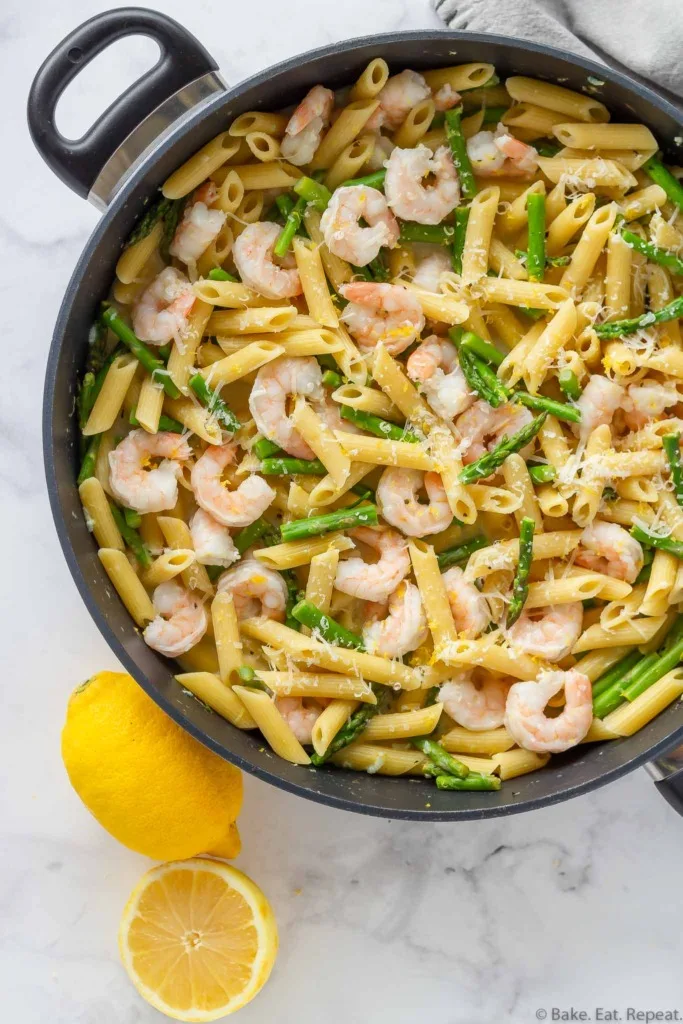 How do you make one pot pasta?
Making one pot pasta is super easy because everything – the vegetables, protein, pasta, and sauce – are all made together in one pot.
Usually making pasta and a homemade sauce for dinner means multiple pots and pans, which results in a lot of dishes afterwards. Enter one pot pasta for the win – easy cooking and easy cleanup!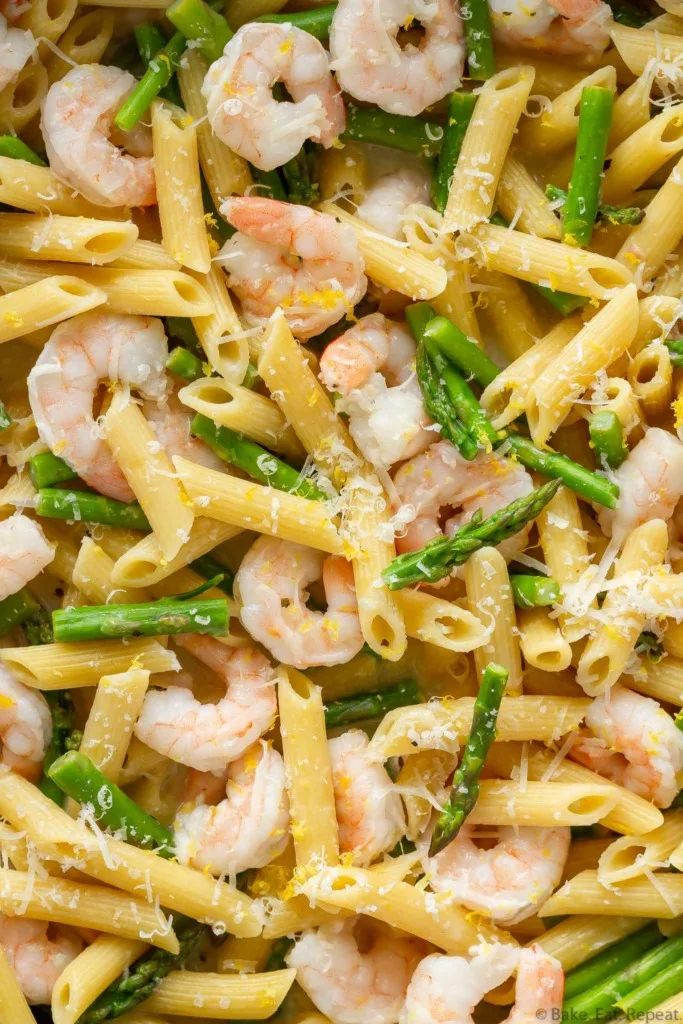 To make one pot pasta, you cook your protein, then add the pasta and enough liquid so that most of it is absorbed by the pasta by the time it's cooked. Let it simmer until the pasta is tender, and then add in your vegetables and any other ingredients that are needed for your sauce.
It's so easy, it tastes great, and there are less dishes to do after dinner!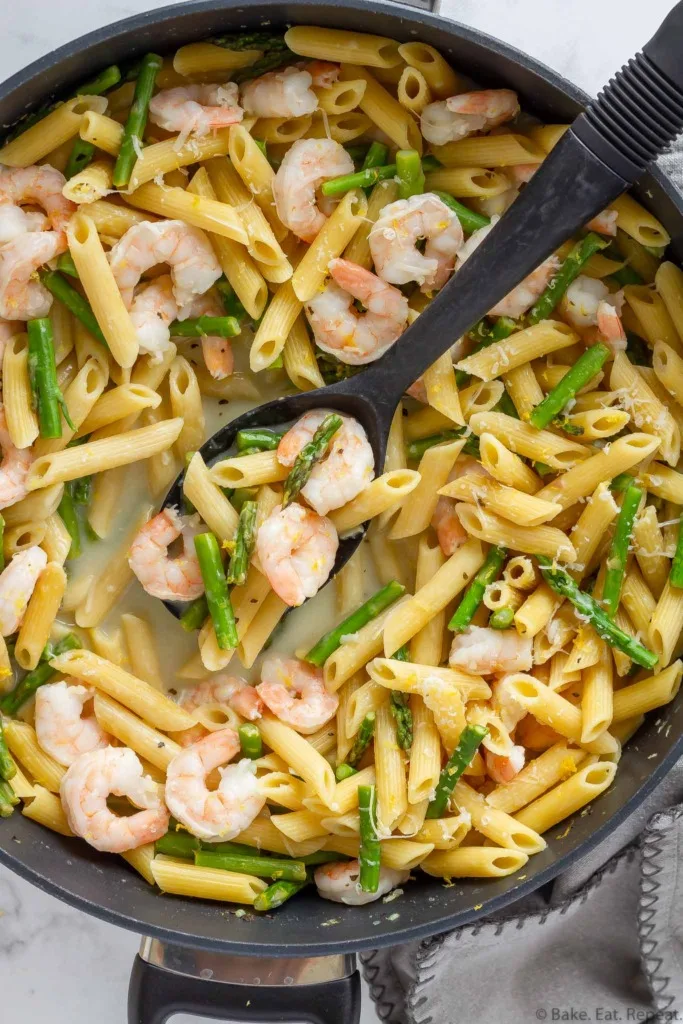 How to make One Pot Lemon Shrimp Pasta:
The type of pasta you use matters with one pot pasta. I used penne pasta that cooks to al dente in 8-10 minutes. Make sure the pasta type you choose cooks in the same amount of time, or the liquid amount may not work out for you.
You can serve this pasta with lemon wedges to squeeze over top if you want an extra burst of lemon flavour when you eat it.
This pasta reheats well in about 10 minutes over medium-low heat on the stove, stirring occasionally. I do leave a lid on my pot when I'm reheating it, taking it off to stir, so if you don't have a lid it may take a little longer to reheat.
If you want this meal to be even quicker, you can use pre-cooked shrimp and skip the first steps. Simply add in the cooked shrimp at the end and let them heat through before serving the pasta.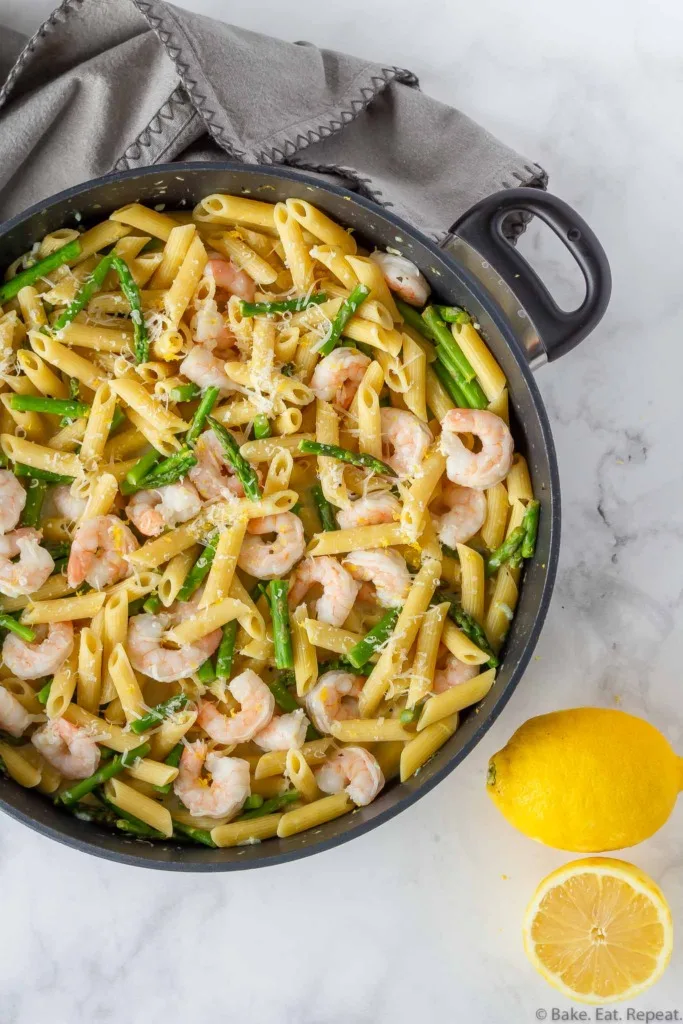 Here are some more great pasta recipes for you: