These Instant Pot honey garlic chicken thighs are so easy to make! They make the perfect, quick and easy, weeknight dinner that everyone will love!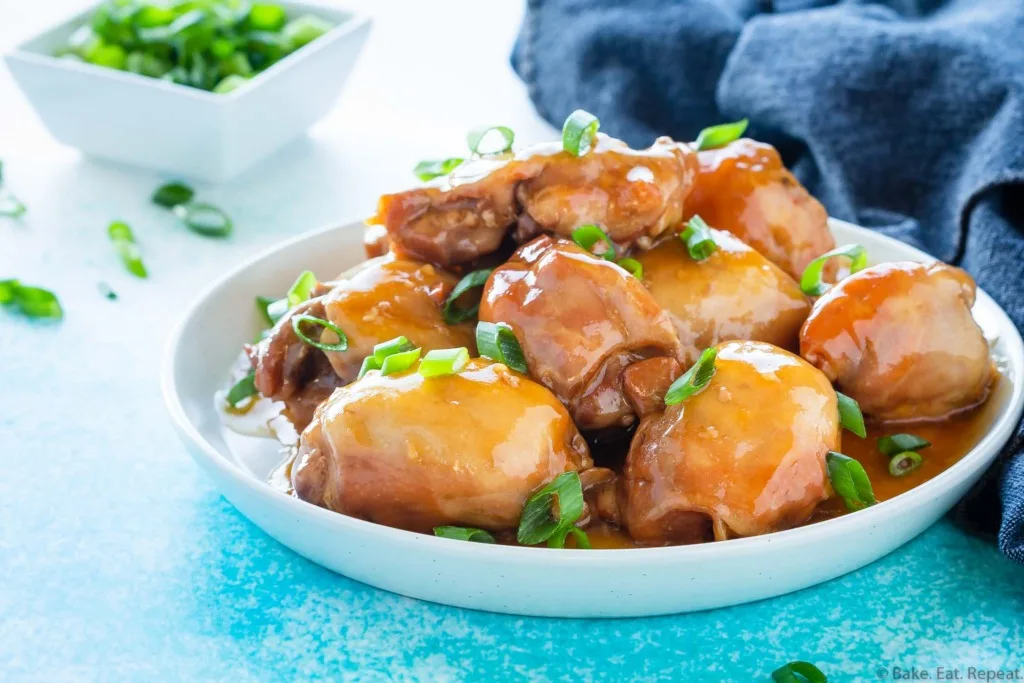 These Instant Pot honey garlic chicken thighs make such an easy and tasty dinner. It's the perfect meal for those busy weeknights!
It's a very simple recipe to make. Place the chicken thighs (fresh or frozen!) in the Instant Pot, whisk together a very simple honey garlic sauce from ingredients you likely already have, and pour it over top of the chicken.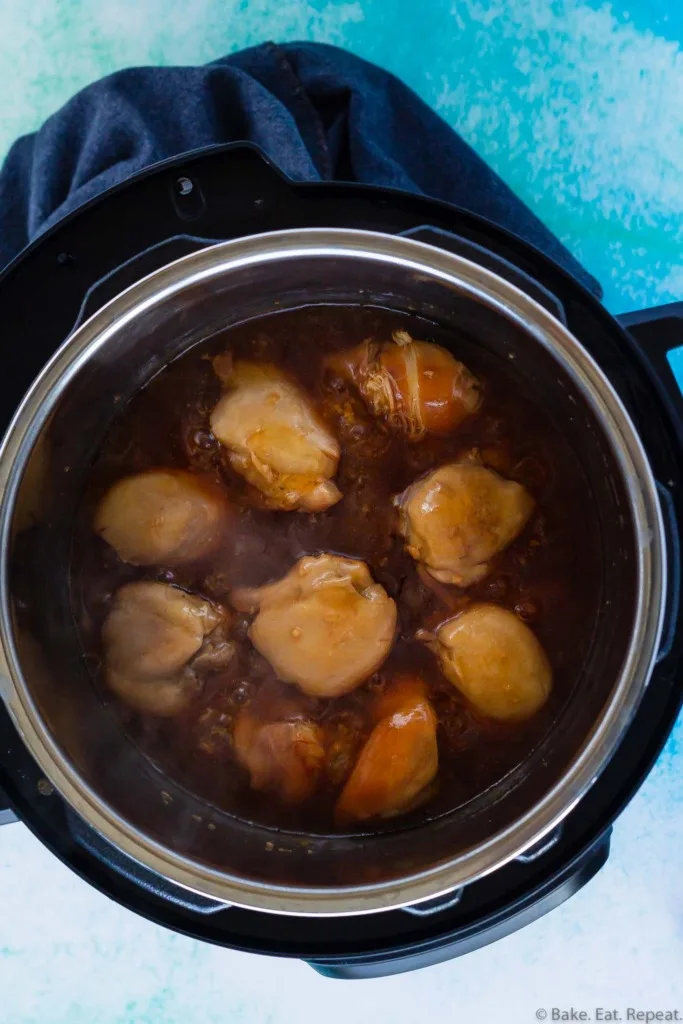 Cook for 10-15 minutes depending on whether your chicken is fresh or frozen, and then thicken the sauce with a corn starch slurry.
While the chicken is cooking you can cook some rice and steam some vegetables and dinner is served.
It is such an easy meal. I've been making this every couple of weeks lately just because it is so easy. Plus I usually already have everything I need to make it. Perfect for those nights you forget to plan what to make for dinner!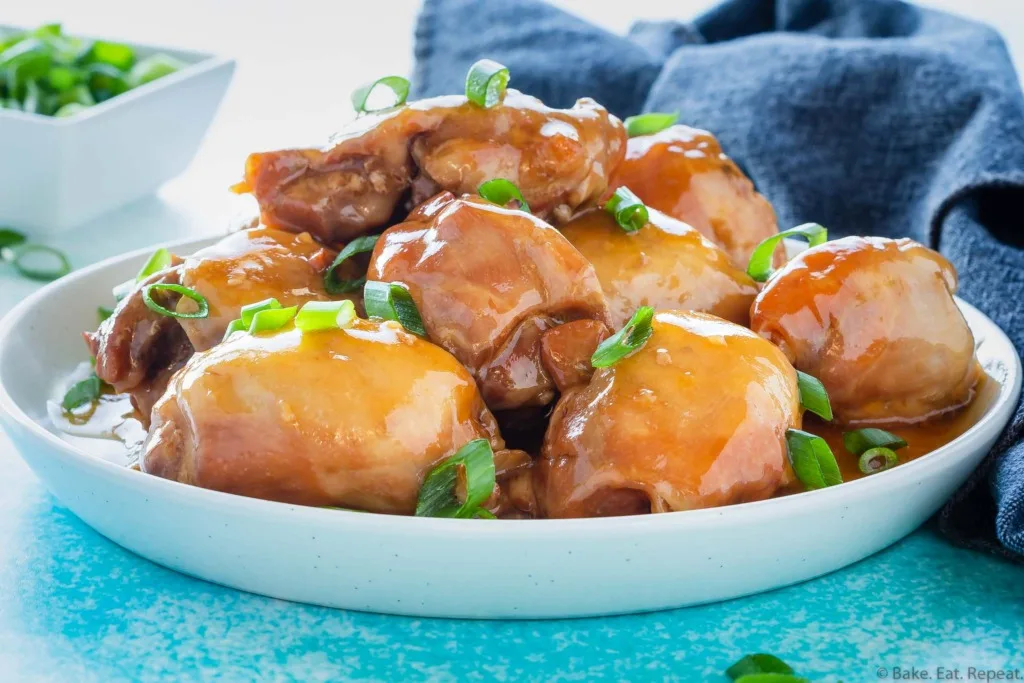 How long do you pressure cook chicken thighs?
Boneless, skinless, chicken thighs need to cook at high pressure for 10 minutes. If they are frozen it will take 15 minutes at high pressure.
I have never needed any longer than this for cooking chicken thighs. If the chicken is not cooked through after this cook time, you can cook it for a few more minutes. The pot will come to pressure much faster the second time.
Chicken thighs should have an internal temperature of 165F when they are cooked through.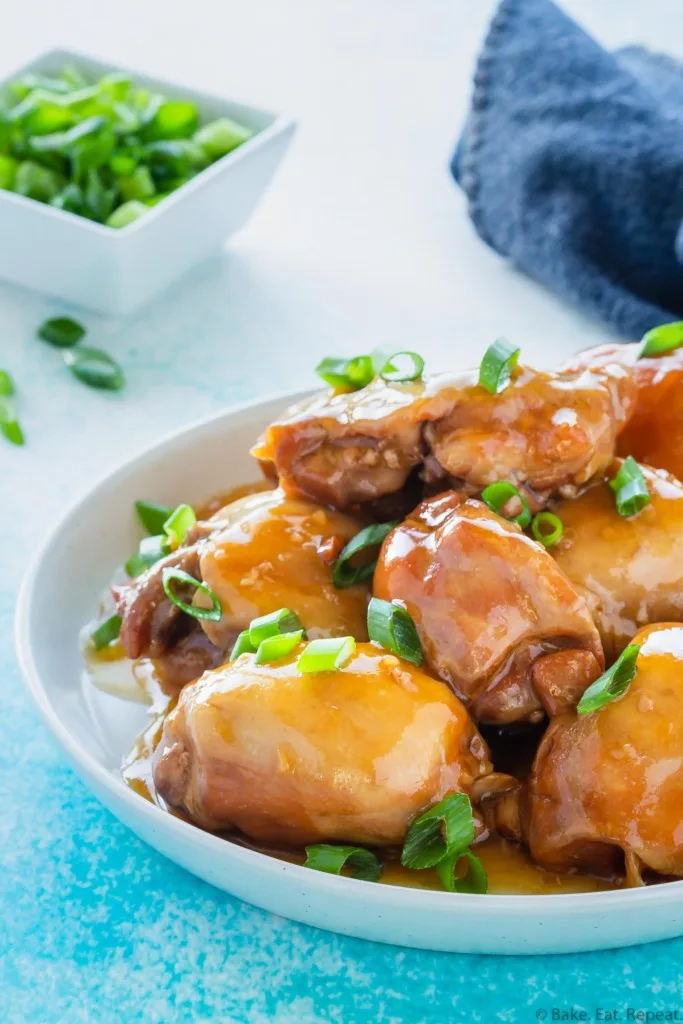 How do you thicken honey garlic sauce?
In this recipe, the honey garlic sauce is thickened with a corn starch slurry.
Once the pressure cooking time is complete, you can remove the lid and stir in a corn starch slurry. Then use the saute function on the Instant Pot to bring the sauce to a boil.
It will thicken in just a couple minutes with the saute function. Serve the thickened sauce with the chicken thighs over hot, cooked rice.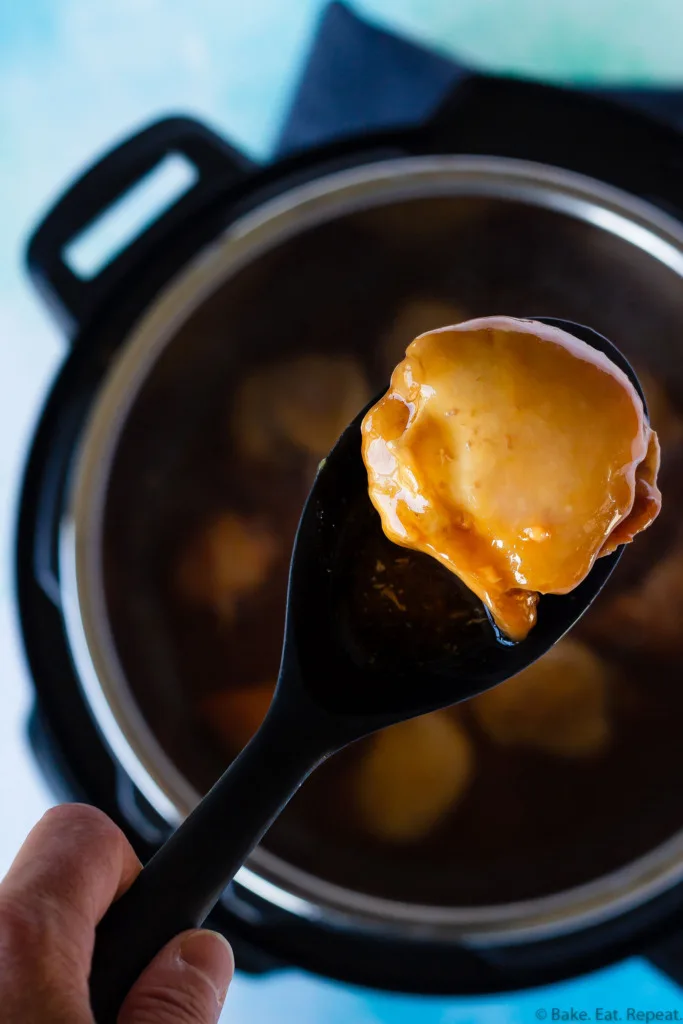 How to make Instant Pot Honey Garlic Chicken:
The chicken thighs can be fresh or frozen, but if they're frozen it is best if they're not frozen together in a solid lump. In this case you will need to cook for an initial 5 minutes at high pressure, break them apart and then cook them for another 10-15 minutes, until they are cooked through.
The sauce can be mixed up several days ahead of time and combined with the chicken if you want to be able to just throw everything into your Instant Pot without any prep work at dinner time.
If you prefer, you can also shred the chicken after cooking and stir it together with the sauce.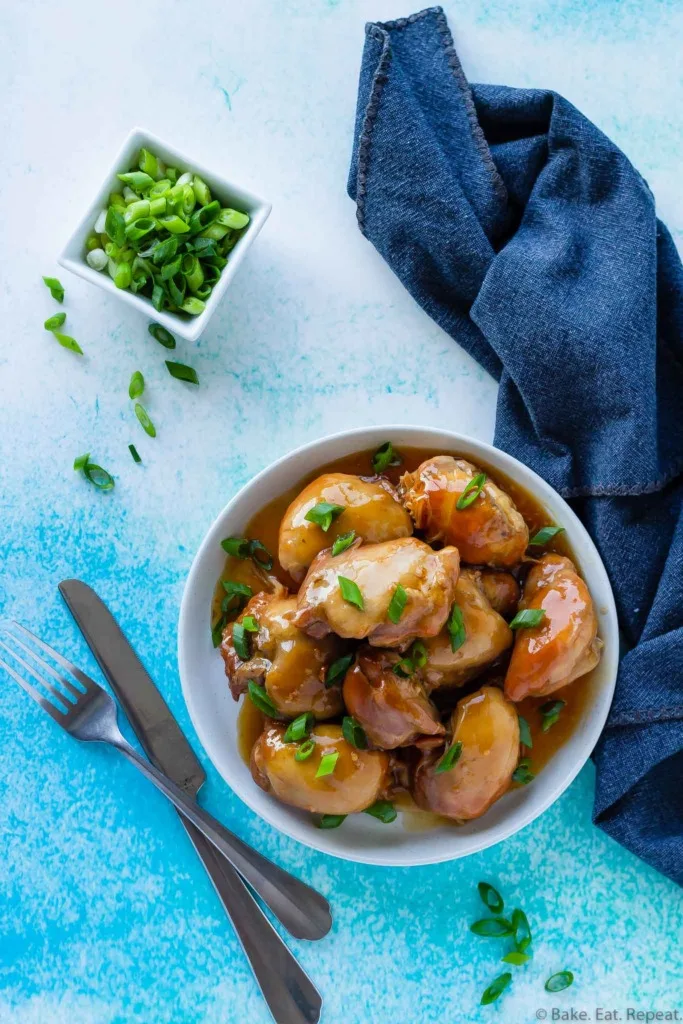 Here are some more great Instant Pot recipes for you: