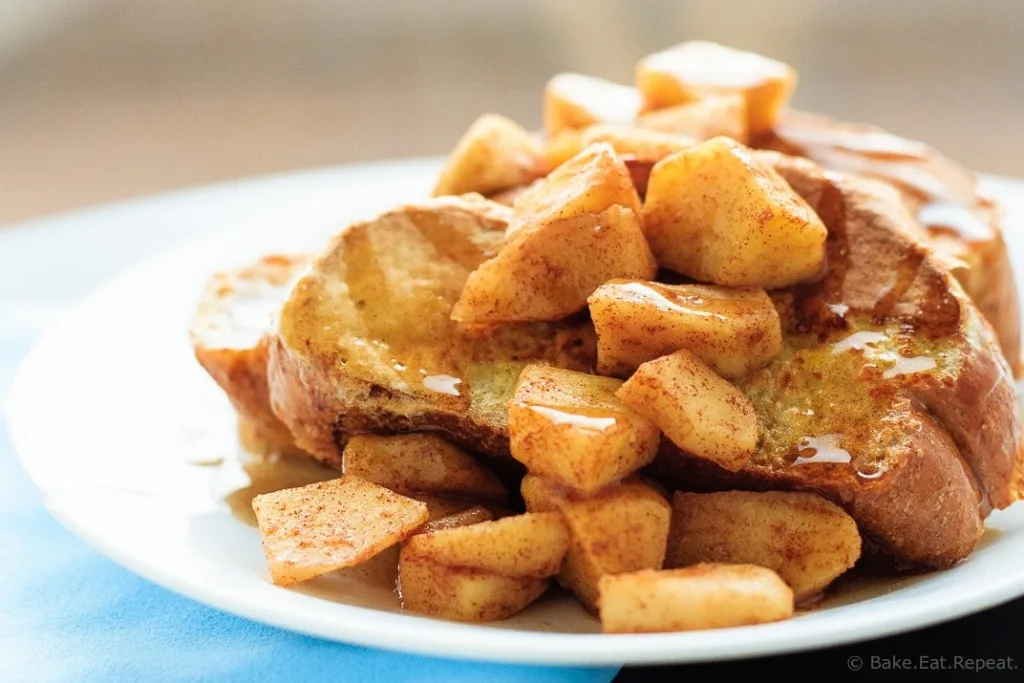 Have you made that cinnamon challah yet? If not, get to it, because it's super easy, and oh so amazing in this French toast recipe I have for you today!
Or, you know, go buy a loaf of French bread, because let's be honest, French toast is always amazing no matter what bread you use. It's especially amazing with these cinnamon apples and cinnamon syrup, so if you're looking for a perfect brunch recipe for the weekend, look no further. This one is fantastic.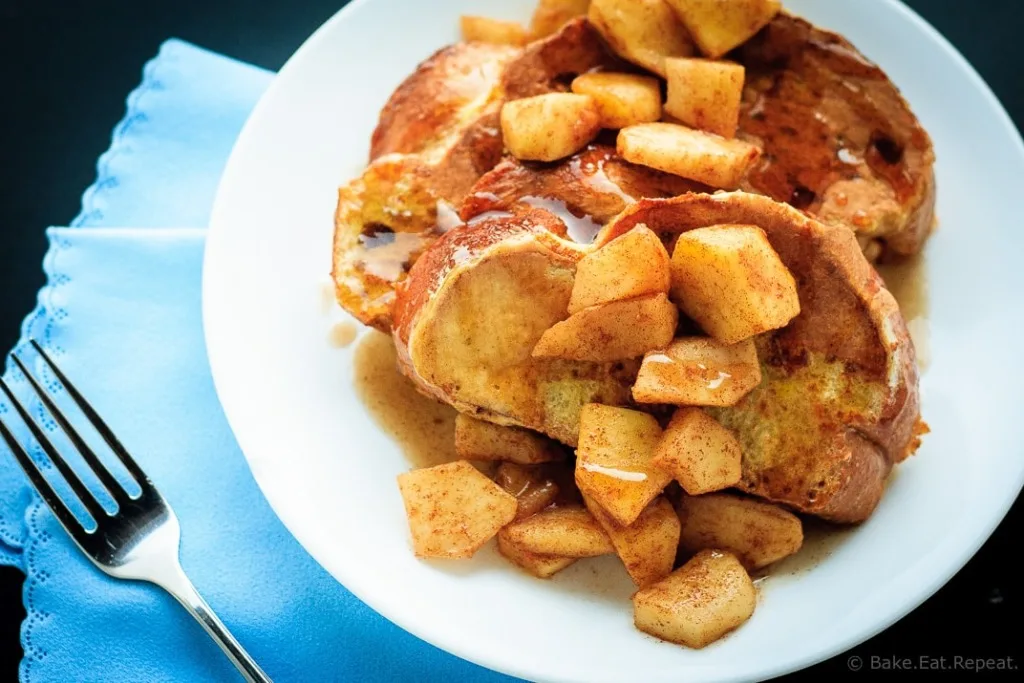 To make this French toast, I used my new Circulon non-stick electric griddle that Circulon Canada was kind enough to send me to try out. I have been wanting a large electric griddle for a while now, so I was pretty excited when they asked if I would like to review it.
This griddle is by far the best non-stick pan I've ever used. It's a bit different than traditional non-stick surfaces, with a hard anodized coating in a circular ridge pattern. It's more resilient than other non-stick cookware, and you can even use metal utensils on it, without damaging the surface. That excited me a lot, because I do tend to grab metal utensils rather than anything else.
The non-stick capabilities of this griddle are amazing. I have used it for French toast, pancakes, sausage, and anything else I could possibly use it for in the last month, and nothing sticks. You don't have to use any kind of oil or butter or anything, and still, no sticking whatsoever. I've always thought the best test for non-stick pans is eggs, as most pans are good for most things, but eggs always need a little butter or something to prevent them from sticking like crazy. This griddle even works for eggs. No sticking at all. I was in awe.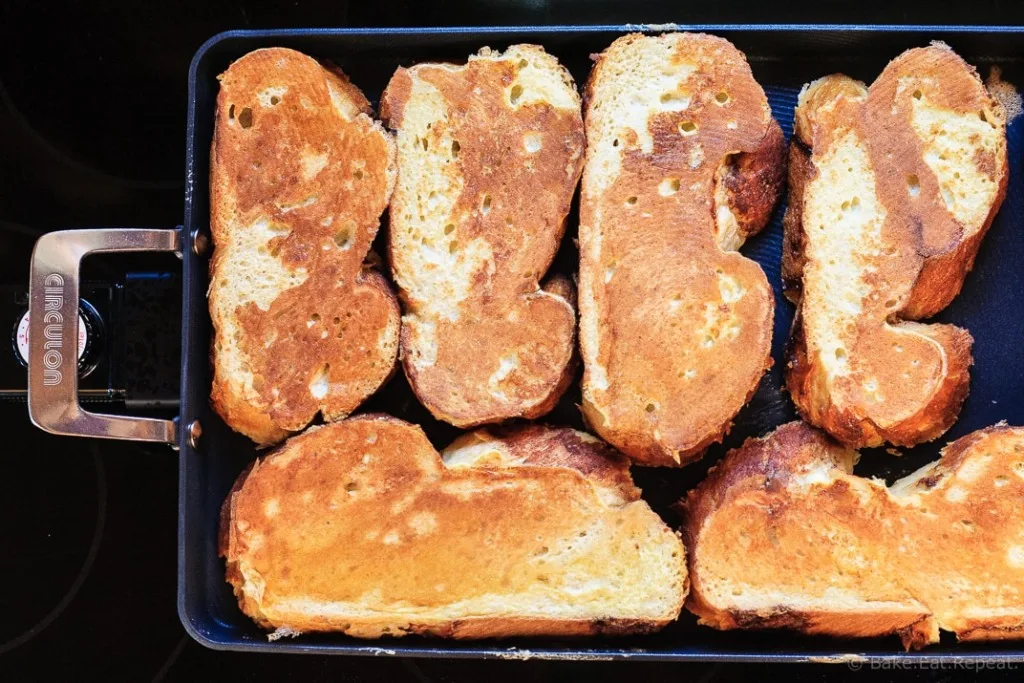 Plus, it's huge! Making French toast or pancakes or something for my family of five usually takes a while, making four small pancakes at a time on my biggest skillet. I can easily make more than twice as much at once on this griddle. So much faster. I love it.
The only thing I don't love about this griddle is that the handles get quite hot, and it can't be moved when it's turned on without using oven mitts. This is a minor complaint though, and it certainly won't stop me from using it whenever possible. You generally don't have to move an electric griddle anyways. To be honest, the only reason I did is so that I could move the pan to a spot with better light for a photograph! Since normal people aren't taking pictures of their food while cooking, this likely won't be an issue.
So if you're looking for an electric griddle, I would definitely recommend this one. Plus, Circulon Canada was nice enough to provide a non-stick 7.5″ frying pan for one of my readers, so if you would like to try out this non-stick cookware, just enter the giveaway below. And then make some of this amazing French toast with cinnamon apples and cinnamon syrup. You won't be disappointed!
Disclaimer: Circulon Canada provided me with product for review. As always, all opinions are my own.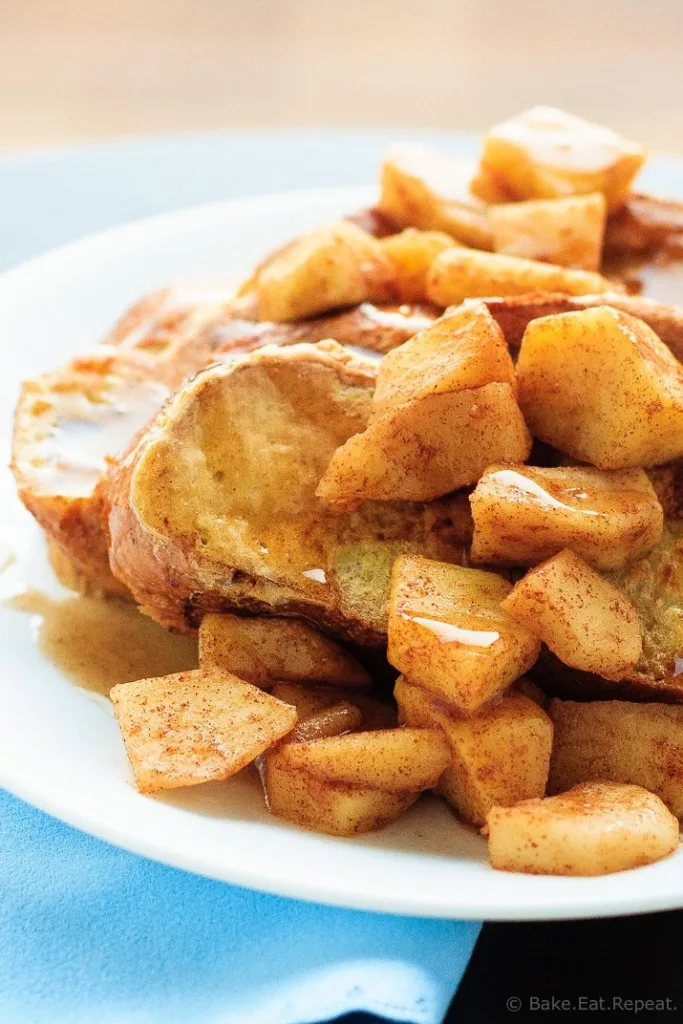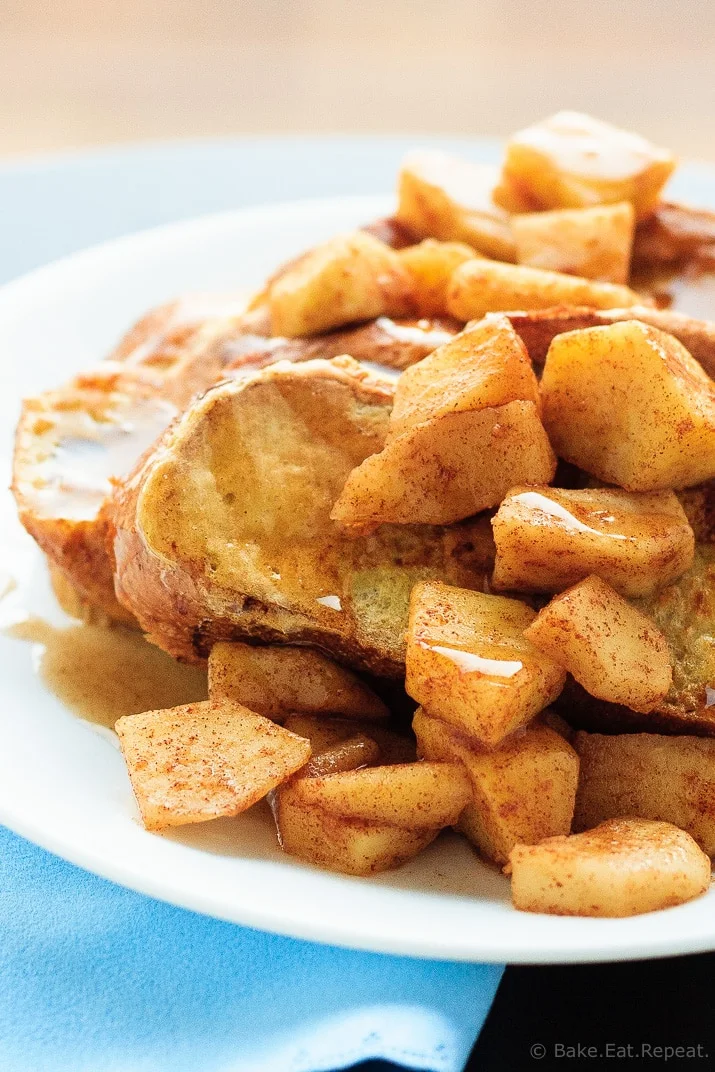 *Giveaway is open to residents of Canada aged 18+. Giveaway is open now until Friday, Sept 25, 2015 at midnight (MST). Winner will be randomly selected and notified within 24 hours of the contest closing. Winner must respond with mailing address within 48 hours of email notification or a new winner will be selected and must answer a skill-testing question. Prize will be delivered to a street address by Circulon Canada. {Giveaway Closed}