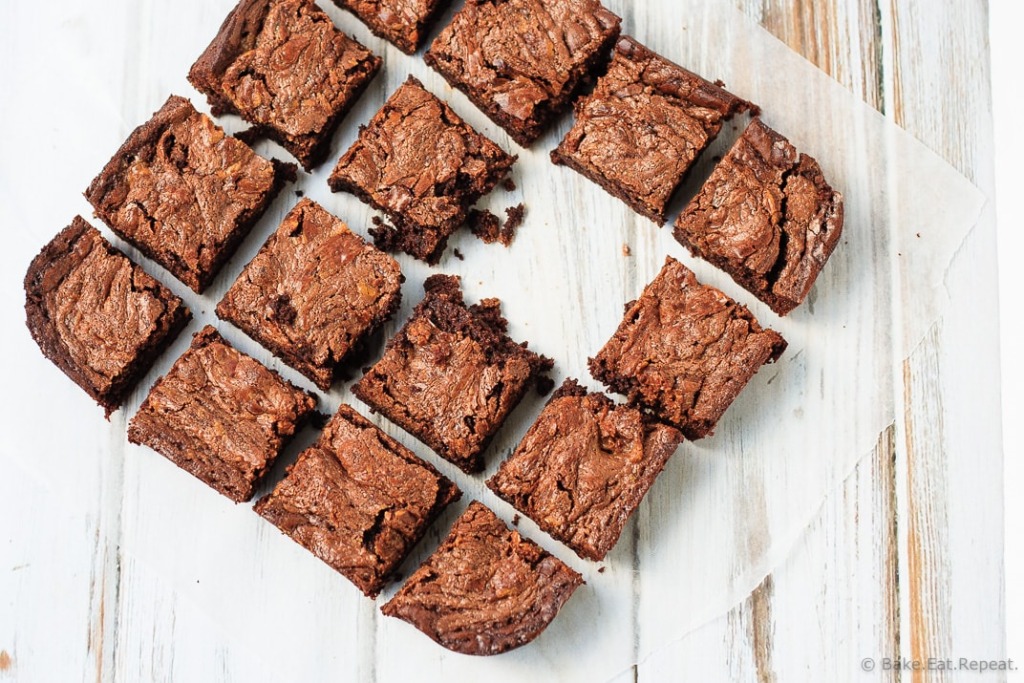 So, this new Reese chocolate peanut butter spread from Hershey's Canada? A little bit too tasty I must say. As in, those two giant jars they sent me to test out this recipe? All gone. I probably didn't need to test it so many times. I mean, the second batch was amazing. But I had to get it perfect so I think I made 5 batches of these things.
Nobody needs five batches of peanut butter and salted caramel brownies calling their name from the freezer. Nobody.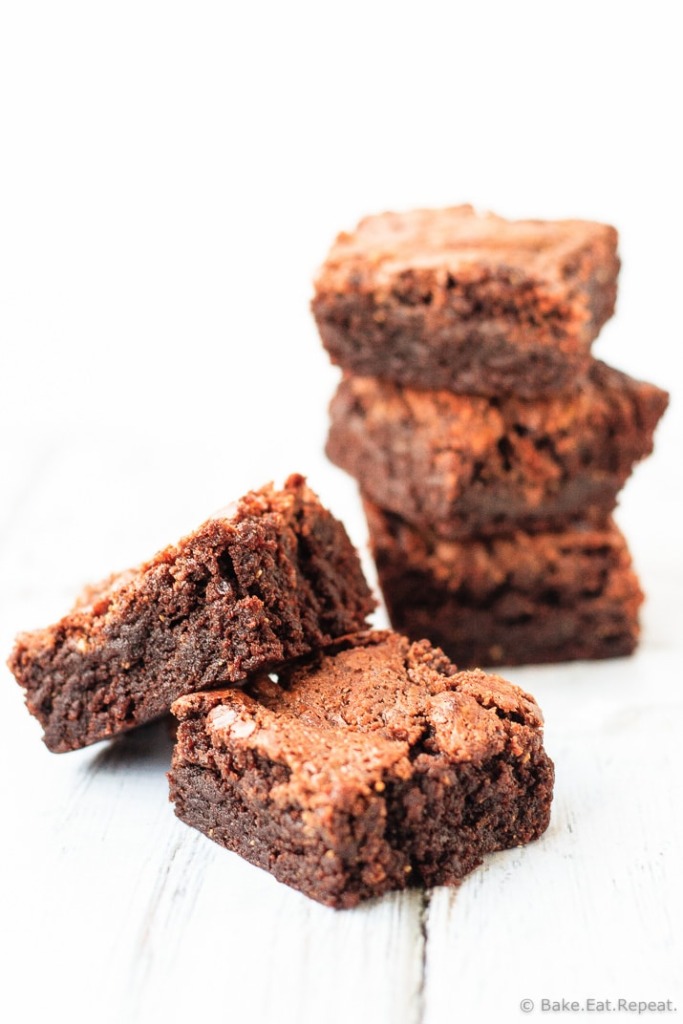 So I sent most of them to work with my husband, because seriously, brownies are way too dangerous to have in the house. I can't forget about their existence when they're around. Just can't. Too tasty. None of them came home I might add, so I guess I'm not alone in that assessment!
These may just be some of the best brownies I have ever made. And that's saying a lot because I've made my fair share of brownies. One of my favourite treats in all the land. But these? These are incredible. And if you can get your hands on some of this Reese's chocolate peanut butter spread, you most definitely have to try them. If you don't just eat it all with a spoon, that is. This stuff is basically a peanut butter cup in a jar.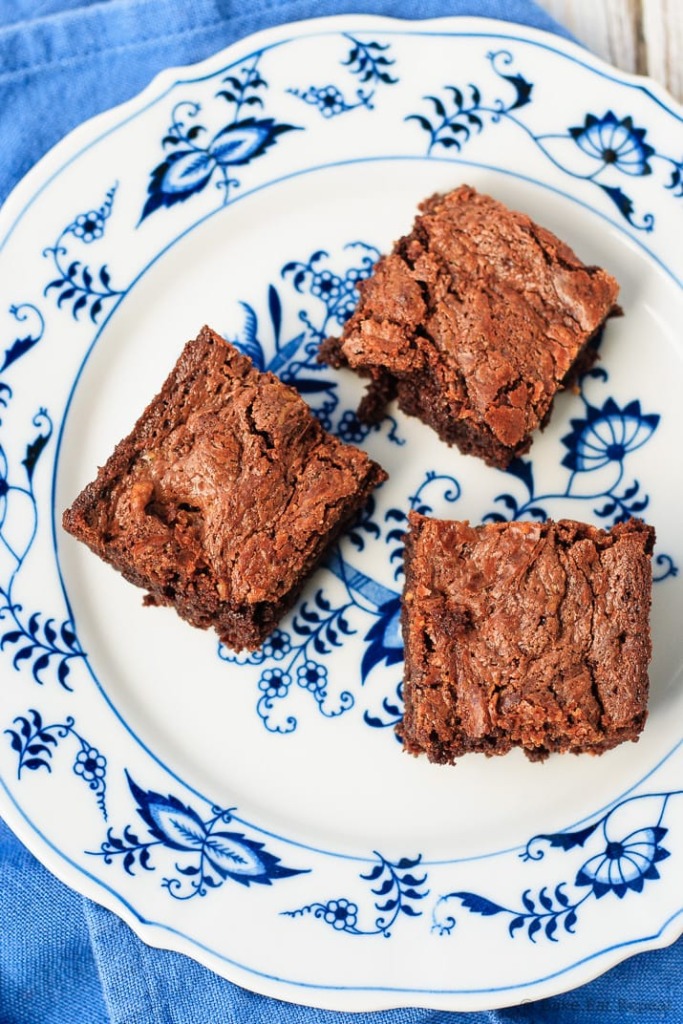 And it's fantastic in these peanut butter and salted caramel brownies. So, so good, plus they're super easy to make. You can use store bought or homemade salted caramel sauce, but I'd highly recommend making it if you have 10-15 minutes. It's easy to make and you can put the rest in the fridge or even the freezer to use for something else.
And then make brownies. You will not regret it. And if you do – have one and give the rest away! That's never a bad plan – people love brownies.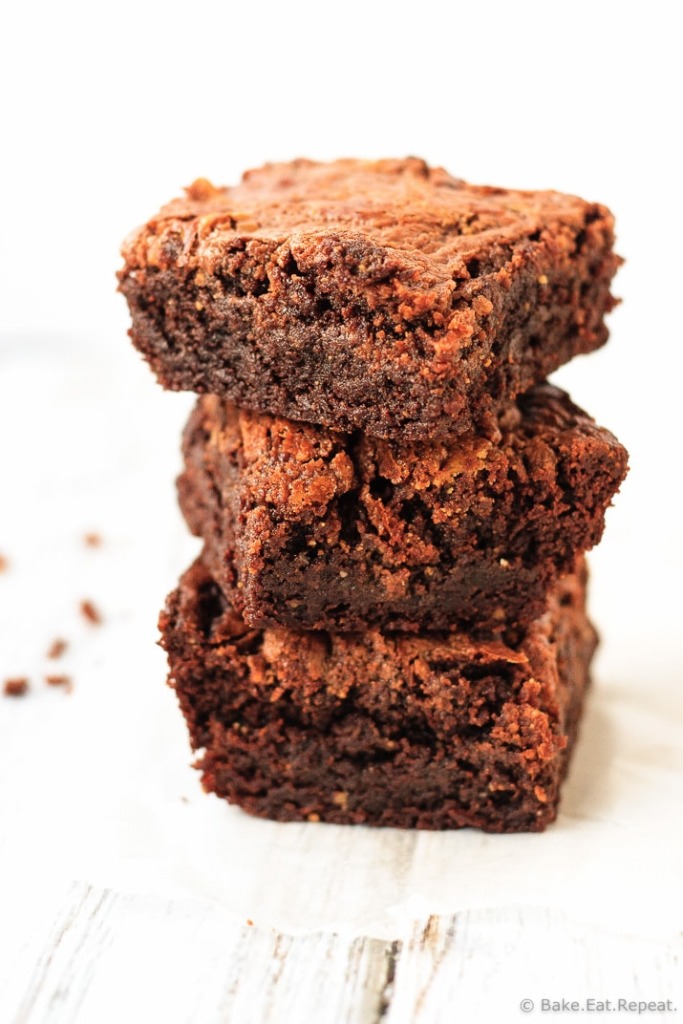 Disclaimer: This post was sponsored by Hershey's Canada, and I have been compensated for my time and provided with product for recipe testing purposes. As always, all opinions are my own.