Easy teriyaki chicken stir-fry that is on the table in less than 30 minutes – and the whole family will love it! #30MinuteThursday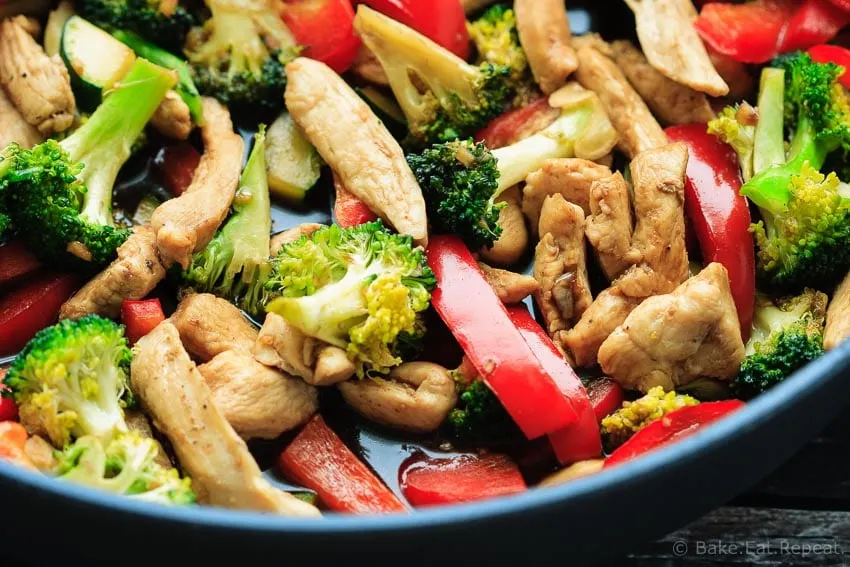 Happy New Year everyone! Okay, it's the 7th, not really New Year's anymore, but this teriyaki chicken stir-fry is my first post of the year so I'm going with it.
I had a nice long break from my computer over Christmas, didn't touch it much at all for two whole weeks, and I have to say it was rather lovely. As much as I enjoy this little hobby of mine, it does take up a fair bit of time, a good portion of which is sitting at a computer. It was quite nice to close it and just play with my kids for a couple of weeks! Skating, sledding, building an excessive number of Lego creations. All good.
And now I'm rambling about it because I'm having a hard time getting back into computer-y things when I'm halfway through a good book and I kind of want to go sit down with another mug of coffee and a blanket and my book while looking out the window at the snow and pretending that it's still vacation time. Anyone with me?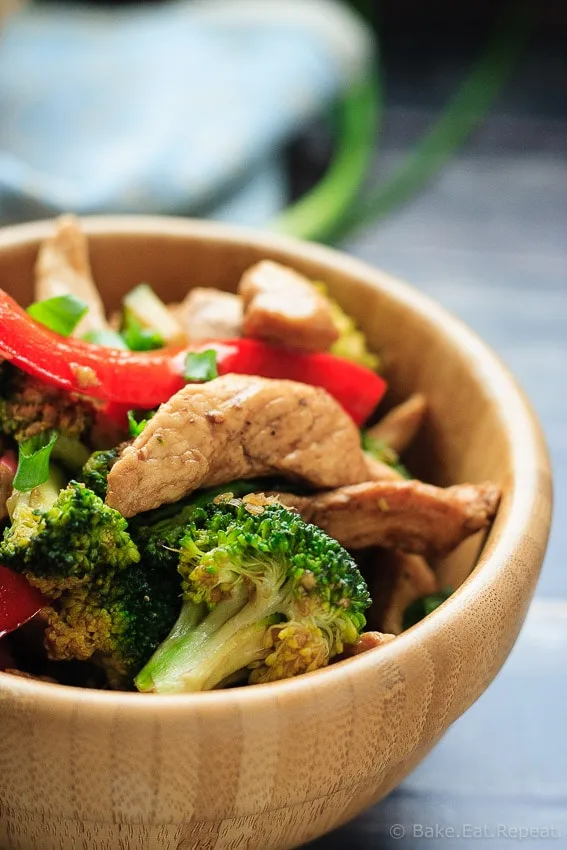 Unfortunately, vacation can't last forever. Luckily we're starting the New Year with 30 Minute Thursday, and a list of meals that are on the table in 30 minutes or less, from myself and some of my blogging friends.
This month I have an easy teriyaki chicken stir-fry for you that is easily made in under 30 minutes and is fantastic served over hot rice. Plus, it's easily customizable to what you have on hand. Use a different protein, change out the veggies to whatever you have – this just happens to be the combination that we liked the best, but change it up to work with what you have on hand.
Make sure to check out the other 30 minute meals from my friends, the links are below the recipe. You can also find past 30 Minute Thursday posts here.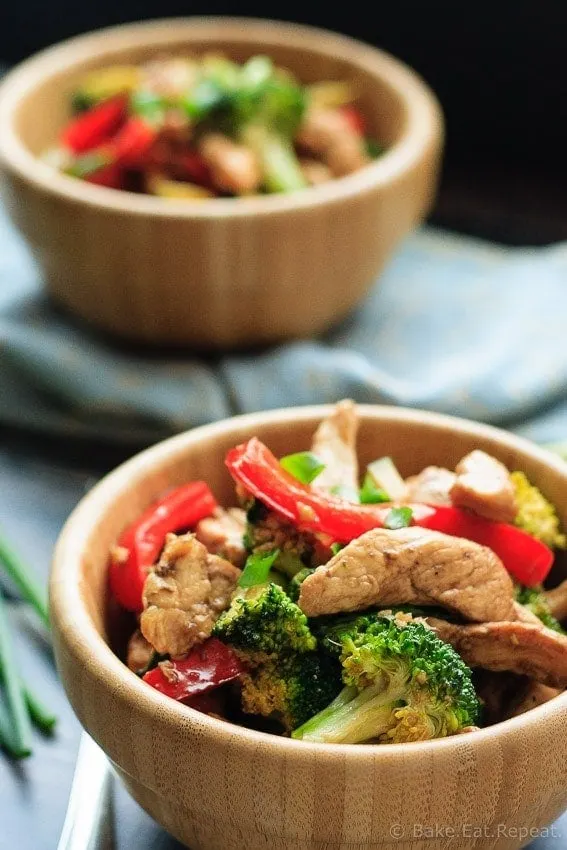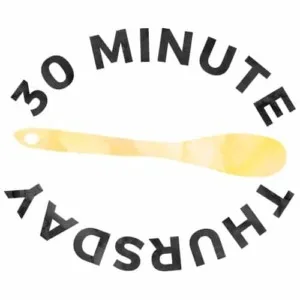 30-Minute Three Bean Chipotle Quinoa Chili from Flavor the Moments
Walnut-Crusted Chicken and Roasted Vegetable Salad from Floating Kitchen
Cashew Chicken Lettuce Wraps with Orange-Ginger Sauce from Kristine's Kitchen
Skinny Beef and Broccoli from Life Made Sweeter
30 Minute Chicken Stew from The Recipe Rebel
BBQ Chicken Quesadilla from Pumpkin 'N Spice
30 Minute Pineapple Shrimp Fried Rice from Savory Nothings
30 Minute Black Bean Soup with Pico De Gallo from She Likes Food
30-Minute Chicken Basil Pesto Pasta Skillet from Whole and Heavenly Oven
This post contains affiliate links.