Um…..more Mexican food today.  I may possibly be a bit obsessed with all things Mexican.  It is always my first thought when I'm trying to decide on something to make for supper.  Always.
I hope my family likes it as much as I do.  Pretty sure they do.  There's generally cheering when I announce that we're having tacos for supper.  As there should be.  Tacos are awesome.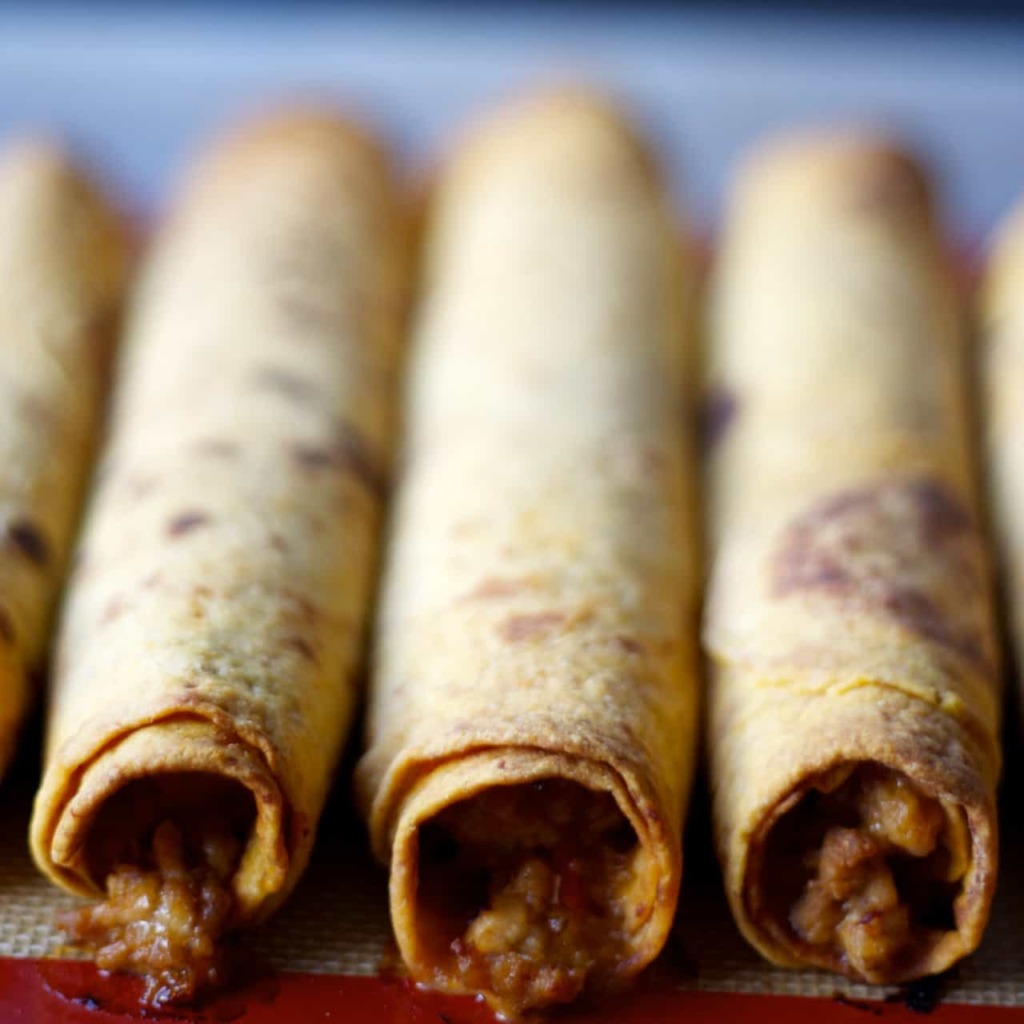 I absolutely never get sick of Mexican food.  Every once in a while when it actually occurs to me to make a meal plan (Why on earth can't I remember to do this every week?  It takes no time and makes my life so much simpler!  I'm just not organized enough to remember to do it every week.  Or month.  Oh well.) I find myself looking at my finished plan and realizing that every single day is Mexican food.  That's maybe overkill.  Possibly.
But it would be tasty.  There just might not be cheering anymore when I announce some version of tacos for the sixth night in a row.  So I haven't quite taken it to that extreme.  Yet.  But I want to.
And the latest obsession?  Turkey taquitos.  Baked chipotle turkey taquitos to be exact.  I've made these no less than three times in the last month, and we're not sick of them yet.  Good thing, since there's a giant batch of the things in the freezer for quick and easy meals and lunches.  These things are amazing.  So fast and easy to make, perfect for supper, for lunch the next day, or to freeze and have later.  And they're healthy!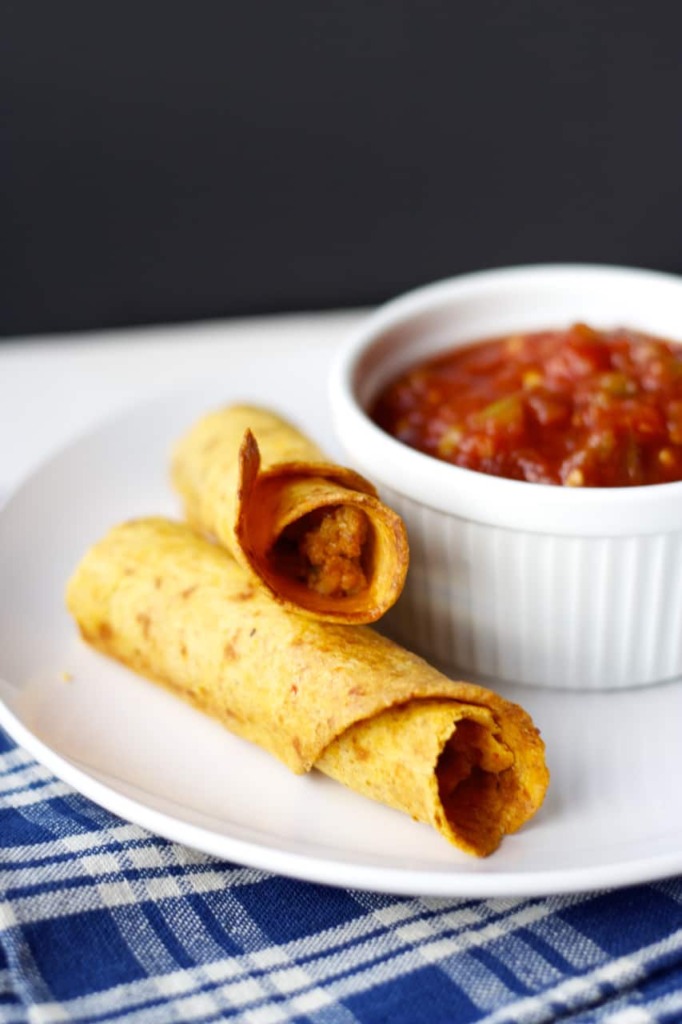 My kids even loved them in their lunches, and there's no way to reheat them at school.  Not sure I'd be on board with cold turkey taquitos, but they sure loved them.  They were sad when we ran out and they couldn't have them for lunch the third day in a row.  They come by it honestly I suppose!  Hence the giant batch in the freezer.
The chipotle was a little too much for the kids so I left it out of theirs. So if you don't like things too spicy, that is an option for a much milder version.  The first version I made of these was insanely spicy.  I haven't used chipotle peppers much, so completely overdid it and we could hardly eat them.  They were tasty, but let's just say that we weren't dipping them in salsa!  Sour cream and lots of it.  If you like things super spicy feel free to double the chipotle peppers in these, they will be very tasty….but very spicy.  Or maybe we're just wimps.  It's possible.  We do have three children that insist pepper is spicy.  So there's not a lot of heat in our meals these days.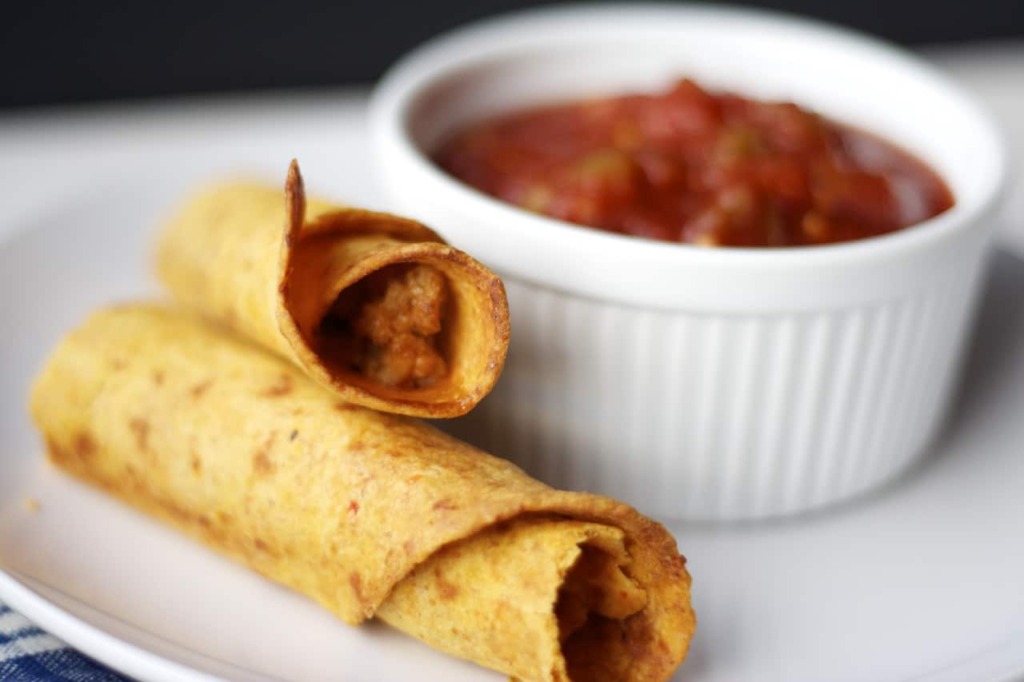 Unless it's something like these chipotle turkey taquitos, where I can easily make two versions!  The best of both worlds.  And everyone is happy.  So, adjust the spice to your taste.  This amount of chipotle peppers was perfect for us, but it's very simple to adjust.  And there's always salsa and sour cream on the side if you get it a little wrong the first time!
And if you're feeling really energetic, you could even make the tortillas for the turkey taquitos.  We used these roasted red pepper ones and they were divine!