Thank you to Zespri Kiwifruit for sponsoring this Grilled Pork Tenderloin with Strawberry Kiwi Salsa recipe! I received product and monetary compensation. All opinions are, as always, my own.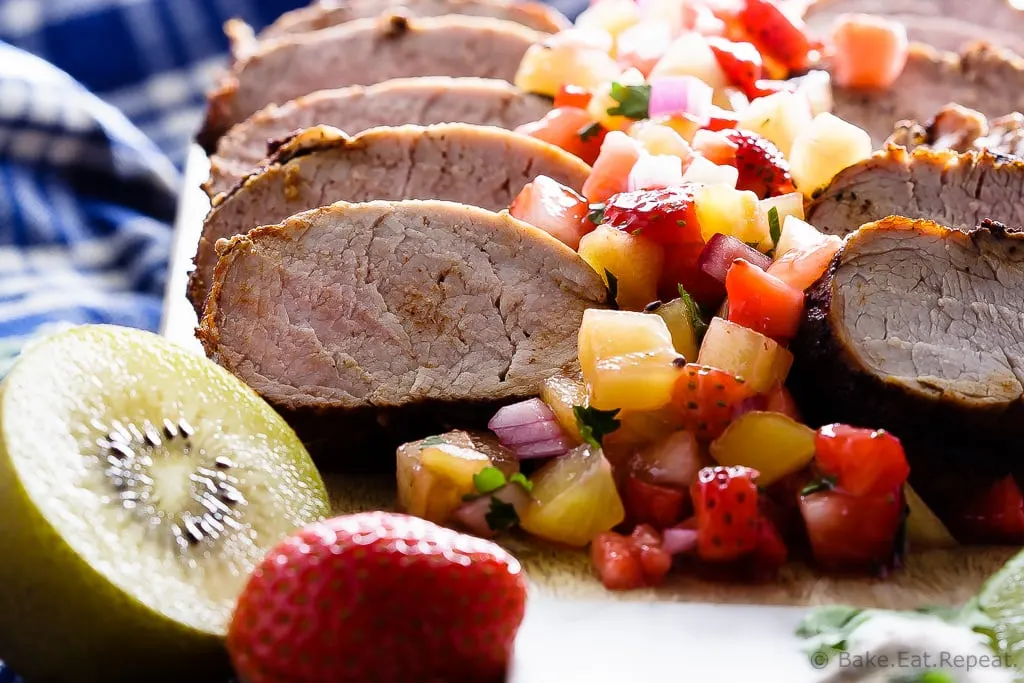 This grilled pork tenderloin with strawberry kiwi salsa is one of the better meals to come out of my kitchen. So good that I couldn't help but grab a whole bunch of bites while taking pictures, even if it was way before supper at the time. So good that my kids came in from playing outside after supper to discover the leftovers still sitting on the counter … and decide to have a second supper. Not dessert, more supper. That's what they wanted.
There weren't any leftovers after all.
They are super huge kiwi fans though, so it wasn't totally shocking. What was shocking is that I actually managed to make this strawberry kiwi salsa, because as soon as this Sungold Kiwi from Zespri Kiwifruit showed up at the door the kids were excited. I had to hide it in the back of the fridge so that it wouldn't disappear before I could make my recipe!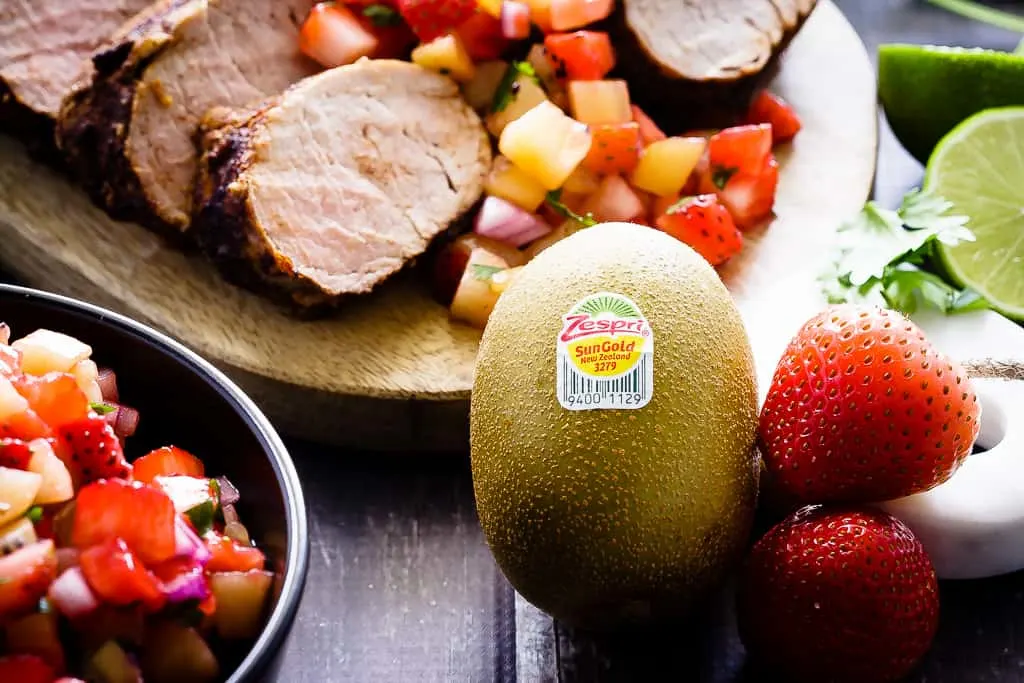 My kids would eat kiwi everyday if they could. They love to just cut & scoop the fruit for the perfect snack. I had never actually had the Sungold variety before, we've always bought the green kind. I think that will be changing now because the gold variety is fantastic. It's sweeter then the green kiwi and tastes like a cross between a mango and a strawberry. And kiwi is also a great source of Vitamin C, E, potassium and fibre, which makes it a great choice. With Sungold Kiwi available at the local stores from May through October, I think I will have lots of requests for it over the next few months!
And I may have to prevent the kids from eating all of it when I buy some so that I can make this grilled pork tenderloin with strawberry kiwi salsa again.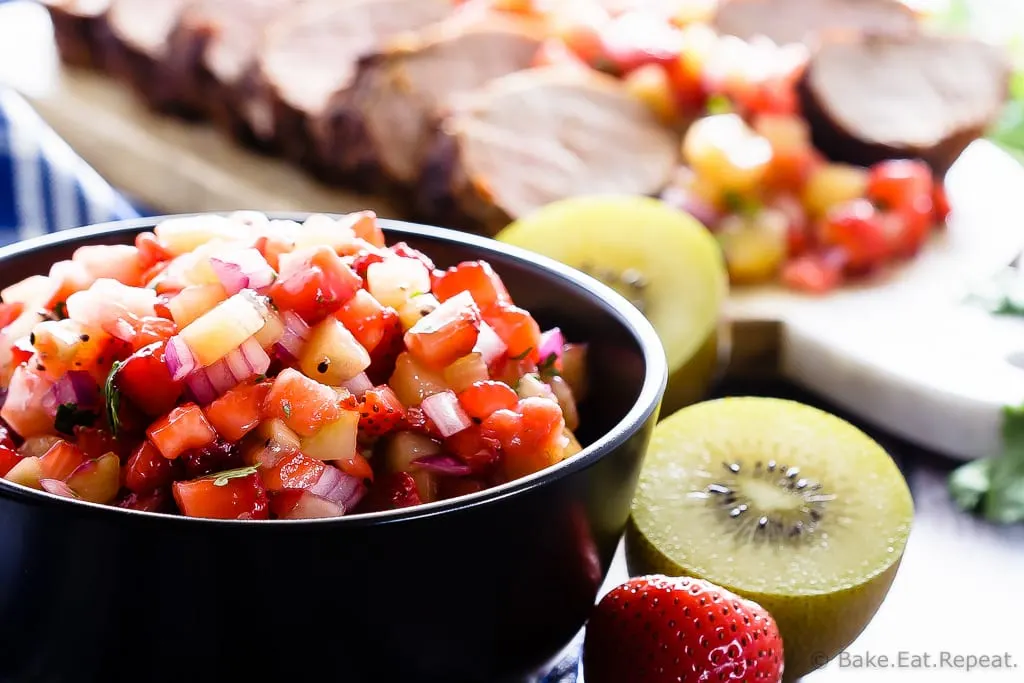 The pork tenderloin is coated with a cinnamon chili rub and then grilled. Super easy to make and so full of flavour. Make sure you use a meat thermometer to test if the pork tenderloin is cooked – it's definitely the most sure way to know if it's ready. I have ruined pork tenderloin way too many times by cutting into the meat to see if it's done, then deciding it's not, even if the thermometer says otherwise. Don't be like me. Trust the thermometer and it'll be perfect!
While the meat is cooking, it takes only a few minutes to stir together the strawberry kiwi salsa, and it's the perfect accompaniment to the cinnamon chili grilled pork tenderloin. This meal was amazing. Fast and easy to make and perfect for a summer BBQ. We will be making it many, many times.
Although I may have to double the recipe next time so that there are some leftovers.
What with the kids having it for dessert and all.