This chopped salad with grilled chicken make the perfect light dinner. It's quick and easy to make, with flavourful grilled chicken, and the whole family will love it!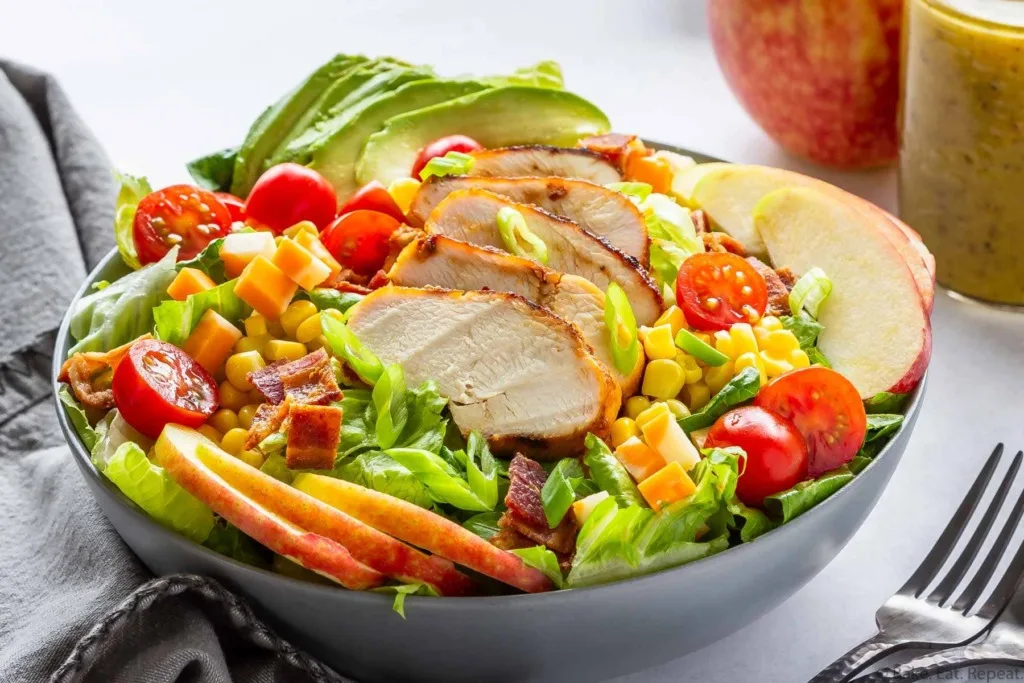 Chopped salad is one of my favourite meals in the summer. Well, I'll be honest, all year long.
I love a great big salad with lots of stuff in it. It's really the perfect meal in my mind.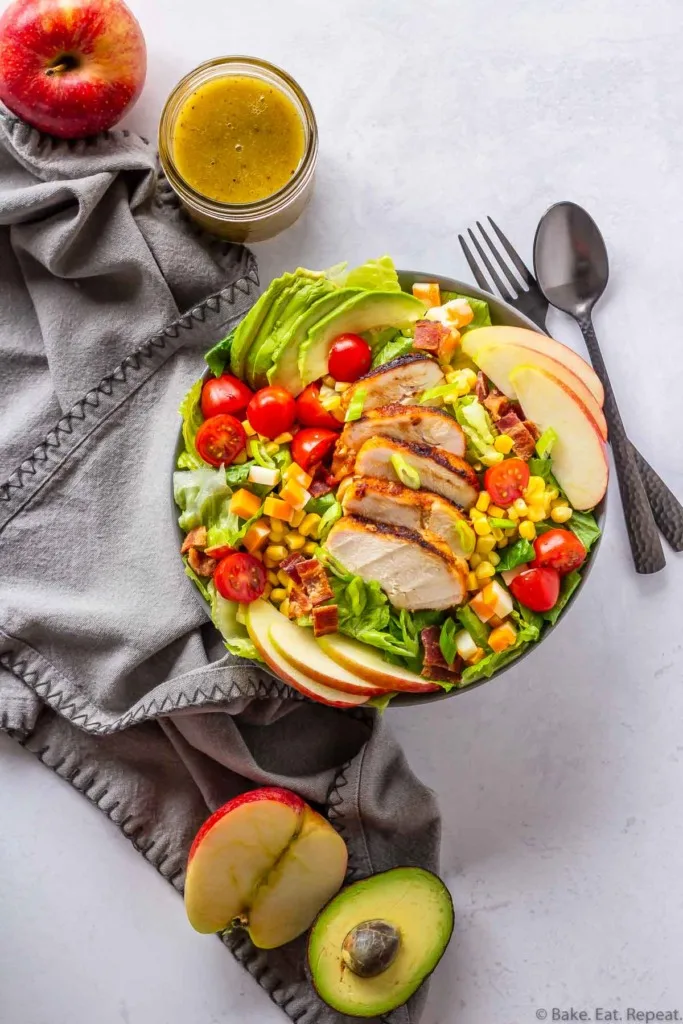 The boys in the house don't totally agree with me on that one. They enjoy salad well enough, but insist that some form of carb needs to make an appearance alongside the salad.
That's okay. These buttermilk biscuits, or these homemade cream biscuits, or just some easy grilled garlic bread are all easy options to have with this chopped salad.
We like having everything out separately on the table when we do salad for dinner. That way everyone gets what they want in their salad, and leftovers keep well for lunch the next day.
This chopped salad with grilled chicken is definitely one of our favourites. Easy to whip up for a weeknight dinner, and everyone loves it.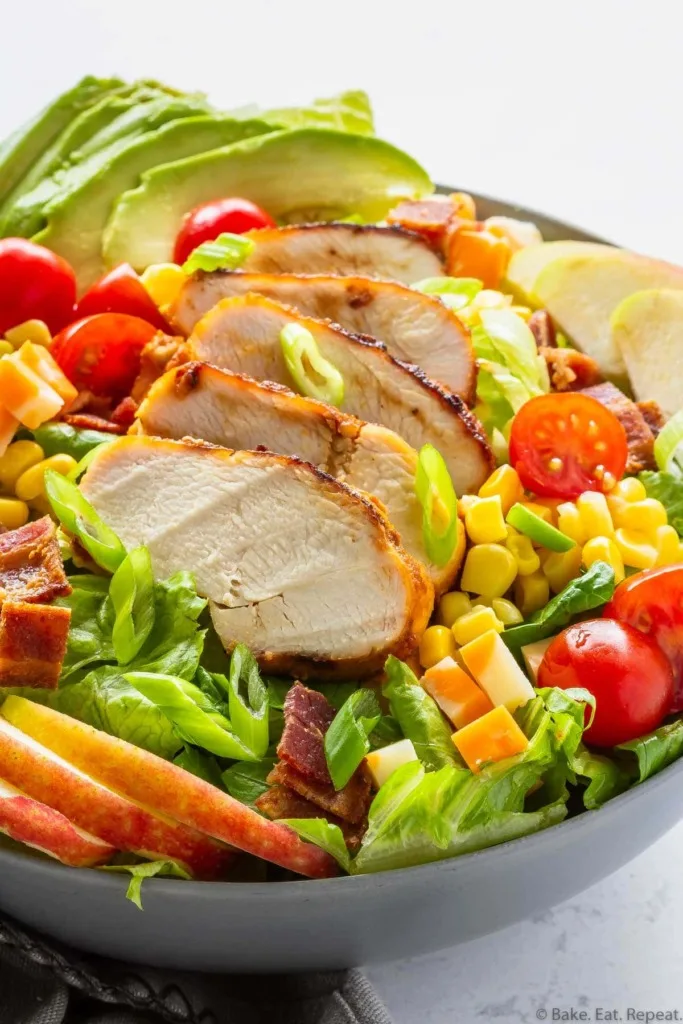 How long do you grill chicken breasts?
Chicken breast typically needs to be grilled for 6-8 minutes per side, with the grill at about 400 degrees F (medium high heat).
This grilling time will vary a bit though, depending on how steady the heat of your grill is, and how thick your chicken breast is.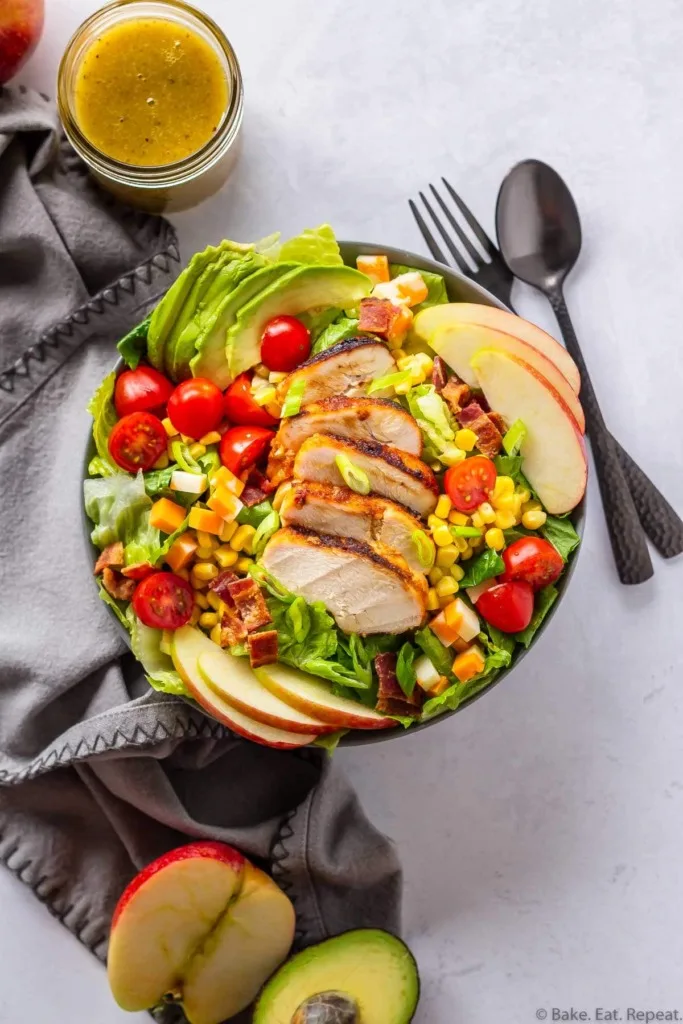 How do you tell if grilled chicken is done?
The best way to tell if grilled chicken is done is with a meat thermometer. That way there is no guessing.
Chicken breast is done when a meat thermometer inserted in the thickest part of the breast reads 165F.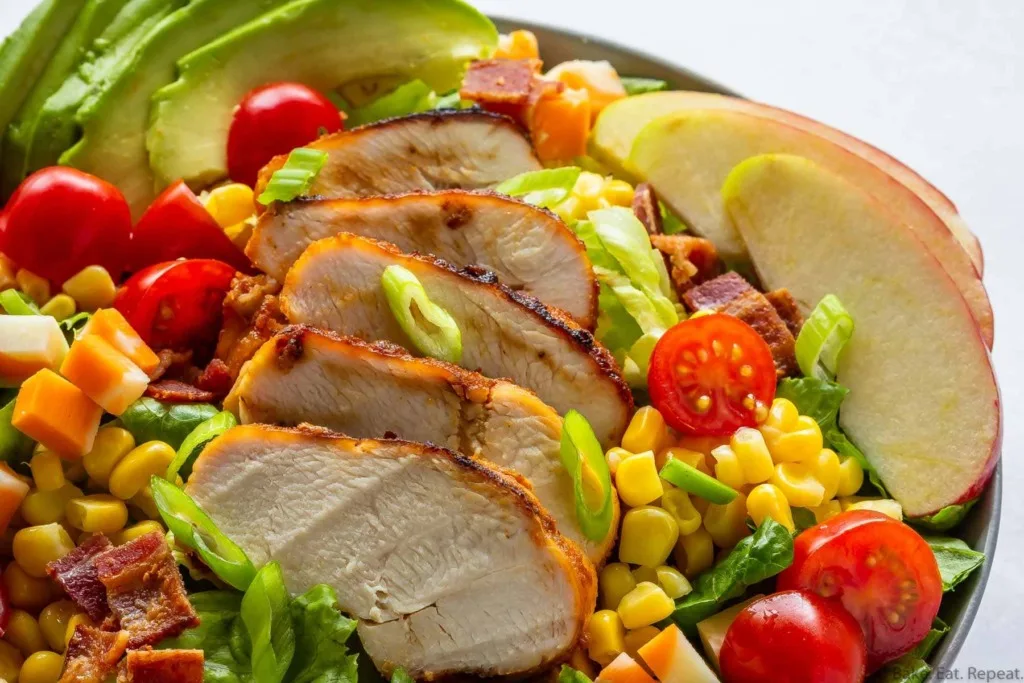 Once the thermometer reads 165F, remove the chicken from the grill and cover it loosely with foil. Let it rest for 10 minutes before slicing and serving it.
This resting time is important as it allows the juices in the meat to be reabsorbed, which keeps it juicy and moist. If you cut it right away, the juices drain out and you may end up with dry chicken.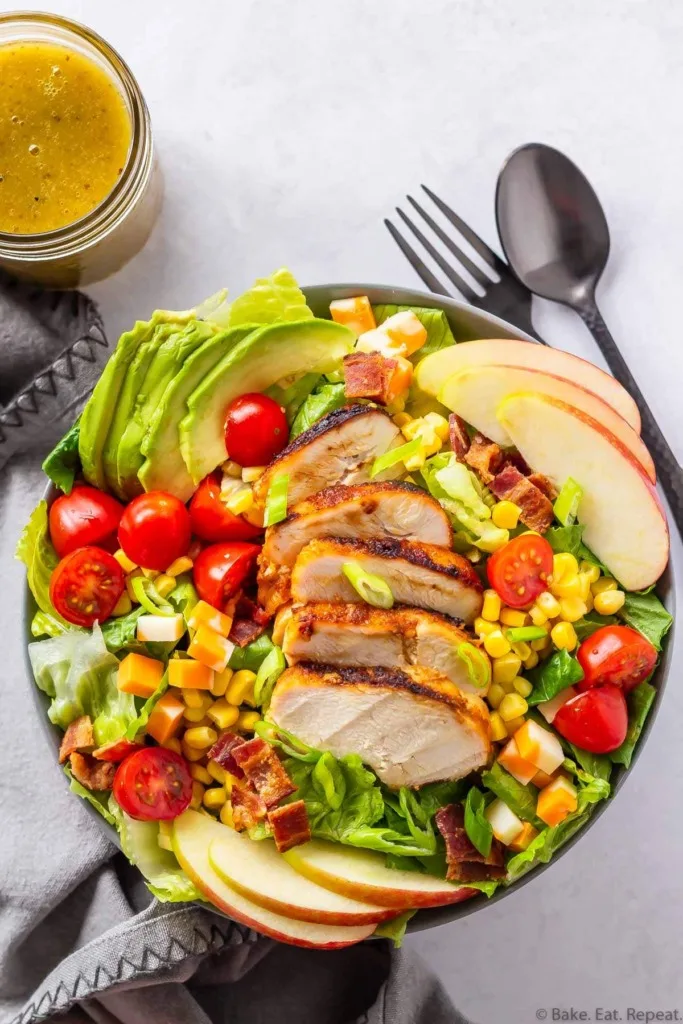 How to make Chopped Salad with Grilled Chicken:
This chopped salad is very easy to make. Time-wise, I find it easiest to get the rub on the chicken, and then chop up the ingredients for the salad and mix up the salad dressing while the chicken is on the grill. It will take about 15 minutes to grill the chicken, plus 10 minutes resting time after it is cooked, so it's about the right amount of time to get everything else ready to go.
You can mix everything together in one big bowl if you like, or put all the ingredients out on the table separately so everyone can make their own salad. We prefer the make your own salad option as there's always something someone doesn't like, and this way everyone is happy. Plus any leftovers keep well in the fridge for lunch the next day, without getting soggy from the dressing.
If you want an easy side dish to go with your chopped salad, these drop biscuits are quick to make and taste fantastic.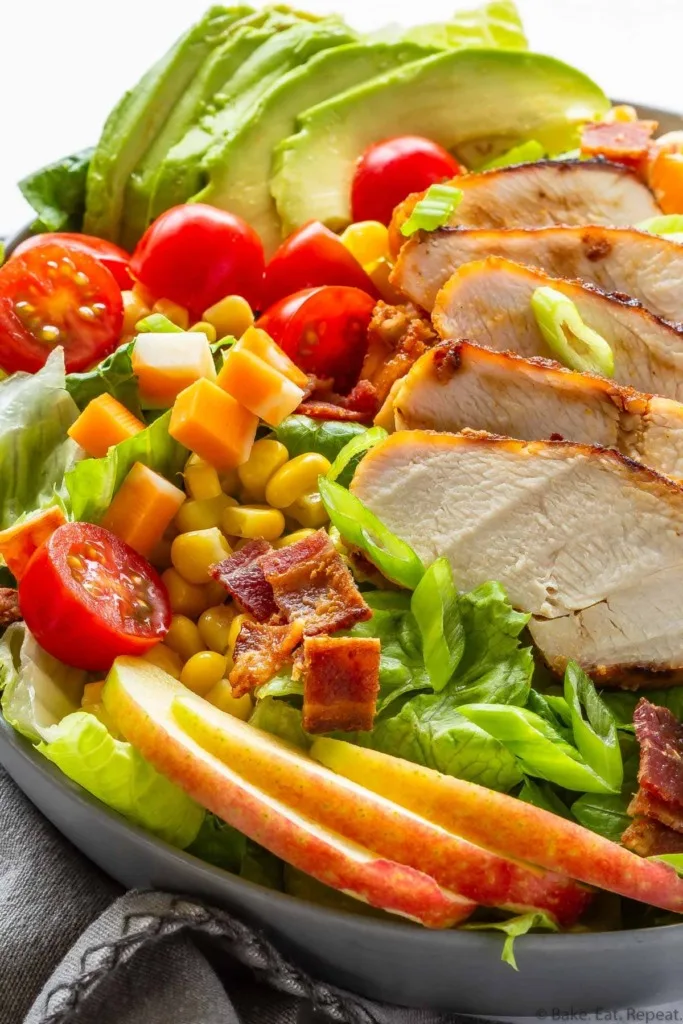 Here are some more great salad recipes for you: