Homemade mocha fudgsicles that are quick and easy to make and are the perfect dessert. Creamy, chocolate-y, fudgy, mocha flavoured fudgsicles.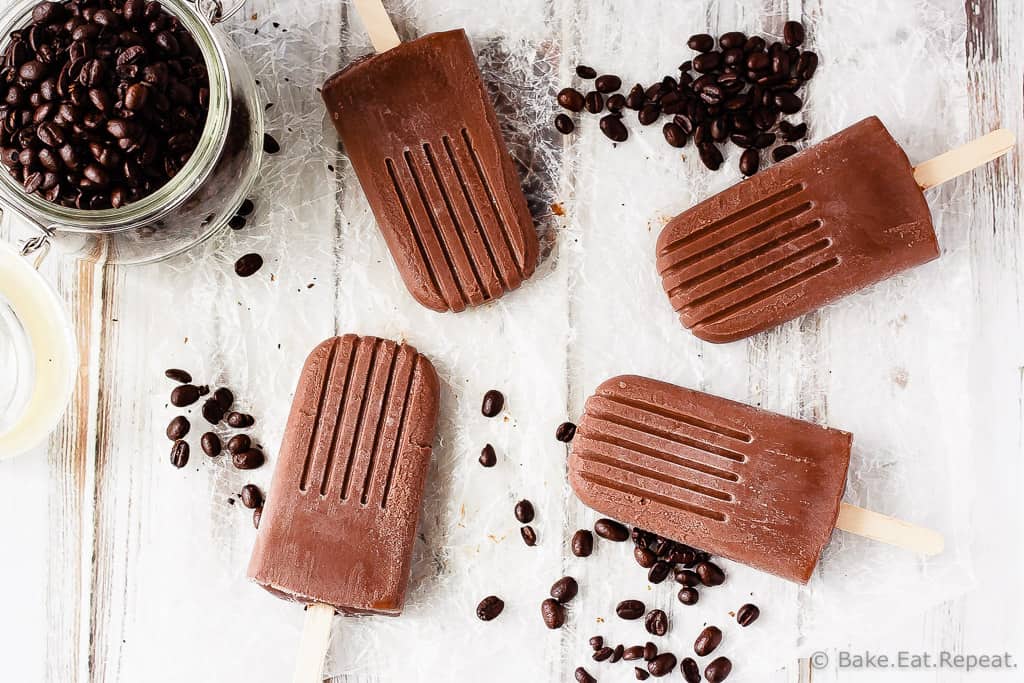 I can't even believe that I haven't shared any kind of cold, frozen, summery treat yet. That's just plain wrong. We are way too far into summer to not have any kind of ice creamy goodness on here yet!
I'll make up for it with these mocha fudgsicles though. So good.
Fudgsicles were always my popsicle of choice growing up. Still are if I'm honest. I've never really loved a lot of the other options, but there's something about cold, creamy, frozen chocolate that is just fantastic.
Add some coffee and I'm basically in dessert heaven.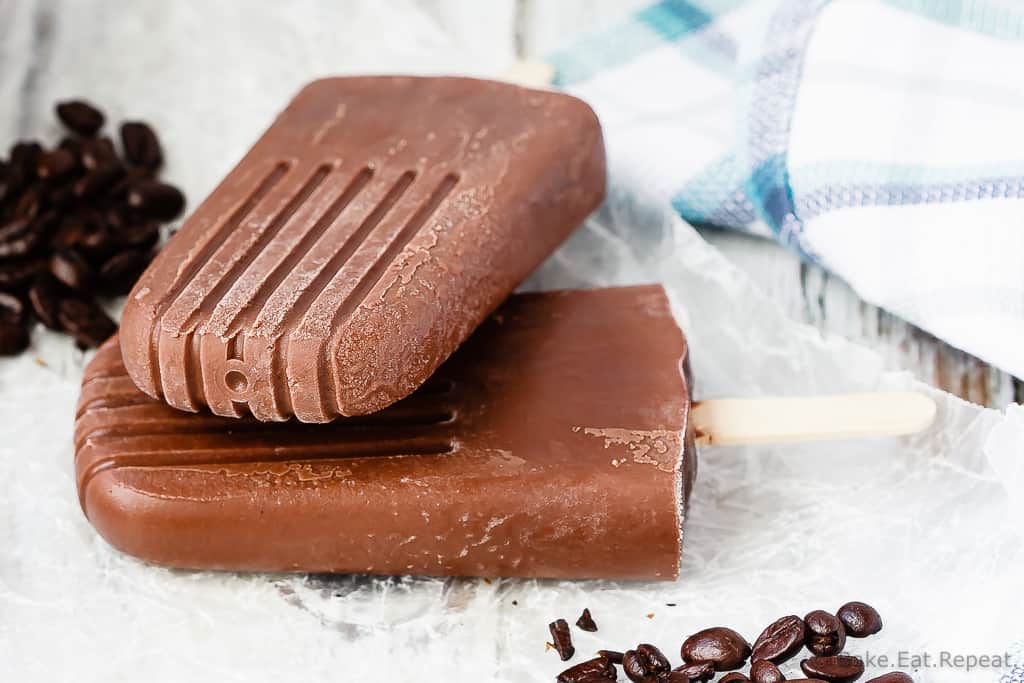 The bonus? There's coffee in them so I can honestly tell the kids that they can't have them. No going to the freezer to grab one and discovering that they have magically disappeared. Especially since my husband doesn't really like ice cream (I know – crazy!) so they are all mine.
I probably shouldn't make them very often.
Coffee and chocolate is maybe the best combination there is – at least in my world. If that's your world too, you should probably make these mocha fudgsicles soon.
Cold, creamy, frozen coffee and chocolate. Is there anything better for these hot summer days?
Don't think so.