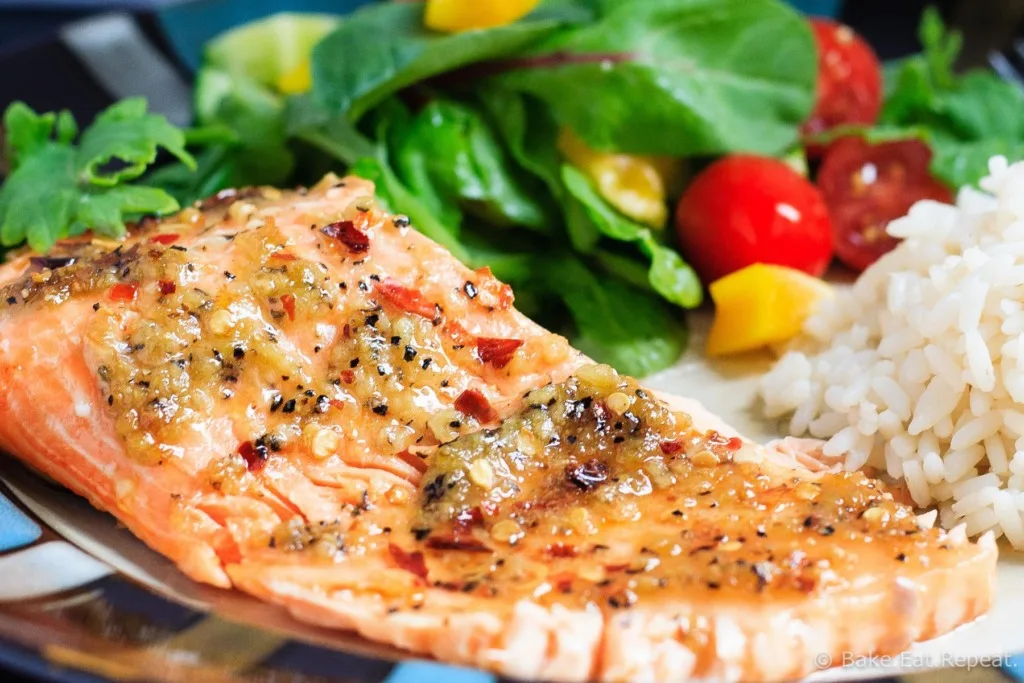 So, school is back in, and the craziness that is the school year will now ensue. My kids started on Monday, and there was a mix of excitement to get back to school and see their friends and find out who was in their class, and sadness that the summer was over. Summer just goes by way too quickly, and this one seemed to fly by.
I'm exactly the same as my kids. Part of me is really sad summer is over, but the other part of me is kind of happy to get back to our regular routine, as crazy as it sometimes is.
Since I know that I'm not the only one that finds the school year sometimes a bit crazy, I've joined together with some of my friends to bring you a new series starting this week. This will be a monthly series, called Thirty Minute Thursdays, where you will find lots of new meals that can be made in thirty minutes or less. And who isn't looking for those during the busy school year?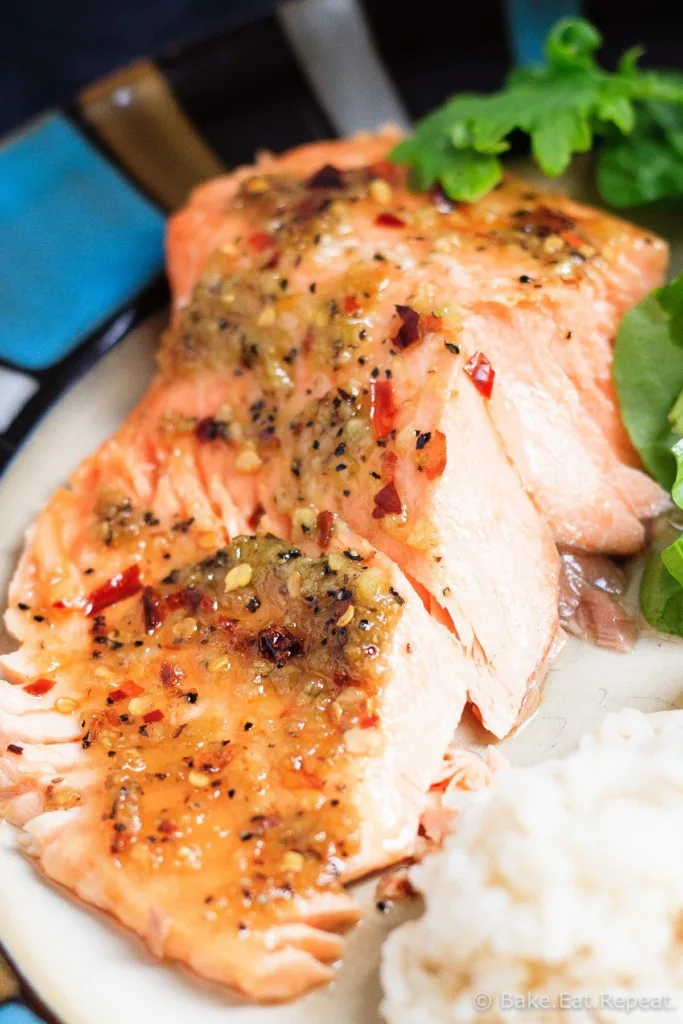 This spicy chili garlic grilled trout is fantastic. I've made it several times and we all loved it. I have some serious fish loving kids (which I'm very thankful for because I love it too!) and it gets gobbled up every time I make it. This particular recipe is also great because you can easily make it spicy or mild. I actually make the fillet half spicy so the adults can have the heat and kids will still eat the mild half.
Plus, it literally takes 5 minutes to prep while the grill heats up and then you have 20-25 minutes of cook time where you can completely ignore the fish while you cook some rice and toss together a salad to have with it. Full meal easily on the table in under 30 minutes. Perfect for those busy school nights.
If you are like me and looking for some new, quick and easy meals for the school year, look no further! The links are below for more 30 minute meals from my friends.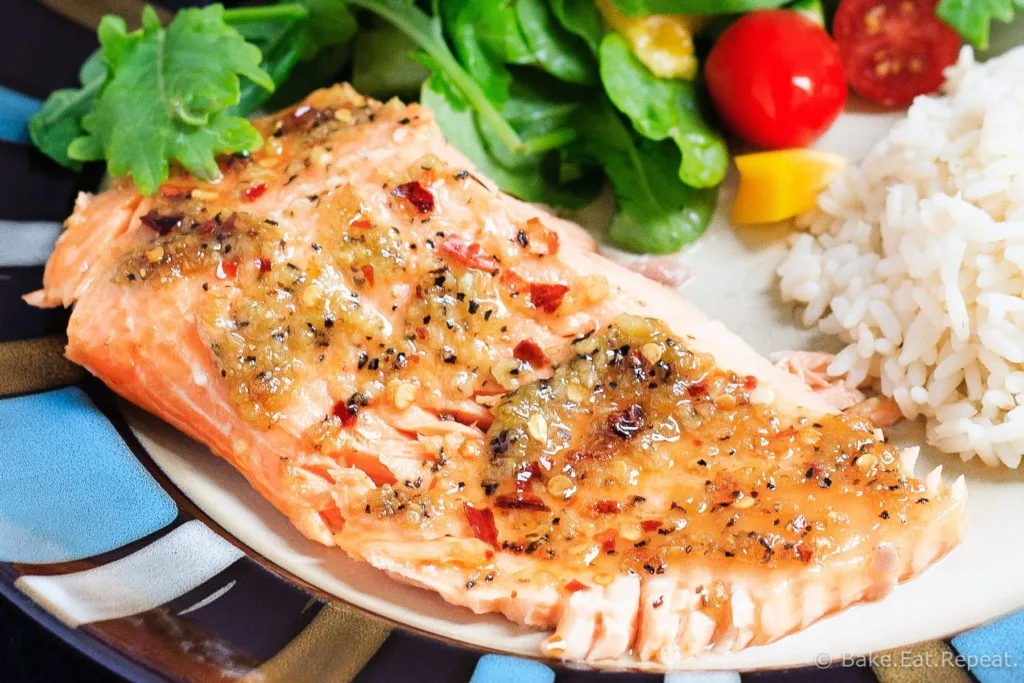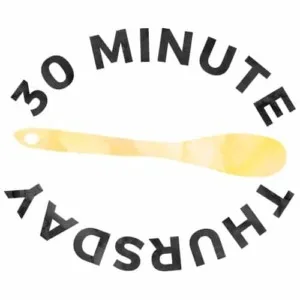 One Pot Chicken Chow Mein from The Recipe Rebel
Honey Garlic Shrimp and Cilantro Lime Rice Bowl from Pumpkin 'N Spice
Easy Skinny Skillet Lasagna from Life Made Sweeter
Kale Caesar Salad with Lemon Parmesan Chicken Strips from Sweet Peas and Saffron
30-Minute Summer Vegetable Tostadas from She Likes Food
Stovetop Broccoli Chicken Mac 'n' Cheese from Whole and Heavenly Oven
30-Minute Creamy Pesto Tortellini Skillet from Flavor the Moments
Crunchy Couscous Sweet Potato Salad from Sweet and Delish
30-Minute Chicken Cacciatore from A Latte Food
Pumpkin Penne with Sausage and Sage from Flying on Jess Fuel
30 Minute Smoked Turkey Sausage Tortellini from Mariah's Pleasing Plates
Baked Corn, Mushroom and Sausage Risotto from Floating Kitchen
BBQ Chicken Sliders with Cheddar and Spinach from Kristine's Kitchen
Roasted Cauliflower and Hazelnut Spaghetti from Savory Nothings