These chocolate orange whipped shortbread cookies are so easy to make and taste fantastic! Use a cookie press, roll them into balls and flatten them, or make them as a slice and bake cookie!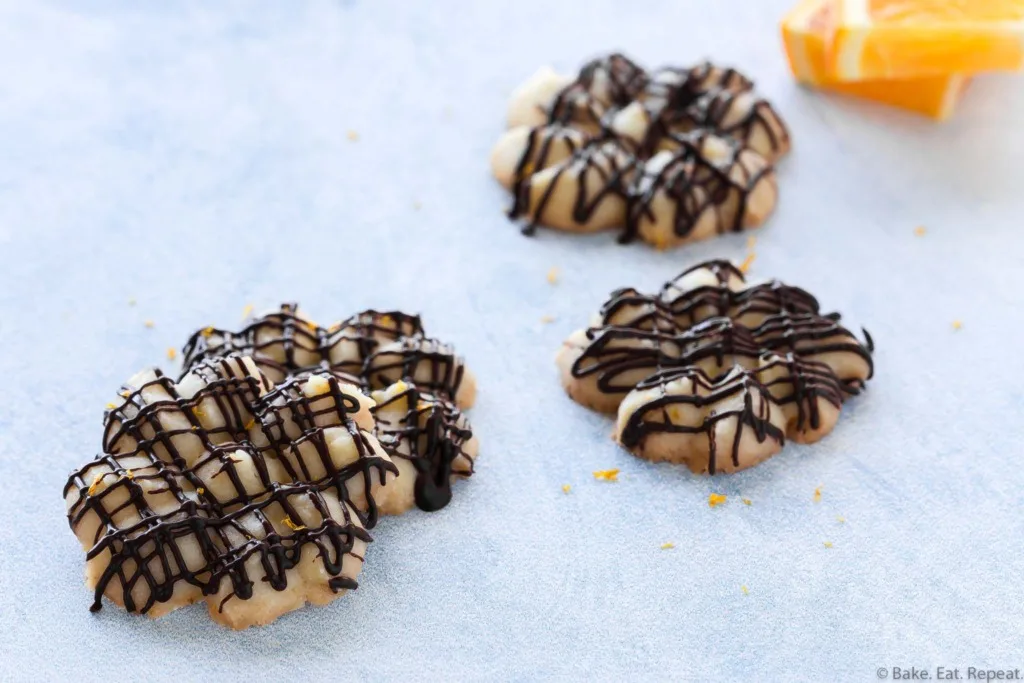 Chocolate and orange might just be one of the best flavour combinations of all time. And it basically screams Christmas.
So these chocolate orange whipped shortbread cookies are the perfect treat to add to your holiday baking list this year!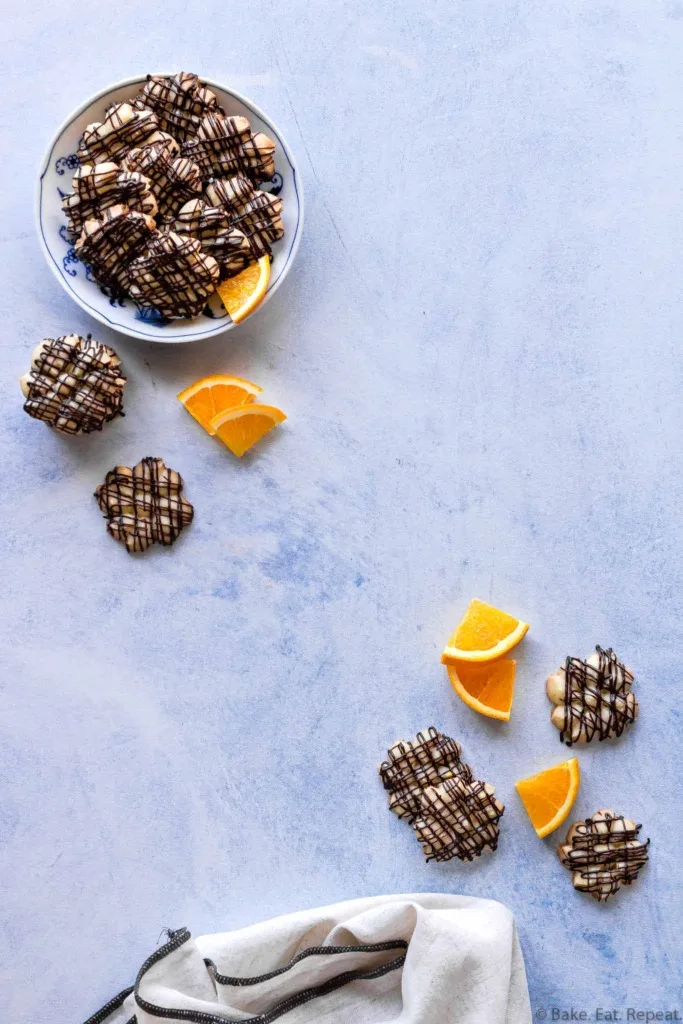 These crisp and buttery little cookies, flavoured with orange extract and orange zest, and drizzled with melted chocolate, were a big hit here.
They're so easy to make, and they taste fantastic!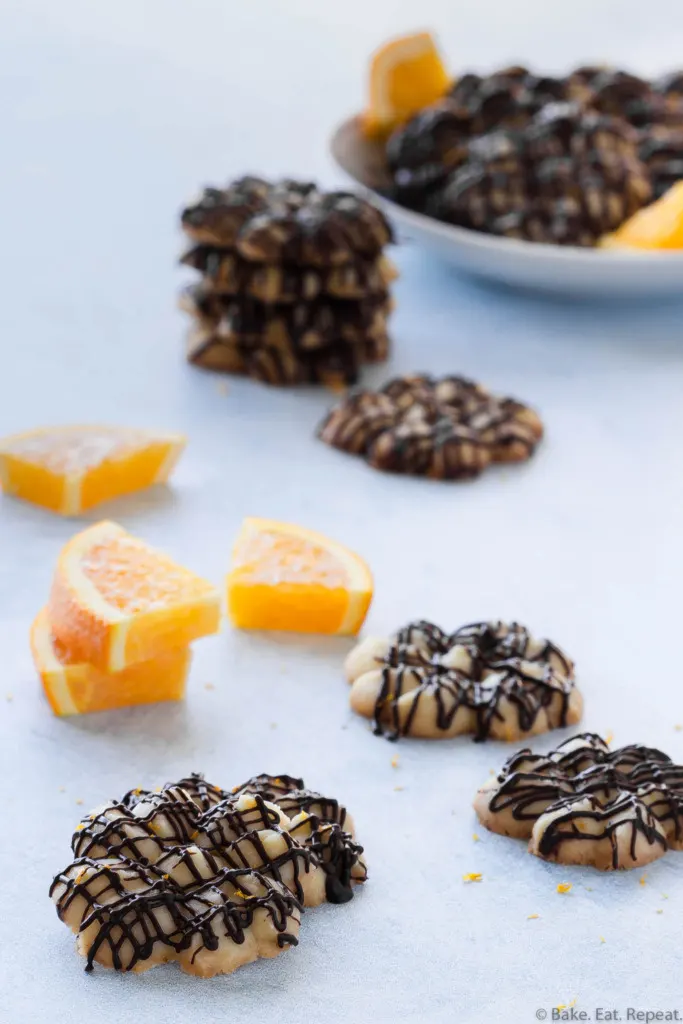 Why is it called shortbread?
It's called shortbread because there is a large amount of butter in these cookies. The term "short" refers to the crumbly texture of the cookies.
They are supposed to be a bit crumbly. Chocolate orange whipped shortbread cookies are crisp, buttery, a little bit sweet, and they absolutely melt in your mouth.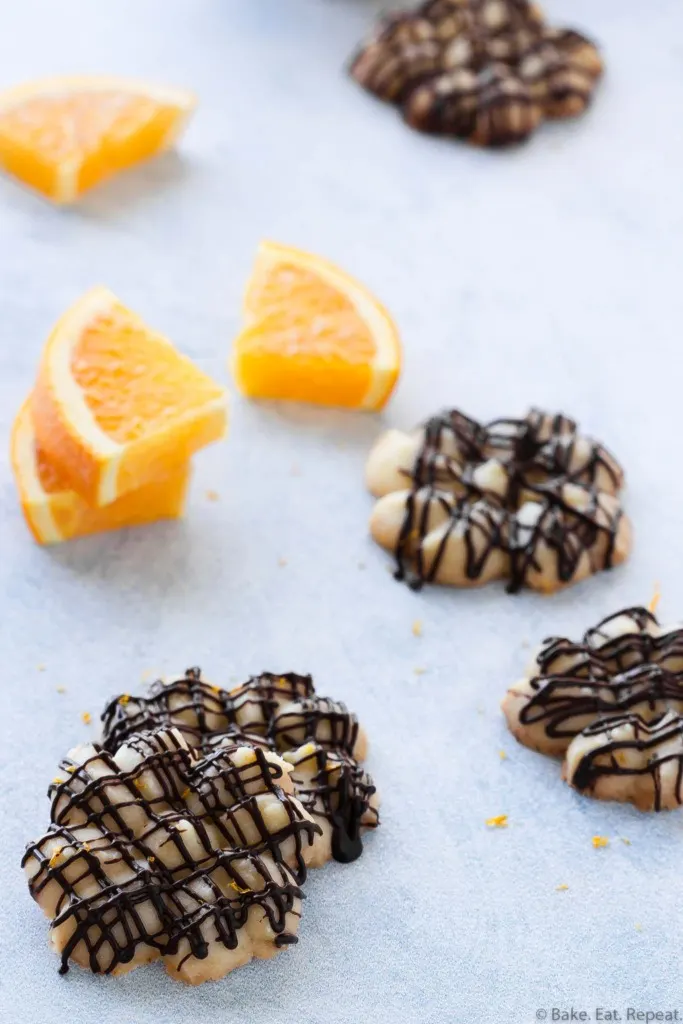 What does chocolate orange whipped shortbread taste like?
These cookies are crisp, buttery, and full of orange flavour. They are not overly sweet though, so we do prefer them dipped or drizzled with semi-sweet chocolate.
Also, chocolate and orange is the best combination, so they just aren't as tasty without the chocolate!
That being said, I do think they would be delicious with an orange glaze drizzled on top instead if chocolate isn't your thing.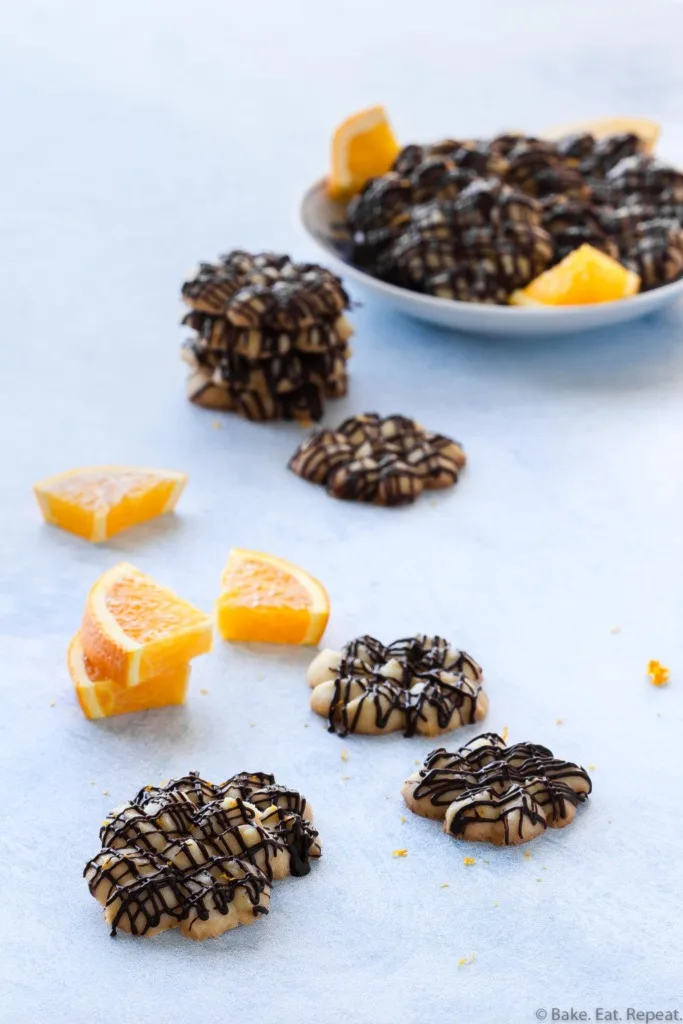 Can you freeze chocolate orange shortbread cookies?
These whipped shortbread cookies freeze very well.
Wait until the chocolate drizzle has set, and then freeze them in an airtight container with wax paper in between the layers. They can be frozen for up to 3 months.
They defrost very quickly at room temperature. But if you don't want to wait, they're actually really good straight from the freezer too.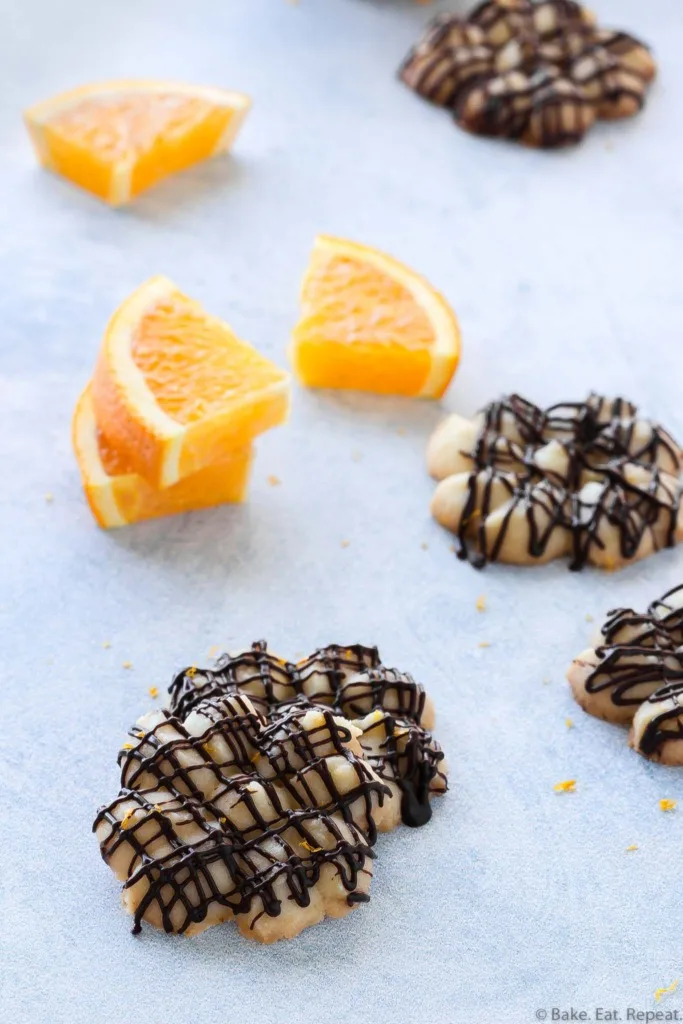 How to make Chocolate Orange Whipped Shortbread Cookies:
Whip the dough well. It will be crumbly at first and then will come together. It will take 2-3 minutes of whipping in a stand mixer or food processor, and 4-5 minutes with an electric hand mixer. If you don't whip it long enough, it will be too crumbly.
Don't use butter that is too warm. You want it just softened enough to whip, but if it is too warm it will get too soft when whipping the dough, and your cookies may be a bit flat.
These cookies aren't super sweet so they are better with some chocolate drizzled on top. You can dip them in melted chocolate instead if you prefer. I think an orange glaze drizzled on top would be tasty too if you prefer to skip the chocolate.
If you have a cookie press, these cookies can also be shaped with one of those. That's what I used for the cookies in the photos. If you're using a cookie press, they will bake in about 8 minutes and you will end up with about twice as many cookies.
If you don't have a cookie press, you can use a 1 tablespoon sized cookie scoop to portion out the dough and then flatten them with a fork dipped in flour. Or make slice and bake cookies by forming the dough into a log and chilling for 1 hour before baking.
I have recipes for 4 other flavours of whipped shortbread cookies. You can find them here: 5 Tasty Whipped Shortbread Cookies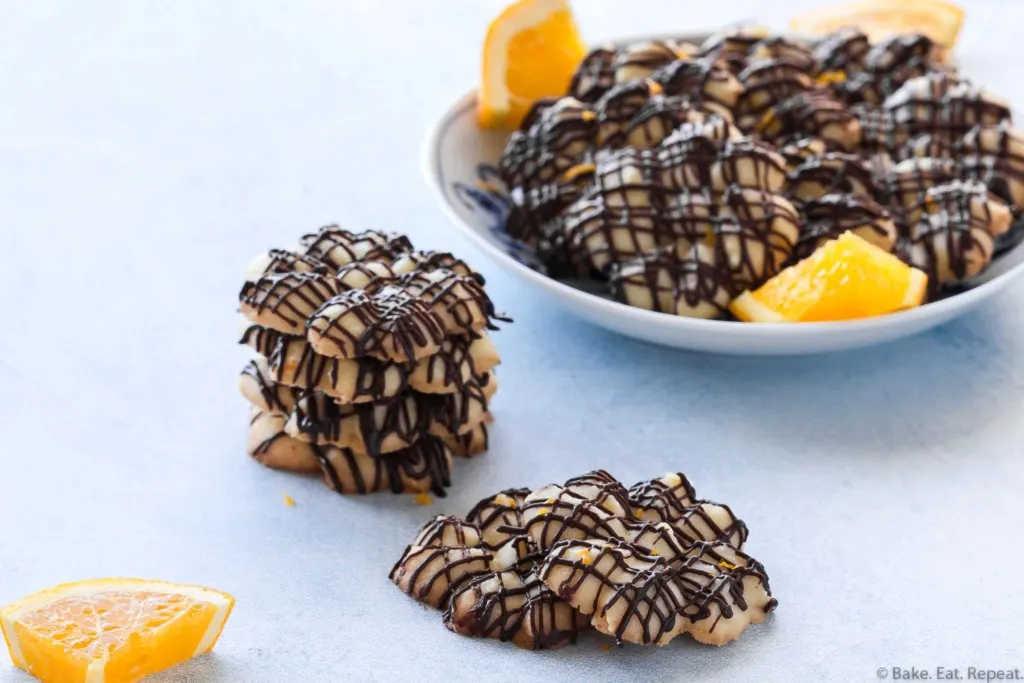 Here are some more great Christmas cookie recipes for you: