Easy homemade roasted red pepper tortillas – quick and easy to make and so much better than the store-bought ones!
So I'm officially obsessed with making tortillas now.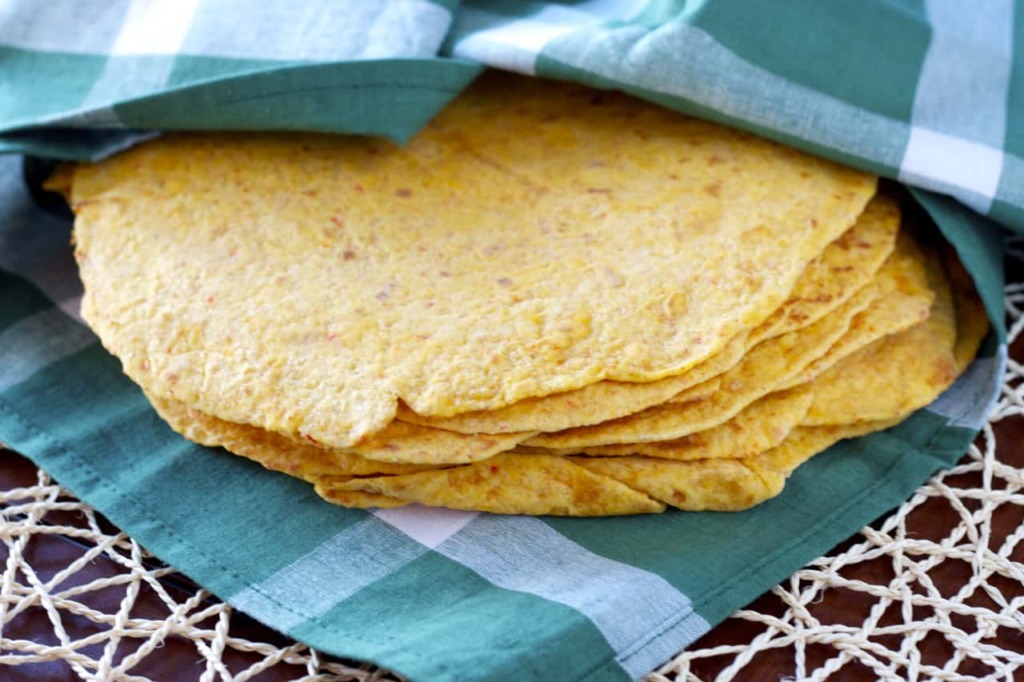 I love homemade tortillas. They are so much better than the ones you buy at the grocery store! And so incredibly easy to make! I will admit that the rolling and cooking process does take a few minutes, but it really doesn't take all that long.
I made a double recipe of these, so 24 tortillas, and it still only took about a half hour to roll and cook them all. I get two skillets going so I can toss them in as quick as I can roll them and the process isn't too bad. Longer than grabbing a package off the shelf when you're shopping, it's true, but oh so much better tasting!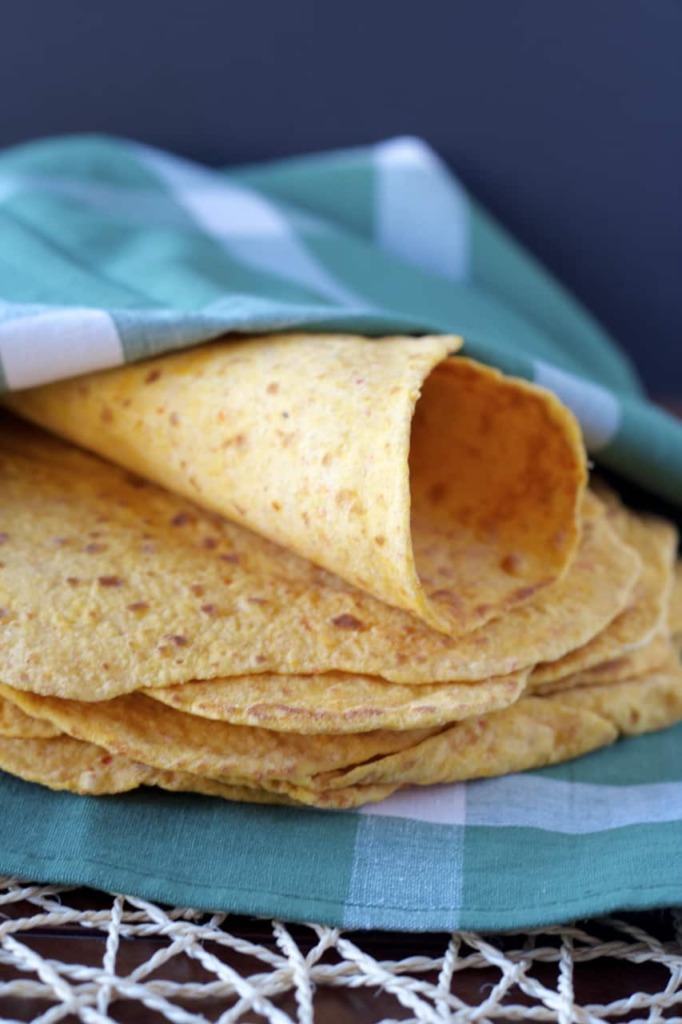 And it's just plain satisfying to churn out a batch of homemade tortillas! Try it, you'll feel like a pro-star. (Did that term just conjure up memories of Pro-Star cereal for anyone else? With Gretzky on the box? No? Just me?!) And yes, I just totally dated myself, but that's okay.
Anyhow, tortillas. Homemade roasted red pepper tortillas! With roasted garlic too – cause why not. I was roasting red peppers anyways so I threw some garlic in the oven with it to add to the tortillas. Adding garlic is never a bad idea in my opinion, especially roasted garlic.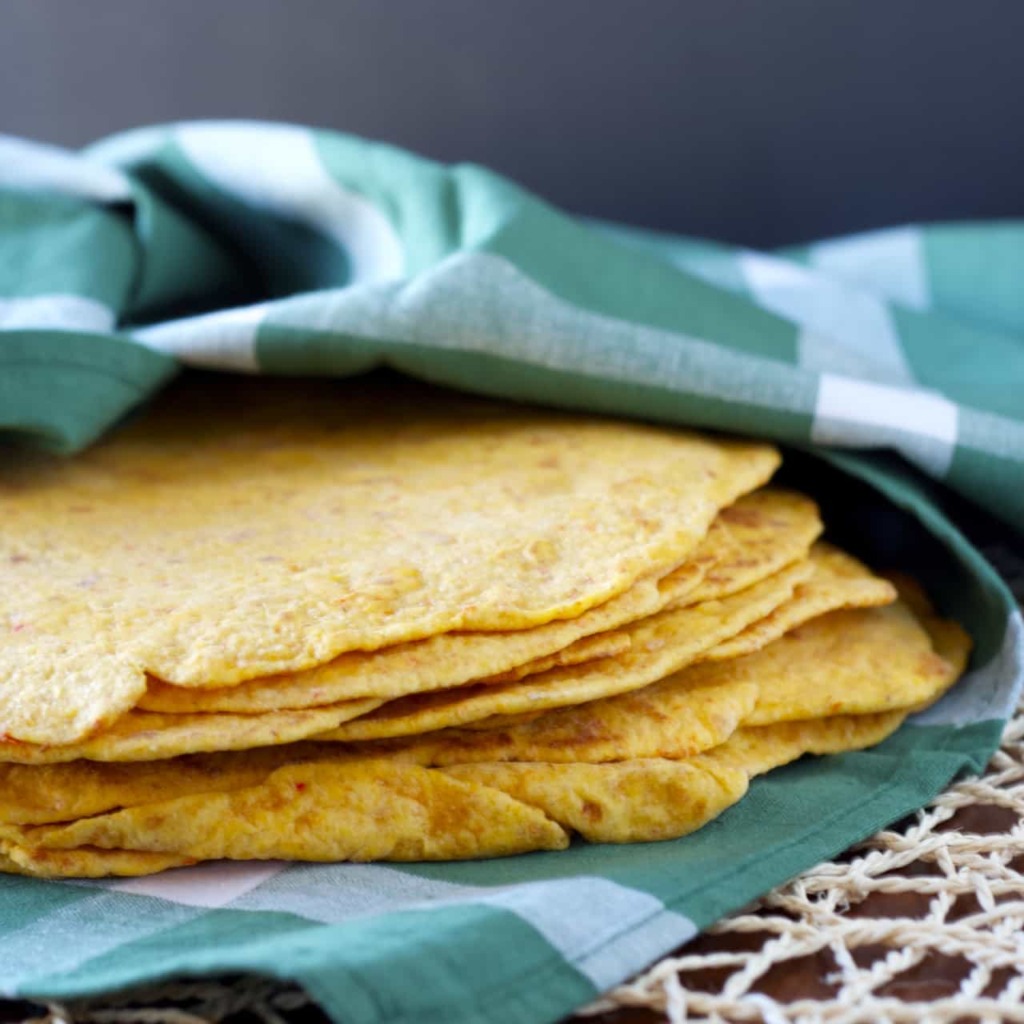 These tortillas are super quick and easy to mix up, it's all done in the food processor, which you really can't beat for speed. This recipe is very similar to my spinach tortilla recipe, except that you don't need to add any water to the dough, as the red pepper puree adds enough moisture to the dough as is. Other than that it's pretty much the same.
So easy, just toss a couple red peppers and garlic cloves in the oven for 25 minutes, toss everything in the food processor to combine it, let the dough rest for 10 minutes, then roll and cook. Easy.
And so incredibly tasty.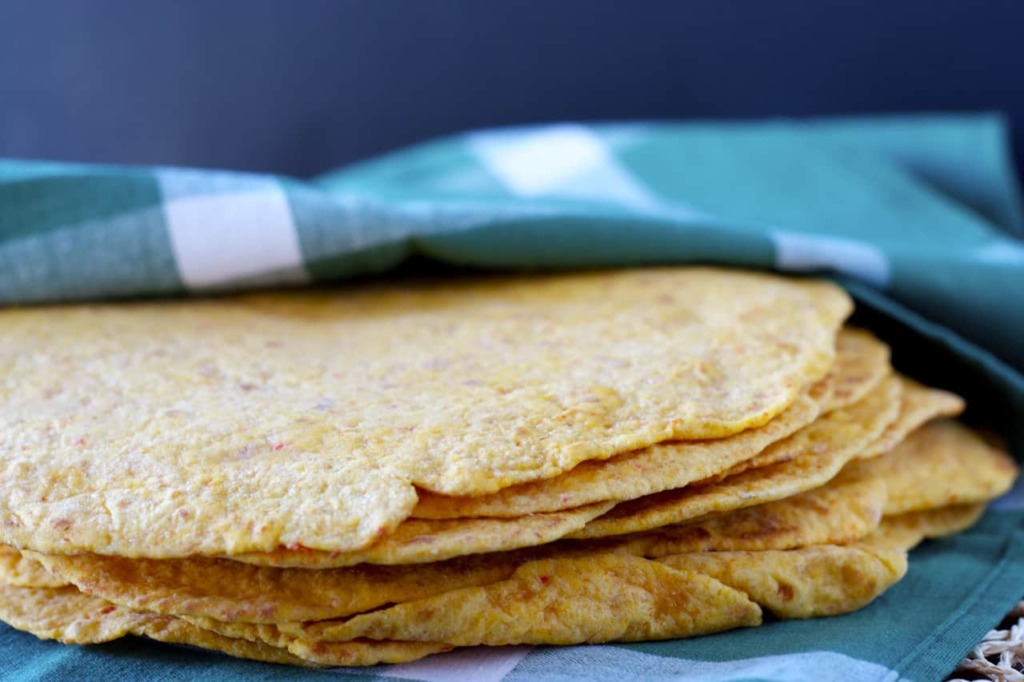 I bought a package of tortillas a couple of weeks ago. What can I say – it was a busy week, I was tired, grabbing the package IS easier. So disappointing. Especially after making my own for the last year or so.
They stick together so much, it's absolutely maddening trying to peel the things apart as they shred instead of coming apart. Why do they do that? Maybe it's the brand I buy? I've tried a few. I don't know.
But these homemade roasted red pepper tortillas (and these whole wheat and spinach ones!) are amazing. I don't think I'll be buying them again. You know, until the next week I'm feeling tired and lazy. But right now, I don't think I'll be buying them again!
These are just too good. And too easy. And I like feeling like a pro-star in the kitchen.