This baked rosemary chicken with apples is super fast and easy to prepare and the whole family will love it – perfect weeknight dinner!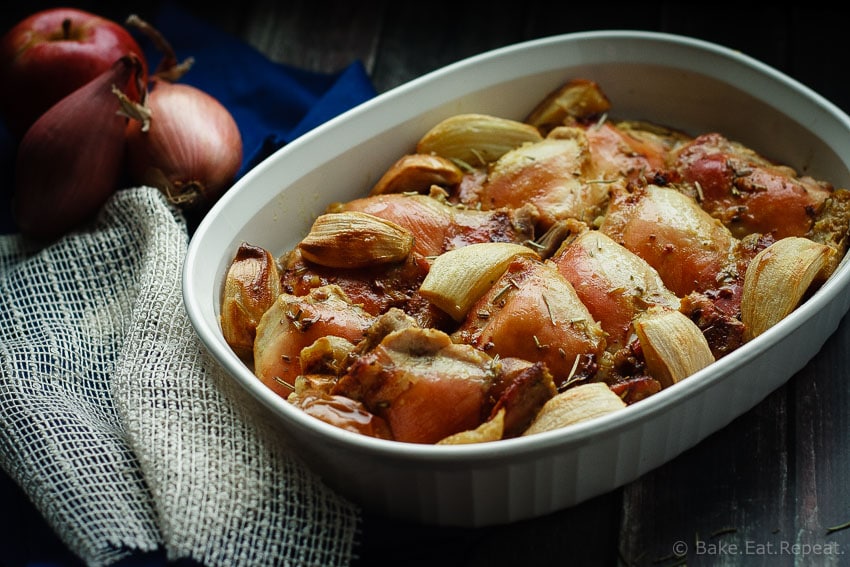 This baked rosemary chicken with apples is just fantastic. There's rosemary and apples, it's fast and easy, and the whole family loved it. It's a great recipe that I'm excited to be able to share with you today from The Family Calendar Cookbook.
I love getting new cookbooks. I've always been an avid reader, but my cookbook obsession is a little more recent. Is it strange that I sit down and read them like novels? A little? I'm okay with that.
For that reason, I especially love the cookbooks that are more than just recipes. I like to read the stories about the recipes. The notes at the beginning of different sections. The extra "stuff". Makes it more like a novel I suppose. I also love just flipping through and marking all the recipes I can't wait to try.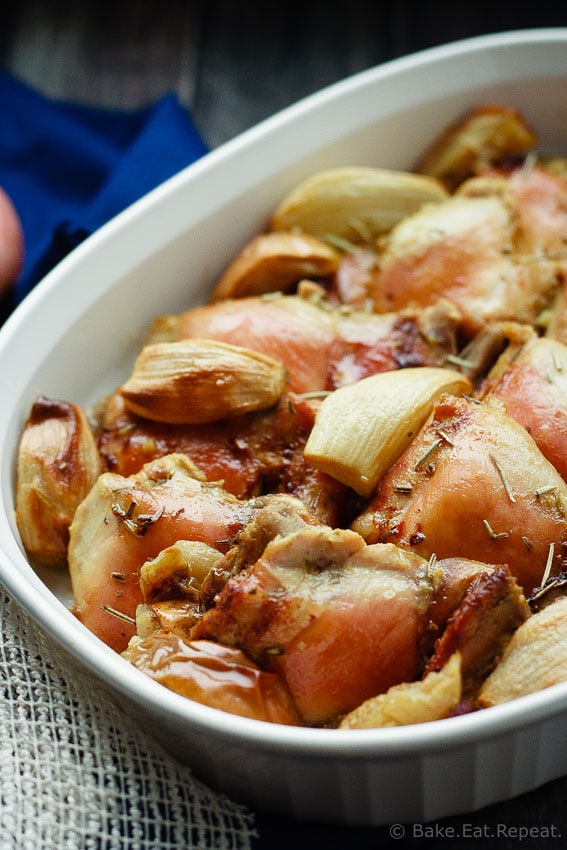 So when I received Kelsey Banfield's (The Naptime Chef's) new cookbook, The Family Calendar Cookbook, in the mail, I immediately sat down and read it like a novel. It was a good one for that. It's a different layout for a cookbook, with the entire book organized by events throughout the year that you need to cook for.
I love this concept. There are so many events during the year that require food. From the obvious like Christmas and Easter, to little things like bake sales at the school and sleepover parties for your kids. And there isn't always a lot of time to think of something new and different to bring to everything. In the introduction to the book, Kelsey says that she used to try and think of new recipes for every occasion. When I read that, I thought, that's totally me. That's what I do. But you can't keep up doing that forever. There are too many things that require baking or cooking, and you can't always come up with a different recipe. I have come to the same conclusion – that you need some tried and true recipes that you can pull out at a moments notice for whatever event comes up.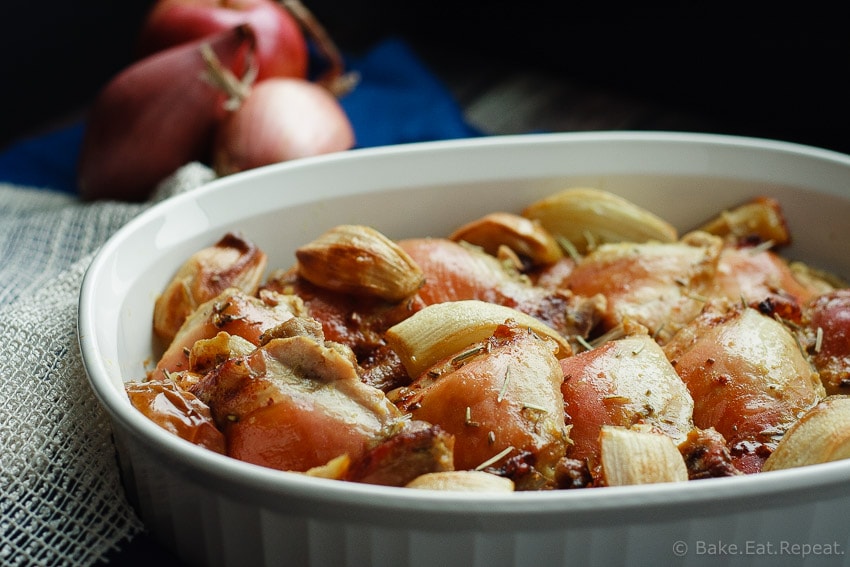 That's where this cookbook is perfect. Every possible event is covered in the book, with menus and seasonal recipes throughout. As well as some cute little crafts and activities to do with the kids through the changing seasons (I can't wait to try out the Easter egg dying technique in there!). I have tried 5 recipes from the book so far (with quite a few more marked) and we have loved every one. These recipes are perfect to carry you through the year, without killing yourself coming up with something new for every occasion!
This baked rosemary chicken with apples was absolutely fantastic, and as soon as I took my first bite I knew it was the recipe I wanted to share with you. Mostly because I couldn't wait to make it again. The chicken is moist and tender and filled with flavour, and it takes about 2.3 seconds to prepare. Okay, maybe 5 minutes. But certainly not much more. I've made it twice this week, and am already thinking that I need to make it again!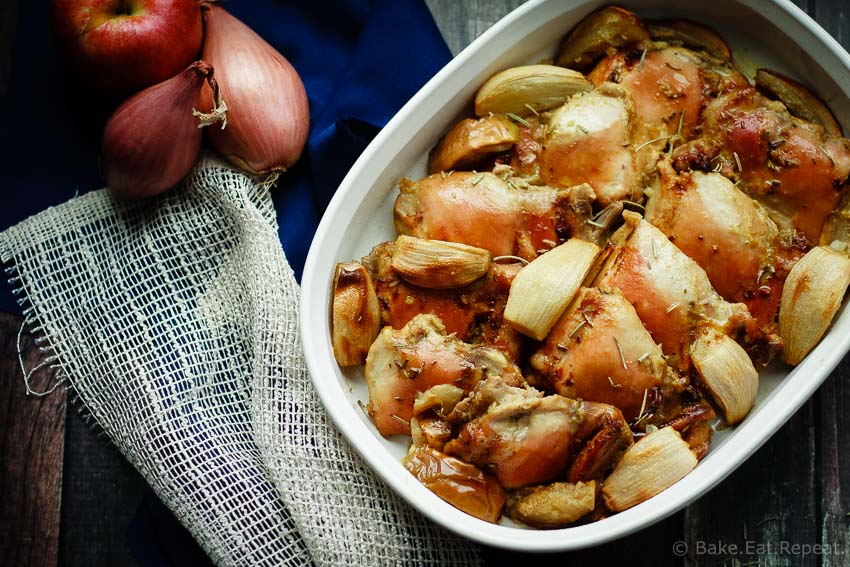 Tips for perfect Baked Rosemary Chicken with Apples:
make sure to plan ahead for this recipe so that you have time to marinate the chicken – it's good if you marinate for just a couple hours, but if you can leave it marinating overnight it's even better!
I often don't bother using a ziplock bag to mix the marinade ingredients and the chicken – instead I will just mix up the marinade in the 9×13 inch baking dish I plan to cook the chicken in, then add the chicken, turning it a couple of times to coat it in the marinade
here are a few more fantastic chicken dinners for you: 30 Minute Chicken Stew, Slow Cooker Butter Chicken, and Honey Lime Chicken
I've also shared this baked rosemary chicken with apples recipe over on Food Fanatic.

This post contains affiliate links, meaning that if you make a purchase through these links, I may receive a small commission.