Happy Friday everyone!
To kick off the weekend I have a wonderful BBQ meal for you. Tasty, easy, and quick to grill up, these lime coconut chicken kabobs are perfect for a summer dinner.
Plus, they pair perfectly with my lime coconut rice, and use up (most) of the leftover coconut milk from the can.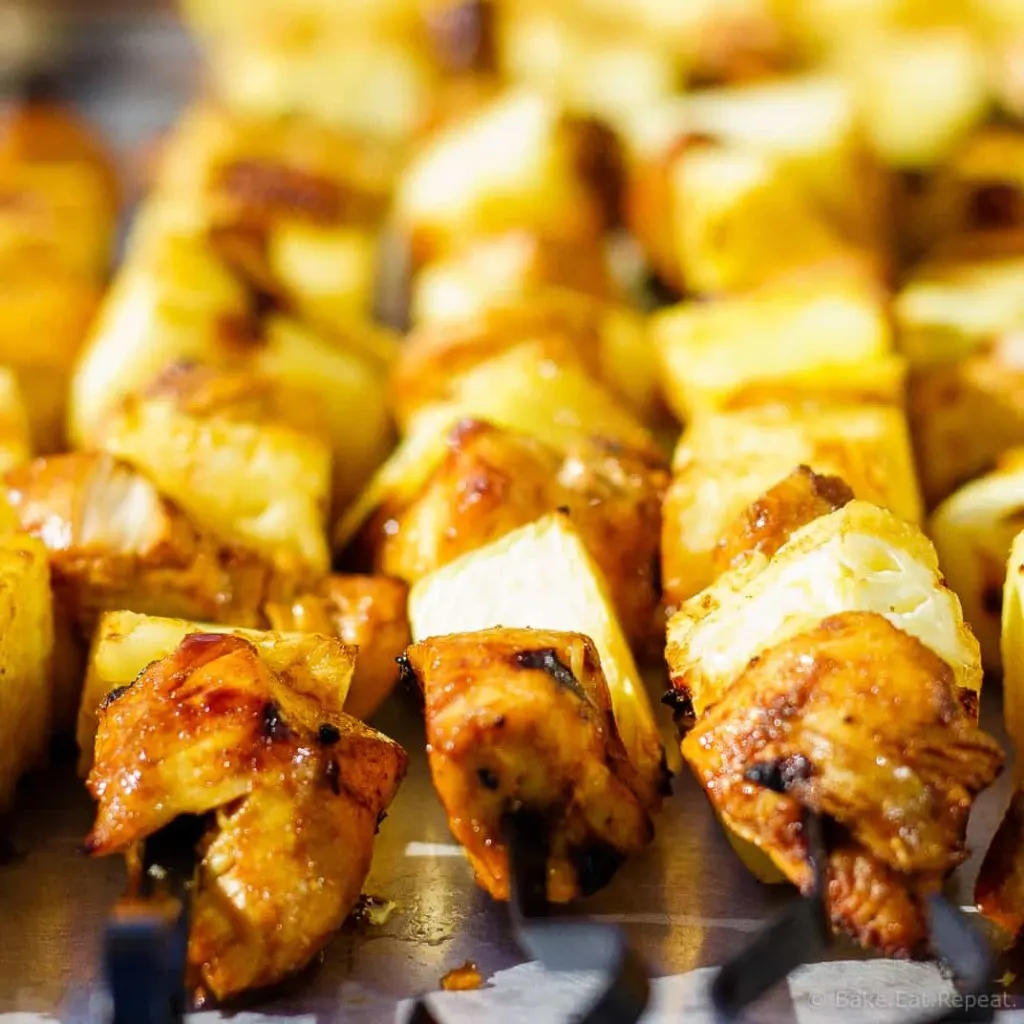 Evidently I'm on a bit of a lime kick lately. These skewers, the rice, these pork chops…..I'm sorry? I'll try and branch out a bit next week I promise. But lime is really just so good on all the things, especially when it comes to grilling. It's kind of hard to stop. But I'll try.
Variety is also good I suppose!
For today, though, lime coconut chicken kabobs. We've made these several times over the last couple weeks, with a few changes each time. This was our favourite variation. If you want to make it super simple, we also quite enjoyed them making the marinade with just the coconut milk, olive oil, lime, garlic and salt and pepper, and eliminating all the other marinade ingredients. The lime flavour shone a little more that way. The chicken is much lighter in colour (see the next picture!) without all the spices though, and milder in taste.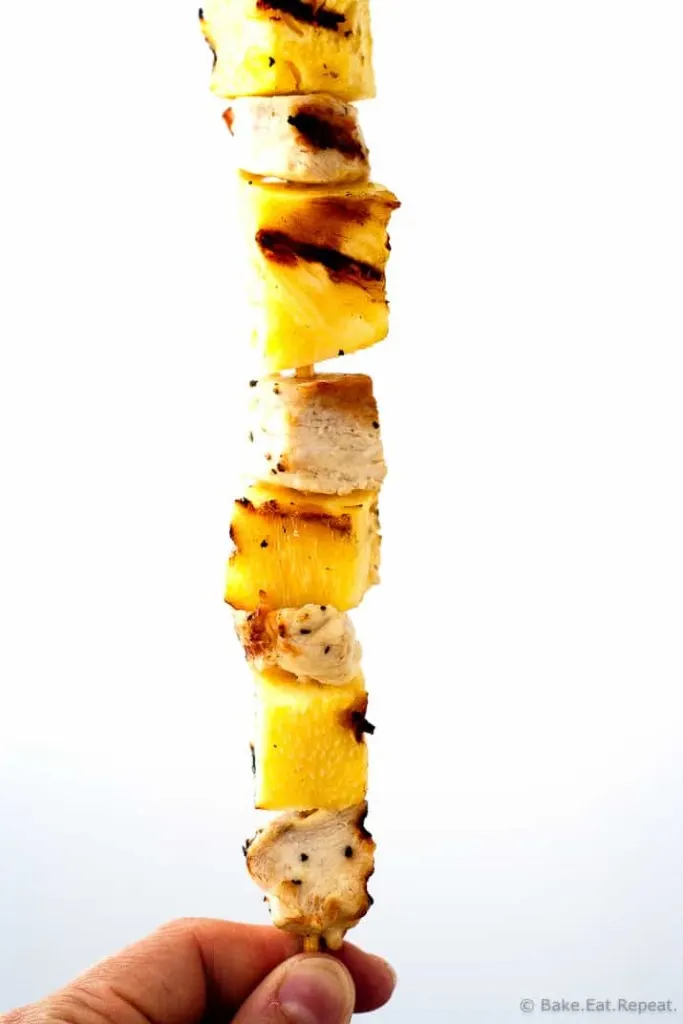 Either way, we loved these lime coconut chicken kabobs, and will definitely be making them again. Such a fast meal to make (ignoring the marinating time of course, but really, you're not actually doing anything while it marinates so I don't count that) and everyone loved it.
Plus, food on sticks is always fun. Right?
Have a great weekend everyone!