This smooth and creamy avocado hummus is a super quick and easy dip that is full of flavour, making it the perfect healthy snack!
So I've mentioned before that plain hummus and I don't get along.  But flavoured hummus?  That I can get behind.  I think roasted red pepper hummus is still my favourite (I need to make that again!), and this black bean hummus is amazing, but this avocado hummus?  It's gonna be joining those two in the regular rotation now.  Pretty awesome.
You know, if you enjoy the hummus.
As always, I was the only one in my house eating this.  Which meant I ate hummus every day for a week.  It's too bad it doesn't freeze nicely because I always end up eating it incessantly when I make it and then I'm kind of sick of it for a while.  Any of my family or friends want half a batch next time I make it?  Let me know, because then I could make it more often, I wouldn't have way too much every single time!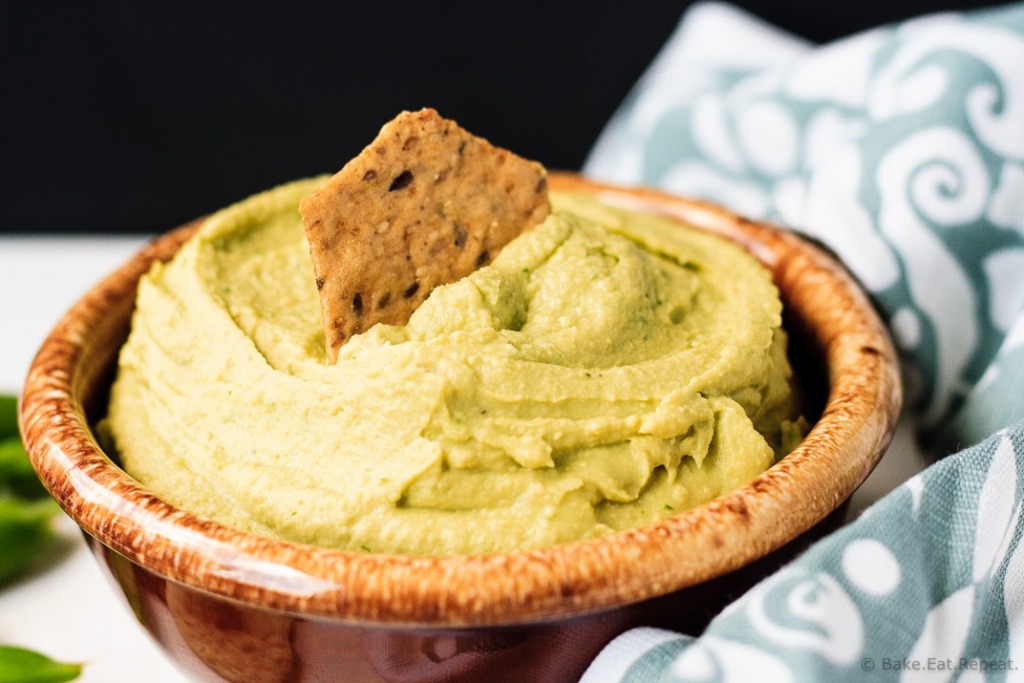 If you like avocado, lime and hummus you will enjoy this dip.  And really, how can you not like those things?  My family is seriously missing out.  This dip is creamy and full of flavour.  And, like any hummus, super quick and easy to whip up.  It does take a bit longer if you remove the skins from the chickpeas, but I would highly recommend taking the 5 minutes to do so.  It really makes for such a silky smooth hummus when you take the skins off before pureeing.
We loved this avocado hummus.  And by we, I mean me.  Because I'm the only one that ate it.  And it was amazing.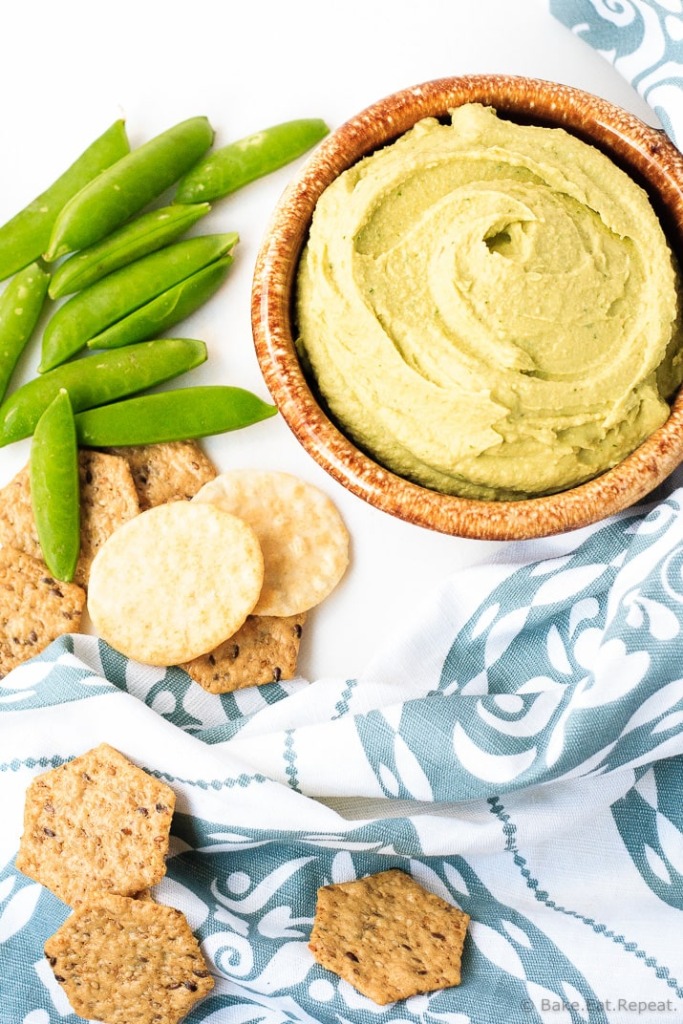 Tips for perfect Avocado Hummus:
Yield: about 2 cups of hummus
Avocado Hummus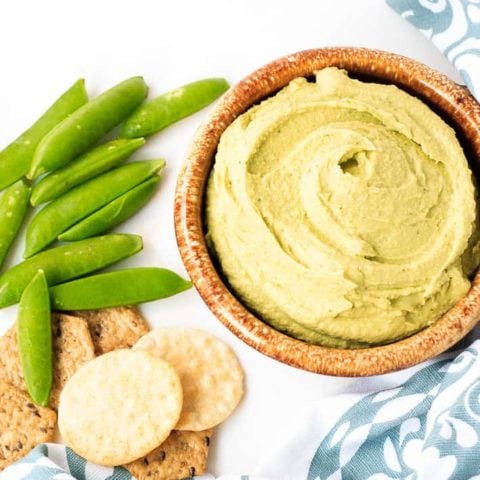 This smooth and creamy avocado hummus is a super quick and easy dip that is full of flavour, making it the perfect healthy snack!
Ingredients
2 tablespoons olive oil
1/4 cup tahini
1 avocado, peeled and pit removed
2 large cloves garlic
1 540ml (19.5 fl. oz.) can chickpeas, rinsed and skins removed
1/2 teaspoon salt
1/4 cup cilantro
2 limes, juiced
Instructions
In a small bowl, whisk together the olive oil and tahini. Set aside. In the bowl of a food processor place the avocado, garlic, chickpeas, salt, and cilantro and process until combined. Add the lime juice and process again. Then as the food processor is running, drizzle in the tahini mixture and process until smooth and creamy, about 2-3 minutes.
Hummus will keep well in the refrigerator in a sealed container for 5-7 days.
Notes
It's not necessary to remove the skins from the chickpeas, but removing them will make for the smoothest hummus. If a bit of texture doesn't bother you feel free to skip that step, but for a silky smooth hummus, take 5 minutes to remove the skins - totally worth it!
Source: Adapted from my roasted red pepper hummus.
Nutrition Information:
Amount Per Serving:
Calories:

1138
Total Fat:

56g
Carbohydrates:

126g
Protein:

46g
This post contains affiliate links, meaning that if you make a purchase through these links, I may receive a small commission.