I've finally joined the no churn ice cream extravaganza! Okay, maybe it's not an extravaganza, but it kind of seems that everywhere I look this year I'm seeing recipes for no churn ice cream. And all of it looks absolutely amazing! So I wondered why on earth I hadn't tried it yet. Not having an ice cream maker was clearly no longer an excuse for not making homemade ice cream.
So I tried it. Finally.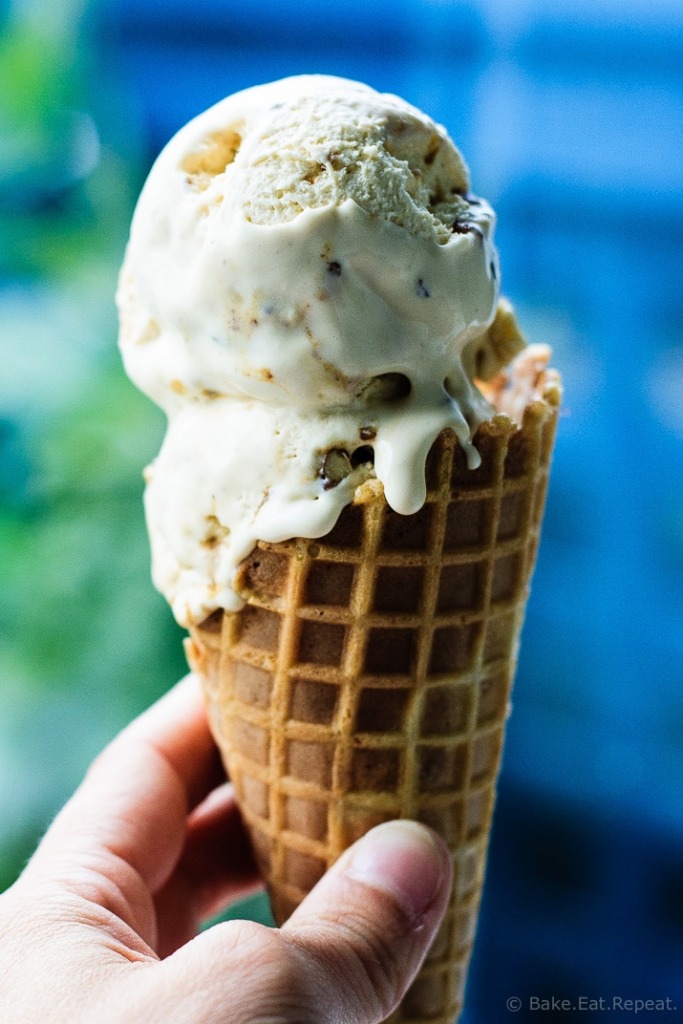 And oh my goodness I'm glad I did. So flipping easy. And it tastes like ice cream. I don't know why I figured it wouldn't, but I kind of didn't have a lot of faith in the no churn idea. How could it be as good? I will say that it's not as hard as regular churned ice cream, which was a bit of a disappointment for me since I don't like my ice cream melty in the slightest. But it IS rich and creamy and cold and wonderful.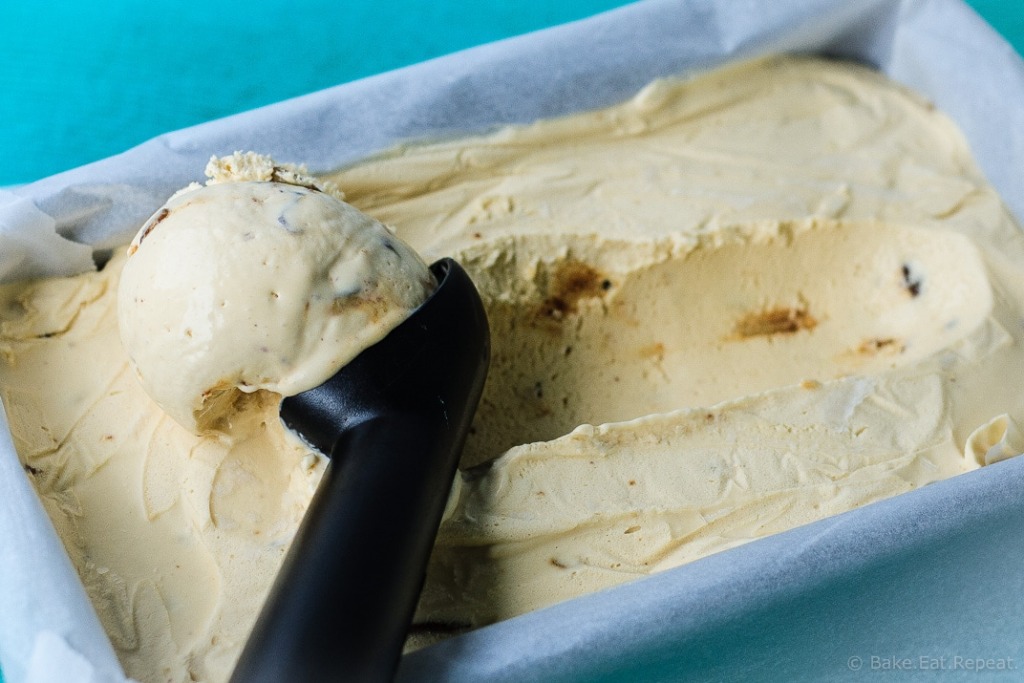 Plus, it's a blank canvas for oh so many combinations and flavours. I can hardly wait to try a few more. What's a summer without ice cream right? And now it can be homemade. Whether you have an ice cream maker or not!
This molasses pecan praline ice cream is simple and easy to throw together, and is a lovely rich and creamy dessert for a hot summer night. If you're like me and haven't tried this no churn ice cream phenomenon yet, you need to. Just think of all the ice cream flavours waiting to be made!
This recipe was a winning entry in Crosby's Sweeten your Summer with Molasses Contest!