This avocado peach salsa takes just minutes to make and tastes fantastic! Serve it with tortilla chips, with grilled chicken or fish, or in tacos. It's delicious!
This fresh avocado peach salsa makes the perfect quick and easy snack, or a great side dish to serve with grilled chicken, pork, or fish.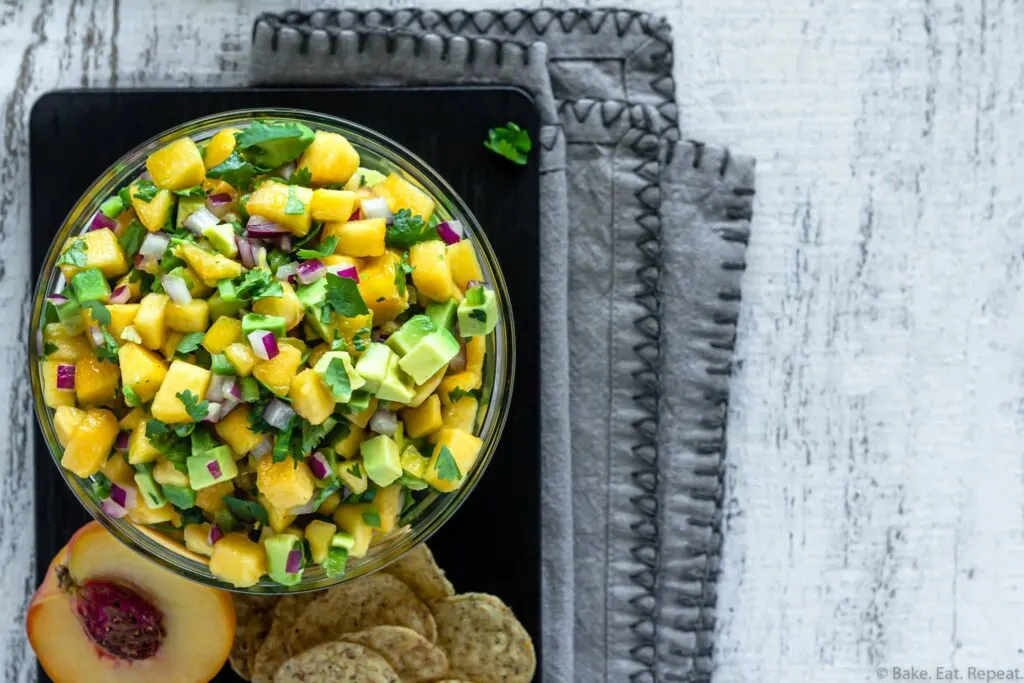 It's super easy to make, mixing up in just minutes, and tastes fantastic.
We polished off this recipe in no time at all, just as an afternoon snack with some tortilla chips. Full of fresh peaches and avocado, with a bit of heat from some minced jalapeno peppers, it is absolutely delicious.
We loved this avocado peach salsa. It's so easy to make, and so tasty!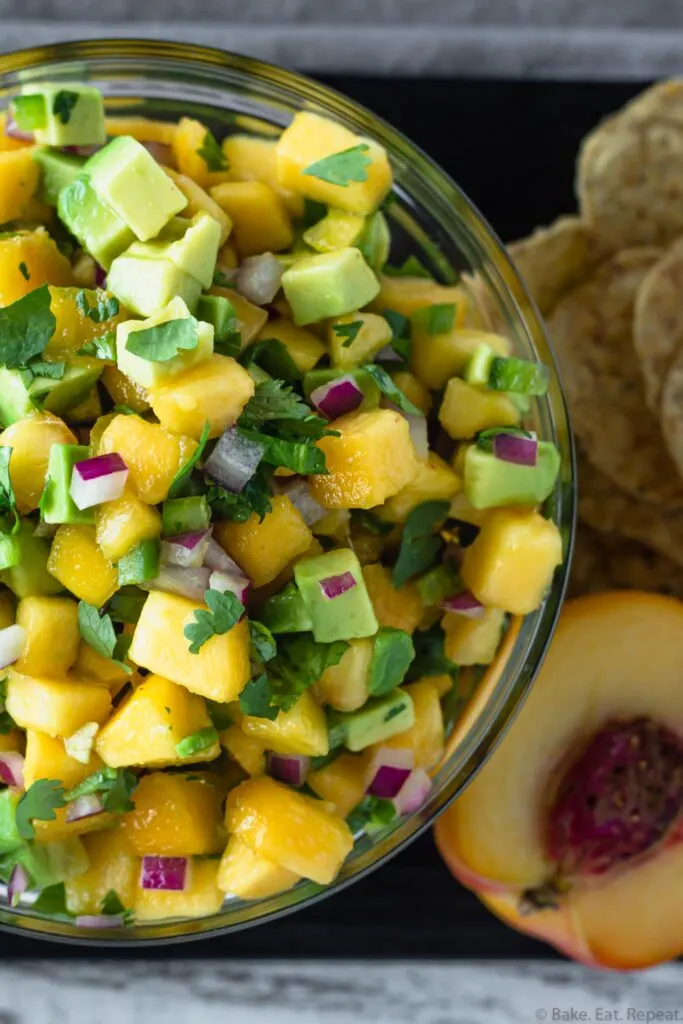 What is avocado peach salsa made of?
This salsa is so easy to make, with just six ingredients in it. It mixes up in minutes and is the perfect snack.
It also makes a great side dish to serve with grilled chicken, pork, or fish. All you need is peaches, avocado, red onion, jalapeno pepper, cilantro, and lime juice, and you can whip up this tasty fresh peach salsa.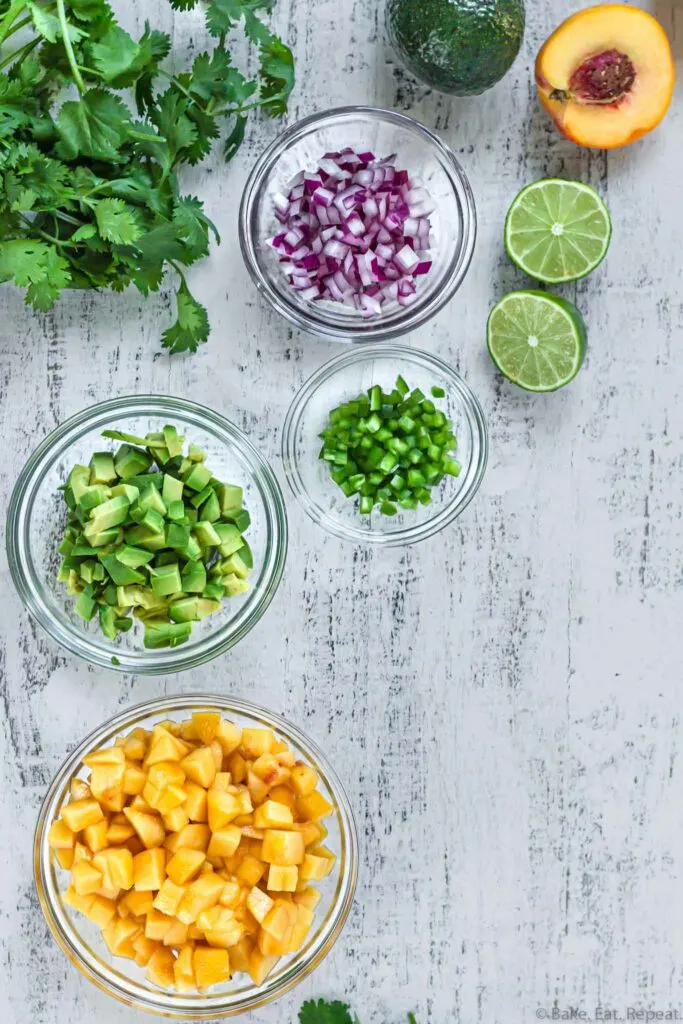 How long does avocado peach salsa last in the fridge?
This fresh salsa is best the the day it's made, but will last up to 3-4 days in the fridge. It will just start to get a little liquid-y after sitting in the fridge for a few days, but the flavour will still be great.
You do want to make sure to refrigerate it for about an hour before serving if you can, as this allows the flavours to meld. It's still great if you don't have time for this, but it will be better if you can manage a brief chilling time.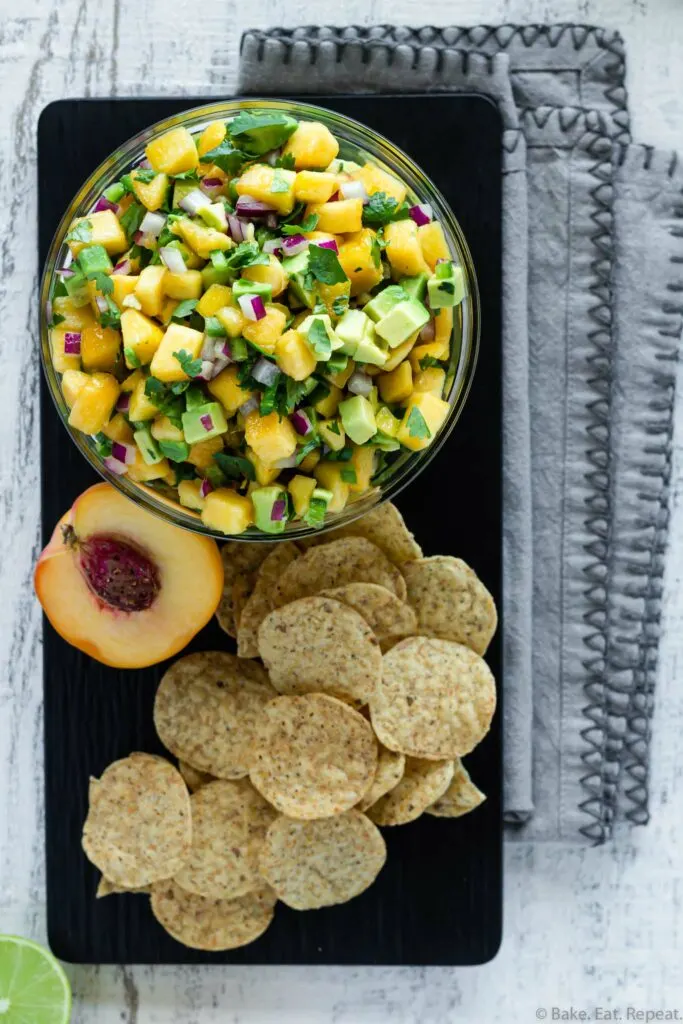 What is the best way to peel peaches for salsa?
The best way to remove the skin from fresh peaches is to cut a shallow "X" on the bottom of the peaches, and then blanch them in boiling water for 30-45 seconds. The "X" allows the boiling water to get underneath the peel on the peach, and the edges will lift up a bit.
Remove the peach from the water with a slotted spoon and put it into an ice bath immediately so it stops cooking. Once the peaches have cooled off enough to handle them, you can peel the skin off easily.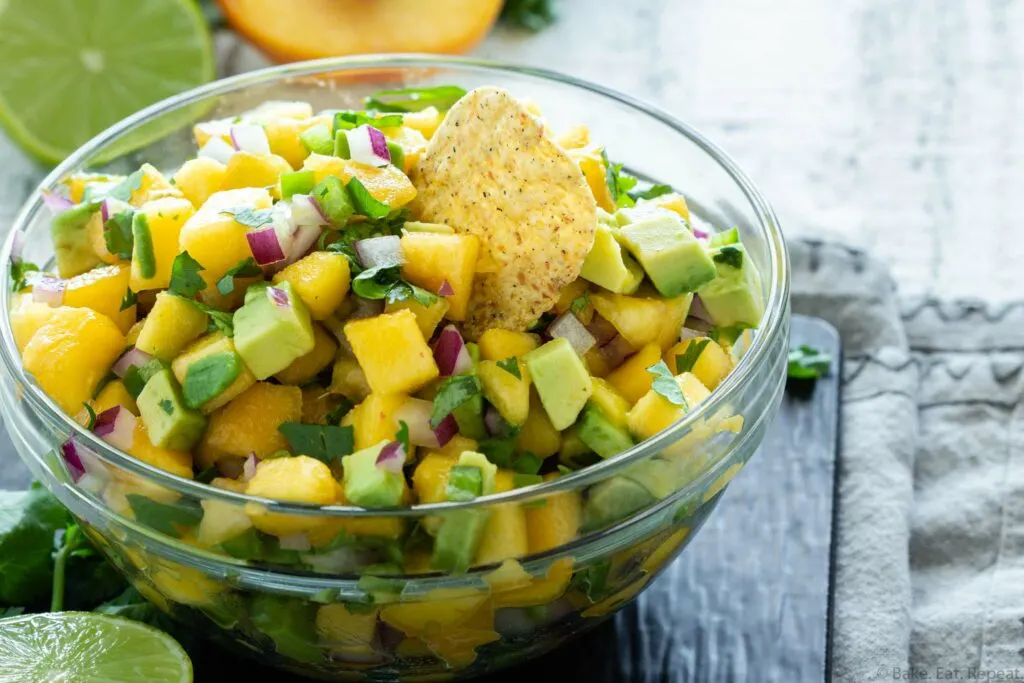 To be honest though, I can never be bothered with this process for just two peaches, so I usually just use a paring knife and peel the peaches like I would an apple. Messier, but it works well enough. If you don't want to lose any of the peach flesh with the peel though, use the boiling water method.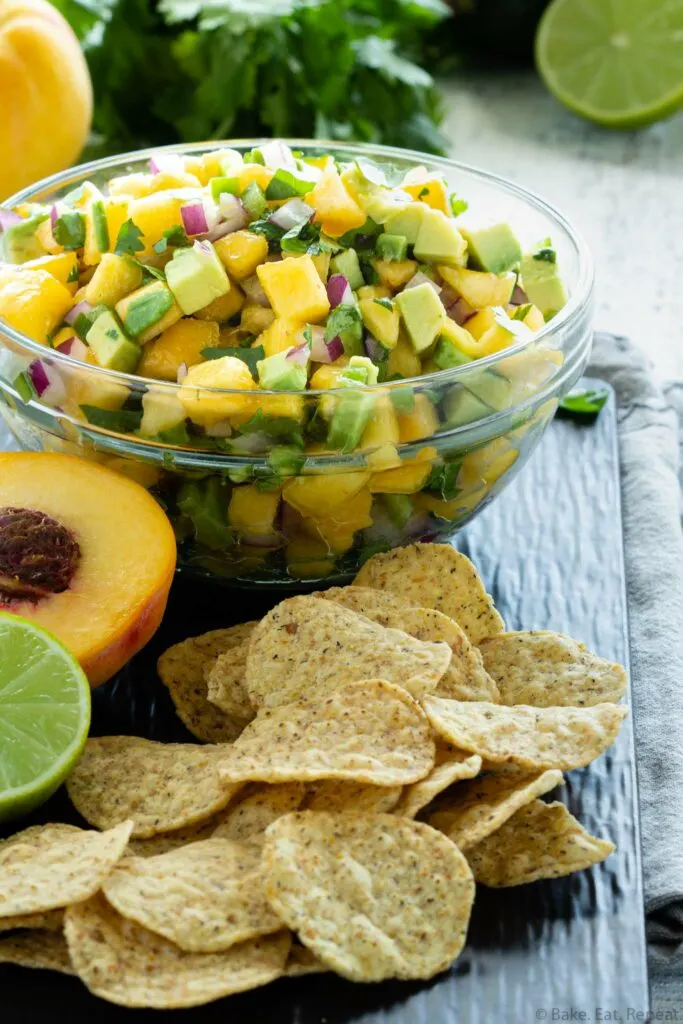 How to make Avocado Peach Salsa:
I always seed my jalapeno pepper for this recipe, but if you'd like a bit of heat in your salsa, you could leave the seeds in. It usually takes about half of a pepper, but they vary in size, so you may need the whole pepper if it's small.
I recommend using fresh lime juice for this recipe, rather than bottled. The flavour is much better with fresh juice. You can usually get about 2 tablespoons of lime juice from 1 lime.
We loved this salsa on its own with tortilla chips as a snack, but it would be great with these grilled meats too (replace the salsa in these recipes with this one):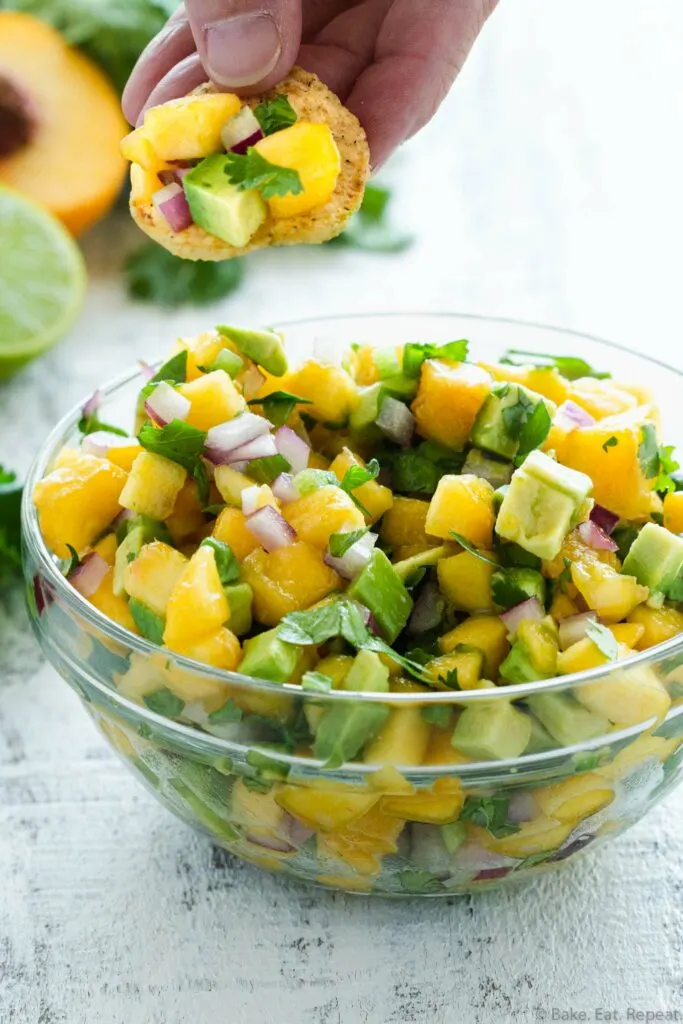 Here are some more great dip recipes for you: