You know how some smoothie's can be really, really filling and you feel like you've just eaten a full meal?  This smoothie isn't that.  I don't think it would do as a meal replacement.  But as a really refreshing drink to have on a hot summer day?  It definitely fits the bill there.
This watermelon lime smoothie was a great way to cool down on a hot, hot day today.  And it got some fruit and veggie's into my three year old without fighting so that was a bonus too!
I used frozen fruits and vegetables because I went to slice up a cucumber for lunch and discovered it had frozen in my fridge.  Don't you hate it when that happens?  It was a huge cucumber so I didn't want to just throw it away, and thought I might as well try blending it into a smoothie.  It was a good call, and I tossed the rest into the freezer to keep for the next batch!  If you are using fresh fruit instead, you likely will want to add ice instead of water to the mix.  I needed the liquid in order to blend with everything being frozen, but if it's fresh you will probably want to thicken it up a bit with some ice.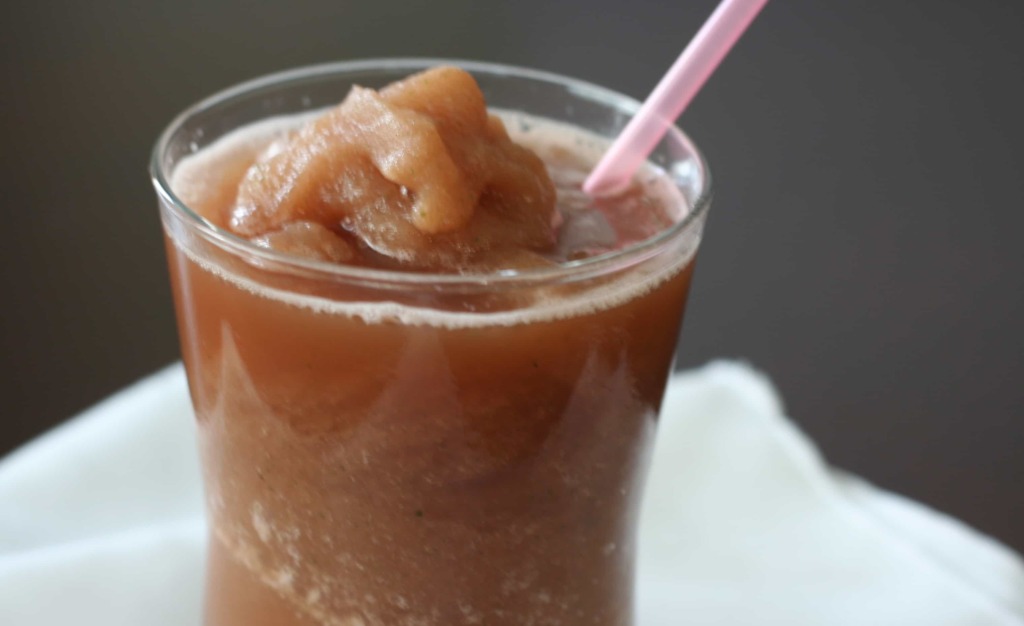 Yield: Serves 2-3
Watermelon Lime Smoothie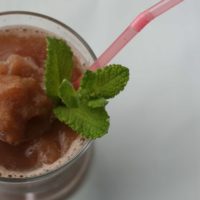 Easy watermelon lime smoothie, perfect for summer!
Ingredients
1/2 cup apple
1 cup cucumber
2 cups watermelon
1 lime, juiced
1 tablespoon honey or to taste
1 to 1 1/2 cups water or ice
Instructions
Toss all the ingredients into a blender and mix until smooth!

If using frozen fruit, add 1 to 1 1/2 cups of water to help blend it up.
If fruit is fresh you may want to add about a cup of ice cubes to thicken it.

Nutrition Information:
Yield:
2
Serving Size:
1
Amount Per Serving:
Calories:

105
Total Fat:

0g
Saturated Fat:

0g
Trans Fat:

0g
Unsaturated Fat:

0g
Cholesterol:

0mg
Sodium:

11mg
Carbohydrates:

27g
Fiber:

2g
Sugar:

22g
Protein:

1g
Nutrition Information is estimated based on ingredients used and may not be exact.