Light and fluffy pumpkin scones topped with a sweet maple glaze. These scones are the perfect breakfast treat to enjoy with your morning coffee!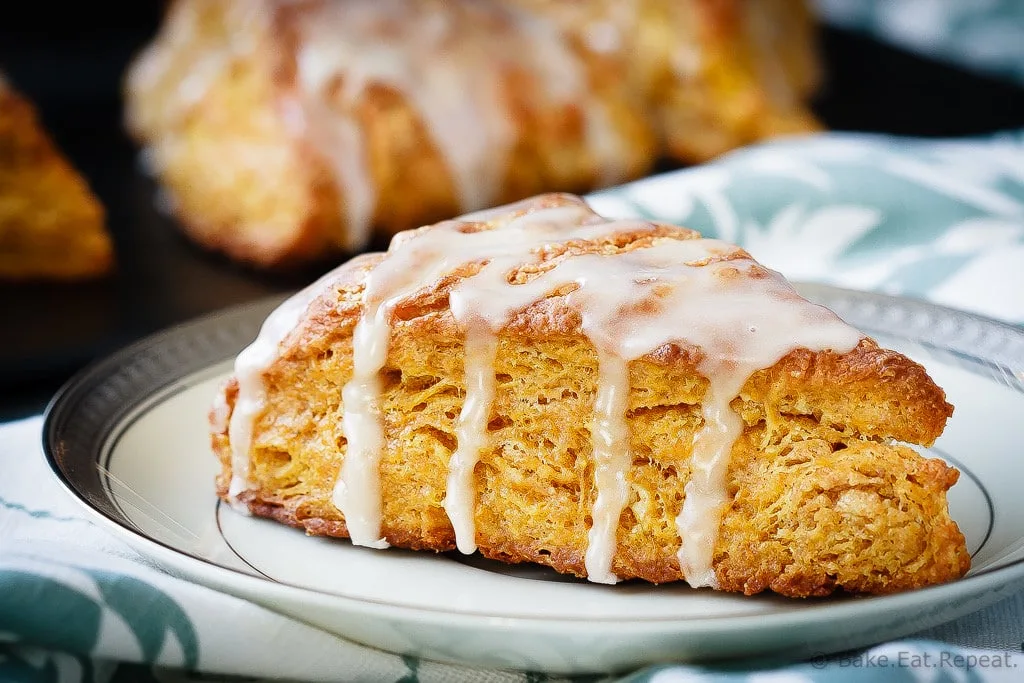 I love all the pumpkin things this time of year.
I know I'm not alone on that, judging by the barrage of pumpkin stuff that hits us for a couple months every fall! But even with the 8 million recipes out there involving pumpkin, plain old pumpkin scones are still my favourite.
I make these pumpkin scones drizzled with a sweet maple glaze at least once every year. Okay, more then that, because pumpkin gets used all year long in my house. I did say I love it.
Scones are one of my favourite treats (I feel like a broken record, I think I type that every single time I post a scone recipe!), and I think these are the best I've made. Although these blueberry scones and these chocolate chip scones are a pretty close second and third. They're light and fluffy and not dry at all, so you don't need endless cups of coffee with them in order to get them down.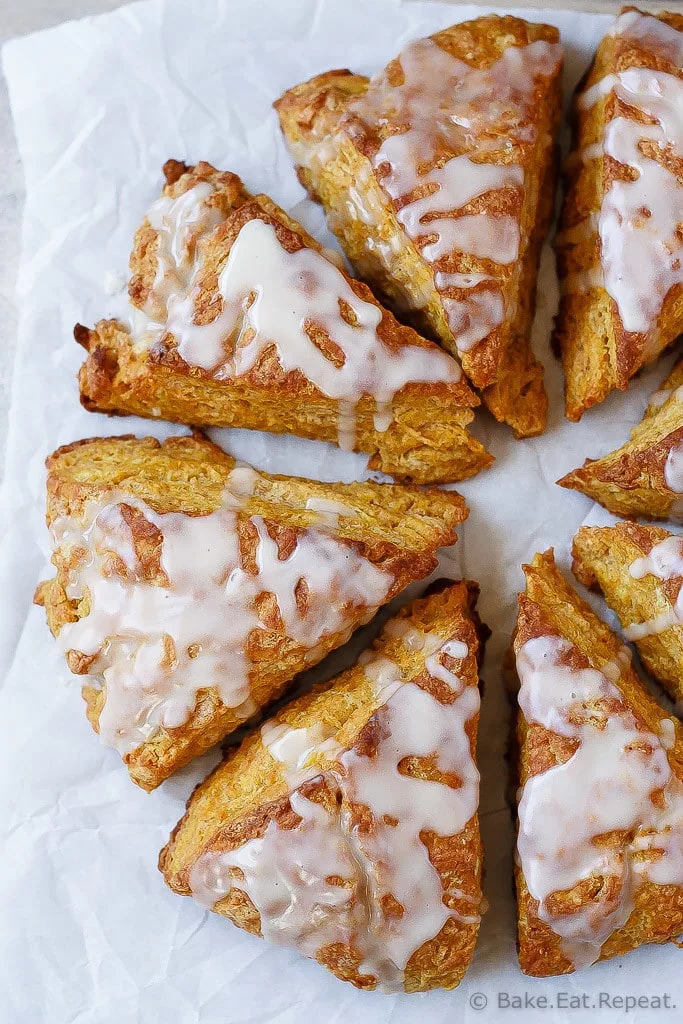 You might want endless cups of coffee, I know I do, but not because of the scone. Just because, well, coffee.
You also have a few options when making these pumpkin scones. I've made them with all-purpose flour, whole wheat flour, and half of each. All three variations had good results, with the fully whole wheat scones a bit denser in texture. I tend to make them with half whole wheat flour – a bit healthier but still nice and fluffy and not a whole lot different then the fully all-purpose ones.
Whichever flour combination you choose to use, this pumpkin scone recipe will not disappoint.
They are soft and fluffy, full of pumpkin spice flavour, and topped with a sweet maple glaze. The perfect treat to have with your endless cups of morning coffee!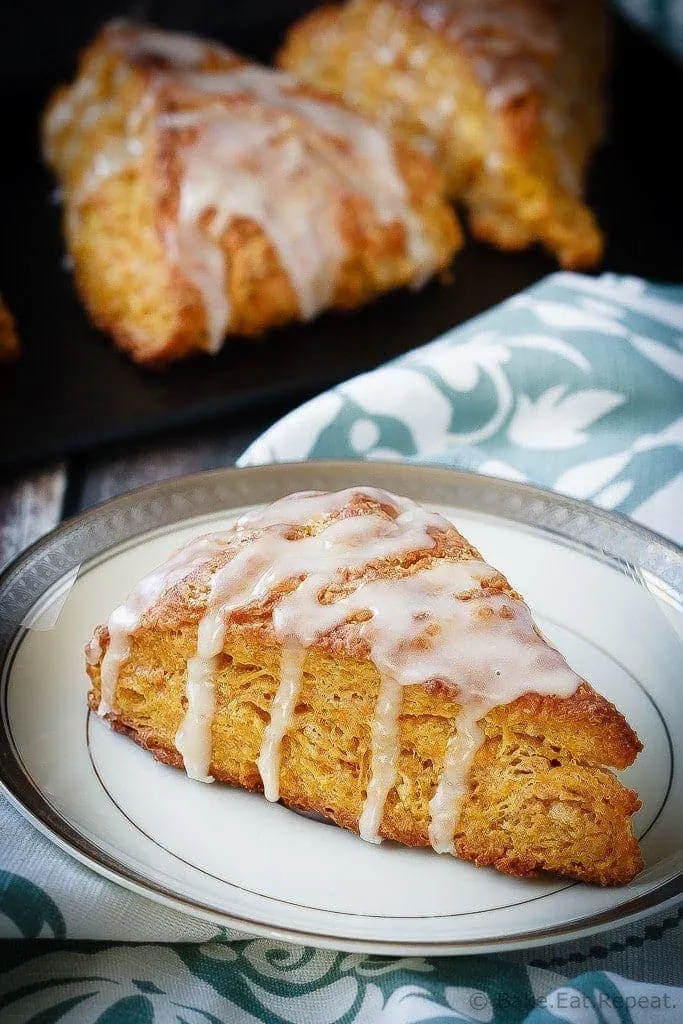 Update: Recipe originally posted Sept 22/14, post and photos updated Oct 26/16.