This tender maple balsamic pork tenderloin takes just minutes to get into the slow cooker. It's amazing piled onto a soft roll for an easy dinner!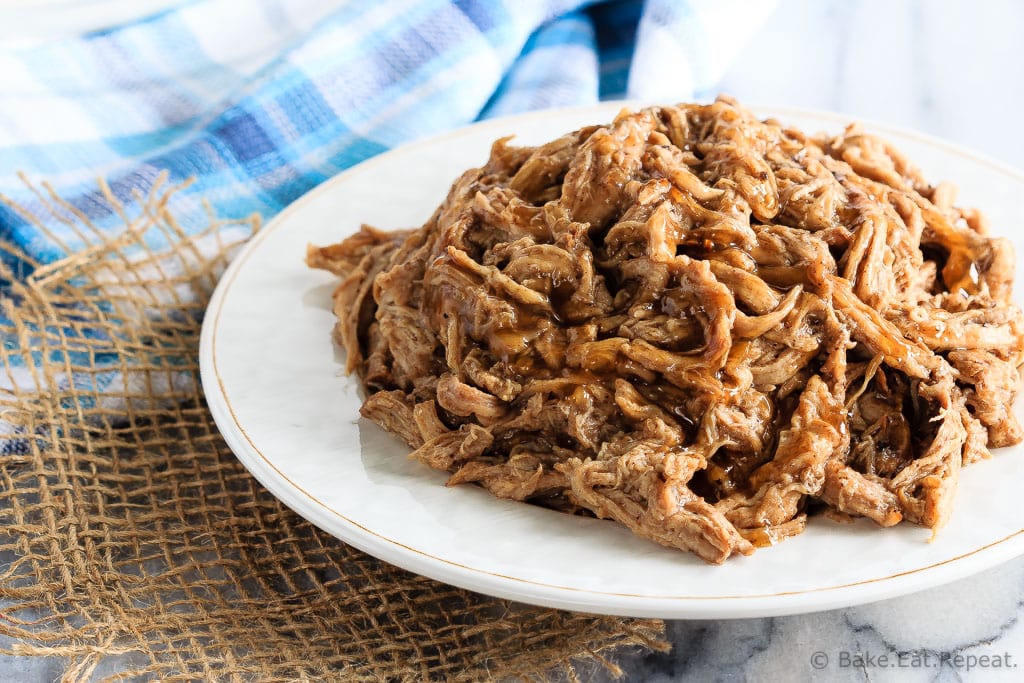 I know. It's still warm out and I should be grilling all the things, not making every second meal in the slow cooker.
But I have found myself pulling out the slow cooker more often this summer then I do in the winter! It's such a great way to keep the kitchen cool in the summer. It also allows me to be outside with the kids during the afternoon rather then cooking. Clearly that means it's a good idea.
More time outside is always the goal here – summer is too short to waste it cooking!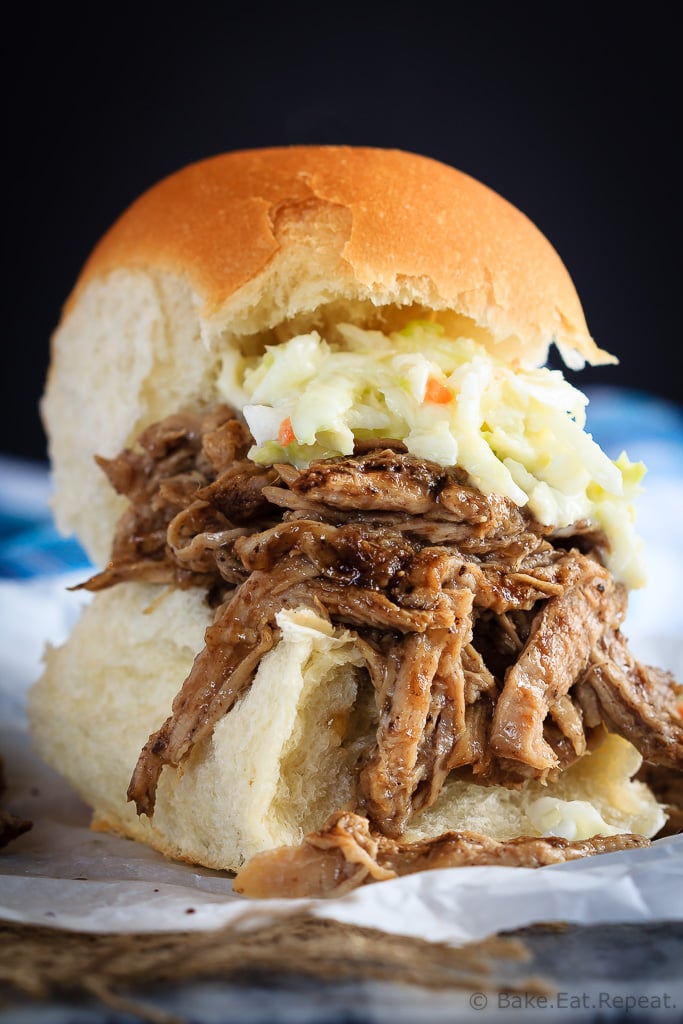 Since we still need to eat though – cooking with the slow cooker is happening a lot.
I've made this maple balsamic pork tenderloin twice now and we loved it. Everyone in the family raved about it and reached for seconds. Even a certain child that doesn't like sauce of any kind on any sandwich. He ate it with nothing but a smile and wanted it for lunch the next day. I'm rather surprised at this – I fully expected some complaints about how much sauce was on this meat!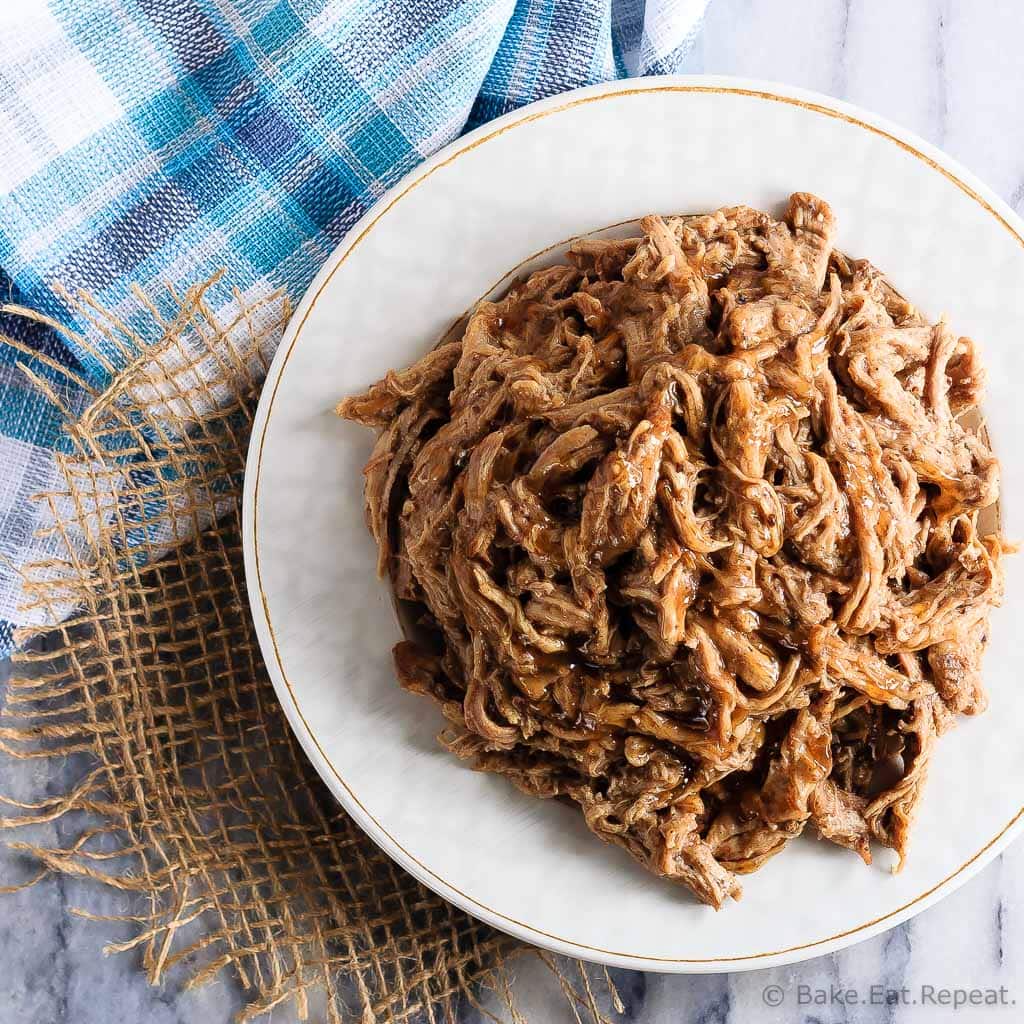 You could also serve it without making it into sandwiches, but that's definitely how we preferred it. Piled into some soft rolls (like these dinner rolls) and topped with cole slaw – it doesn't get much better then that. And the leftover meat is just as good the next day for lunch.
You can also make this recipe with chicken instead of pork if you prefer. My husband actually said he liked it better with the chicken – but both were delicious! Either way, it makes a tasty, super easy meal that is perfect for a hot summer day!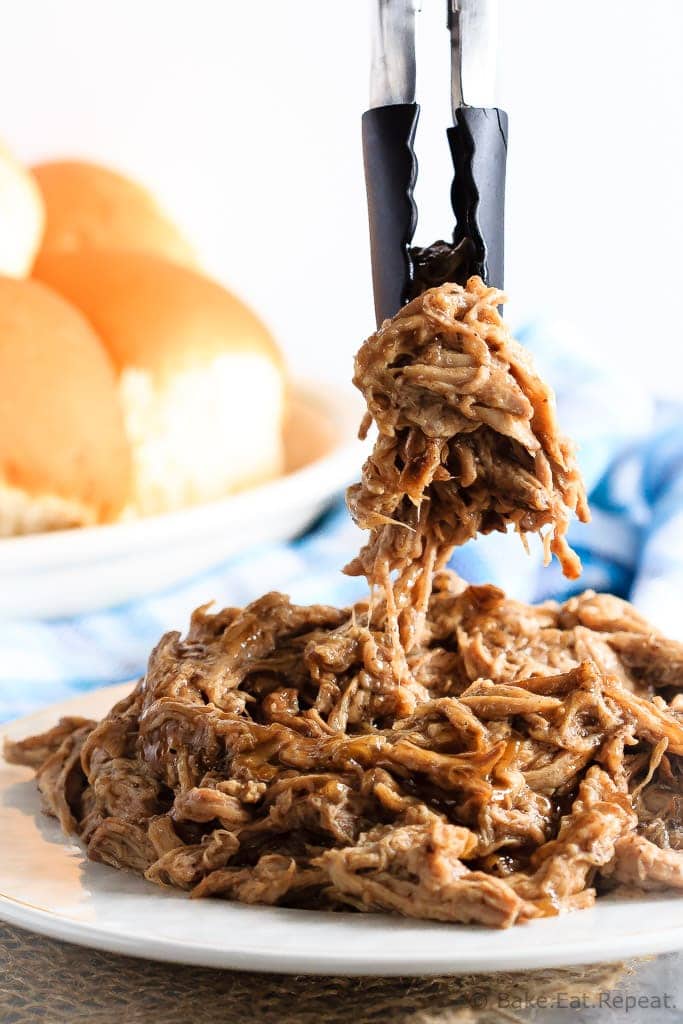 How to make Slow Cooker Maple Balsamic Pork Tenderloin:
I've also shared this Slow Cooker Maple Balsamic Pork Tenderloin Recipe over on The Weary Chef.
This post contains affiliate links, meaning that if you make a purchase through these links, I may receive a small commission.