This creamy ham and corn chowder is quick and easy to make, and is a great way to use up leftover ham. Make it either in the slow cooker or on the stove!
This creamy slow cooker ham and corn chowder is one of the best soups to come out of my kitchen. Ever.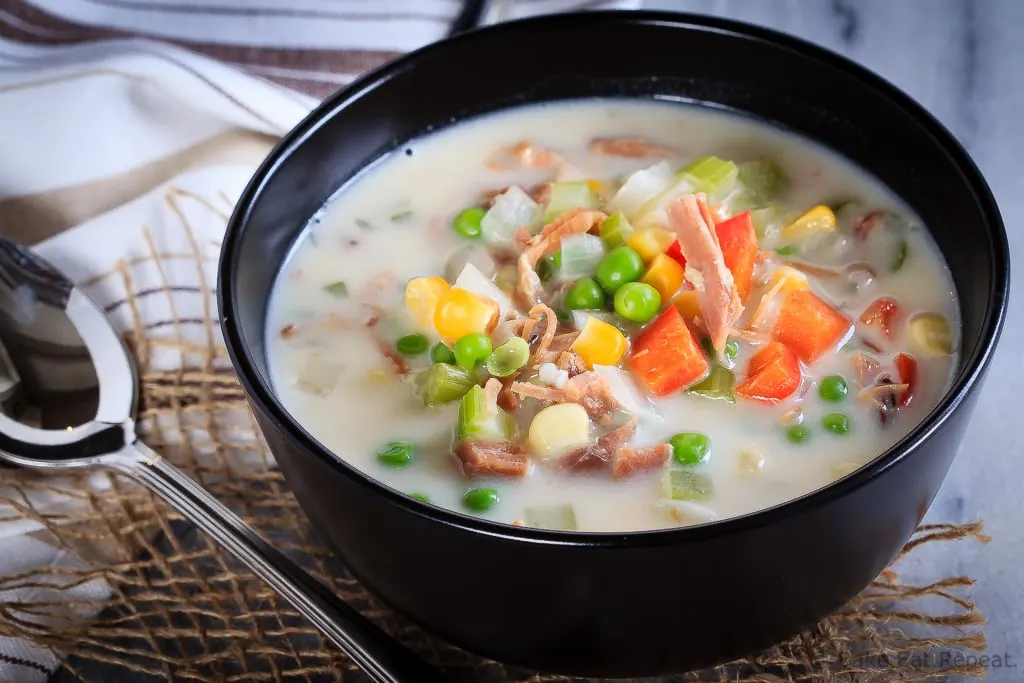 I have been making it for about 4 years now and I'm not sick of it yet. Either is the rest of the family, which I suppose is also important!
Whenever we have leftover ham sitting in the fridge, this is the soup that starts calling my name.
It's so incredibly easy to make, it's hearty and filling, and it's so full of flavour. If you like warm and comforting soups, you would definitely enjoy this ham and corn chowder.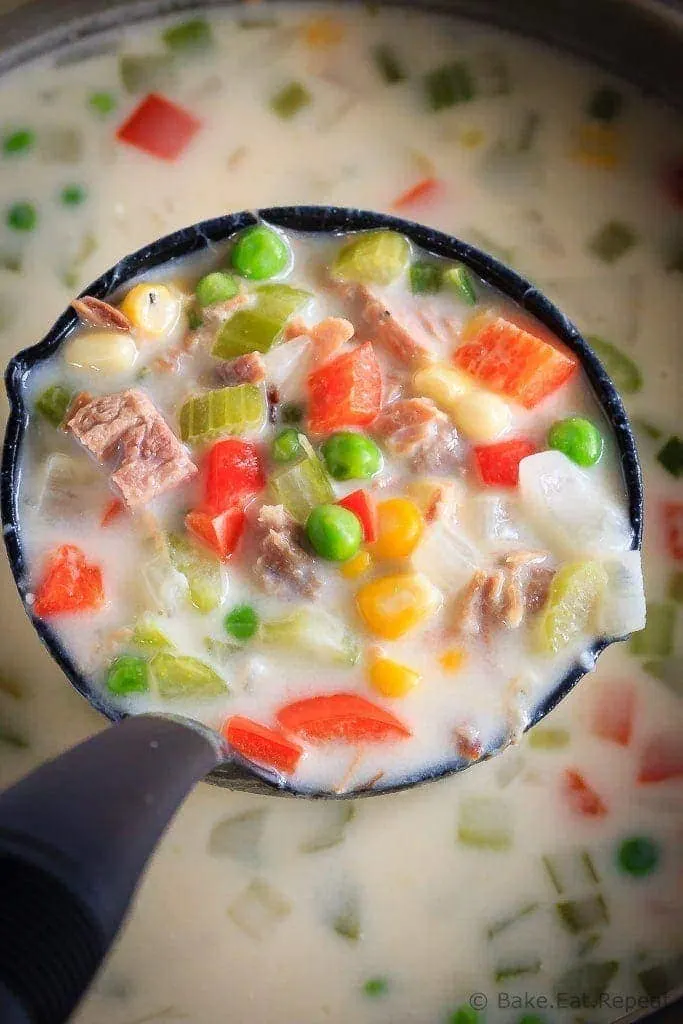 And as a bonus, you can make this soup in the slow cooker or on the stovetop. Both work equally as well, so you can make whichever version works best for your schedule at dinnertime.
The slow cooker version is a very simple dump and go meal that you can then forget about for a few hours until it's time to eat. The stovetop version is ready in less than 30 minutes.
I've included instructions for both cooking methods – I use them both depending on what we have going on that day.
Try this creamy ham and corn chowder soon – it'll be a favourite with your family too I'm sure!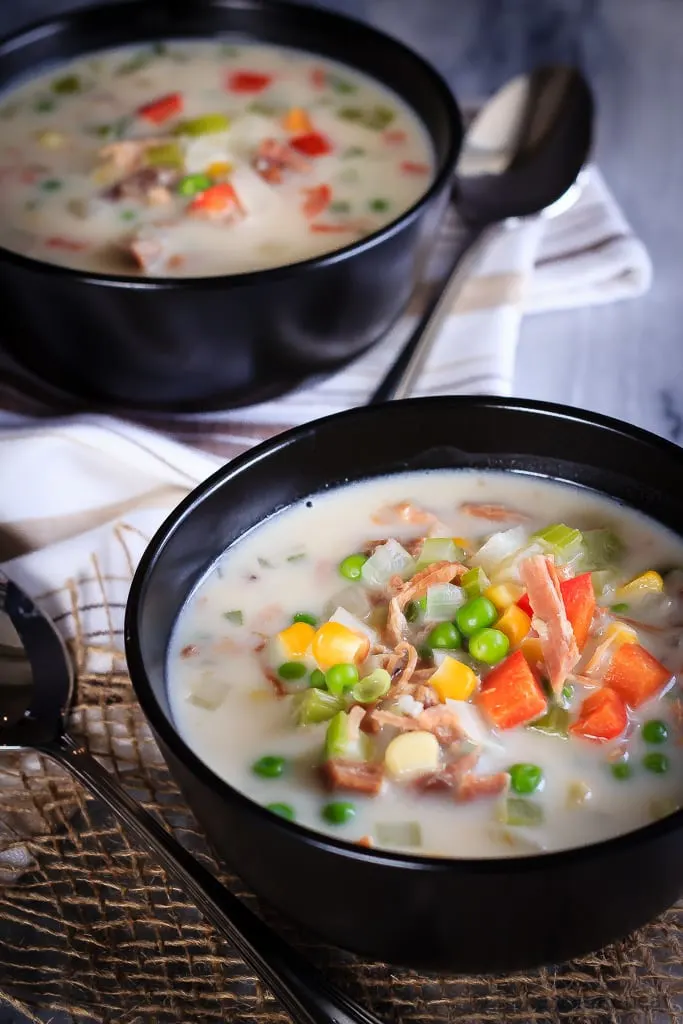 How to make Creamy Ham and Corn Chowder:
I use my 5 quart slow cooker for this soup and it fits perfectly in it. I've also made it in a larger slow cooker with no problem though if that's what you have.
When you combine the cream cheese and milk, I find the easiest way to do it without getting a lumpy mixture is to soften the cream cheese in the microwave with 1/2 cup of the milk, and then whisk it until it is smooth, heating it more if necessary, and then slowly whisk in the rest of the milk. If you try to just stir them together without heating and adding the milk slowly you will probably have a lumpy mixture which doesn't combine with the rest of the soup very well.
Here are some more great soup recipes for you:
This post contains affiliate links, meaning that if you make a purchase through these links, I may receive a small commission.