I tried hummus for the first time when I was 25 years old. That seems kind of insane to me now. My three year old has had it a number of times. I'd never even heard of the stuff until I tried it! Of course, it wasn't the trendy popular food then that it is now.
But still, twenty-five! And the only reason I even tried it was because my co-workers were eating it at lunchtime and raving about the stuff. I have to say, I wasn't too impressed when I tried it. It was okay, but I kind of thought it didn't really have a lot of taste. Rather bland and boring. Although, I think it must have been a plain hummus. Maybe garlic? I'm not sure.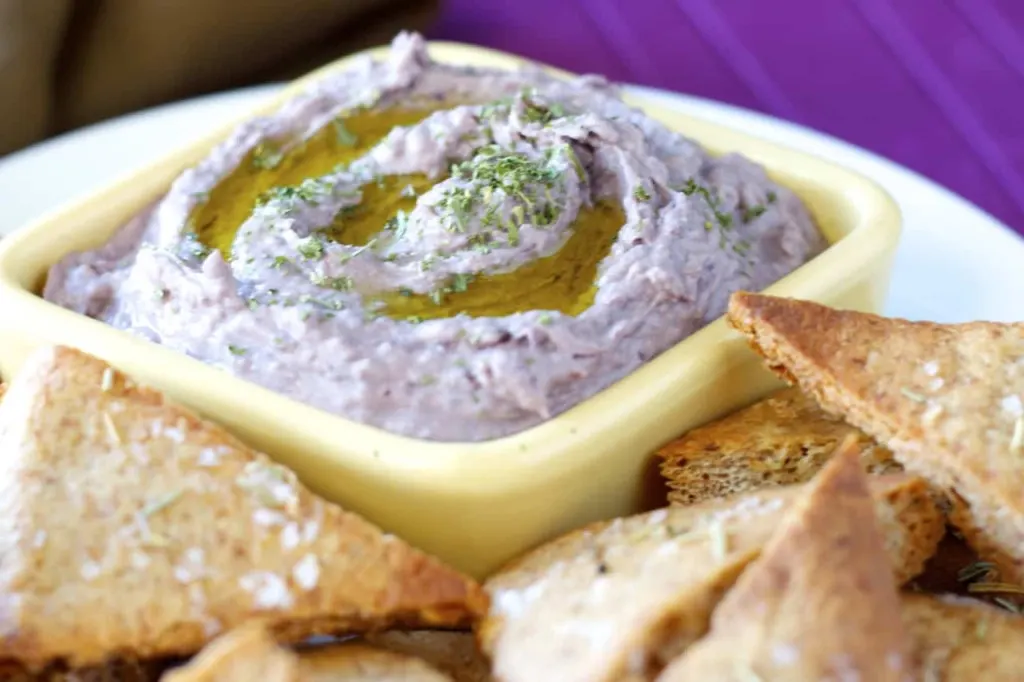 I do know it wasn't all that exciting, so I didn't have it again for quite some time. Until I discovered roasted red pepper hummus! I absolutely loved it. So much flavour! When I realized how easy that stuff was to make I was pretty excited. No one else at my house really likes it though, so the giant tub at the store is really a little excessive.
But…..I get bored easily. So after making roasted red pepper hummus a few times, I needed something new. And I'm still not into the plain garlic hummus. (Although I haven't tried making it. Maybe I need to try that, everything is better when it's homemade.) So I decided to try making hummus with my favourite legume – black beans.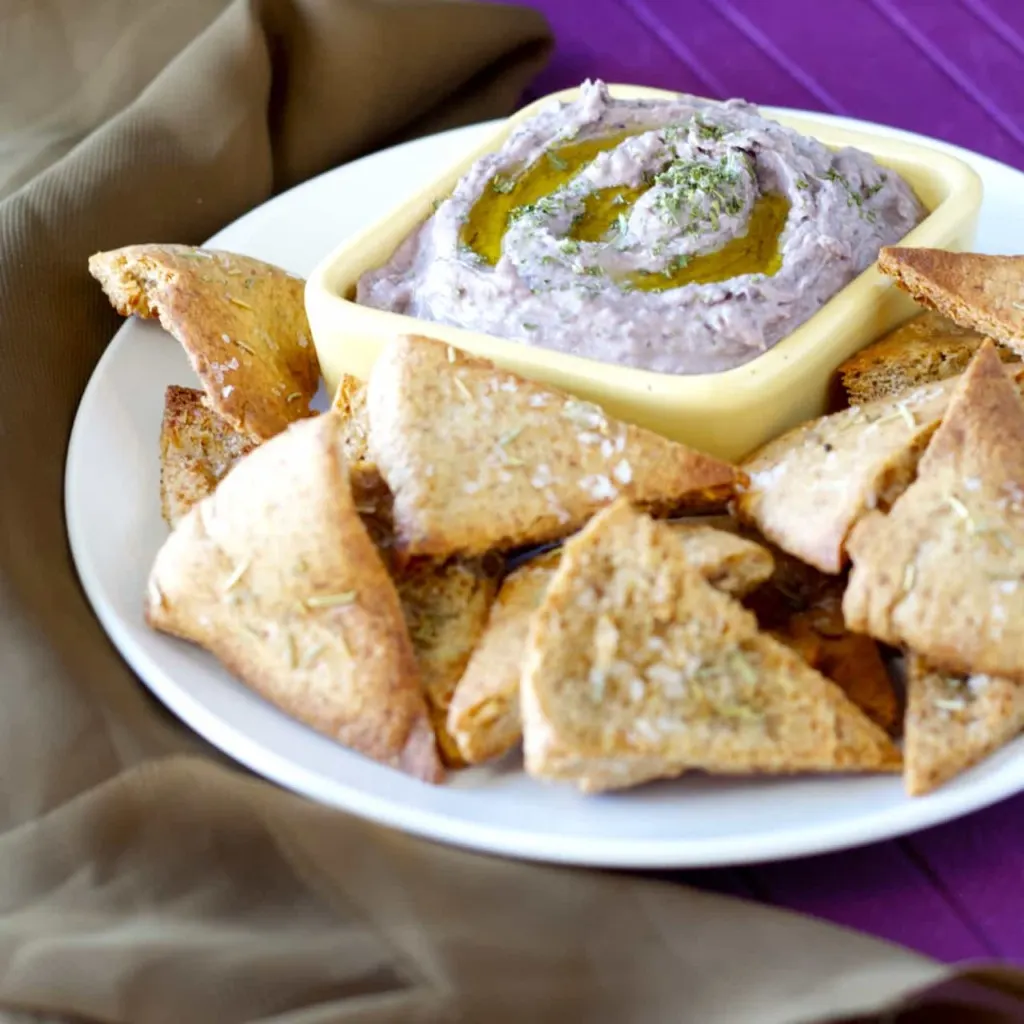 Basically, I needed something to dip my pita chips in. And I needed something different. Black bean hummus it was. So, so good. Black beans and lime in a creamy dip, it was absolutely perfect with pita chips.
My son went crazy for this dip. It was the perfect lunch for him. Pita chips with black bean hummus to dip them in. Easy to pack and it was a healthy addition to his lunch. We will definitely be making this again soon. It was gone way too quickly!
I also shared this black bean hummus recipe over at Food Fanatic, so make sure to check it out over there!