Homemade pumpkin pie spice takes just minutes to mix up, and you probably have all the ingredients you need already. Five ingredients and five minutes is all you need!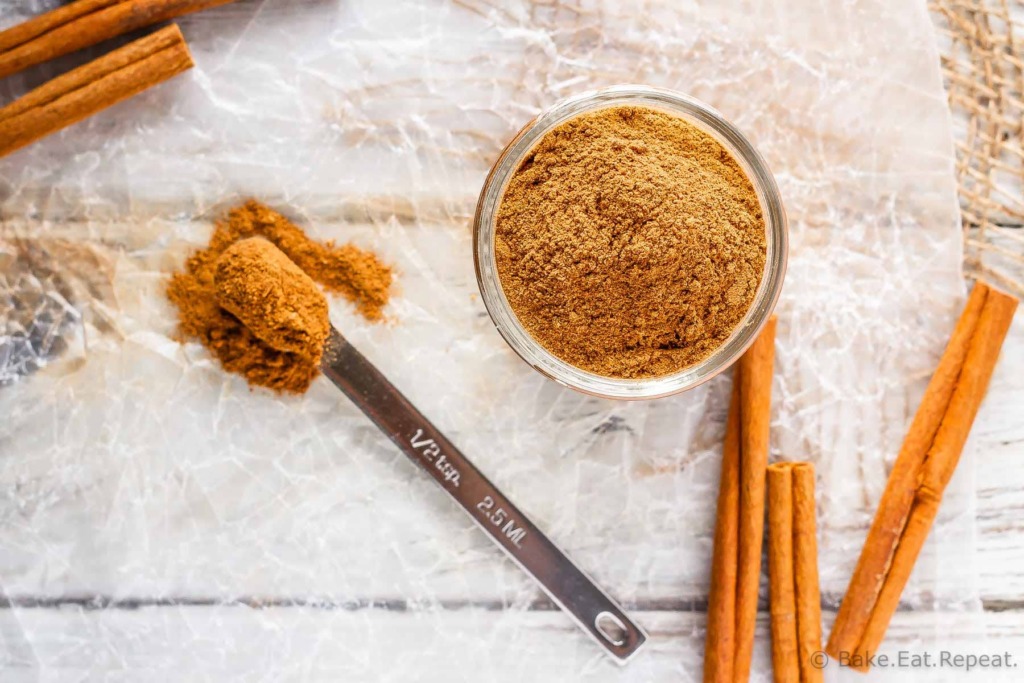 Isn't it annoying when you're halfway through a recipe and you realize you're missing a key ingredient?
Or am I the only one that happens to? Do most people actually check these things before they start baking? Probably.
That would be the logical thing to do.
But, well, I often just start making my chocolate chip pumpkin bread, assuming that I have everything I need, and then discover that I'm out of pumpkin pie spice.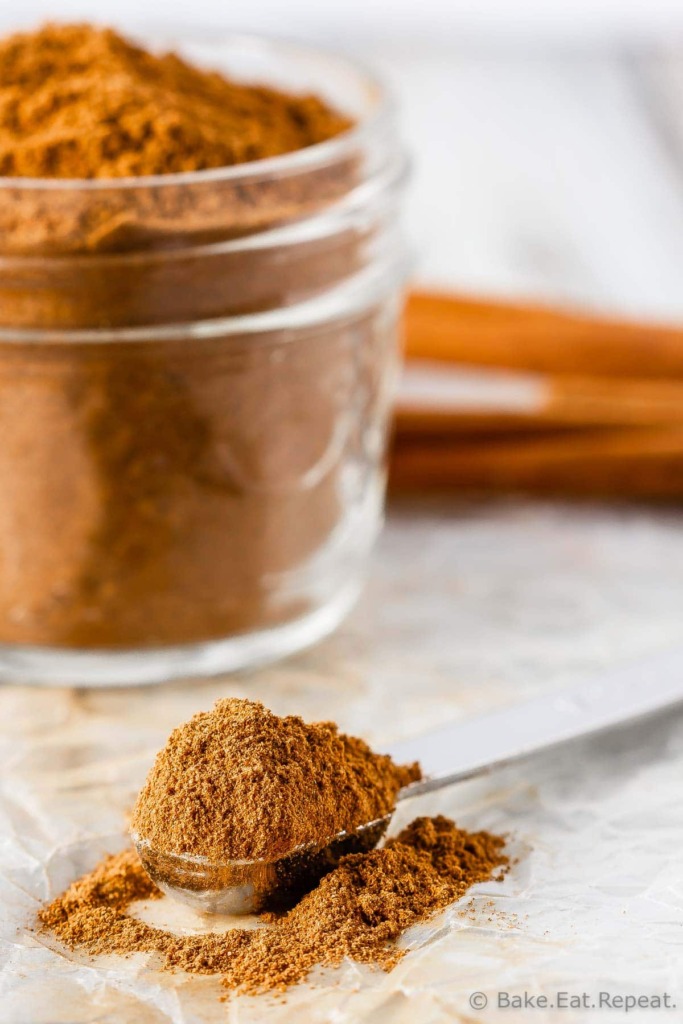 Not anymore. Homemade pumpkin pie spice is so fast and easy to make. No more running to the store if you're like me and started baking without checking your ingredients.
Five ingredients and five minutes is all you need to make this homemade pumpkin pie spice.
Pretty sure I won't ever be buying it again!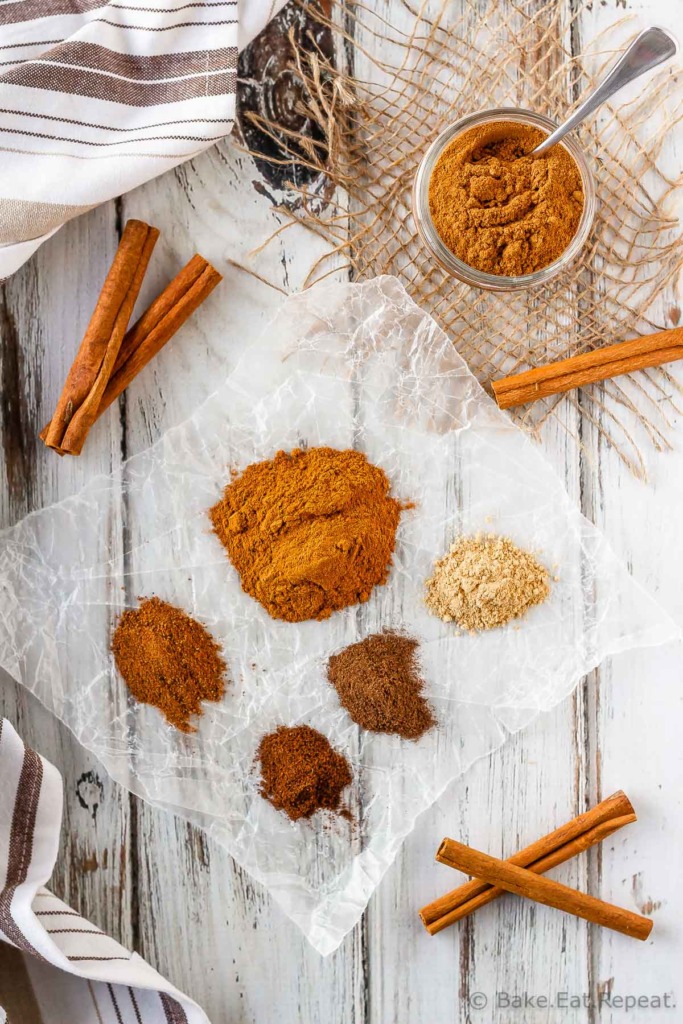 How do I make my own pumpkin pie spice?
Making your own pumpkin pie spice is as simple as mixing a few spices together that you probably already have in your pantry. Pumpkin pie spice is simply a combination of cinnamon, nutmeg, ginger, allspice, and cloves. Mix some up and store it in an airtight container so that you have it ready to go when you're baking.
What spices are in pumpkin pie spice?
I've seen pumpkin pie spice with either 4 or 5 ingredients in it. Some recipes omit the cloves and are just a combination of cinnamon, nutmeg, ginger, and allspice. I like having cloves in my pumpkin pie spice too, but if you aren't a fan of the taste of cloves, you can leave it out.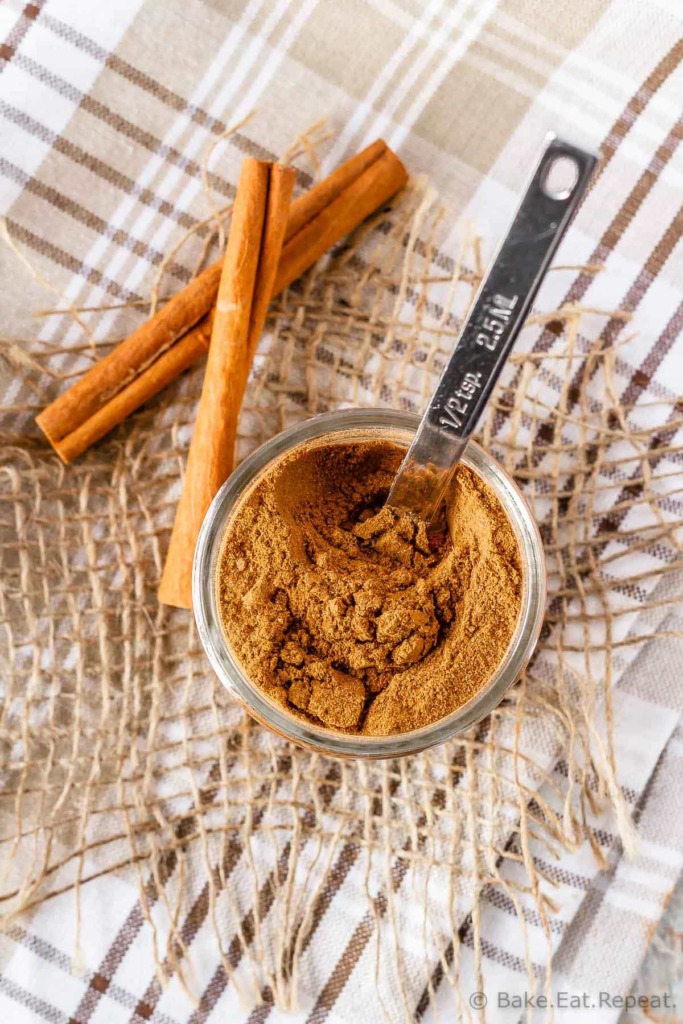 How to make perfect Pumpkin Pie Spice: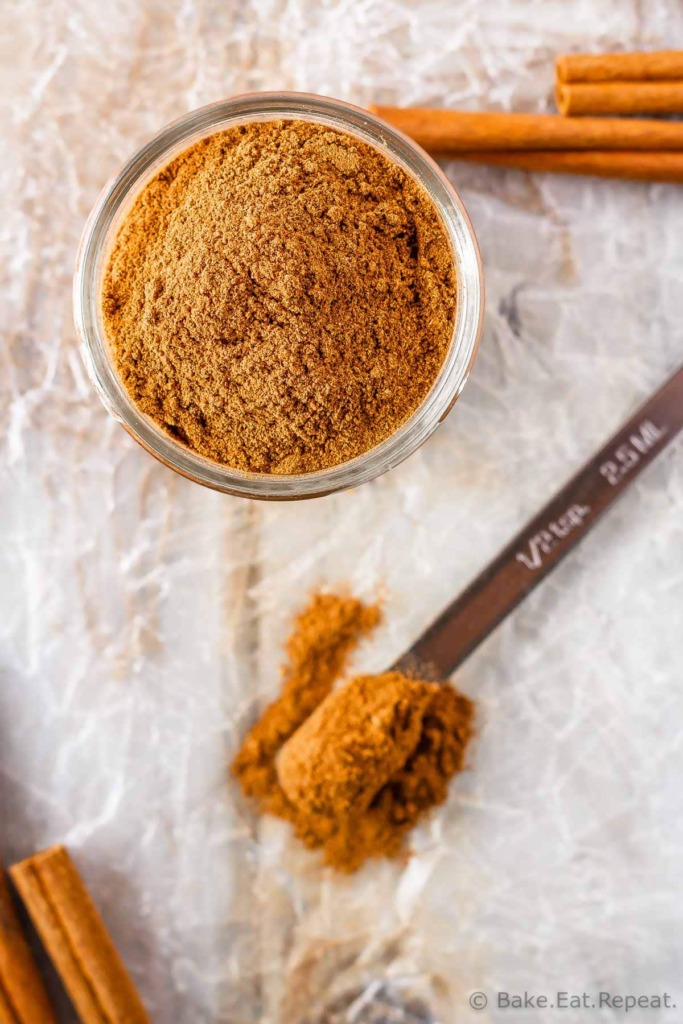 Yield: 1/3 cup
Homemade Pumpkin Pie Spice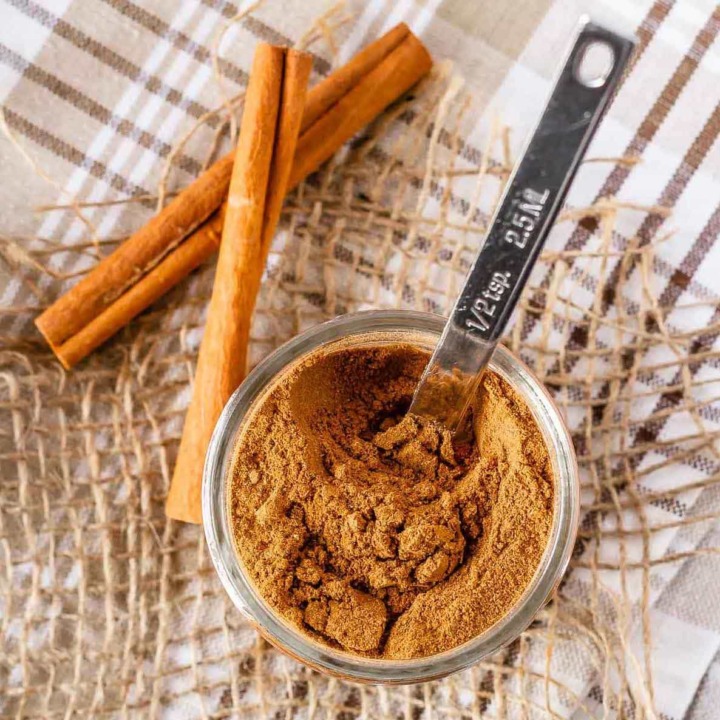 This homemade pumpkin pie spice only uses 5 ingredients! You'll never have to buy it again!
Ingredients
3 tablespoons ground cinnamon
2 teaspoons ground ginger
2 teaspoons ground nutmeg
1 1/2 teaspoons allspice
1 1/2 teaspoons ground cloves
Instructions
Combine all the ingredients in a small bowl and stir until well combined.
Store in an airtight jar or container at room temperature.
Recommended Products
This post contains affiliate links. As an Amazon Associate, I may receive a small commission from qualifying purchases.