Easy, moist, delicious, and healthy, this chocolate chip pumpkin bread is perfect for a snack, or even for breakfast! Low fat, low sugar, and whole grain.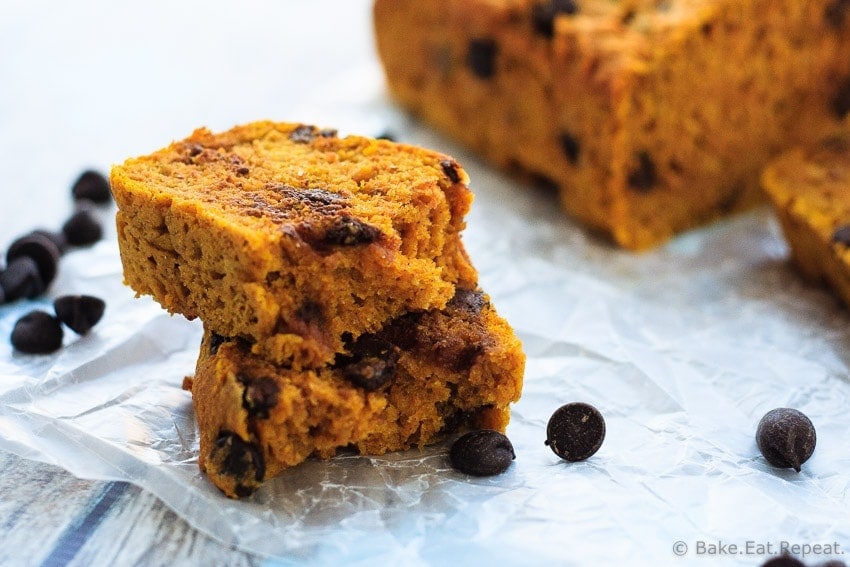 Well. This is not what I was making for you. It was supposed to be cheesecake pumpkin muffins, a variation of these carrot ones in fact. And they were good, very good. We ate them all with no problem whatsoever. The problem was the cheesecake. It kind of looked like cheesecake icing on top of the muffins – just a thin layer of cheesecake covering the tops. Not a bad thing I suppose, it just kind of looked weird. And I didn't want to give you weird looking, because who's going to want to make that?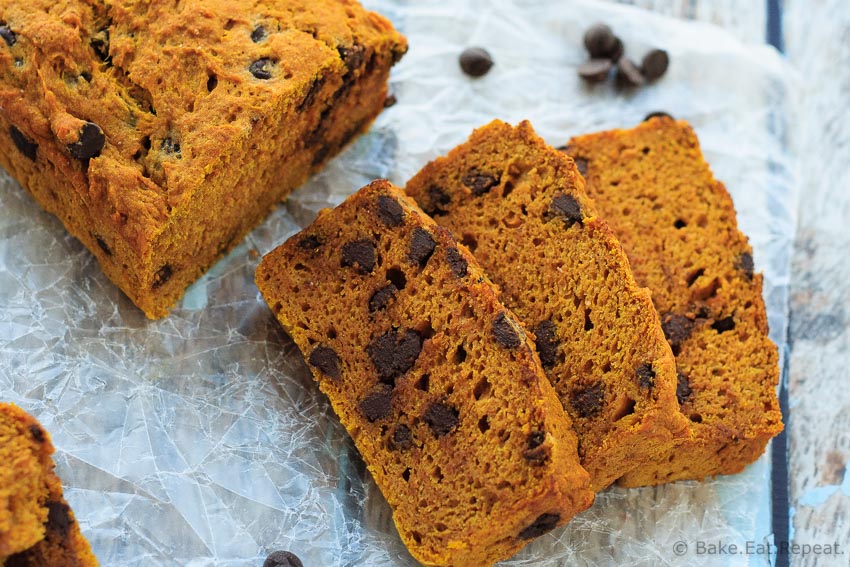 So then I decided I would make cheesecake filled pumpkin muffins instead. Because then you get the tasty cheesecake and pumpkin combo without the weird looking cheesecake topping.
I still think this is a great plan and will do it eventually, but this is not it, because I ran out of cream cheese and didn't want to go back to the store. So then it was a toss up – bread, muffins, topping, no topping – too many options!
So I decided that the world could always use another plain old pumpkin bread recipe. There can never be too many of them in my opinion. With chocolate chips. Because chocolate.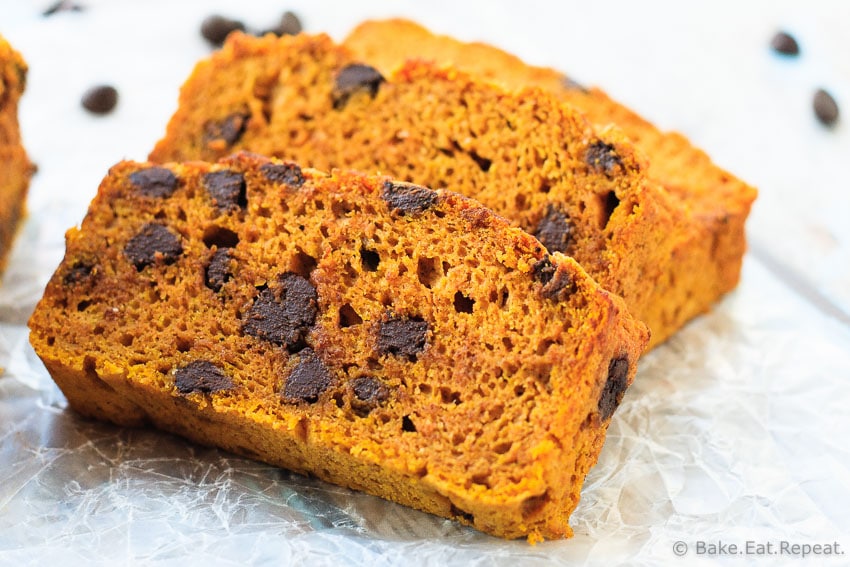 I think this was the right decision. Chocolate chip pumpkin bread. It doesn't get much better than that. Plus, it's pretty healthy pumpkin bread that you can eat for breakfast guilt free. Low fat, low sugar, with whole wheat flour – and you can even omit the chocolate chips if you want to get all crazy or something. I wouldn't though. Because, um, chocolate. Chocolate is always the right decision.
Also – it's healthy pumpkin bread that tastes decidedly unhealthy. In other words, it's amazing and you should make it. If you're not pumpkin-ed out yet that is!