Homemade lemon curd is so easy to make – either on the stovetop or in the Instant Pot – and it tastes amazing! You'll never buy it again, it's so good!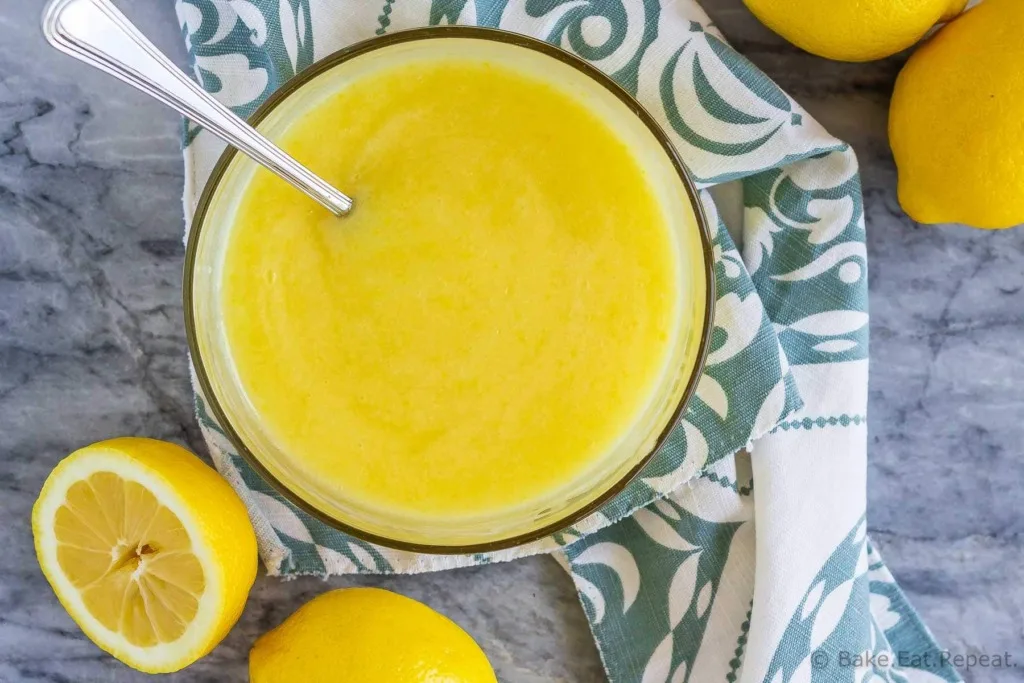 Have you ever made homemade lemon curd? I actually never had until this year, but after trying it I can tell you that I will be making it often!
It is so easy to make. Seriously so easy. And you can make it on the stovetop or in the Instant Pot – and we all know I like recipes that give me options so I'm clearly a fan of that.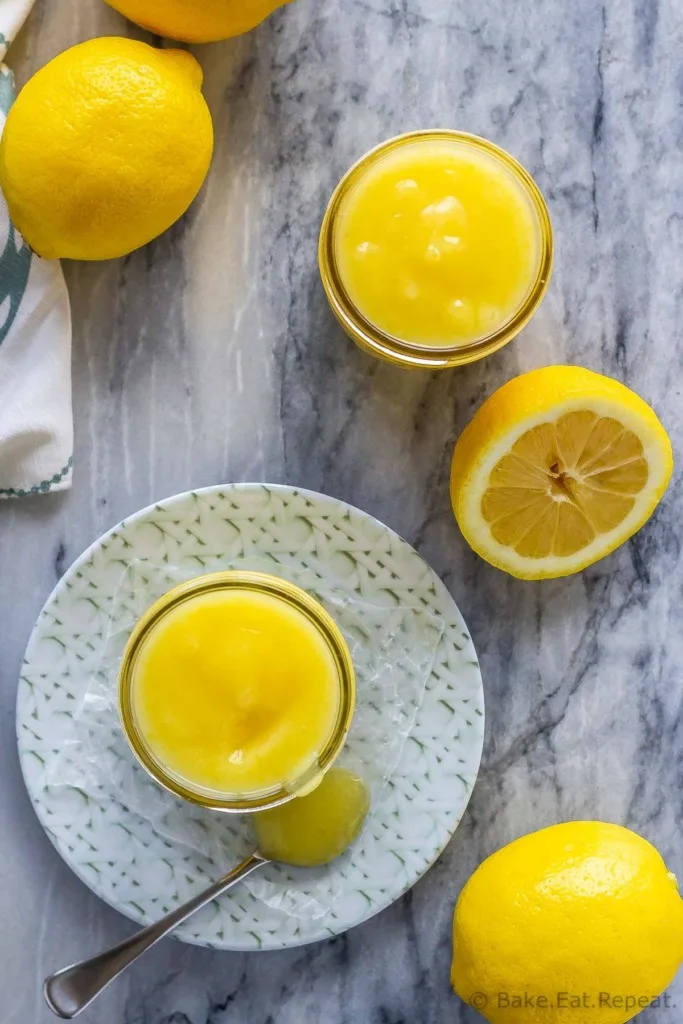 This homemade lemon curd tastes fresh and bright, is the perfect combination of tart and sweet, and it freezes well so you don't have to eat several jars within a couple days or anything before it goes bad! I made several batches while testing this recipe so we had about 8 jars of lemon curd and clearly we wouldn't be eating that much of it within a week or two so most of it is in the freezer. But it thaws beautifully and tastes just the same as when it was fresh so that's okay!
This homemade lemon curd can be used in so many things too – I have way too many dessert ideas that I want to try it in, but I'm going to try and operate with a little self control and not make all the things in a matter of weeks. We will try to spread it out a bit. It does freeze well, after all!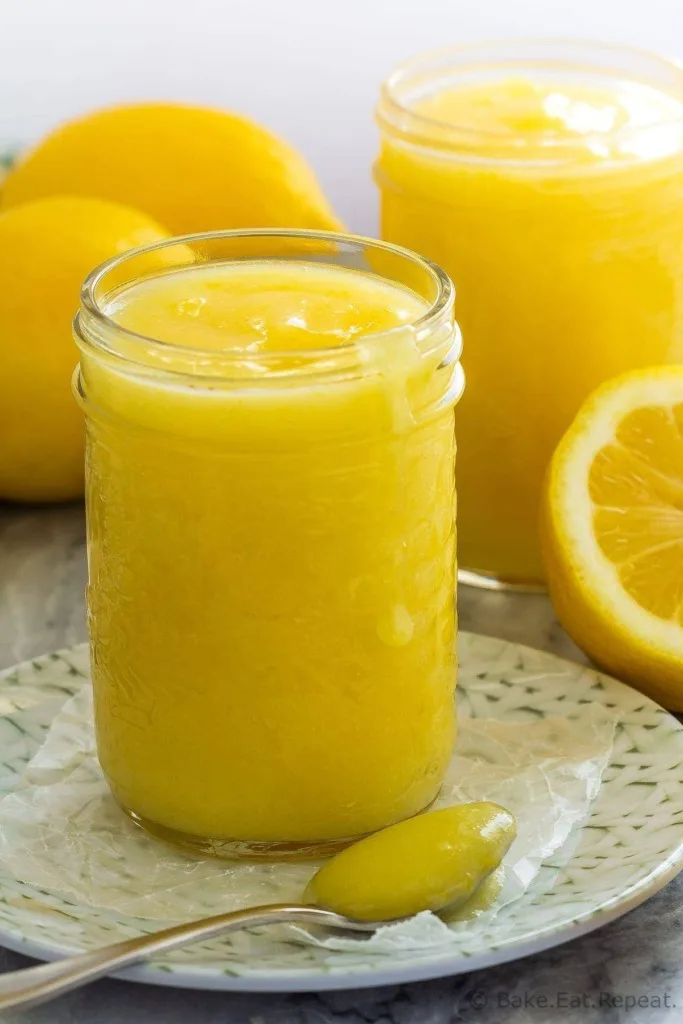 I have tried this lemon curd in a few dessert recipes already, so you'll be seeing those here over the next little while. I'm also anxious to try it out in crepes for breakfast some Sunday morning because I think that would be fantastic.
Also, if you like to mix your own fruit into yogurt – plain Greek yogurt with a spoonful of this lemon curd mixed in is maybe the best breakfast ever. Promise. If you're a yogurt fan you should make this homemade lemon curd just for that!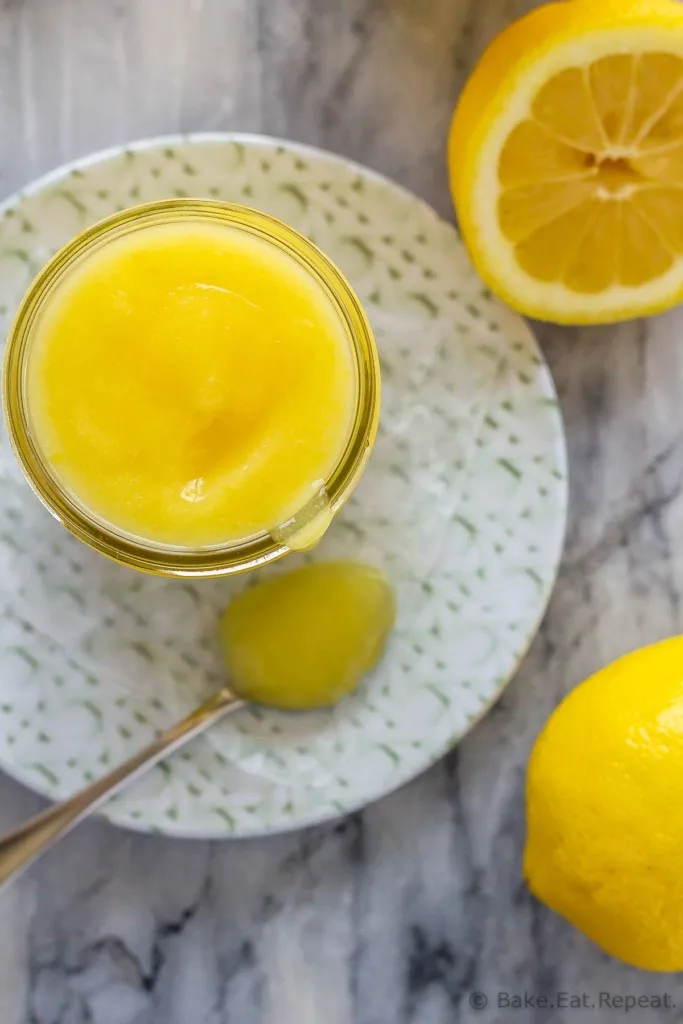 Tips for perfect Homemade Lemon Curd:
This post contains affiliate links, meaning that if you make a purchase through these links, I may receive a small commission. I am a participant in the Amazon Services LLC Associates Program, an affiliate advertising program designed to provide a means for us to earn fees by linking to Amazon.com and affiliated sites.