Tart, sweet, amazing lemon lime bars with a crisp shortbread crust – and easy to make, perfect dessert that everyone will love!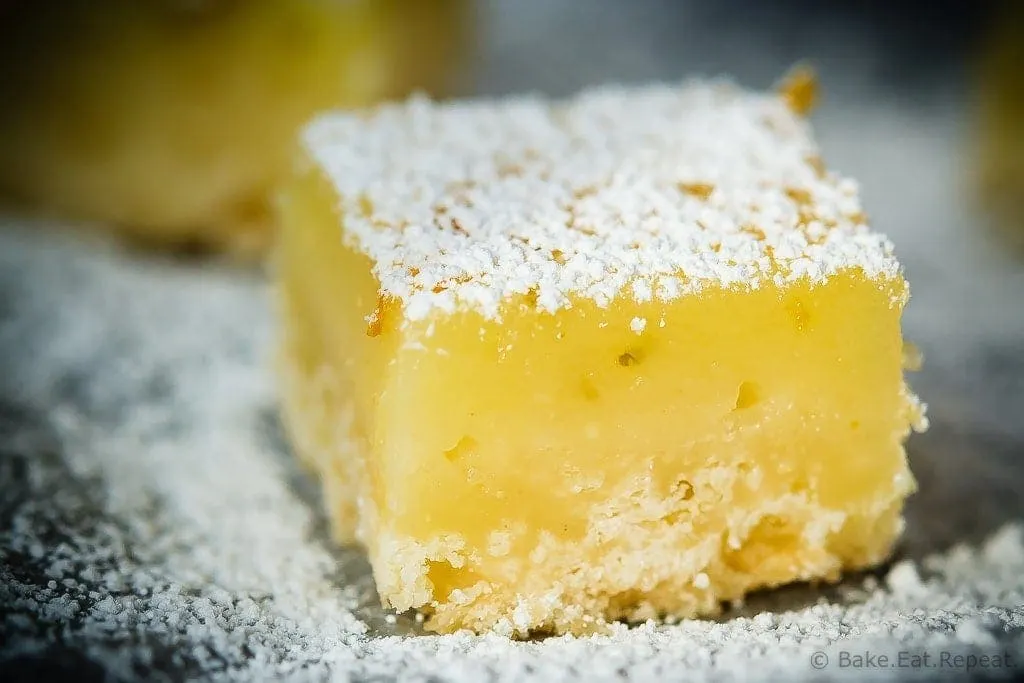 Lemon lime bars. The perfect treat. Especially in the spring when lemon needs to go into all the things. Clearly. Lemon coconut muffins, lemon raspberry sweet rolls, and now lemon lime bars. I did say that I can't get enough!
These tart, sweet bar cookies are one of my favourite treats, but I had actually never made them before. I always enjoy them when I have them at parties and potlucks and things, but had never made them myself. I will definitely be making them again! And adding lime. Lemon and lime are just amazing together. You could totally just use lemon if you want though and make a regular lemon bar. They would be fantastic either way.
And today, these lemon lime bars are in honour of three wonderful ladies that I have come to know through blogging. Some of my blogging friends and I are throwing a virtual baby shower for all three of them today to celebrate their new (and coming soon!) little bundles of joy! It's unfortunate we're all living in many different places and can't get together to throw a real life baby shower for these three ladies (and cuddle the cute babies while we're at it!), but since we can't, we're doing the next best thing.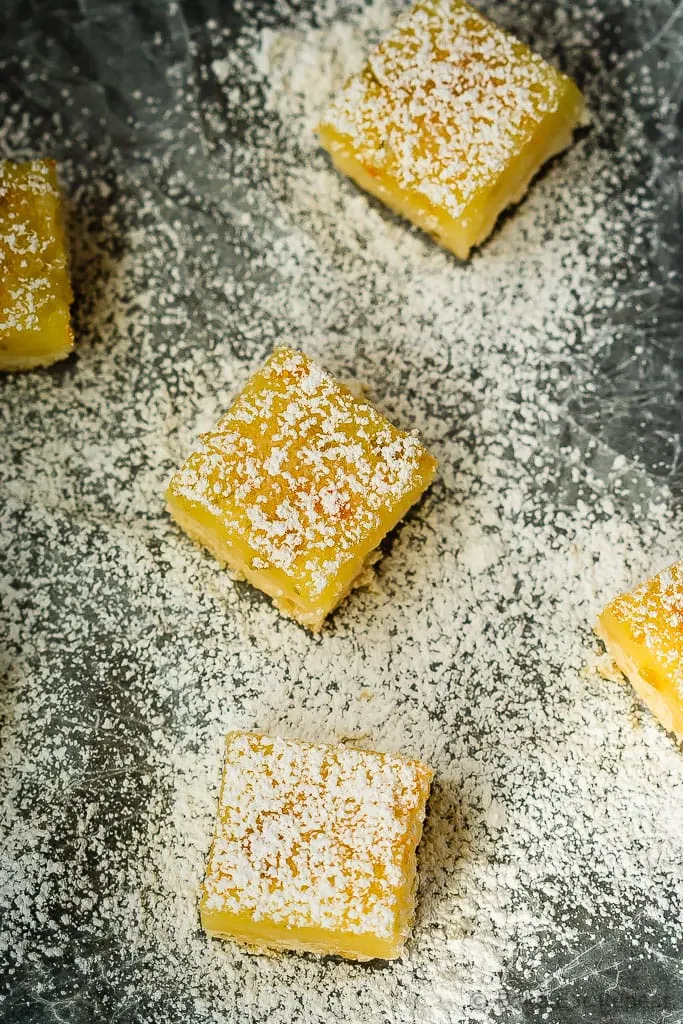 So congratulations to Natalie (Tastes Lovely), Jessica (Flying on Jess Fuel) and Isadora (She Likes Food)! I'm so happy for all three of you as you welcome your new little ones into your families!
So, since it's a baby shower, I made the bar cookie that I always think of when it comes to showers. I think maybe they've just been at most of the showers I've attended, so it seemed like the right choice. Cut them in bigger bars, or if it's a party and you have lots of food, little bites like I did here. Either way, they're delicious.
Make sure to check out all the other food for the party! And if you happen to be planning a real life baby shower – we've got you covered. Lots of links below the recipe for both sweet and savoury little bites!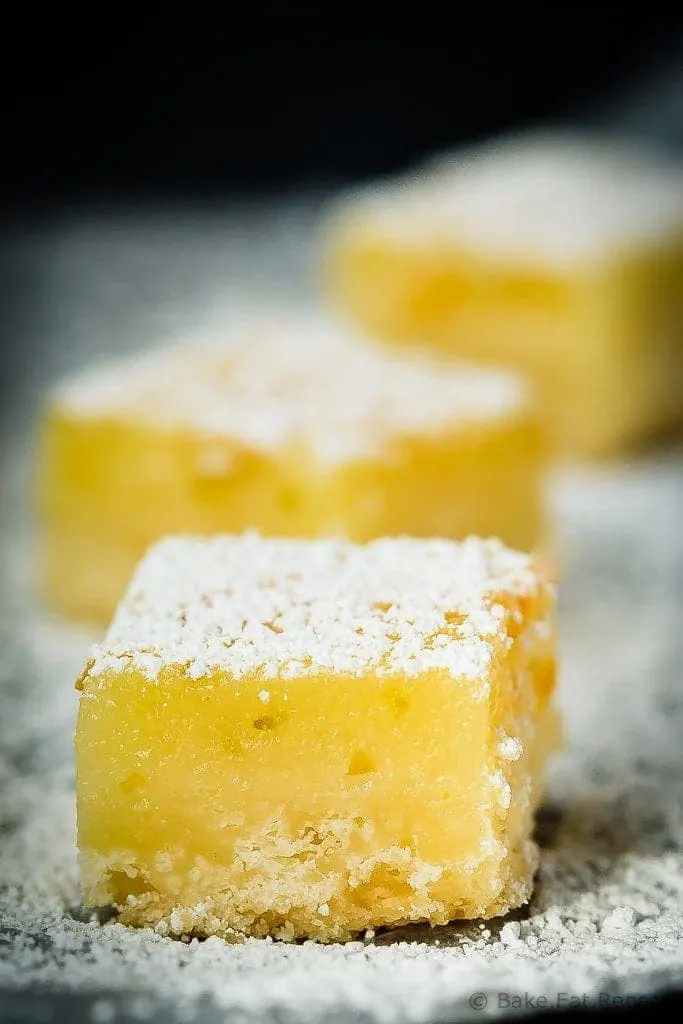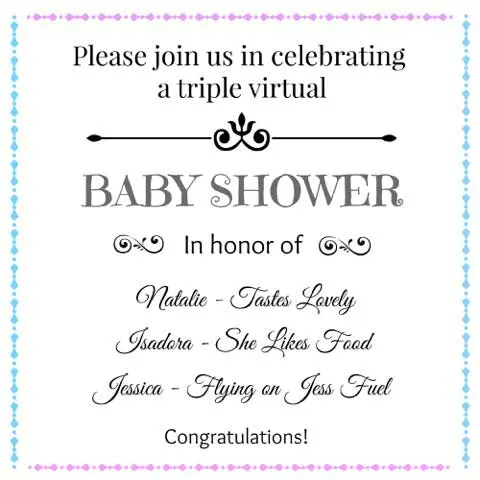 Caprese Cups – Pumpkin 'N Spice
Almost No Bake Pineapple Squares – The Recipe Rebel
Key Lime Cheesecake Bars with Coconut Macadamia Crust – Flavor the Moments
Lemon Macarons – Life Made Sweeter
Chocolate and Salted Caramel Swirled Meringues – Floating Kitchen
Prosciutto-Wrapped Avocado Crostini with Balsamic Glaze – My Sequined Life
Mediterranean Stuffed Mini Peppers – Kristine's Kitchen
Mini Chocolate Bundt Cakes – My Kitchen Craze
Pepper Jack and Bacon Stuffed Cherry Tomatoes – A Latte Food
No Bake Baileys Smores Mousse Cups – With Salt and Wit
Strawberry Shortcake Bread – Maebells
Banana Cream Pie Dessert Nachos – Whole and Heavenly Oven
Lemon Cream Pie Bites – Bakerita
Balsamic Strawberry Wonton Bites – Sweet Peas & Saffron
This post contains affiliate links.