We have been enjoying this BBQ chicken chopped salad for years! It's a tasty, easy, main course salad for those hot summer evenings.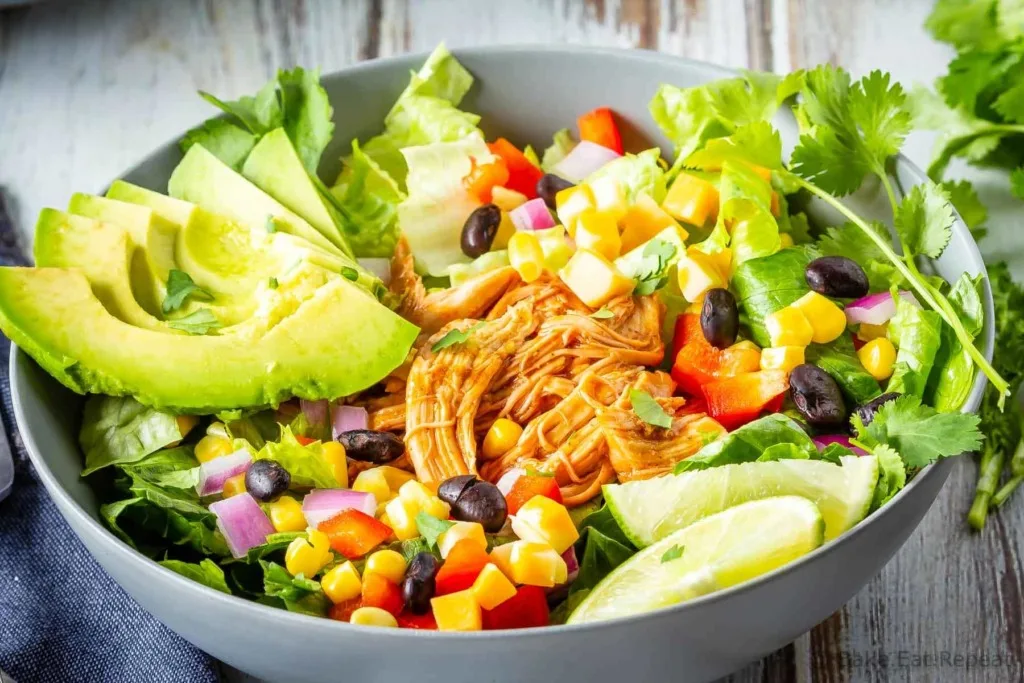 I love a good main course salad for dinner. Not even just in the summer. Salad is an acceptable meal in my mind no matter what time of year it is.
My family doesn't necessarily agree, but they do all get on board with this kind of salad. It has BBQ chicken, creamy cilantro lime dressing, and lots of ingredients to pick and choose from when making up your salad.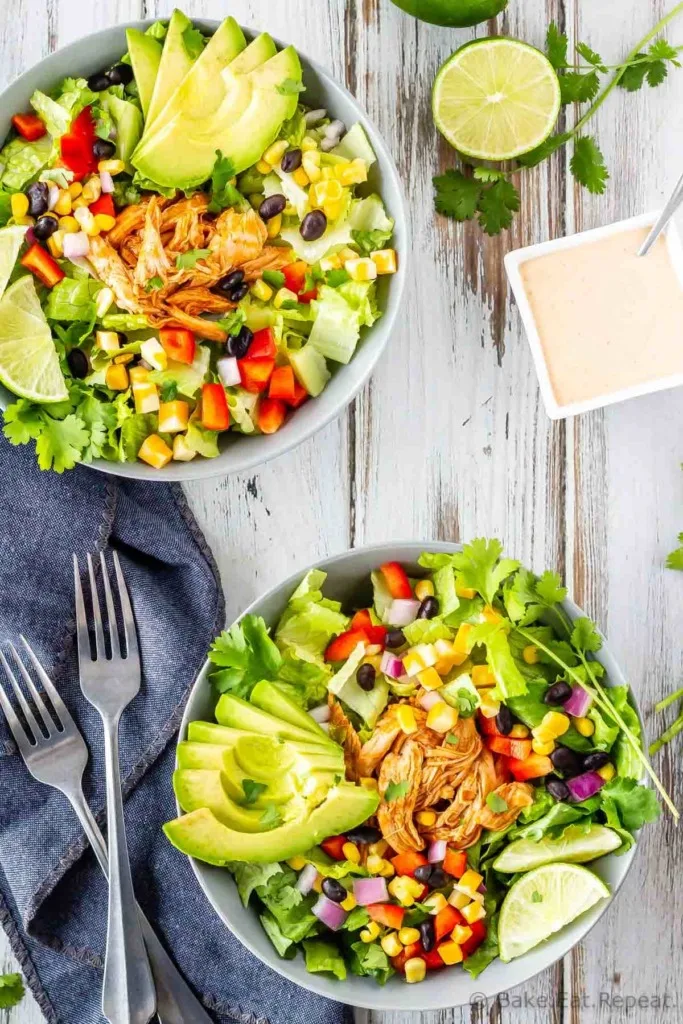 What goes well with shredded BBQ chicken?
We love having lots of toppings with this shredded BBQ chicken. The more toppings the better, but go with whatever your family loves.
We like this chicken with romaine lettuce, avocado, black beans, corn, red peppers, red onion, cheese, cilantro, lime wedges, and a creamy cilantro lime dressing.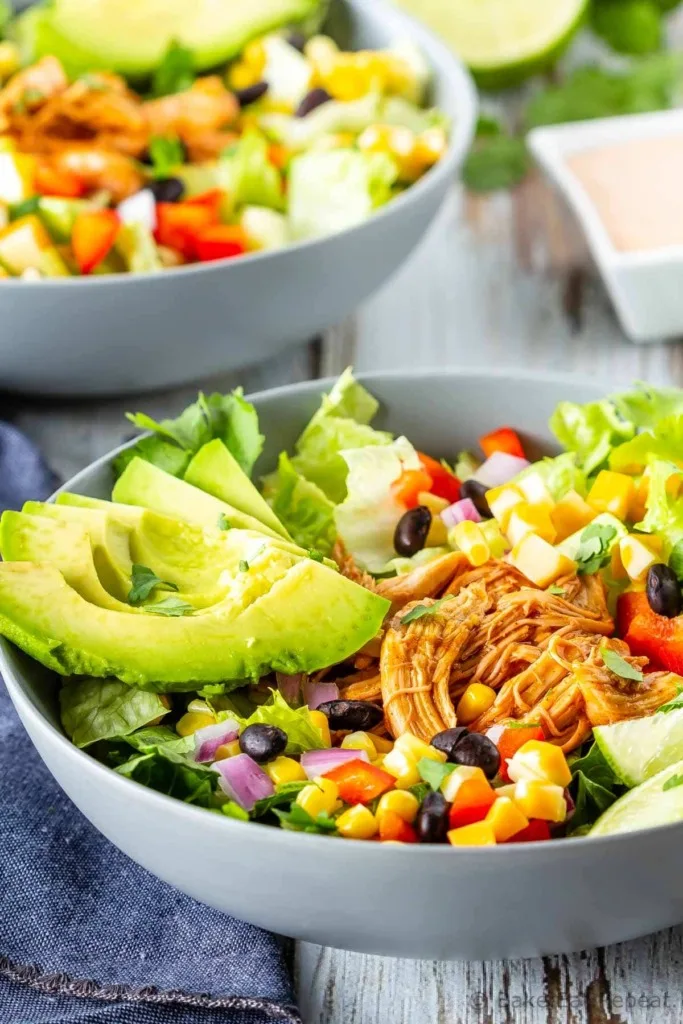 I always serve salads for dinner as a "make your own" affair. All of the possible ingredients go on the table in their own bowls and everyone chooses what they want for their meal.
I, of course, like all of the things in my BBQ chicken chopped salad. The more ingredients the better as far as I'm concerned when it comes to main course salads!
And, of course, I always add extra cilantro. Whereas most of my family leaves it out completely. Because they're crazy.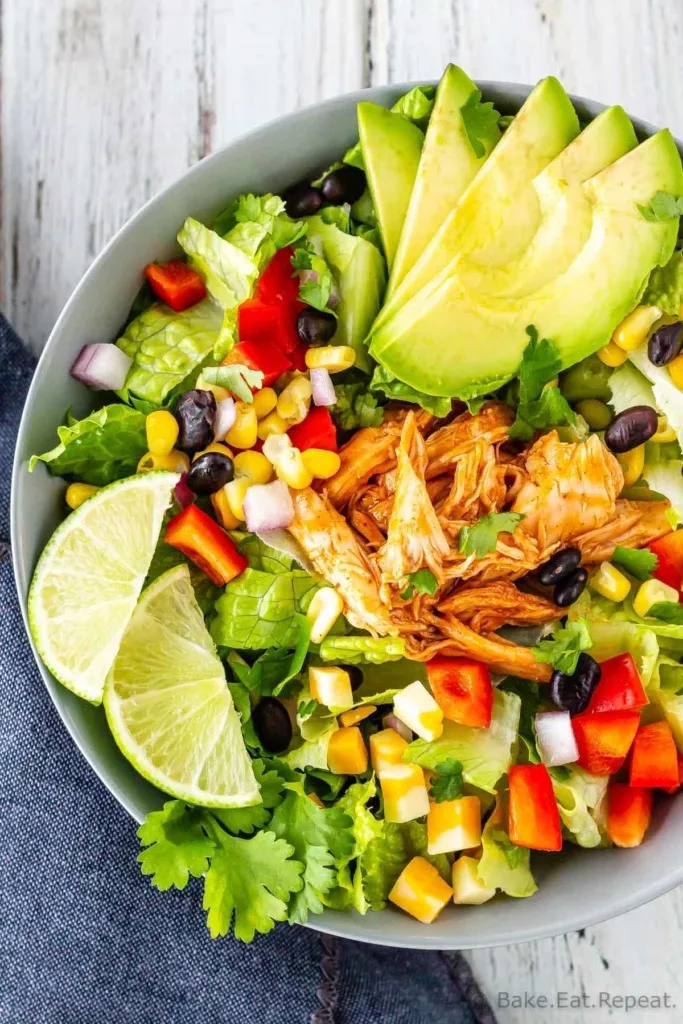 How to make BBQ Chicken Chopped Salad:
This main course BBQ chicken chopped salad is very easy to make. All that's required is chopping up the veggies and mixing up the salad dressing. Everything can be prepped ahead of time if you like and assembled at the table.
If you don't like cilantro, you can leave it out. The dressing will still be delicious without it.
If you don't have any cooked chicken on hand, you can make it easily the day you're serving this salad. I like to make either Instant Pot Shredded Chicken or Slow Cooker Shredded Chicken whenever I need cooked chicken for a recipes. If you are starting from frozen go with the Instant Pot version.
The dressing recipe makes quite a lot of dressing and you likely won't use it all. The leftovers will keep in the refrigerator for a week or two (go with the date on the milk that you used). It's great on salad of any kind. I like to use the leftovers for lunch time salads consisting of whatever veggies and meat I have on hand and it's always great.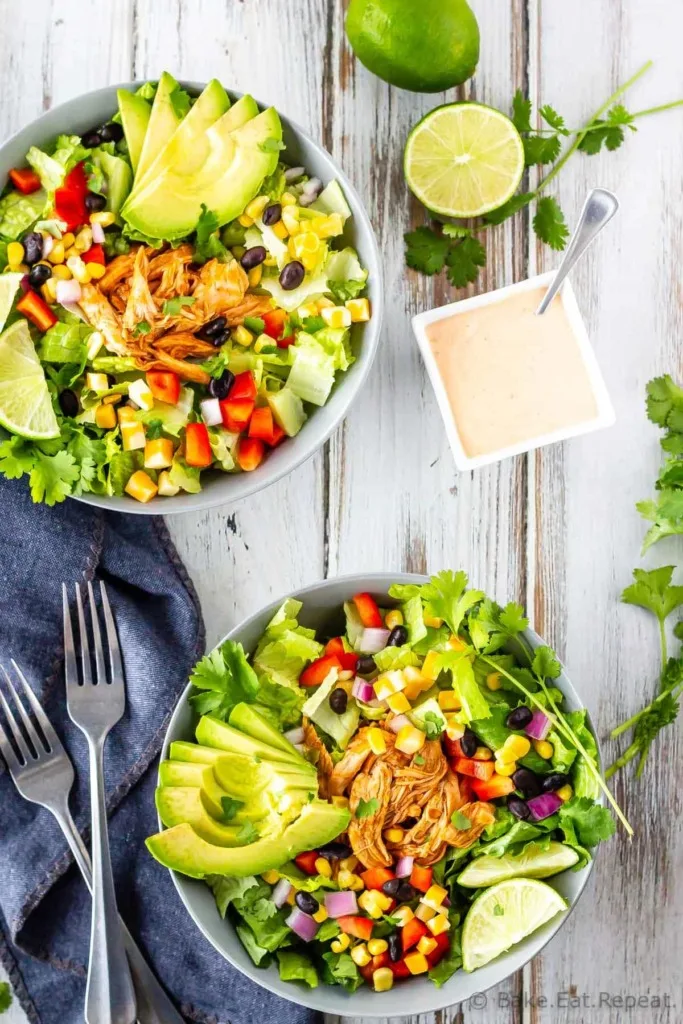 Here are some more great salad recipes for you: