The best thin crust pizza dough. Cold rise, thin crust, crispy, perfect pizza. You will never need another pizza dough recipe.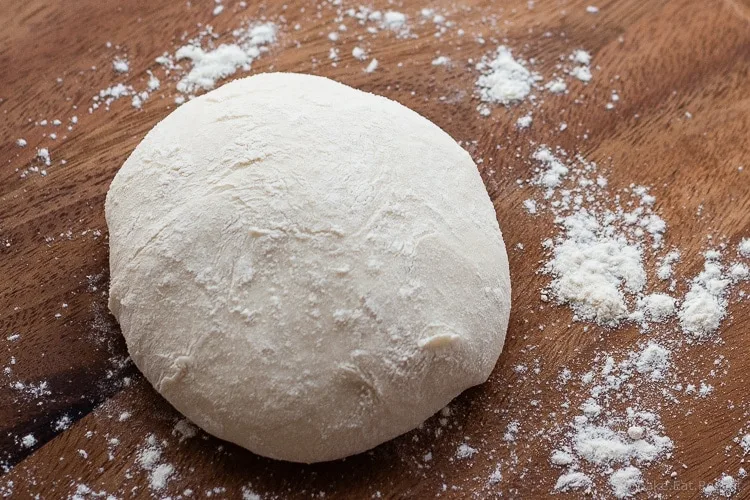 Ah, pizza. One of the best foods ever invented. Am I right? Of course I am. Everyone loves pizza.
Because it's amazing.
I have been on the hunt for the perfect pizza dough recipe for years. YEARS. I have tried so many recipes, and none of them have quite measured up.
Many years ago (I feel really old when I count how many so I'm not even going to bother) I spent about 6 months living in Germany and attending a Bible college there. There were a few things that I remember eating there for the first time and loving – donairs, apple pastries and chocolate croissants among them. But the other thing that was just fantastic was the pizza. It was in the south of Germany so close enough to Italy to get the real thing maybe? I don't know. What I do know is that there was a little pizza place a couple blocks from the school where I had thin crust pizza for the first time.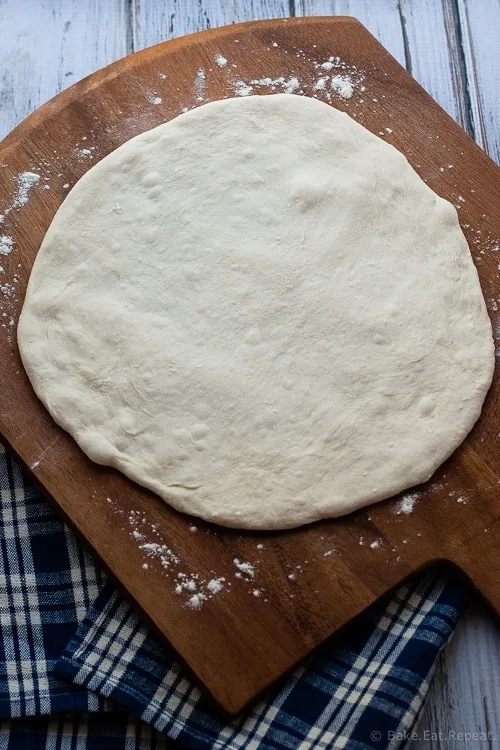 Before that, I'd only ever had the usual takeout pizza, and thin crust wasn't really a thing at the time at home (I told you it was a long time ago). The pizza in that little restaurant was the best pizza I had ever eaten. So of course I've been trying to recreate it (and/or find it somewhere) ever since.
This is it. Perfect thin crust pizza dough.
So good that I'm not even trying to adapt it in any way, shape or form. I found this recipe in one of my favourite cookbooks, The Bread Baker's Apprentice by Peter Reinhardt. And loved it. So I decided that there is no reason to make another version of it as this one is perfect. So it's lucky for me (and you!) that he is allowing me to share his recipe here, because otherwise you'd all be missing out. And we can't have that.
If you've been searching for the perfect thin crust pizza dough recipe too, look no further. This is it. It does take some planning ahead, as it needs to rise overnight in the fridge, but trust me, it's worth the time.
I also just found out that Peter Reinhardt has another cookbook all about pizza. Fairly certain I need that in my life soon!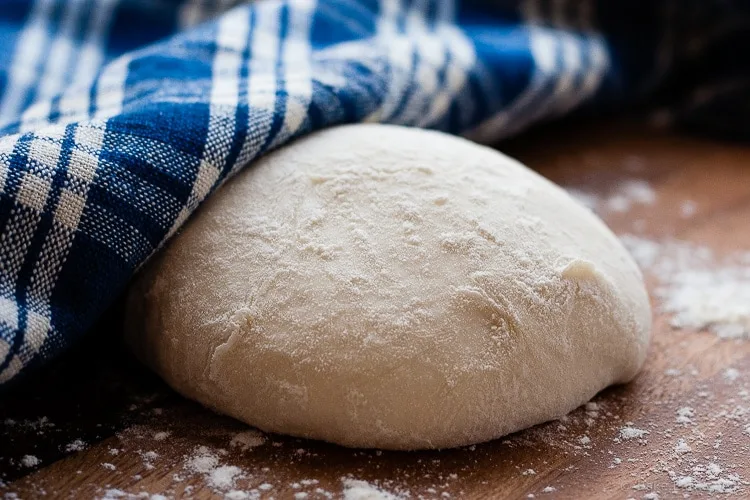 Tips for make perfect thin crust pizza dough:
This post contains affiliate links, meaning that if you make a purchase through these links, I receive a small commission.