Ah, chocolate mint. My favourite. So basically I love that it's completely appropriate to make all of the things minty at this time of year! Because what's mint without chocolate? Okay, it's good. I like mint all alone too. But chocolate makes everything better.
Especially mint. Mmmmm…I want to go make more of this popcorn. I made it yesterday. And it's all gone. That's how good it is. I pretty much had to hide some of it just so it lasted until today so I could take some pictures of it. I actually thought I might have to make another batch just to be able to get pictures for you. That's how fast it was disappearing. I had to ban everyone from touching the rest of it, and I wasn't entirely sure that they were going to listen!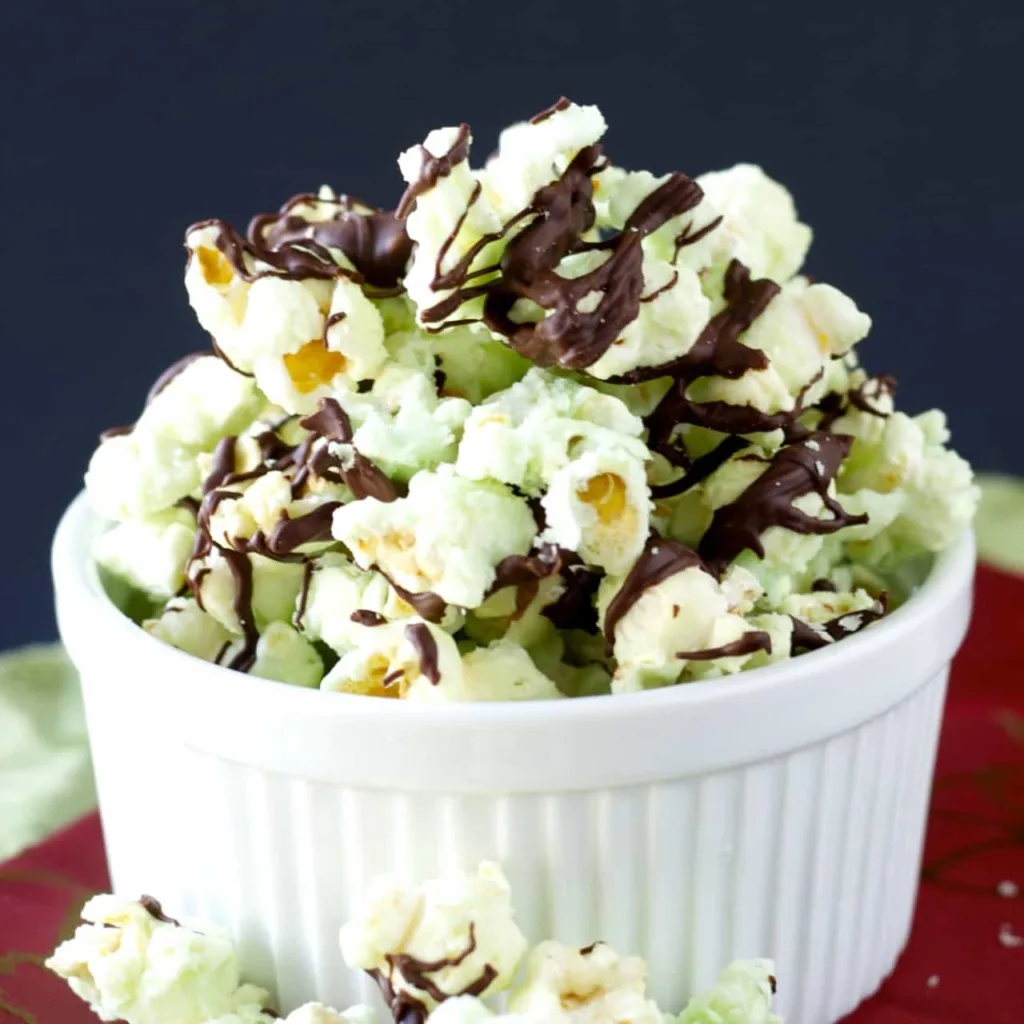 But luckily they did, because it was amazing and I needed to share it with you. It's also really sugary though and I honestly did not NEED to make more of this stuff. My diet would not have appreciated it.
Of course, it's not quite St. Patrick's Day yet, and it's all gone already. And it's so, so good…..maybe we'll have to make a little more after all. I mean, you need a green snack on the actual day right? Definitely. Forget the diet, chocolate mint popcorn is where it's at.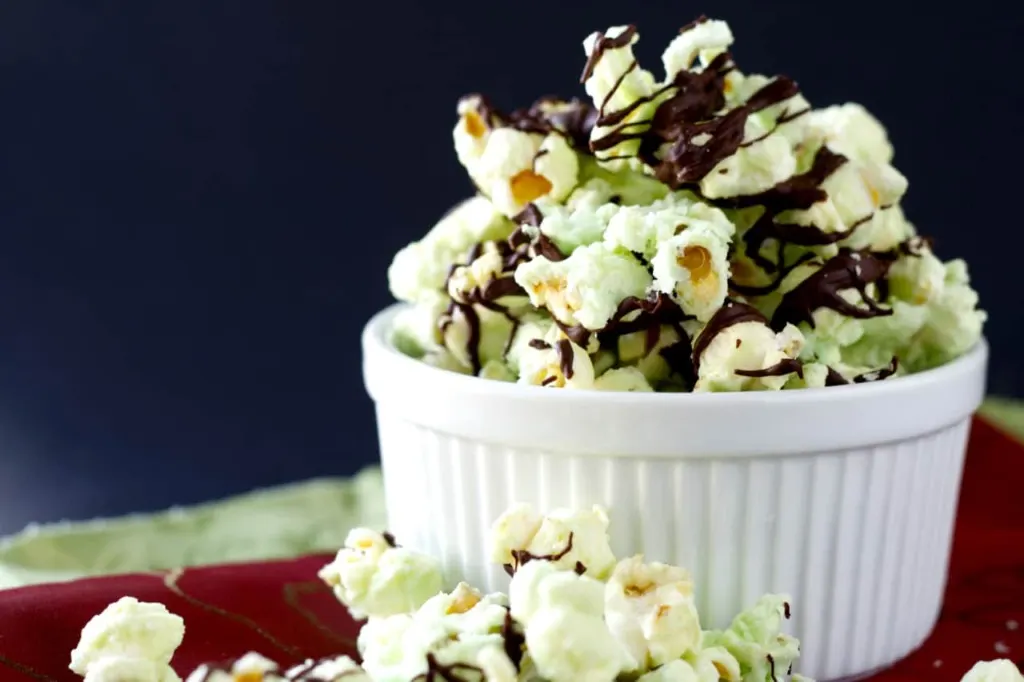 If you like chocolate and mint, you need to make this popcorn. It's incredible. My husband said it would have been better without the chocolate, but he's wrong. Nothing is better without chocolate. That's just a fact. But if you're crazy like him, feel free to leave it off. I suppose we can still be friends. Maybe.
Trust me. Make this chocolate mint popcorn. You will love it. And put chocolate on it, it's better that way!