These healthy double chocolate cherry muffins are fast and easy to make, taste great, and are healthy enough for breakfast!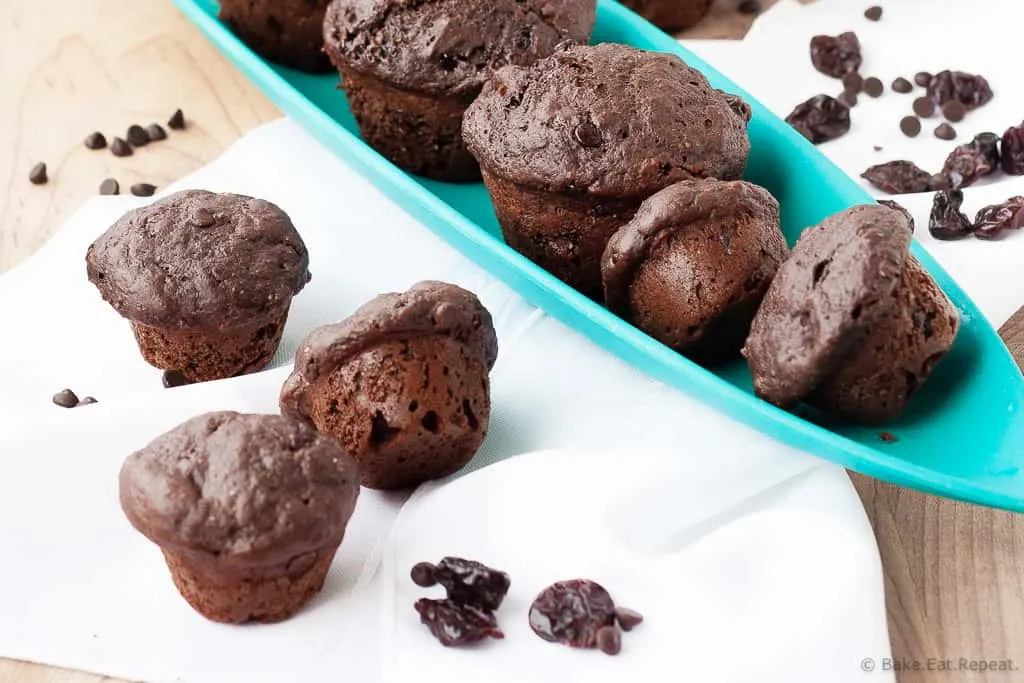 I have been dreaming of a healthy chocolate muffin for ages. Actually, to be exact, a healthy chocolate cherry muffin. The double chocolate part that was attained by adding a few mini chocolate chips wasn't a necessity, I admit. But more chocolate? It was really a no brainer. Obviously more chocolate is always better. Not healthier I suppose, but you can't have everything!
Except with these muffins. Because they really ARE healthy. And tasty. And chocolatey. So I'm happy.
Originally I was actually envisioning a healthy black forest cake style muffin, and I still really want to make that happen, but these aren't really it. I used dried cherries for the cherry part, instead of the pie filling type cherries that are more reminiscent of black forest cake. So, not black forest cake, although I am definitely still planning on making that a thing. But let's be honest, you add cherry pie filling to a muffin and it's no longer a healthy muffin, but more of a black forest cupcake. Dried cherries are just healthier.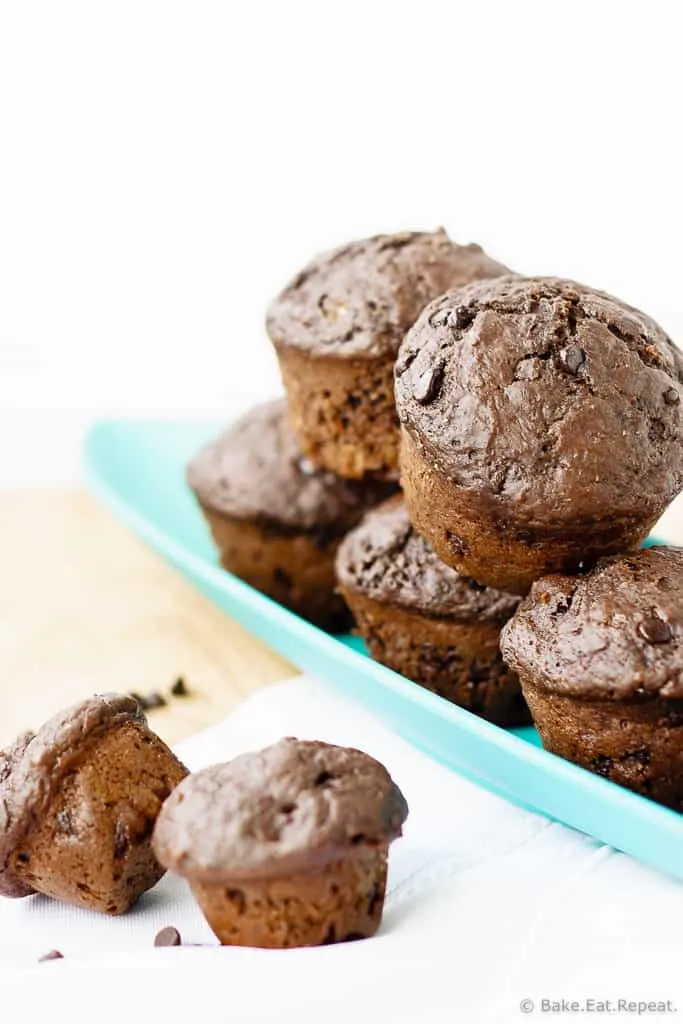 And easier. These chocolate cherry muffins come together and are in the oven in under 15 minutes. My oven was barely preheated by the time they were ready to go in. You can't beat that. It's one of the reasons I love making muffins so much. So fast and easy, and so many options. Plus you can make them as healthy or as decadent as you like. We all know I lean toward making them as healthy as possible, but I figure if I'm making muffins, I want to be able to eat them for breakfast. And snacks. And pretty much whenever I get the hankering for a muffin. And I want to do that guilt free!
These healthy double chocolate cherry muffins are the perfect grab and go breakfast, or a great snack to toss in your kids lunchbox. They're quite healthy, using whole wheat flour, only 1/4 cup of brown sugar and 1/4 cup of oil for the entire batch, and unsweetened cocoa powder provides the chocolatey taste. There IS a little more sugar in the mini chocolate chips and dried cherries, I admit, but there's only a quarter cup of each, just enough for a taste without overloading the muffins.
Chocolate for breakfast anyone?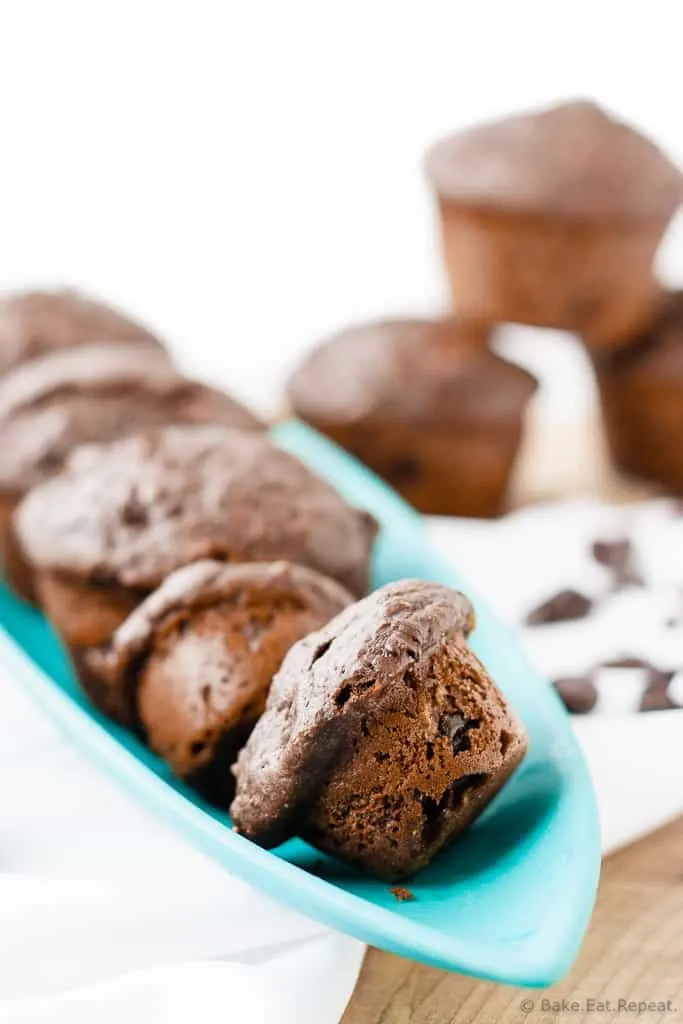 I've also shared this Healthy Double Chocolate Cherry Muffin Recipe over on Food Fanatic.