My entire house has been sick this last week. That just seems wrong. Who gets sick in the summer? And I swear this is the worst cold any of us has had in ages too. So annoying. Huddling under a blanket on the couch in the middle of summer is such a waste.
Oh well, it'll pass and then it's back to spray decks and playgrounds and all that fun summer stuff. That'll be way better. Now to get healthy so we can move on to all that good stuff! So on that note, I'm keeping this short today so that I can work up the energy to find some supper for my family!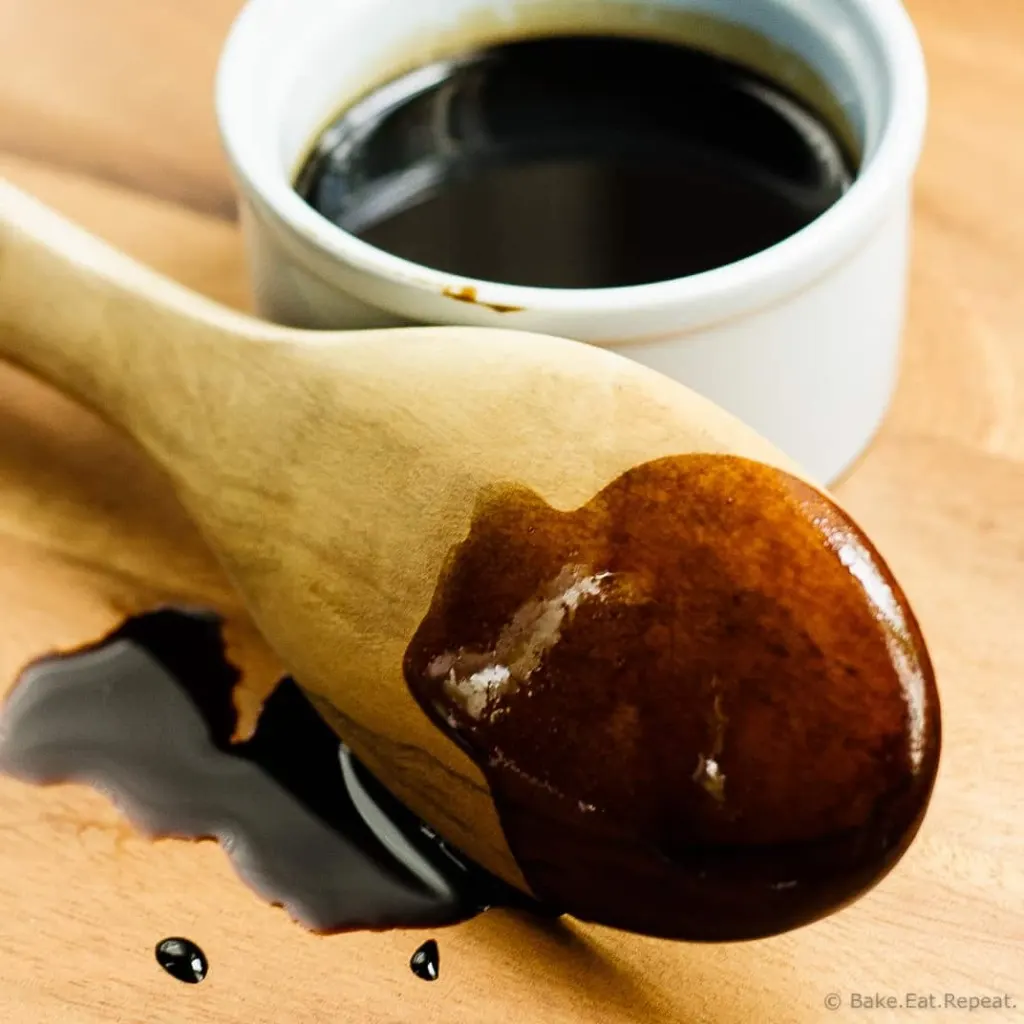 Have you ever made balsamic glaze? I am pretty sure that it is my new favourite thing ever. I have been putting it on everything since discovering how easy it is to make. Basically if you have some balsamic vinegar, a pot and a whisk you can make your own balsamic glaze. And 20 minutes. You do need to keep an eye on it as it reduces to avoid burnt balsamic vinegar, but besides that it's pretty much the most straightforward process ever. Cook some vinegar until it's reduced. Done.
And then you have some amazing balsamic glaze to put on anything and everything. I've been using it as a salad dressing without even adding any oil to it and it's amazing.
You should probably make some of this – and then you'll have it all ready to go for the recipe I'm sharing on Friday!