18 Easy Slow Cooker Meals – A great list of slow cooker recipes to make meal time just a little bit easier.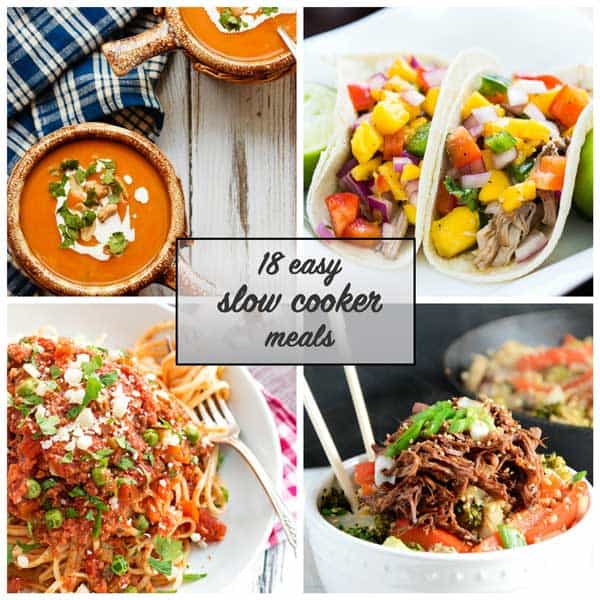 This week (month, really) has been a little crazy. We are in the process of moving this week, which we all know is wonderful in the end, but a real big pain when you're in the thick of it. It's unbelievable to me how much stuff you can collect over the course of 15 years. We have been getting rid of things like crazy to make the packing and storing of things a bit easier.
Unfortunately, my children seem to be packrats and I've had to go through their rooms without them so that random bits of things can be thrown in the garbage rather than held onto as if they're priceless family heirlooms. Kinder surprise toys are treasures. Bouncy balls are the most important things in the world. Every craft ever crafted must be kept for all eternity. Ugh.
At any rate, this week is insane, so I'm looking for easy meals that I can throw into the slow cooker. And since everyone has those busy days (weeks, months?), I've compiled a great list of slow cooker meals for you.
I will definitely be trying most (all?) of these in the near future, if I haven't already, and I hope you can find something that looks good to you too! Slow cookers are a great way to make that crazy supper rush a little less insane. I need that.
Hope you find something you love! Please be sure to click through to the original source to pin.
1. Slow Cooker Thai Pumpkin Soup from Bake. Eat. Repeat.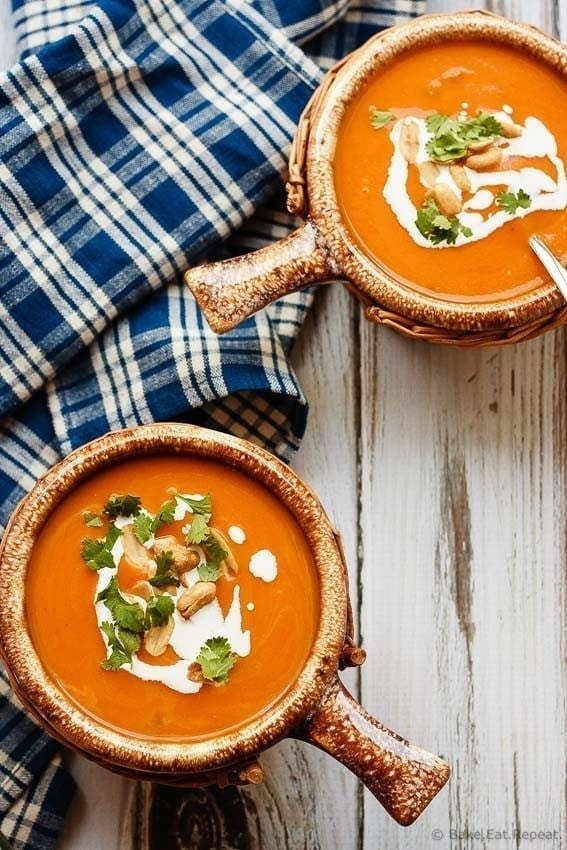 2. Beer Braised Slow Cooker Pulled Pork with Honey Pineapple Barbecue Sauce from Flavor the Moments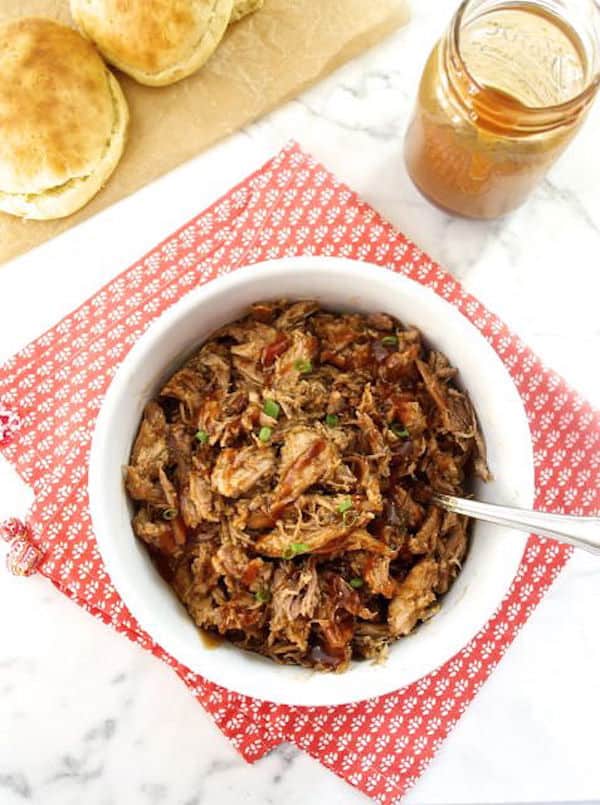 3. Slow Cooker Tuscan Chicken Stew from Sweet Peas and Saffron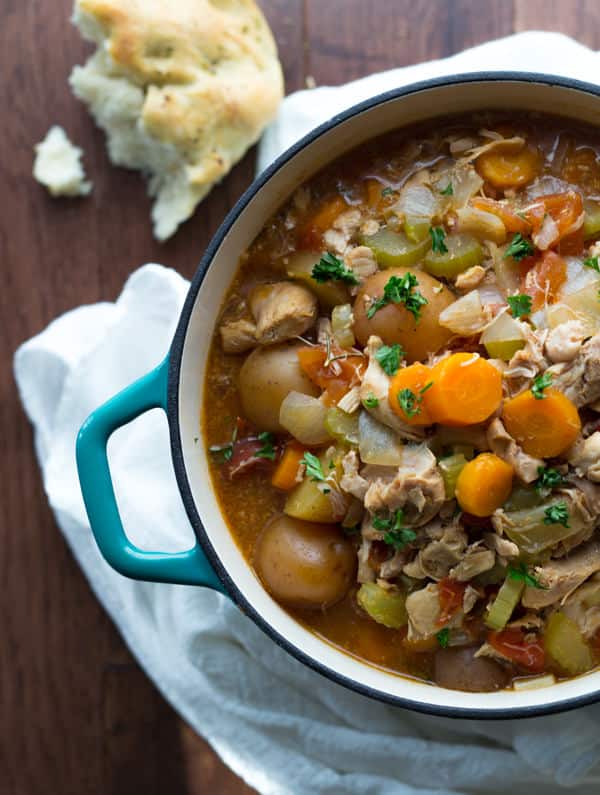 4. Slow Cooker Zuppa Toscana from The Recipe Rebel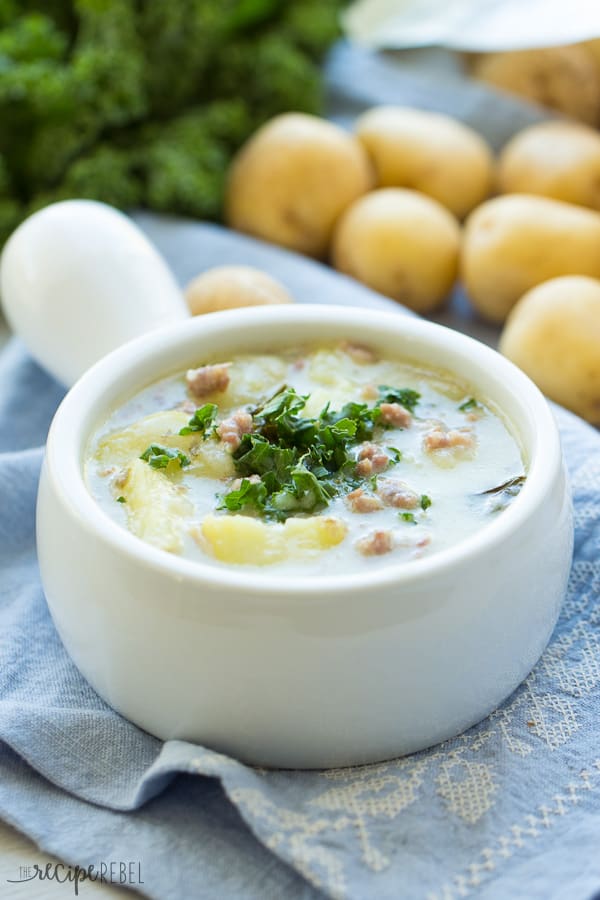 5. Easy Slow Cooker Lasagna from Kristine's Kitchen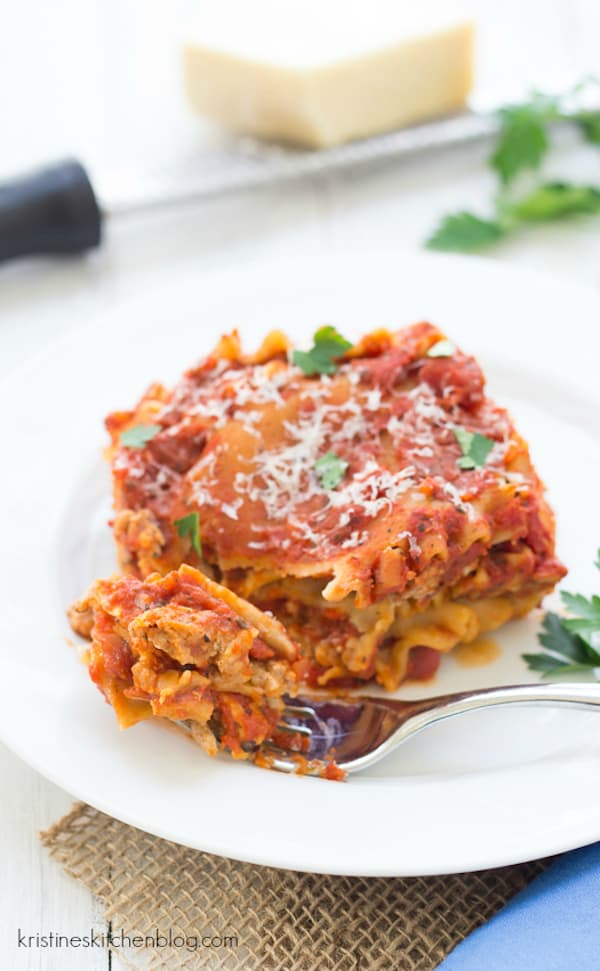 6. Crockpot Salsa Verde Honey Lime Chicken Tacos from A Latte Food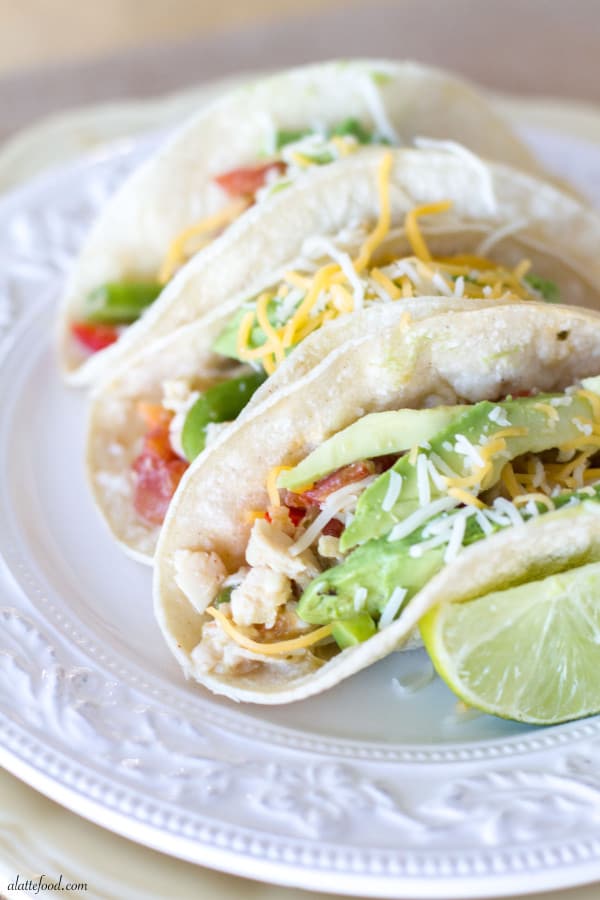 7. Creamy Crockpot Chicken Corn Chowder from Bake. Eat. Repeat.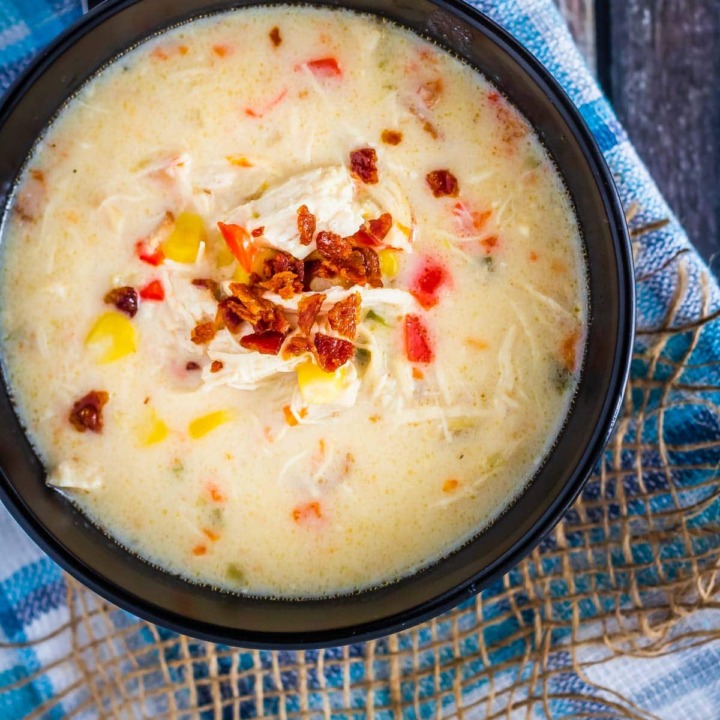 8. Slow Cooker Thai Peanut Chicken from Life Made Sweeter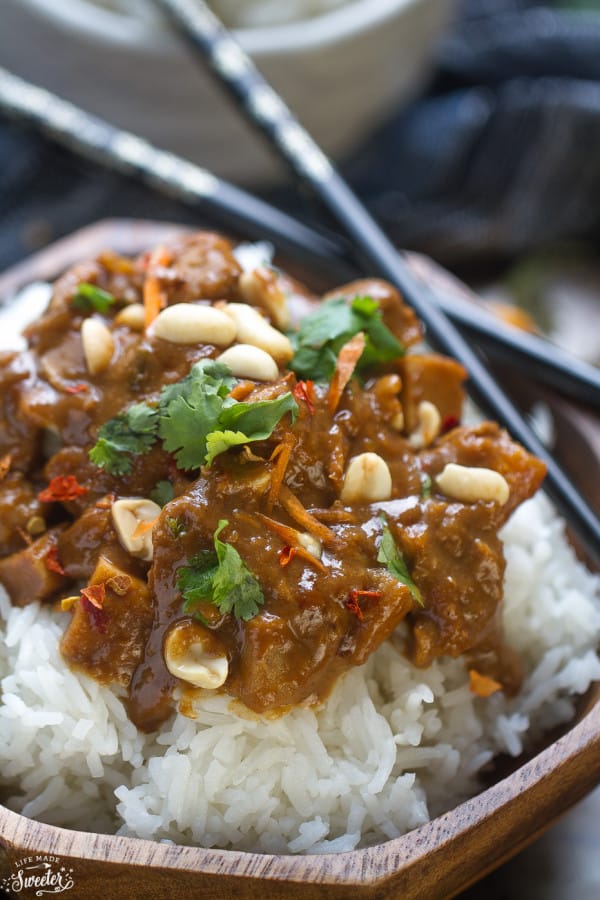 9. Slow Cooker Hearty No-Bean Chili from Pumpkin 'n Spice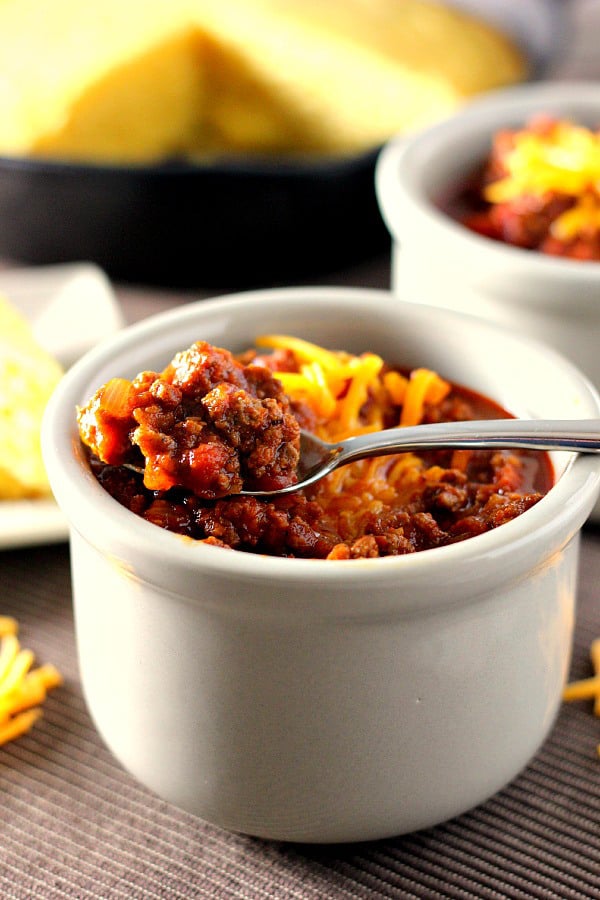 10. Slow Cooker Sweet and Tangy Asian Pulled Pork Tacos from Mariah's Pleasing Plates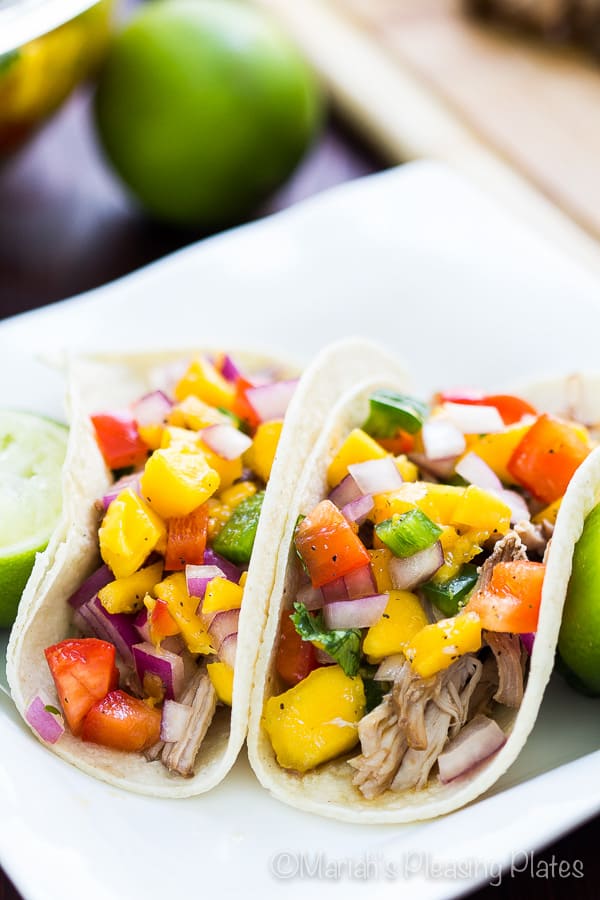 11. Slow Cooker Buffalo Chicken from My Sequined Life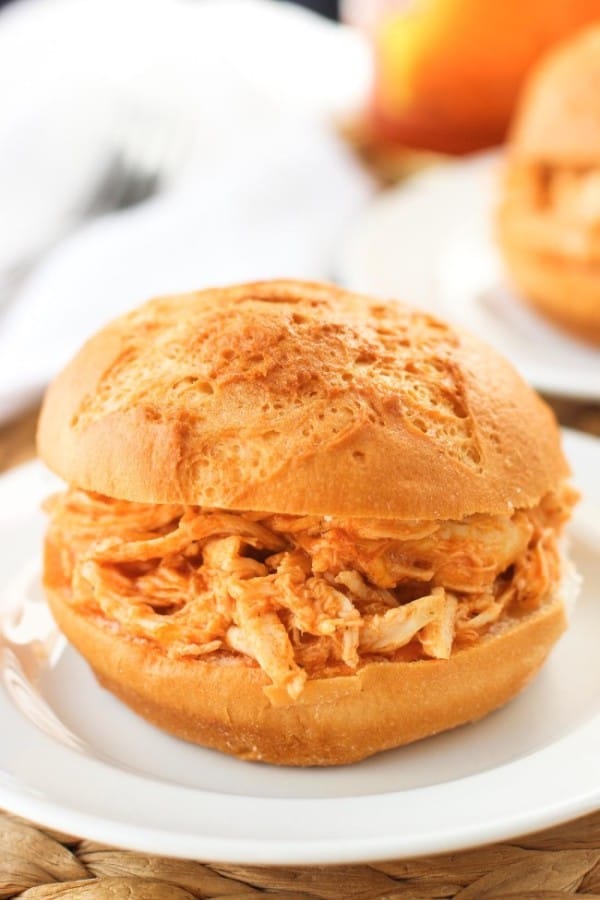 12. Slow Cooker Italian Sausage Pasta Sauce from Savory Nothings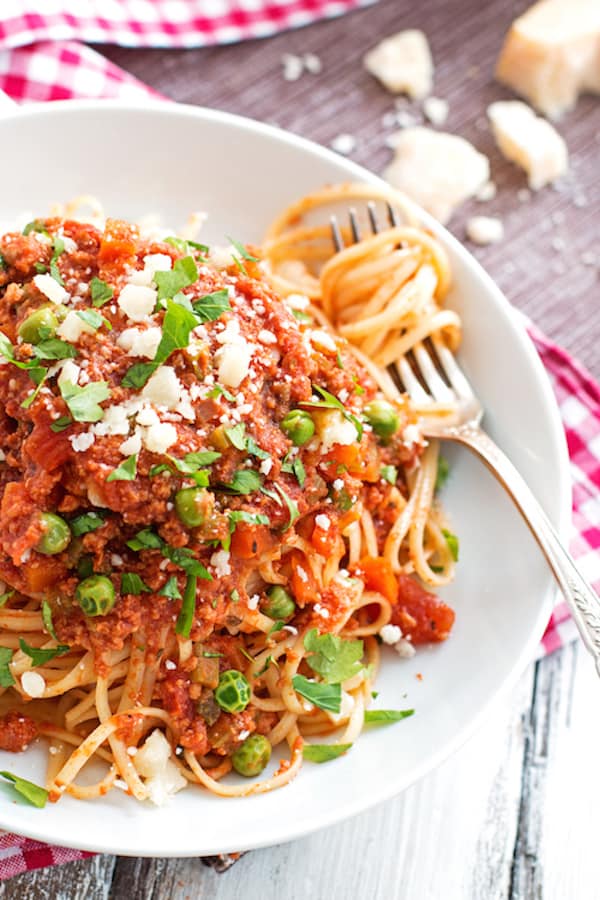 13. Slow Cooker Chicken Taco Soup from Bake. Eat. Repeat.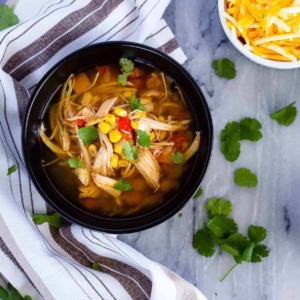 14. Slow Cooker Pot Roast with Tomato Based Gravy from Cooking and Beer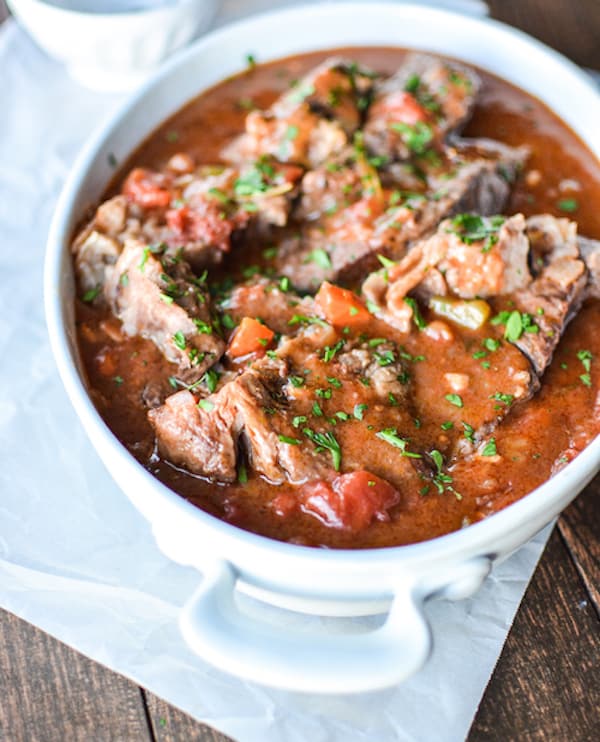 15. Slow Cooker Irish Guiness Beef Stew from Tastes Lovely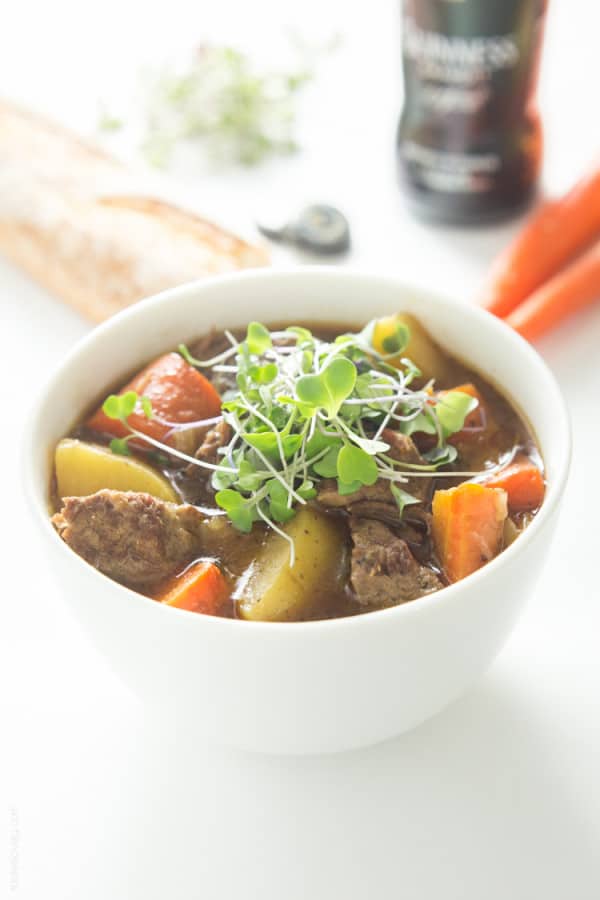 16. Slow Cooker Italian Beef Bolognese Fettuccine from Whole and Heavenly Oven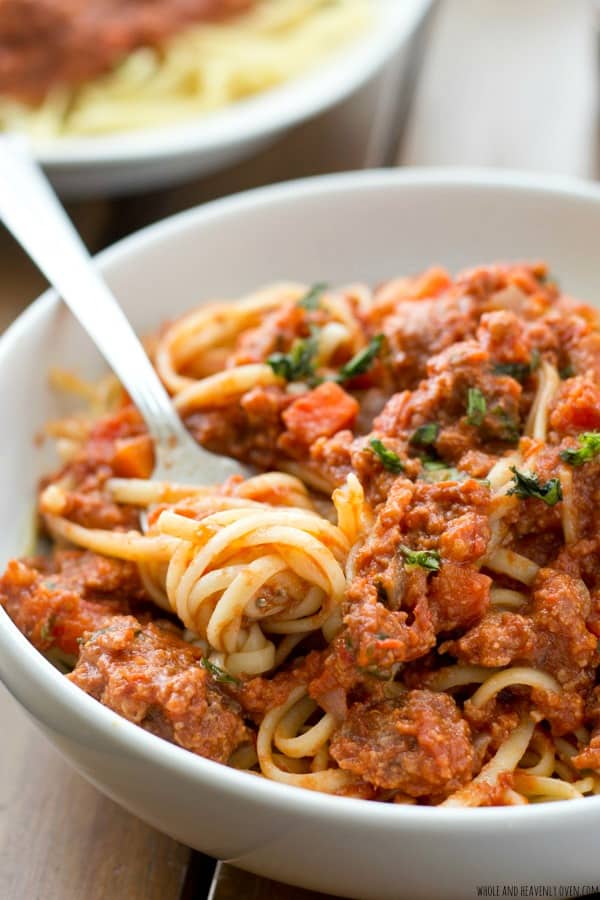 17. Crockpot French Onion Soup from Cookie Monster Cooking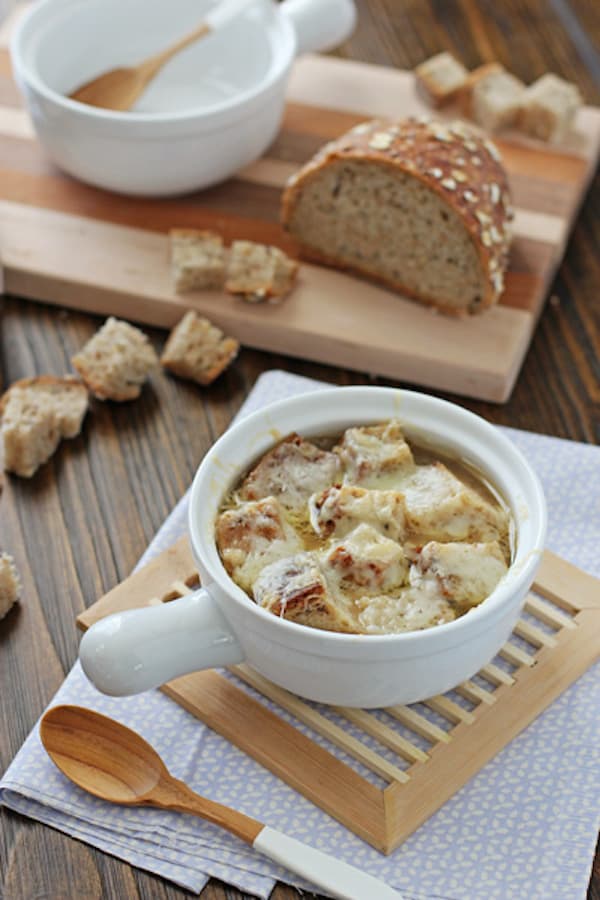 18. Honey Soy Asian Beef with Cauliflower Fried Rice from With Salt and Wit