Chocolate and orange.  Is there a better combination?  Well, besides banana and chocolate.  Or peanut butter and chocolate.  The point is, there's chocolate involved.  So it's an awesome combination.  And chocolate and orange IS one of the best.  There's obviously just too many amazing combinations when chocolate is involved!
In this case chocolate and orange are combined in an amazing soft and fluffy sweet roll twist.  These rolls are easy to make.  If you haven't worked with yeast much, don't be intimidated.  It's not difficult.  In fact, it's kind of amazing watching the magic happen when working with yeast doughs.  I love it.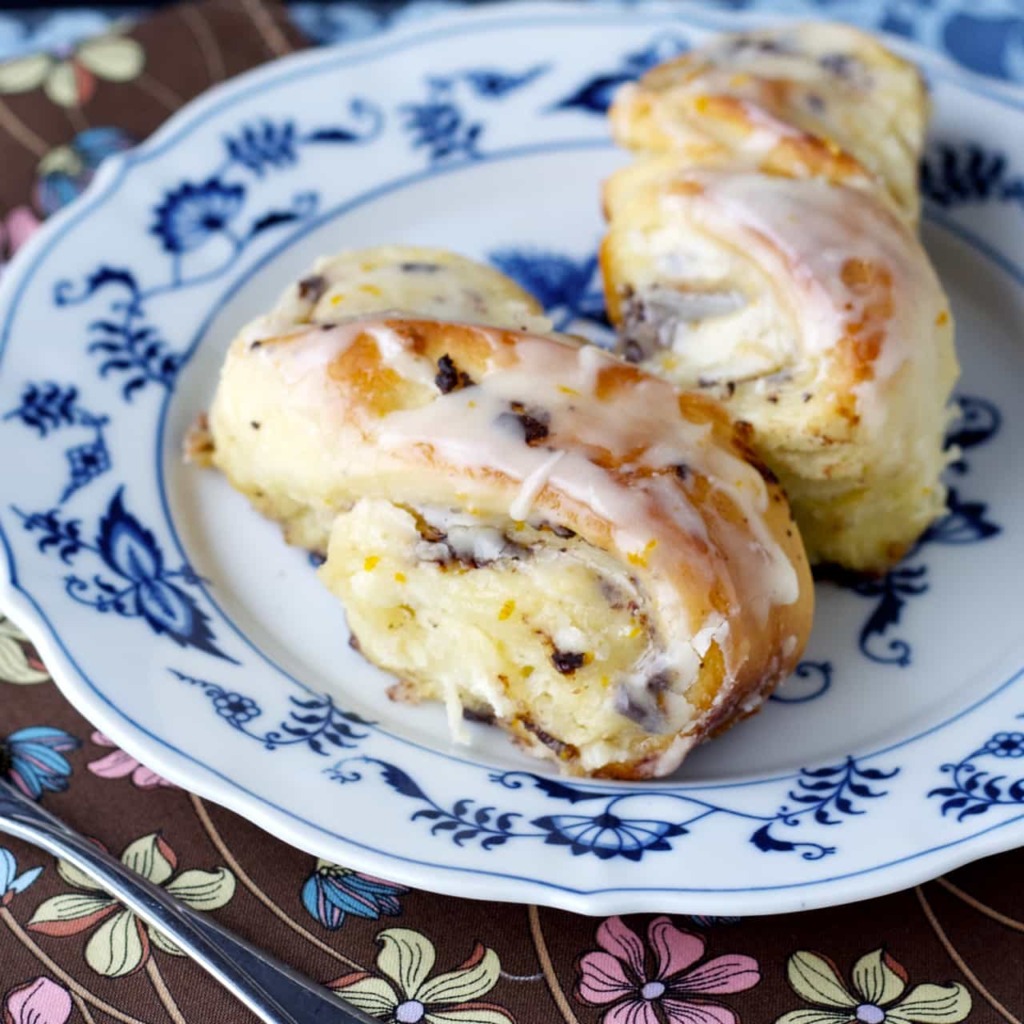 It really is almost magical.  Yes, I am a bit of a nerd.  I'll admit it.  But seriously, how fun is it, watching bread dough rise?  It's totally cool.  Or maybe just biology geeks like me enjoy that?  Let me know if everyone enjoys these things, I'm kind of curious.  Maybe it is something to do with my background in biology, but I really love working with yeast.
And a lovely little side benefit of that is sweet rolls like these!  I started with my favourite cinnamon roll dough for these chocolate orange sweet rolls.  I have tried a lot of different cinnamon roll recipes in my day, and this one is hands down the best.  I'm pretty sure I won't be trying another one.  Ever.  And that's saying something since I don't make too many recipes over and over again.  I enjoy trying new things too much.  But my hunt for the perfect sweet roll dough is over.  This is it.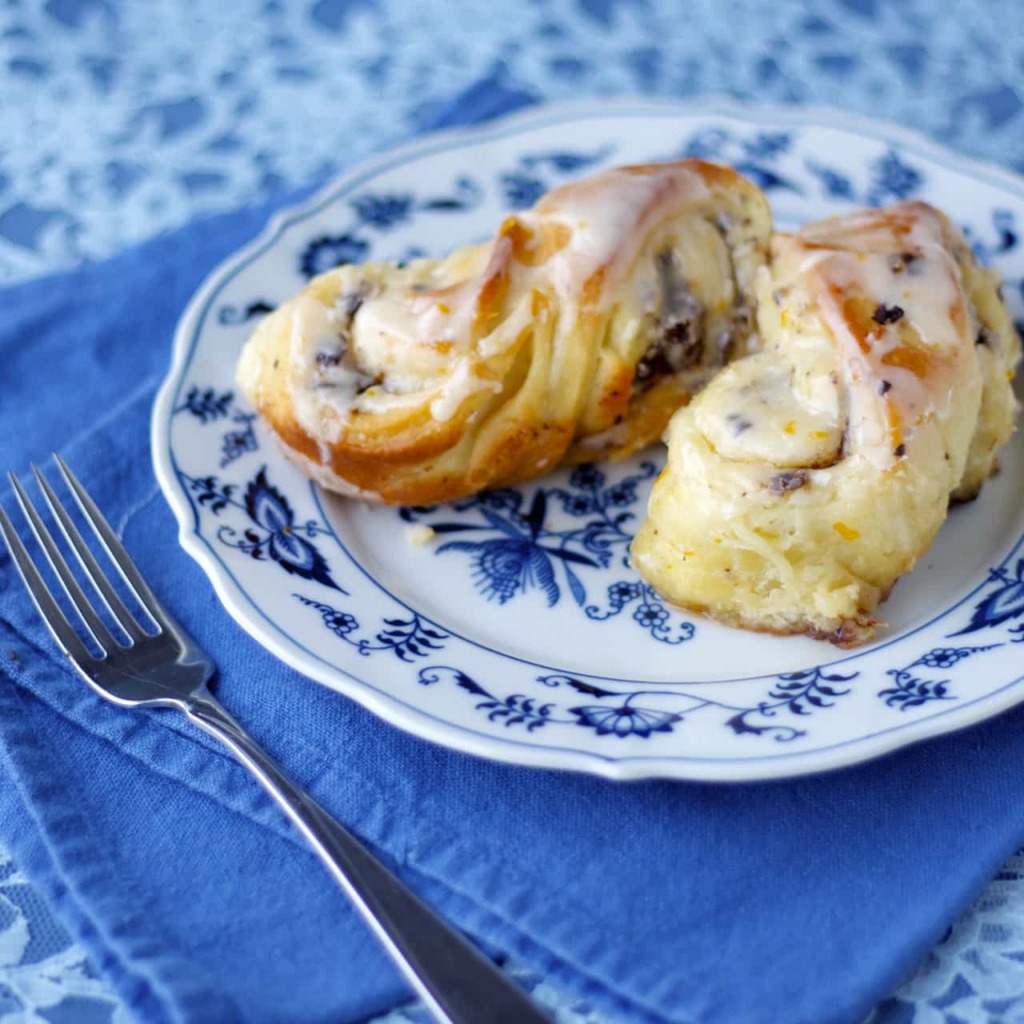 It makes amazing cinnamon rolls, and absolutely decadent chocolate orange sweet rolls.  With a divine orange glaze drizzled on top.  These were soft and fluffy and chocolatey, everything you want in a special sweet roll.  You can even make them ahead of time and refrigerate for up to 2 days, until the morning you want to make them.  Then pull them out, let them warm up for a half hour or so, and bake.  Hot, amazing sweet rolls for breakfast.
Make these for a special occasion.  Or just a special Saturday.  It's fine.  You deserve a treat.  And these are definitely worth it.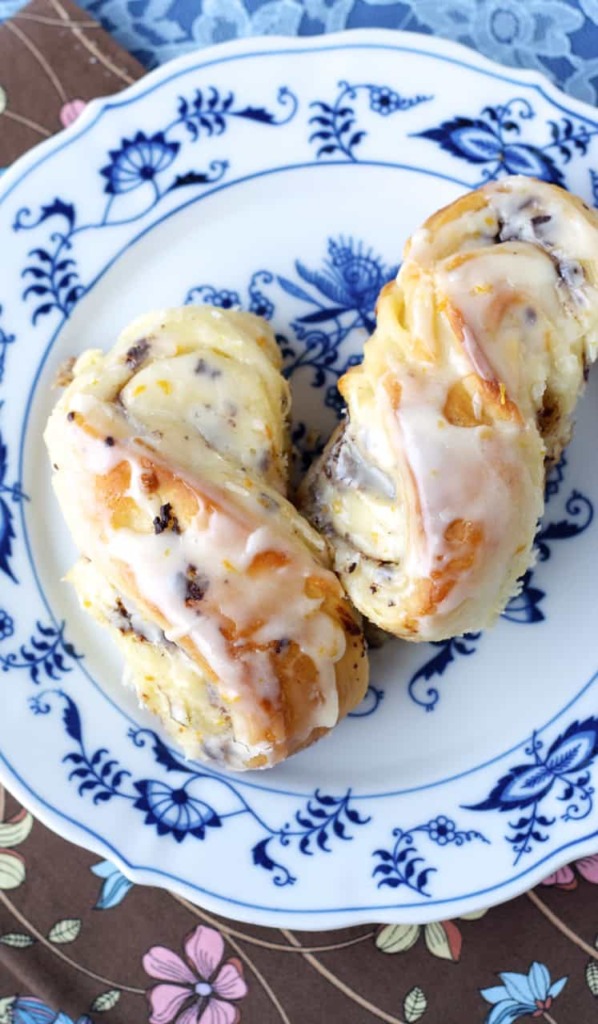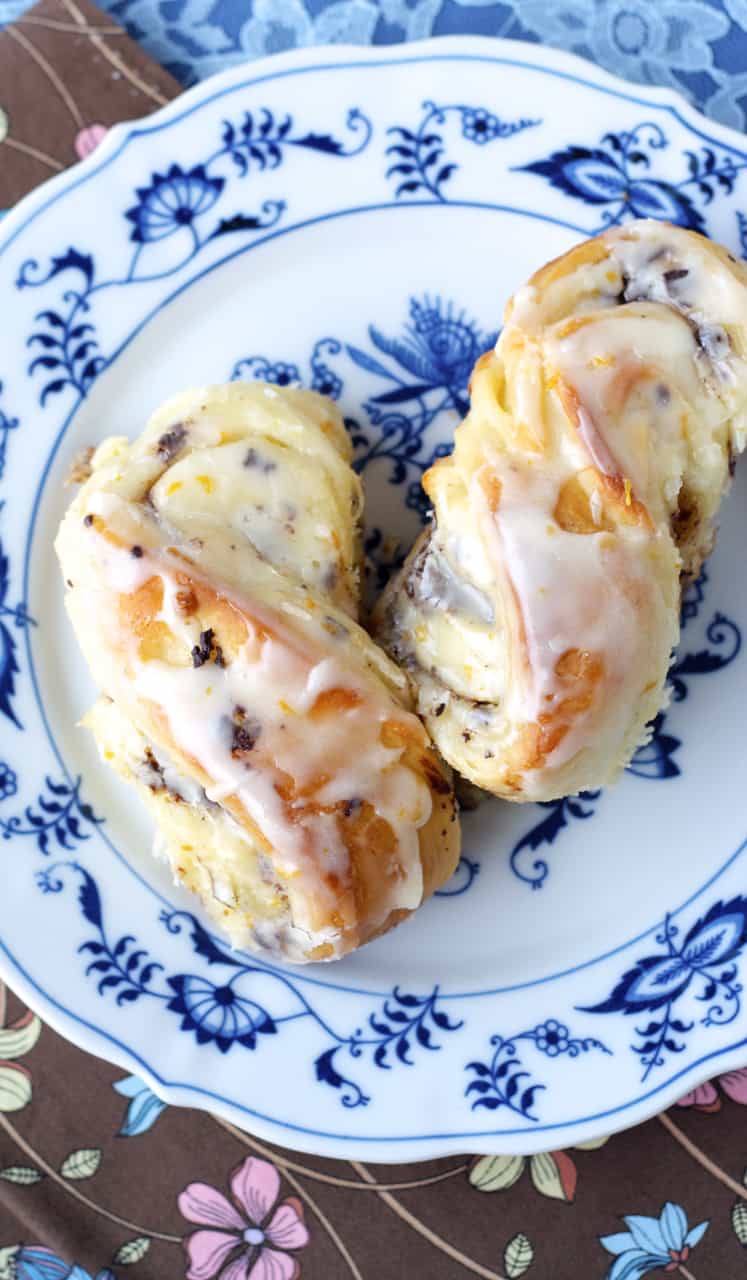 I also shared these chocolate orange sweet rolls over at Cupcakes and Kale Chips, so make sure to check out over there as well!
Yield: 12 rolls
Chocolate Orange Sweet Rolls
*Note:* There are several options with the rising and baking of these. You can shape the rolls and then refrigerate for up to two days, pulling them out 3-4 hours before baking to allow them to rise. Or you can let them rise immediately after shaping and then refrigerate for up to 2 days, pulling them out and allowing them to come to room temperature, 30-60 minutes, before baking. Or you can let them rise immediately after shaping and then bake right away.
Ingredients
For the dough:
5 1/2 tablespoons unsalted butter, softened to room temperature
1 teaspoon kosher salt
6 tablespoons granulated sugar
1 large egg, slightly beaten
3 1/2 cups unbleached all-purpose flour
2 teaspoons instant yeast
1 1/8 to 1 1/4 cups buttermilk
For the filling:
1/4 cup unsalted butter, softened
2 tablespoons fresh orange juice
zest from 2 oranges, divided (reserve 1/2 teaspoon for the glaze)
1/2 cup granulated sugar
2 ounces dark chocolate, chopped (about 1/2 cup)
For the glaze:
1 1/2 cups powdered sugar
3 tablespoons fresh orange juice
1/2 teaspoon reserved orange zest
Instructions
In the bowl of a stand mixer with the paddle attachment, or in a large bowl with an electric mixer, cream together the butter, salt, and sugar. Add the egg and mix until smooth. Switch to the dough hook on a stand mixer (or a wooden spoon if mixing by hand), and add the flour, yeast and 1 1/8 cups of the buttermilk. Mix on low speed until the dough comes together into a ball and clears the sides of the bowl.
Knead for 10-12 minutes (12-15 if kneading by hand) until the dough is smooth and silky, a bit tacky but not sticky at all. If it's very sticky, add a bit more flour, a tablespoon at a time, if it's very dry and not coming together add a bit more buttermilk, a tablespoon at a time. Move the dough to a large, lightly oiled bowl and cover it with plastic wrap. Allow it to rise for about 2 hours until it doubles in size.
In a small bowl, mix together the butter, orange juice, orange zest and granulated sugar for the filling and set aside. Punch down the risen dough and turn it out onto a lightly oiled counter. Roll it out to about 1/2 inch thick rectangle, about 12 by 14 inches. With a rubber spatula, spread the filling over the dough, leaving 1/4 inch space around the edges. Sprinkle the chopped dark chocolate evenly over the filling. Starting from one long side, roll the dough up into a log, keeping it even as you roll. Pinch the seam closed with your fingers and lay the log seam side down on the counter. Using a serrated knife, slice the log into 12 even pieces.
Pick up one roll at a time and stretch it, twisting it into a figure eight shape, and laying the twisted roll in a 9x13 inch pan. Repeat with the remaining 11 rolls.
At this point, you can either refrigerate the rolls for up to 2 days, pulling them out 3-4 hours before baking to let them proof, or let them proof (rise) at room temperature immediately for about 90 minutes, or until the the buns have doubled in size. Preheat the oven to 350 degrees F, with a rack in the middle of the oven. Bake for 25-30 minutes or until they are golden brown.
While the buns are baking, make the glaze. Whisk together the powdered sugar, orange juice and orange zest until well combined. Set aside, covered tightly with plastic wrap.
When the sweet rolls are finished baking, allow to cool in the pan for 5-10 minutes, then drizzle with the orange glaze. Serve warm. Keep any leftovers in a sealed container in the refrigerator, they reheat well in the microwave.