Um…..so this happened. And yes, you may call it crazy. Maybe it is, maybe chocolate and lemon don't go together, who am I to say? My husband certainly thought it was crazy. He ate the lemon meringue part separate from the brownie part and declared both amazing. Just not together.
I thought this lemon meringue brownie pie mash-up was amazing. But then, we've established that I'm crazy. But you know what? The ultimate pi day called for the ultimate pie. I needed something new and different and crazy, and I needed to post it at 9:26 in the morning on Mar 14, 2015. Because I'm a math nerd and I kind of get a kick out of things like that.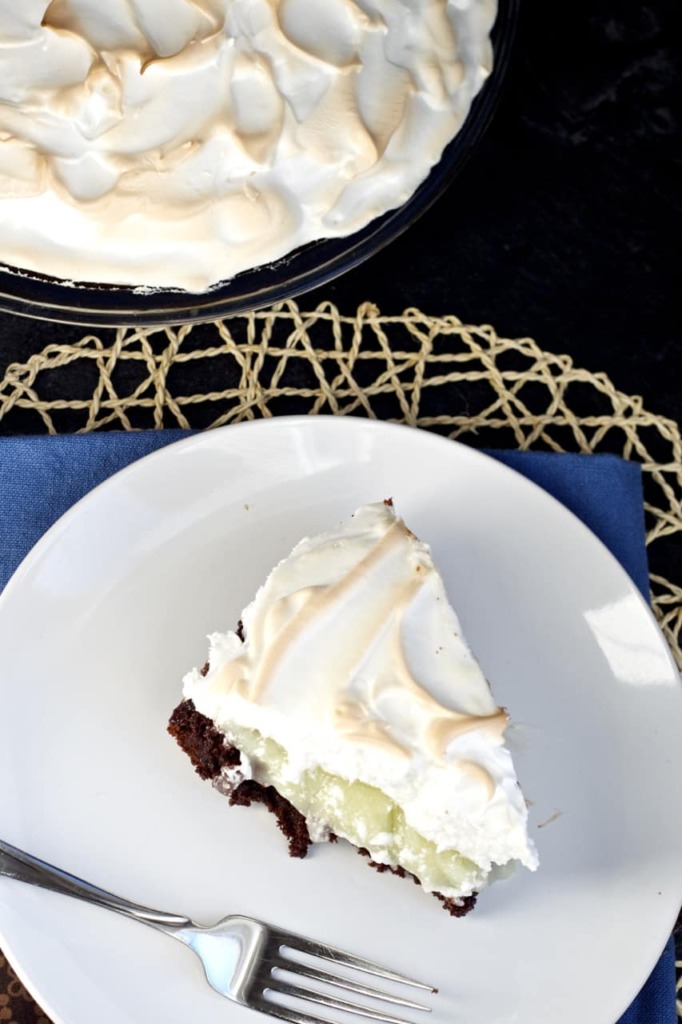 Of course, if you were planning on having pie for pi day, you've likely already made your pie, but that's okay, you can plan on this one for your next pie emergency. (If you have no idea what I'm talking about, the constant pi=3.1415926…, so Mar 14, or 3.14 is pi day, and you have an excuse to eat pie. And this year is '15, the next two numbers so it's the ultimate pi day! And I'm just nerdy enough to take it to the next 3 numbers as well and post at 9:26 in the morning, because I can.)
And yes, there is such a thing as a pie emergency. Sometimes you just need pie.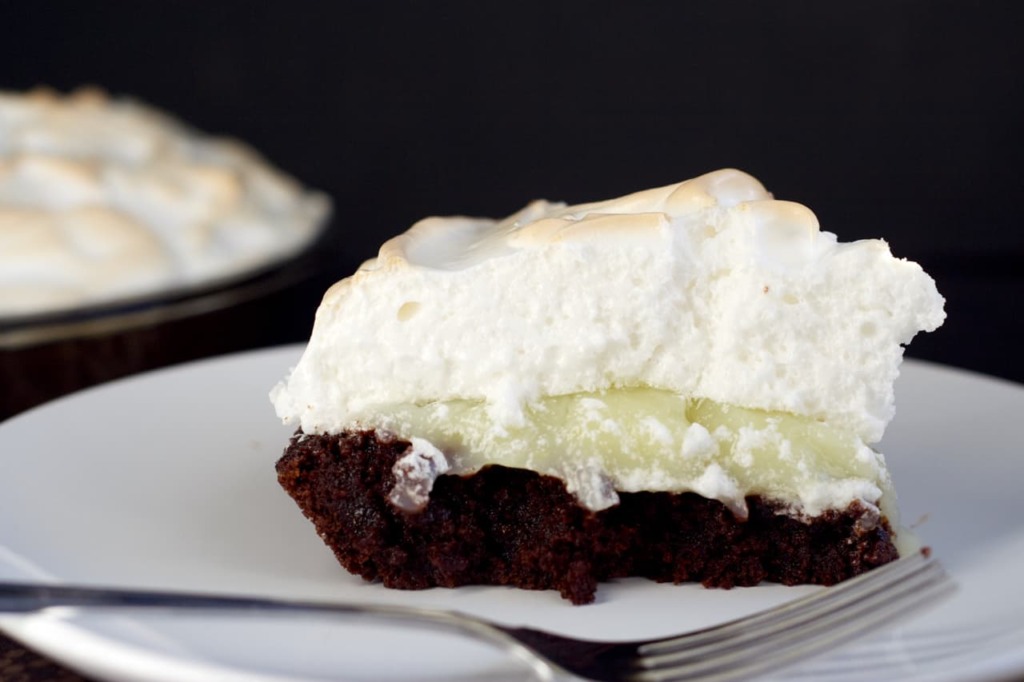 The first time I ever thought of having chocolate and lemon together was a few years ago when my brother-in-law wanted a chocolate lemon birthday cake. Everyone kind of thought he was crazy, since that's not really a thing. I thought he was a genius.
What's not to like? Lemon? Good. Chocolate? Goooood. Lemon and chocolate? Goooooooodd. (Anyone else thinking of Friends now? Don't worry, I won't make a trifle with beef and onions for you next!)
But really, lemon is good, chocolate is good; therefore lemon with chocolate is good. That's just math.
Which is rather appropriate for this ultimate pi day. And if you're not into math, well, you can still make this pie. It's a lemon meringue brownie pie, crazy maybe, but awfully tasty. Trust me, the math doesn't lie.