Cinnamon buns may be the perfect breakfast treat. Fluffy sweet dough rolled up with brown sugar and cinnamon and topped off with cream cheese frosting. Is there anything better? Cinnamon buns are one of those amazing treats that I love, but certainly don't let myself make too often. Not exactly on the healthy side, but they are top on my list of things to make if we have company over for brunch. You can make them ahead of time and everyone loves them.
Although apparently not everyone loves raisins in them. I just don't understand that. My Grandma would always make the best cinnamon buns with raisins so that's how I've always had them, but the first time I added raisins my husband looked at me like I was insane. He couldn't believe that I would ruin cinnamon buns that way. He's wrong, raisins make them better. But I make half without for him now, I'm nice like that. What do you think, raisins or no raisins? Who's right?!
As with any yeast bread, these cinnamon buns do take a bit of planning, but the actual dough is very easy to mix up, especially if you have a stand mixer, and it's a very easy dough to work with. It rolls out easily, and after you fill, roll, and cut them, you can put the pan of buns in the fridge to retard overnight or up to 2 days before proofing and baking.
And you should definitely double the batch so you have leftovers. It just makes sense.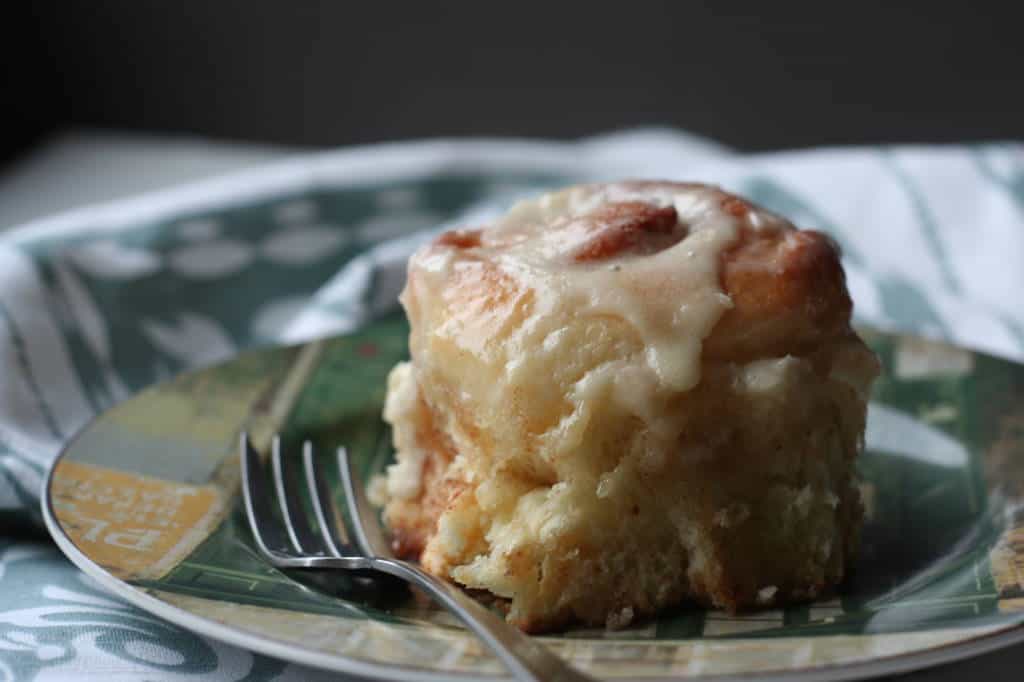 This post contains affiliate links.