Happy New Year! I hope everyone had a lovely holiday season.
And with the New Year, I'm finally giving you something a bit healthier! Although it IS still bread, but it's whole wheat so it's a whole lot better then the sugar fest that's been happening here for the last month!
I had never had Parker House rolls before making these. Had no idea what they even were. I had to google it. Evidently it's a dinner roll that was developed at a hotel in Boston, with a distinctive folded shape, a crisp buttery outside, and a fluffy tender inside.
And they're amazing. Google never told me that though. These rolls did. And I can't wait to make them again.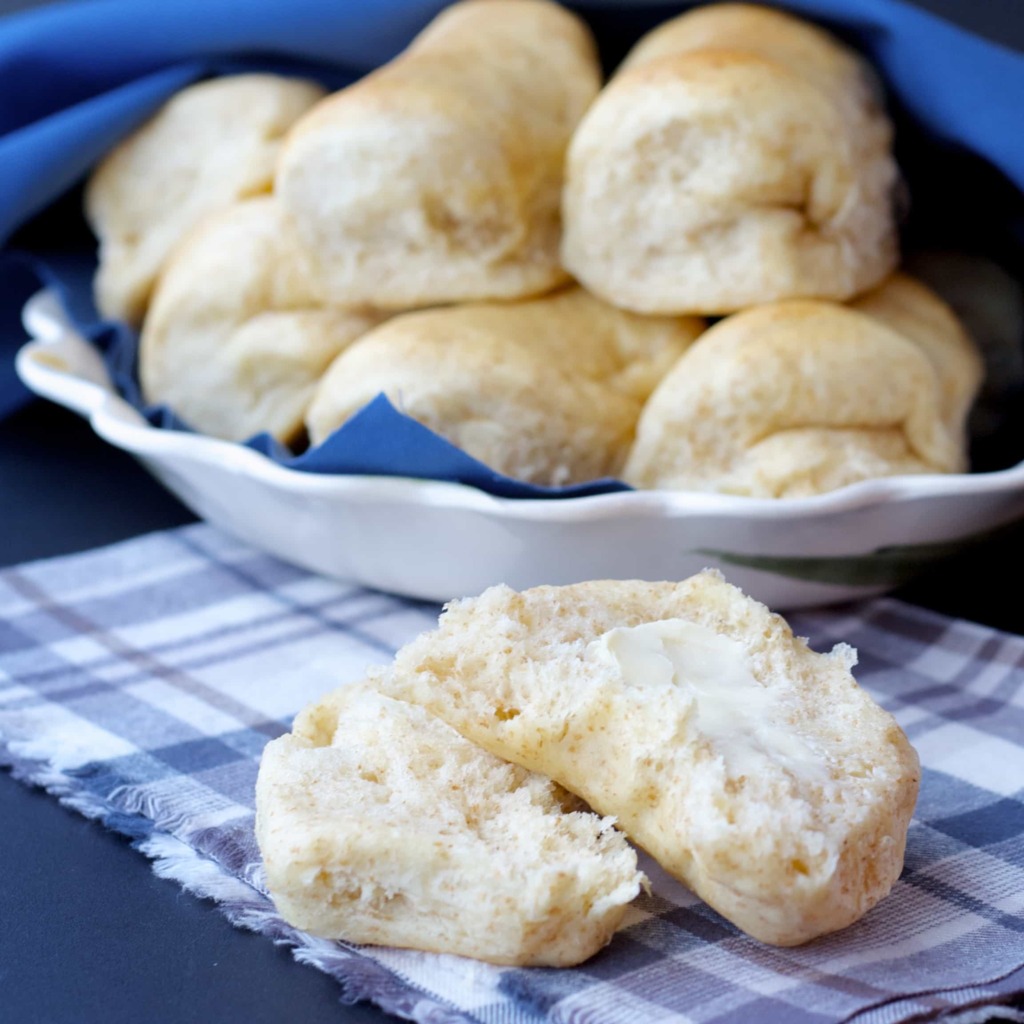 I've mentionned before that I absolutely love to make bread. There's something very satisfying about making your own bread. Kneading, shaping, watching it rise. And then devouring it straight out of the oven slathered in butter. All good.
If you've never made your own bread, I most definitely recommend it. The stuff from the store doesn't hold a candle to homemade. It is so incredibly good, that I'm willing to bet that if you try making it, you won't want to go back to store-bought bread.
And it's really not that hard. It does take some time, but a lot of that time isn't actively doing anything, it's just waiting for the yeast to work it's magic.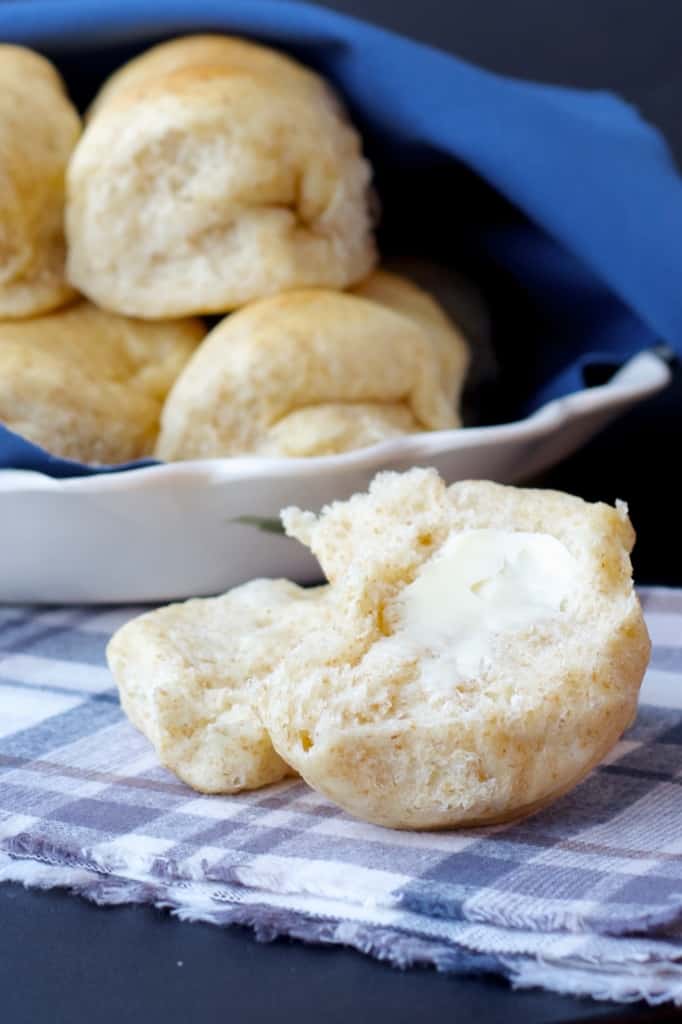 I know that a lot of people are a bit intimidated by working with yeast, but seriously, don't be. It's really not difficult. Although if you're nervous about it, I definitely recommend starting with instant yeast, and not active dry yeast. With instant yeast you mix it right into the flour, there's no messing around with activating it in warm water before you begin.
The only thing you need to be a bit careful of when working with yeast is the temperature of your water. The ideal temperature is 100 degrees F – this feels very warm to the touch, but it won't hurt at all when you test it with your hand. Although I would recommend using a thermometer to check the temperature until you have a very good idea of what 100 degrees feels like. If your water is too hot, it will kill your yeast, so err on the side of warm, not hot if you don't have a thermometer to check. If the water is not quite 100 degrees, it won't effect whether or not your bread rises, it will just effect the speed at which it does.
If you've never made your own bread, this recipe is a great one to try out! It's quick (only about 2 1/2 hours from start to finish) and easy, and you don't even have to knead this dough. Just mix it together and put it in an oiled bowl to rise. Then shape the rolls, rise again, and bake.
Quick, easy, and so amazing. Try it, you won't regret it. These rolls are fantastic!