Homemade peppermint hot chocolate mix!
This is hands down the best hot chocolate mix I've ever had. Not just ever made. Ever had. It's perfect. Bold statement I know, but really, it is. It takes about 5 minutes to make and you have a ton of mix. It makes about 20 full servings, but if you, like me, are making mini cups for kids, there's more than that. And you can mix it with either hot water or milk – it mixes well with either and tastes great.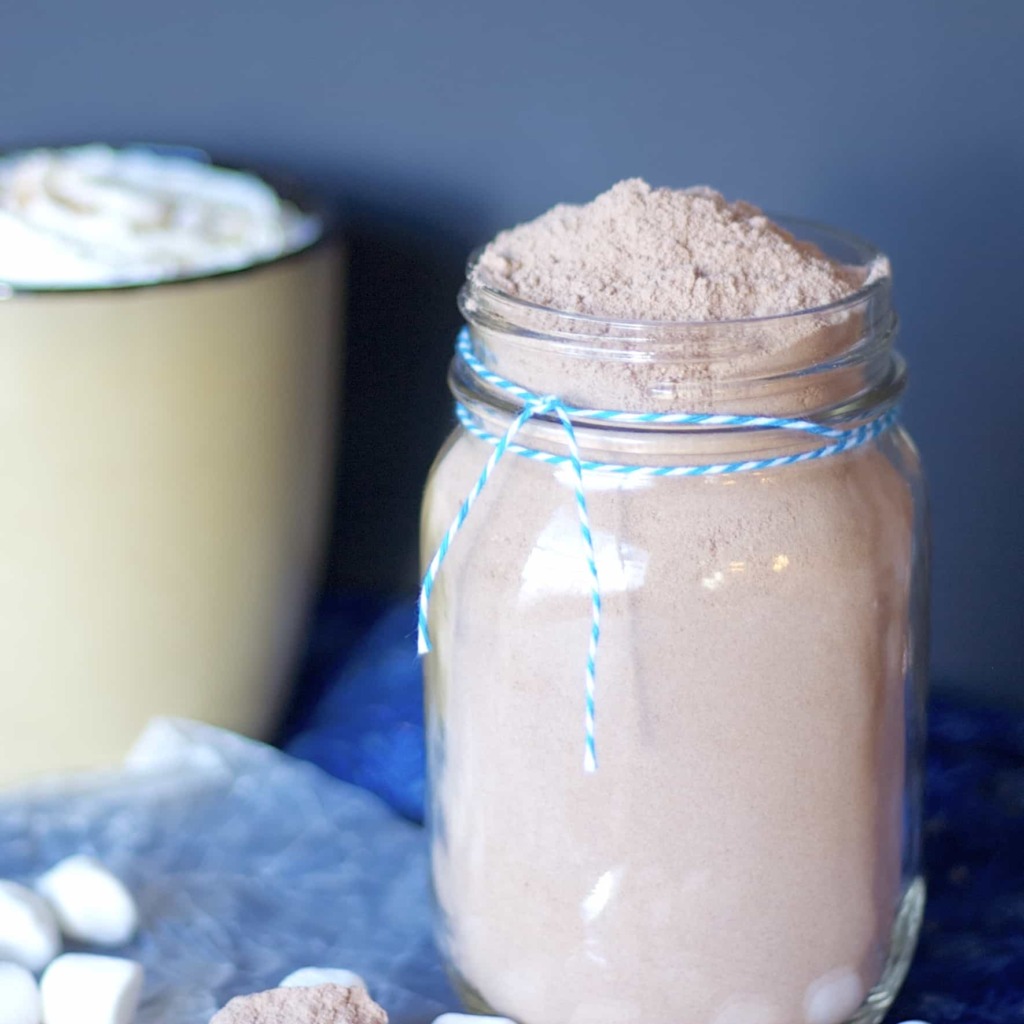 I made this mix last year for Christmas teacher gifts and had rave reviews, so when I started my usual what on earth do I give to the teachers stressing, I decided to just do basically the same thing again. I made regular hot chocolate mix last year, so this year I decided to make it into a peppermint hot chocolate mix. Cause peppermint is better.
So hopefully the teachers like it! Does anyone else stress about what to give? I never know. And then you never really know if they like what you give them. I blame Pinterest for the stress factor that goes into gift giving now – everything on there looks so incredibly perfect that it's impossible to come up with something that seems good enough! Oh well, peppermint hot chocolate mix! Everyone likes that right? I'll throw in some biscotti too, just in case.
So? Everyone with kids – what are you doing for teacher gifts this Christmas? Give me some ideas for next year!