Homemade whole grain breakfast pitas – perfect for a sandwich, or the way we like them – toasted with PB&J for breakfast!
For breakfast around our house, there is often at least one person making toast with peanut butter and jam. All of us love it. And quite a few lunches pan out that way too if I'm honest.
Ever since discovering the breakfast pitas made by Olafson's, though, we haven't loved plain old toast quite as much. Those breakfast pitas, toasted and filled with melty peanut butter and jam, are just so much better. Those things are amazing.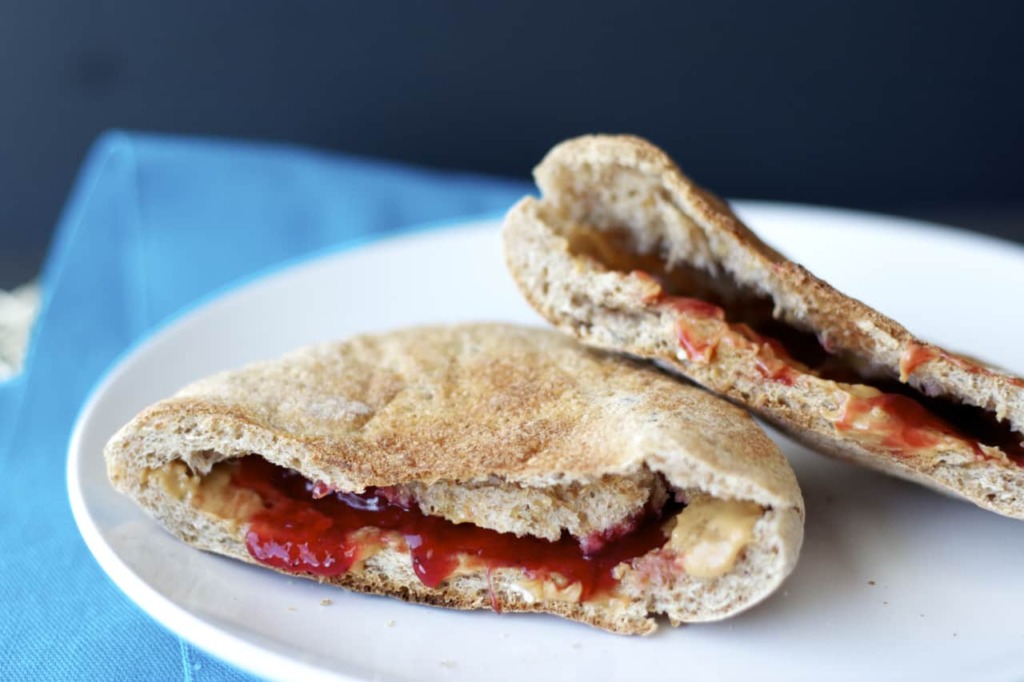 So, of course, I needed to figure out a way to make them. Cause we were going through those packages way too quickly.
And it seemed silly to be buying these things all the time, when I make most of our other bread already. But I couldn't find a recipe that seemed similar. And never got around to playing with it much.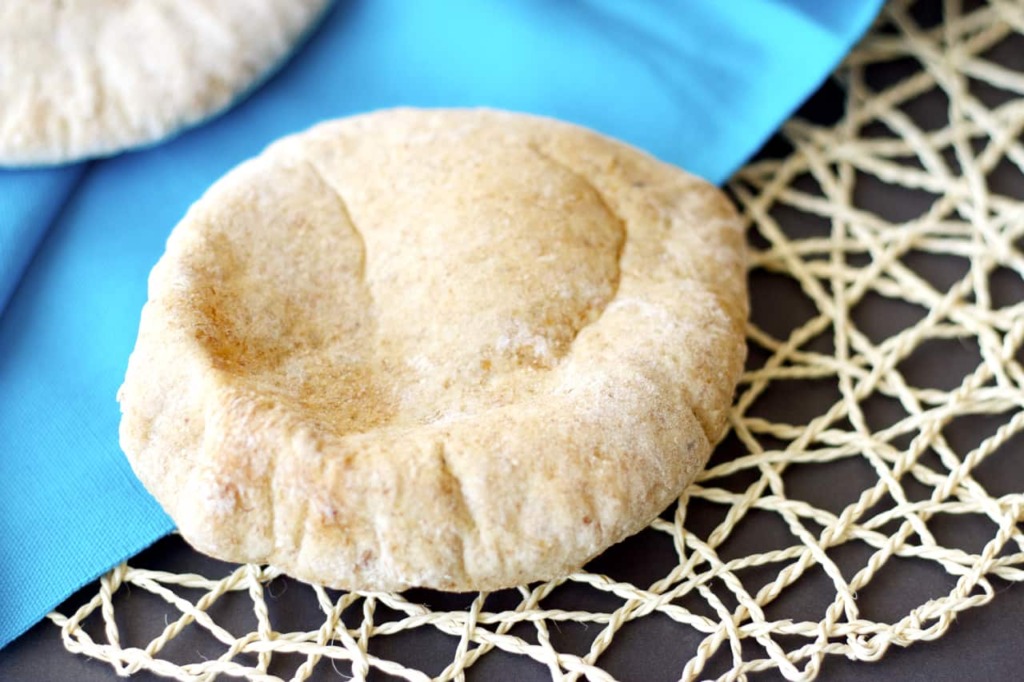 Well, I finally spent some time working on a recipe for these things, and I'm so glad I did. It didn't take too much tweaking, and these whole grain breakfast pitas are pretty close.
At any rate, they taste great, are filled with whole grain goodness, and toast up beautifully to fill with PB&J.
Mission accomplished.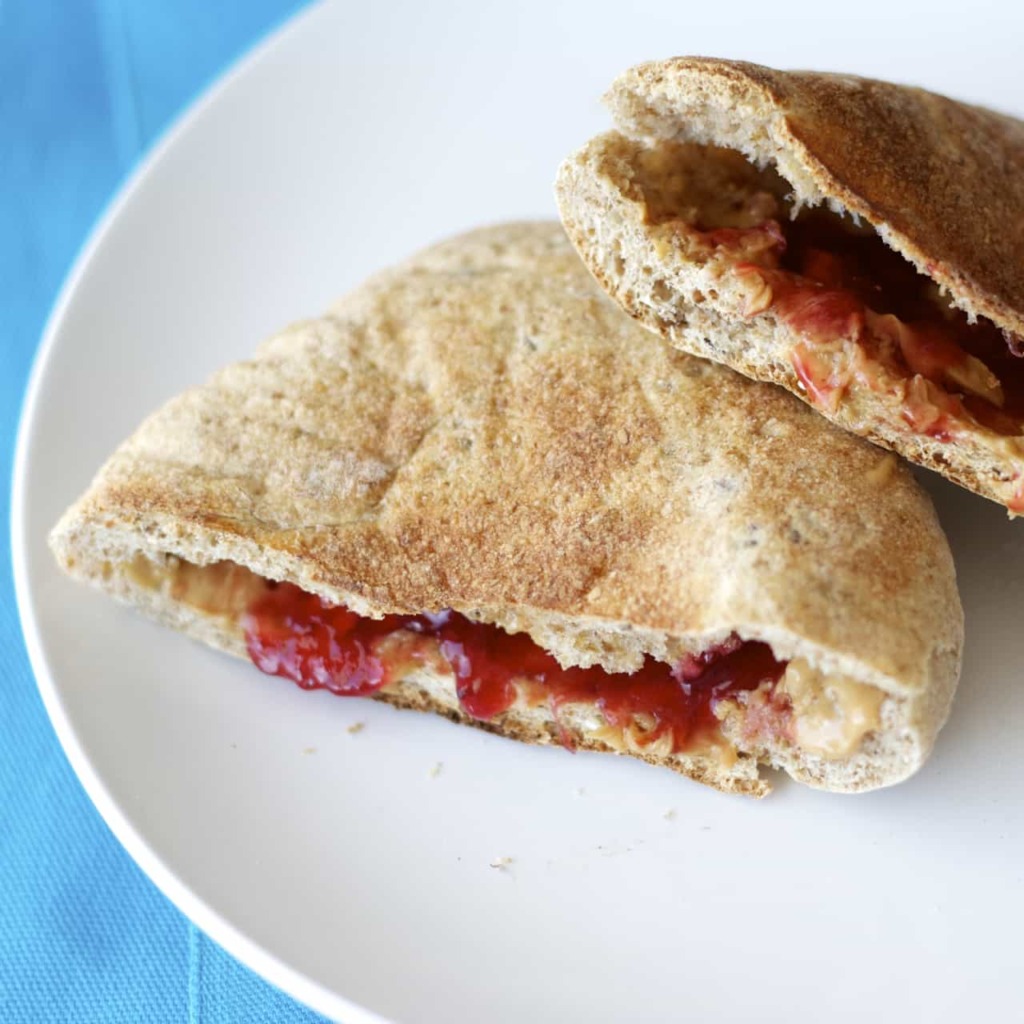 When we first started buying these things, our oldest was only about 2, and referred to them as circle toast. For some reason the name stuck. When I called these breakfast pitas the other day, no one knew what I was talking about until I clarified with "circle toast".
Not that you need to have them for breakfast. They'd make a perfectly good sandwich to fill with anything you'd put in a regular pita pocket. So don't feel limited by my title! Use them any way you like.
But at our house, they are now, and will forever be, circle toast. And they're delicious.