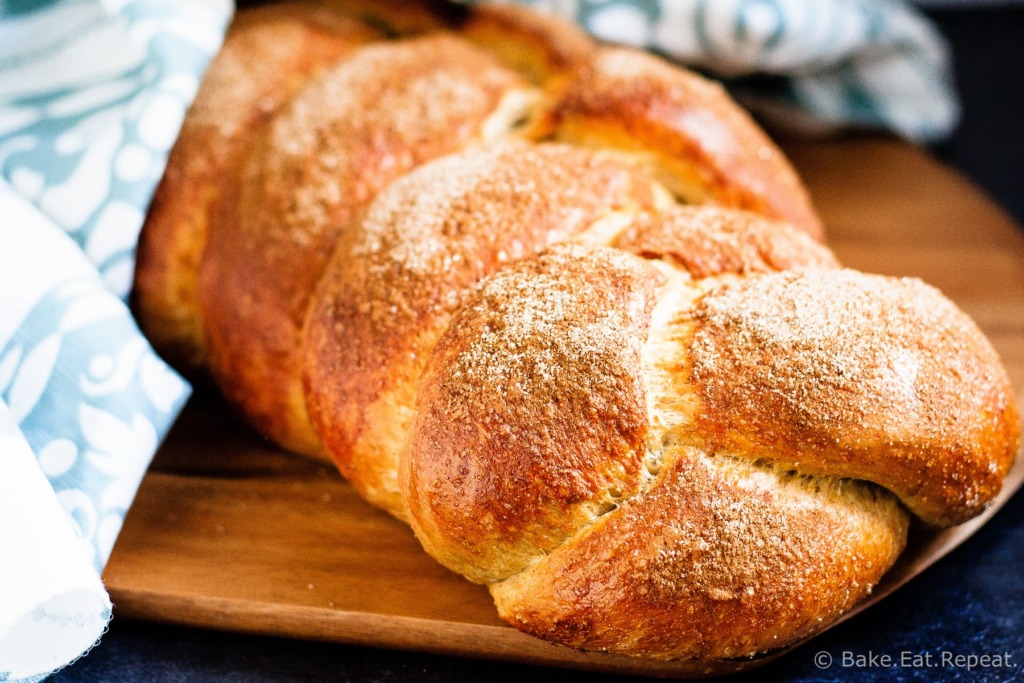 Have you ever had challah before? I hadn't, until about a month ago when I first tried a recipe for it. I've made it 3 more times since, so….I like it. You should definitely try it too!
This recipe is for a cinnamon challah bread. Basically I took a regular challah bread recipe and added cinnamon to the dough, then crusted the top with a cinnamon sugar coating. It was amazing. I'm pretty sure adding some raisins to the dough would be fantastic too, but unfortunately I kept forgetting to pick some up, so every time I went to make it I was disappointed to find that I was still out of raisins. Evidently they don't restock themselves. I should probably be better with making (and actually looking at) grocery lists. Oh well. If you try it with raisins, please let me know how awesome it is!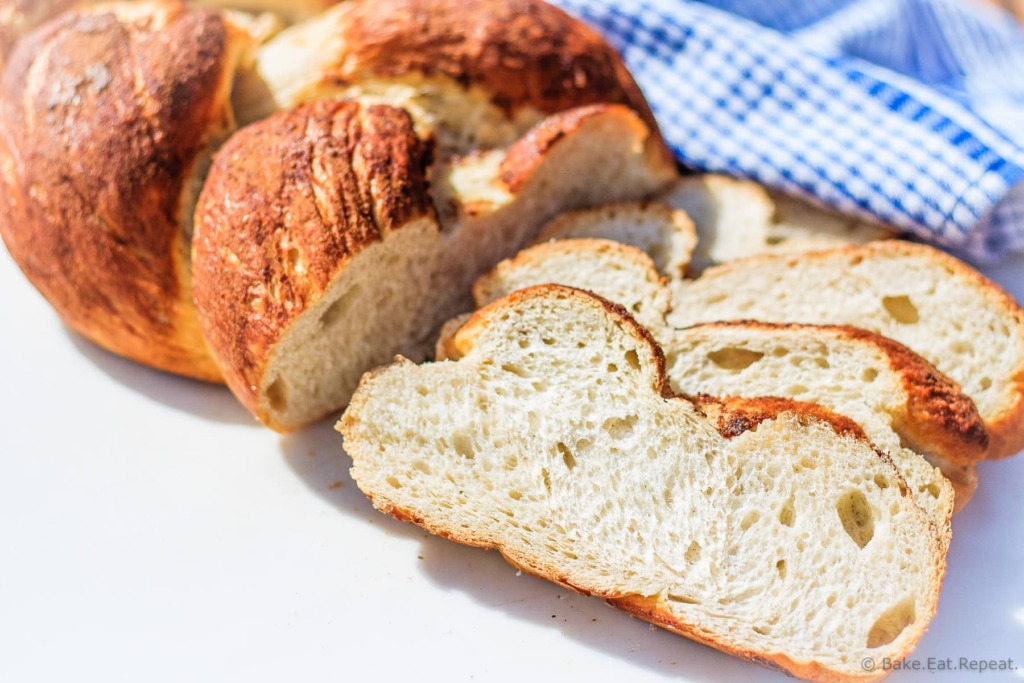 I've also made it as a fully white loaf (amazing), and as a whole wheat version (75% whole wheat) which was also really good. It was a bit denser, but that's to be expected with a whole wheat bread. I had no complaints with the whole wheat version, and more importantly, neither did anyone else which says something! So you can definitely make it a bit healthier by using whole wheat flour.
This was a very easy dough to make, mixing up quickly, and it was easy to work with. I used it to make French toast for my whole family, and my sister and sister-in-law informed me that I now need to make cinnamon challah every time we have French toast. It was that good. Of course, now that I've posted the recipe here, I'm pretty sure they'll be making it for me, right? We'll see.
This homemade cinnamon challah bread is delicious! Come back Friday for the French toast recipe I used it in, along with a giveaway!