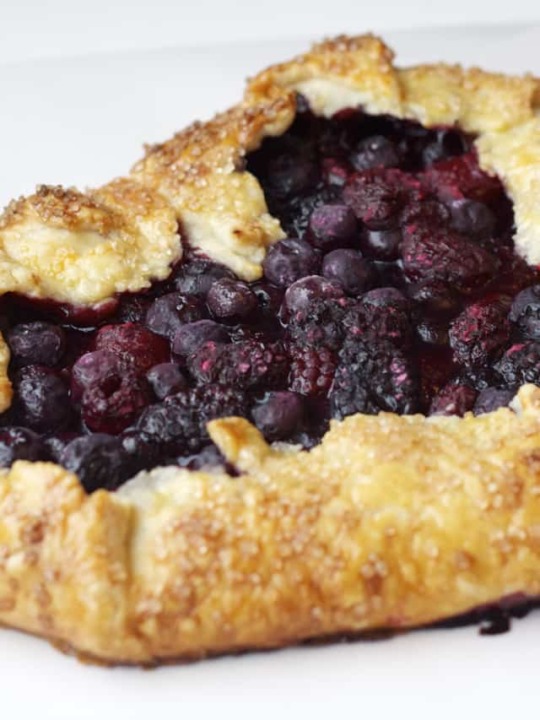 Okay, NOW I'm actually sharing the recipe for the pictures I taunted you with on Monday! A quick and easy, amazingly tasty, mixed berry galette. Shaped like a heart! Well, sort of. I lost the heart shape a bit when it was baking, but it still resembles a heart I think. Maybe not perfectly, but you can tell what I was going for! Right?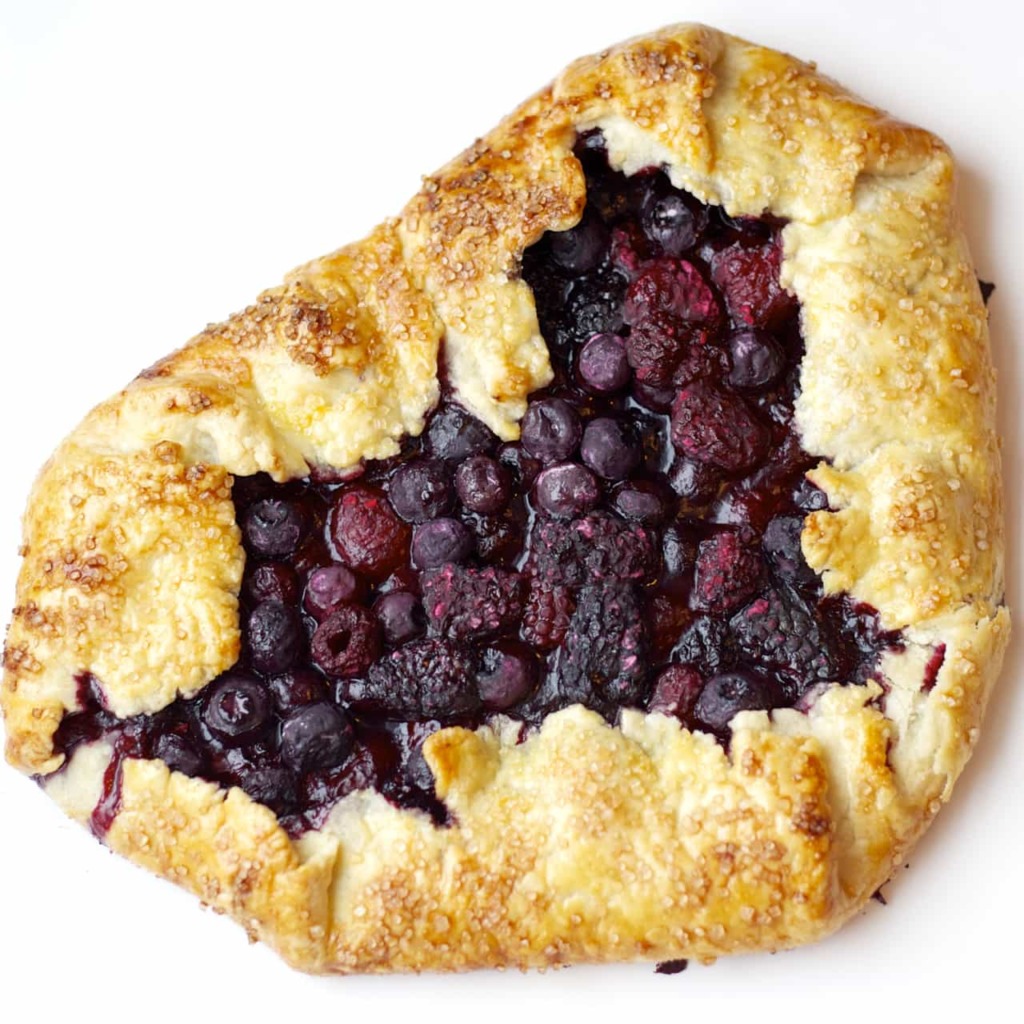 At any rate, it's very, very tasty. And that's the most important part. And if you make it on Valentine's Day, everyone will know it's a heart anyways! Or you could just make a regular circle galette. It doesn't really matter. Either way it will be an absolutely divine dessert for your Valentine's Day.
It's pie, but easier! I mean really, all you have to do is roll out the pastry. The shape doesn't really matter all that much, you don't have to transfer the dough to a pie plate and then try to crimp the edges all beautifully. Just roll, toss on the fruit and fold up the edges. Simple.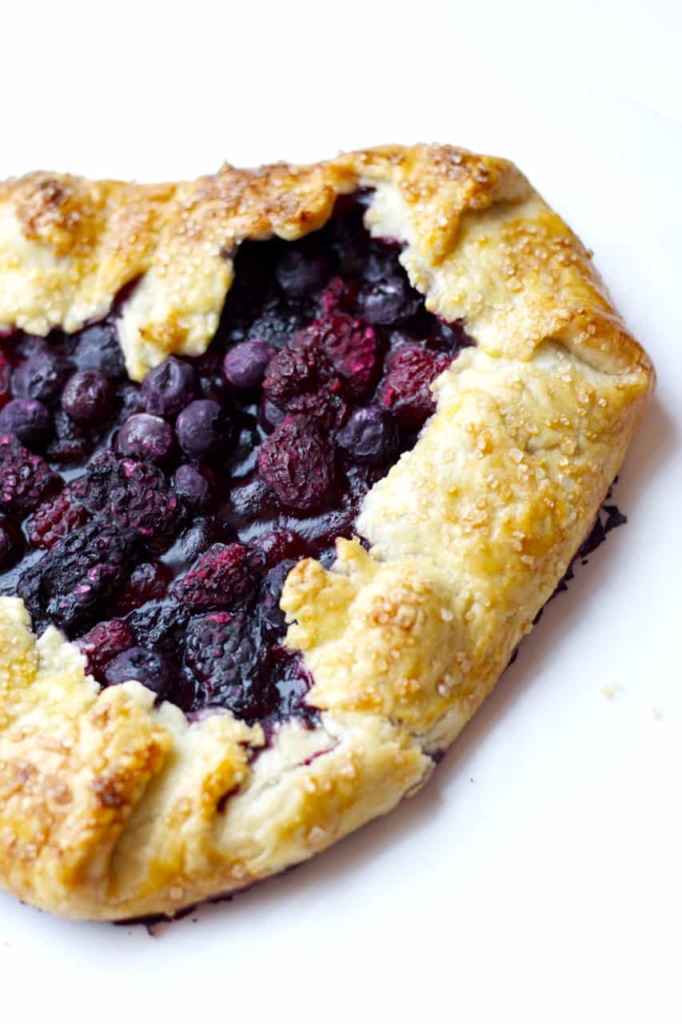 I may be making galettes from now on rather than pies whenever I get the hankering for a slice of pie. This was just too easy! Especially since I had pastry waiting in the freezer for me to use. This mixed berry galette was literally ready to bake by the time the oven warmed up. That's a fast dessert.
And so cute! Right?! You can't go wrong with a heart shaped dessert. Especially when it's quick and easy pie that tastes like it was a lot of work – but really isn't. Try this galette, you won't be disappointed!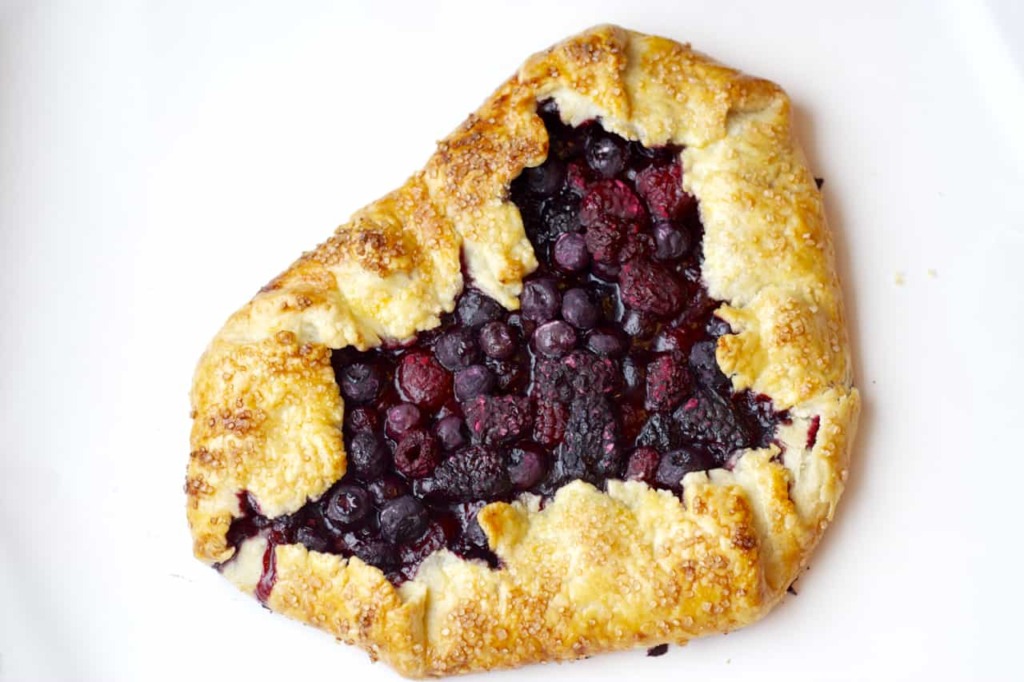 I am away this week, but will be back next week to respond to any questions or comments! Thanks! In other news, I've finally joined the rest of the world on Instagram, so if that's your thing, come say hi!