If you've been reading this blog for any length of time, you'll know by now that I like my carbs. Biscuits are, in my opinion, one of the best things to make as a quick and easy side dish for a meal. They're fast, they're easy, and most importantly, they taste divine.
Flaky, buttery, warm from the oven biscuits. Is there anything better?
I don't really think so. Not the healthiest side, I suppose, but as long as you're not making them every day, I don't see a problem! Obviously. What is this, my fifth biscuit recipe?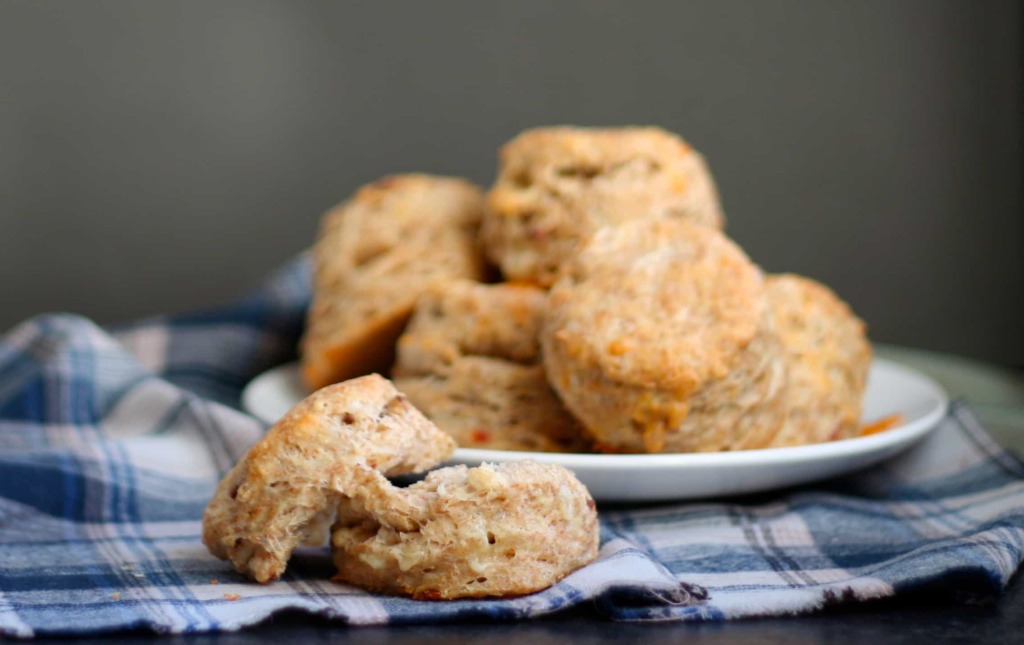 They're just so adaptable to what you have on hand, that I really don't think I'll be stopping at five recipes. You've been warned. They'll keep coming.
These cheddar bacon beer biscuits are a bit heartier than my other recipes. They're fully whole wheat (so healthier – that negates the butter right?!), although you could easily change them to part or fully all-purpose flour if you prefer. But the whole wheat flour gives them a denser texture and makes them a bit more filling; which is what I was going for as we had them with this carrot soup, which was a fairly light meal on its own.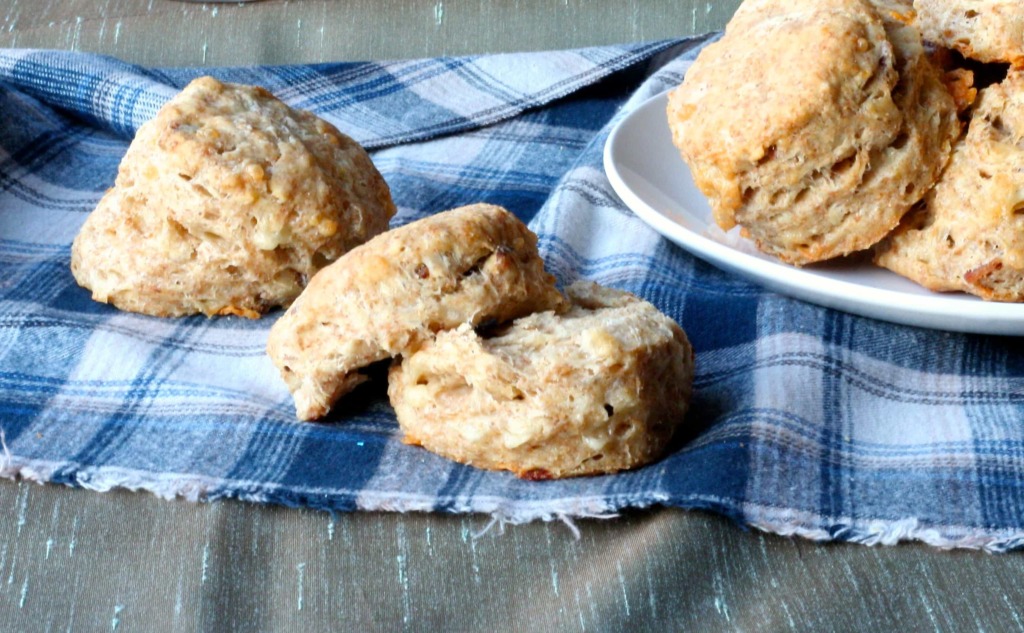 Then I filled them with sharp cheddar and bacon, because why not. And beer. Now, I don't really know how much flavour you get from the beer. Not a whole lot I don't think, especially with cheddar and bacon in there. But you get a lot of leavening from it, so I cut back on the baking powder in these. I used a Bavarian lager, because that's what was in the fridge, but I actually really dislike beer and don't drink it at all, so I have absolutely no clue if the type of beer will change the flavour. I imagine anything would be good, it would still give the leavening action, and possibly change the flavour a bit? I don't know. If anyone has any insight into that, feel free to let me know!
Regardless, these were delicious and I will definitely be making them again. They were the perfect accompaniment to a bowl of soup for supper!