Happy Friday everyone!
I'm pretty excited for this post today.  Not only do I have a ridiculous treat for you (that I made MONTHS ago and am just now sharing with you – I'm sorry), but I also have my first giveaway on the blog today!
So first of all, this treat.  It's amazing.  Oreo stuffed peanut butter cups.  Yes.
Of course, I did just share pretzel peanut butter eggs a couple of weeks ago.  I realize this.  But these are peanut butter cups.  With oreos.  And I just couldn't wait any longer.  Besides, one can never have enough options when it comes to peanut butter and chocolate.  Am I right?
Now I was told when I made these that oreos don't belong in peanut butter cups.  A certain someone here said that vanilla and peanut butter don't belong together, but then we've established that he prefers his favourites to not be messed with.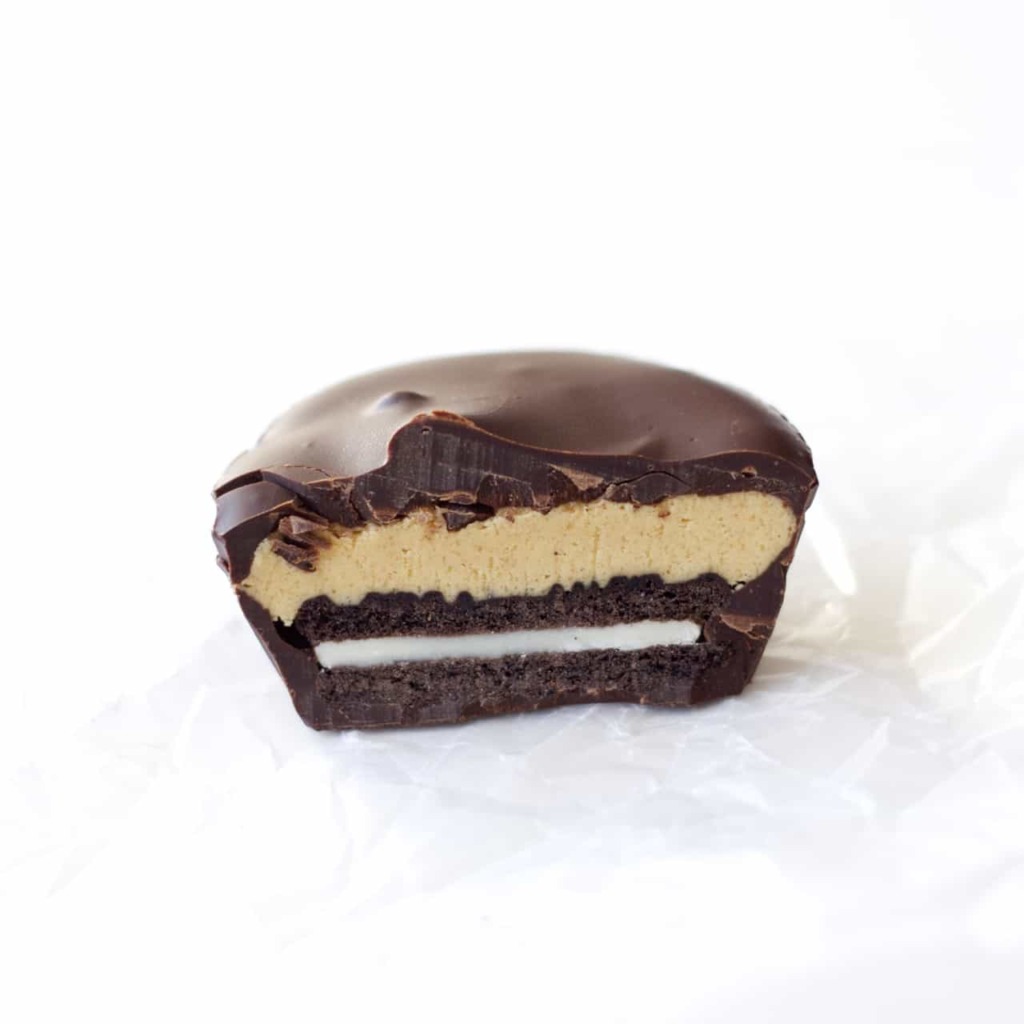 I, on the other hand, like messing with the usual recipes sometimes.  It's kind of fun.  Peanut butter and chocolate are awesome together, so are chocolate and vanilla, so why not peanut butter, chocolate and vanilla?  There is no reason why not.  It's awesome.  Just trust me on this.
And really?  Anytime you're stuffing an oreo into anything, let alone a peanut butter cup, how can it be bad?  It can't.  That's all.  Oreo stuffed peanut butter cups should have been a thing a long time ago (oh wait, they were – I mean I need to make them again!) because they're amazing.  And the kids agreed with me, so I win.  Also, I didn't see him stop eating it, so I'm not entirely sure that I believe he didn't like it!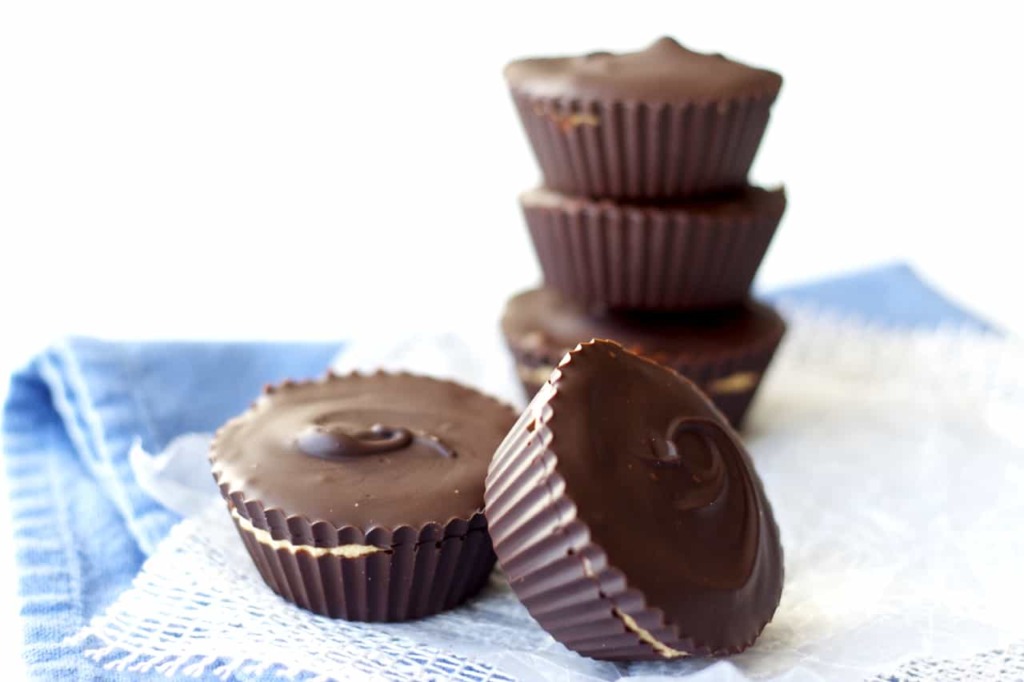 Now for the second exciting thing!  A giveaway!
I'm teaming up with Zwilling US and a few of my blogger friends to celebrate Jacqueline of Go Go Go Gourmet's 30th birthday.  We will be giving away an awesome prize worth $250, a Zwilling Pro Starter Knife Set!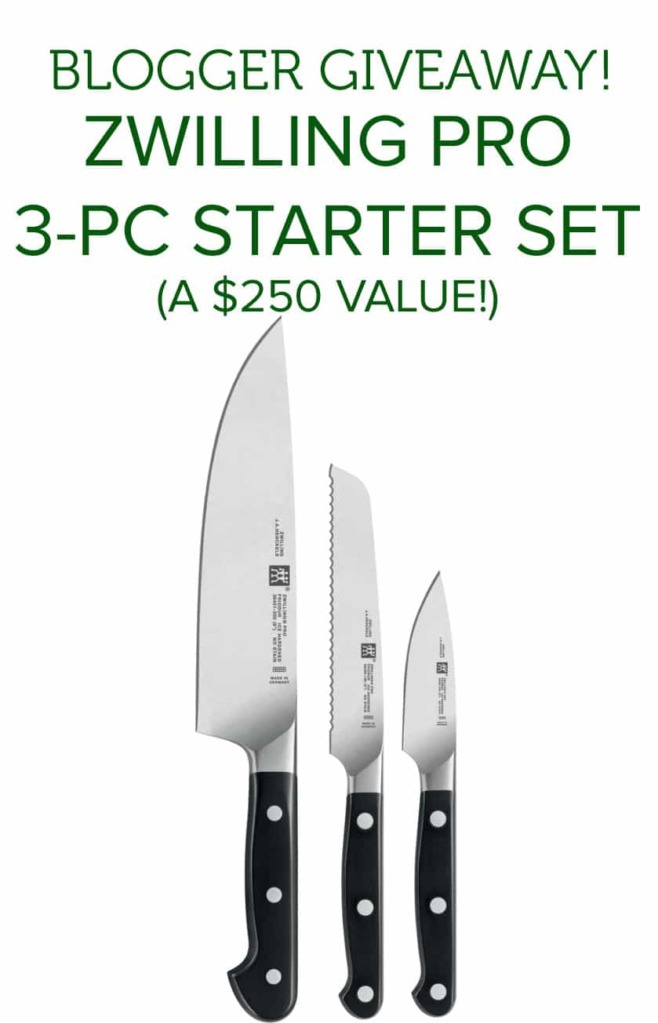 Your hosts are:
WITH
The Lazy Mom's Cooking Blog | The Gold Lining Girl | Life A Little Brighter | My Kitchen Craze | Bake Eat Repeat |Cook with Manali | Cooking and Beer | The Seasoned Mom
You can earn bonus entries by following us on our social media outlets – the more you follow, the better your odds!  Good luck everyone, and thanks for entering!  The rules and the entry form are at the bottom of the post, below the recipe.  (giveaway closed)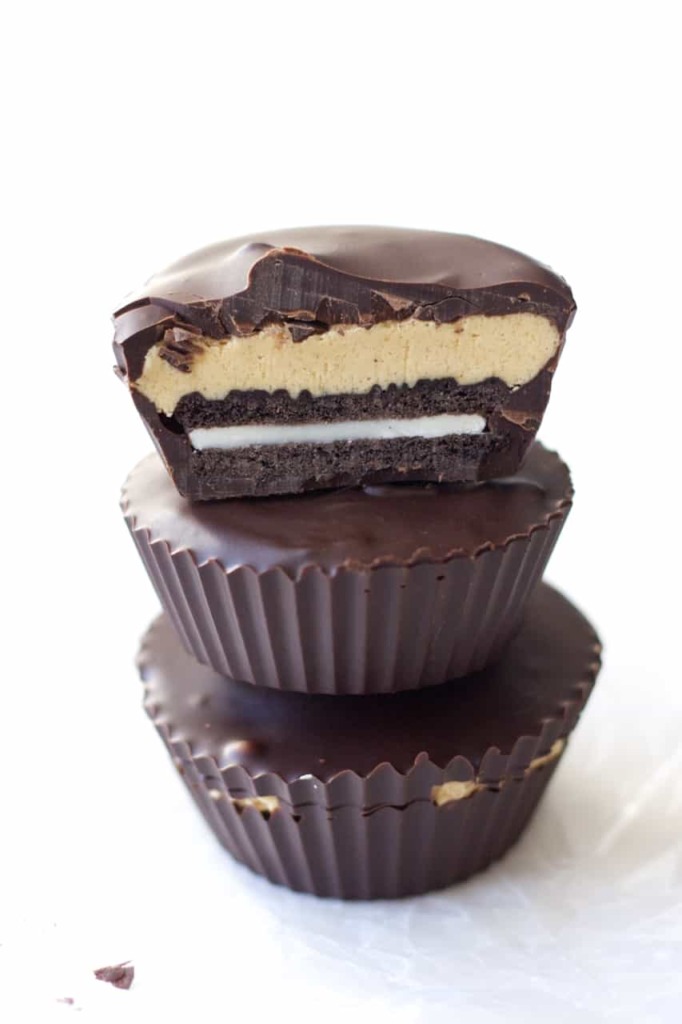 Yield: makes 6 large peanut butter cups
Oreo Stuffed Peanut Butter Cups
Ingredients
6 full size oreos
1/4 cup creamy peanut butter
1 tablespoon unsalted butter
1/4 cup powdered sugar
1 tablespoon brown sugar
8 ounces chocolate, chopped (any kind)
Instructions
Line 6 muffin cups in a muffin tin with paper or silicone muffin liners.
In a microwave safe dish, place half of the chocolate, and microwave at 50% power for 2-3 minutes, stirring every 30 seconds, until the chocolate is fully melted. Divide this between the muffin liners, about one tablespoon per cup, using the back of a spoon to spread it over the bottom of the cup and up the sides a bit.
Place an oreo on top of this layer of chocolate in each muffin cup.
In a small bowl, using an electric hand mixer, whip together the peanut butter, butter, powdered sugar and brown sugar until smooth and well combined. Scoop out about a tablespoon of this mixture and place it on top of the oreo, pressing it down flat to cover the oreo. Use damp hands to do this if it's too sticky to to with the spoon.
In a new bowl, melt the other half of the chocolate and divide it between the cups, about a tablespoon per cup, smoothing it over the tops of the peanut butter mixture to cover it completely. Refrigerate for 30-60 minutes or until firm. Store in the refrigerator in a sealed container.