Happy Monday everyone! Does anyone even say that? Is Monday ever happy? I don't know, probably not, usually just Friday is happy I suppose. But I'm kind of excited about this week, because I have a whole week of awesome Asian recipes for you!
Not that I'm any kind of an expert on Asian food, I'm certainly not, but I do enjoy it. And all three of the Asian recipes I have for you this week were amazing. I actually made all of them the same night and we had an Asian feast. I can't say I'd recommend doing that! It kind of made for a lot of cooking for one weeknight meal, but if you feel like spending a lot of time, they did all go together really well. And it made for an awesome meal with a lot of leftovers. So there's that. But I think I may go with one at a time next time, and this veggie fried rice could really be a meal all on it's own!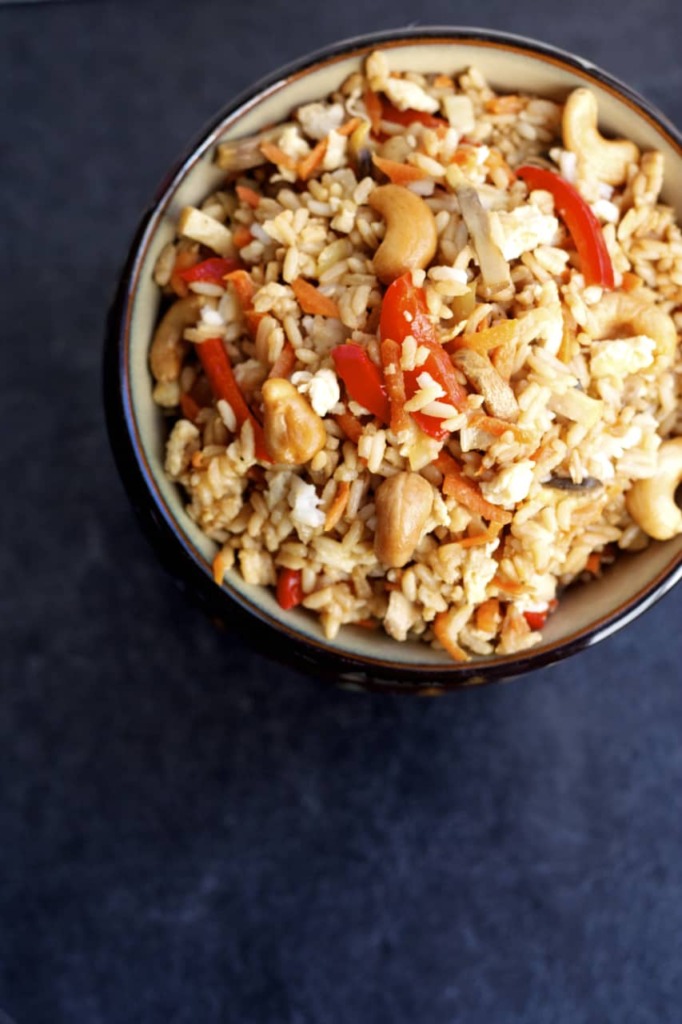 I haven't always enjoyed Asian food actually. And it still kind of depends on the day. And the food. I used to love it, and would be willing to go out for Chinese food pretty much anytime. But after a bad experience with it while expecting my first child, I couldn't really work up any kind of an appetite for it. Seriously kept me away from Chinese food for 9 years. My husband is pretty darn happy about this recent turn of events where I'll eat it again, and even make it for him! He absolutely loves it, and for 9 years my answer has been no to eating any kind of Asian food!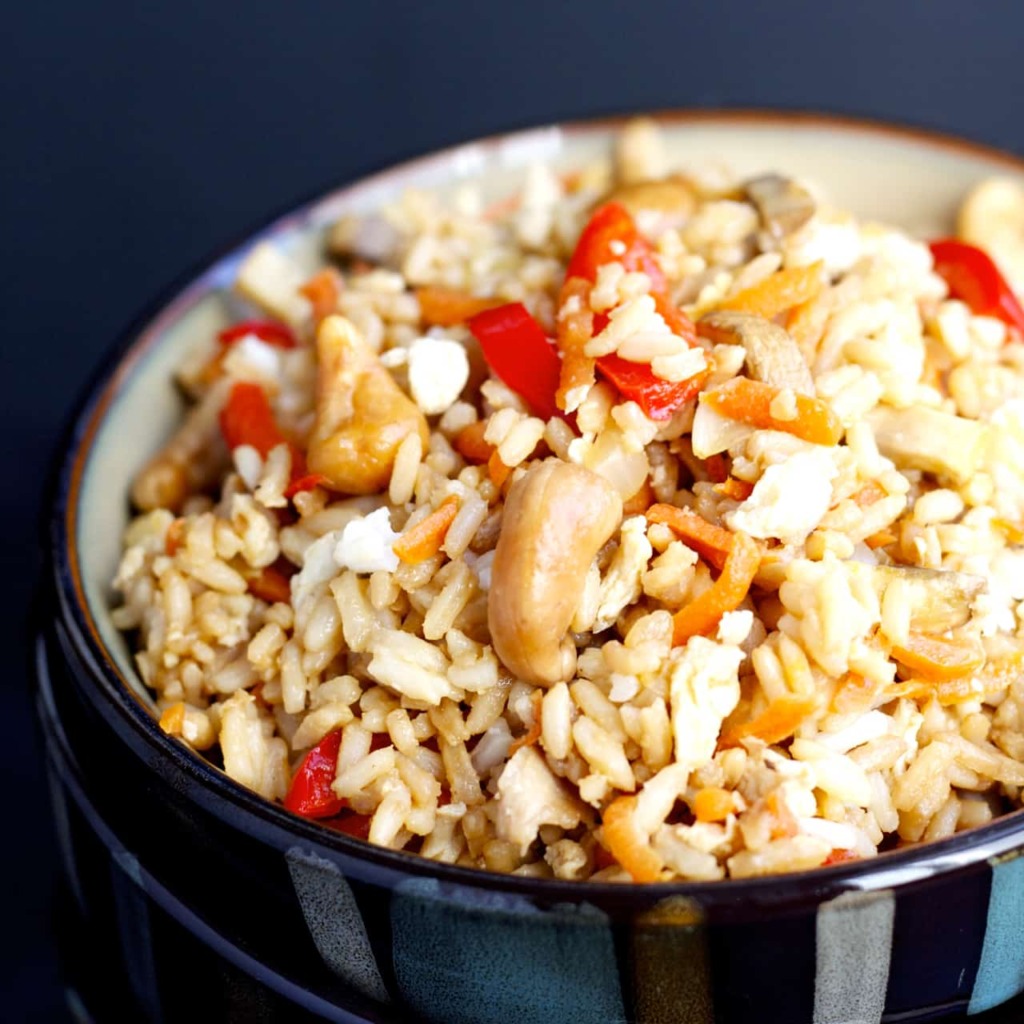 But I think I can finally eat it again! Yay!
And I'm starting with making more veggie fried rice. I'd never actually made fried rice before this, but I will be making it again soon. It was so tasty and so easy to make! And the leftovers were just as good as the original meal, which was great because we had a lot of leftovers. If you've never made your own fried rice either, I would definitely recommend it. It really was amazing.
This veggie fried rice is easy to make, and is very customizable. You can really put in whatever veggies you like, or add in some shrimp or chicken to make it a full meal. The only thing to remember is that the cooked rice should be cold before using it in the recipe. If you use freshly cooked hot rice, it will end up rather mushy.
And if spicy food is your thing, I had the leftovers for lunch with some sliced turkey pepperoni mixed in and drizzled it all with sriracha. To die for! Really.