These chocolate grapefruit muffins may be closer to a cupcake.  For once in my life I didn't whole wheat them or decrease the sugar or try to healthy them up in any way, shape or form.  And they were delicious.  Super soft muffins with chocolate in every bite.  Plus the scent of grapefruit is a pleasant surprise, as you don't really expect grapefruit in a muffin.
I decided to make these when I discovered a neglected grapefruit hidden away at the back of my fridge.  It was a bit overripe so I didn't really want to just eat it, but didn't want to throw it away either.  So I started searching for a recipe to use it in.  And there aren't any.   At least none that looked good to me.  I couldn't find anything to make with it.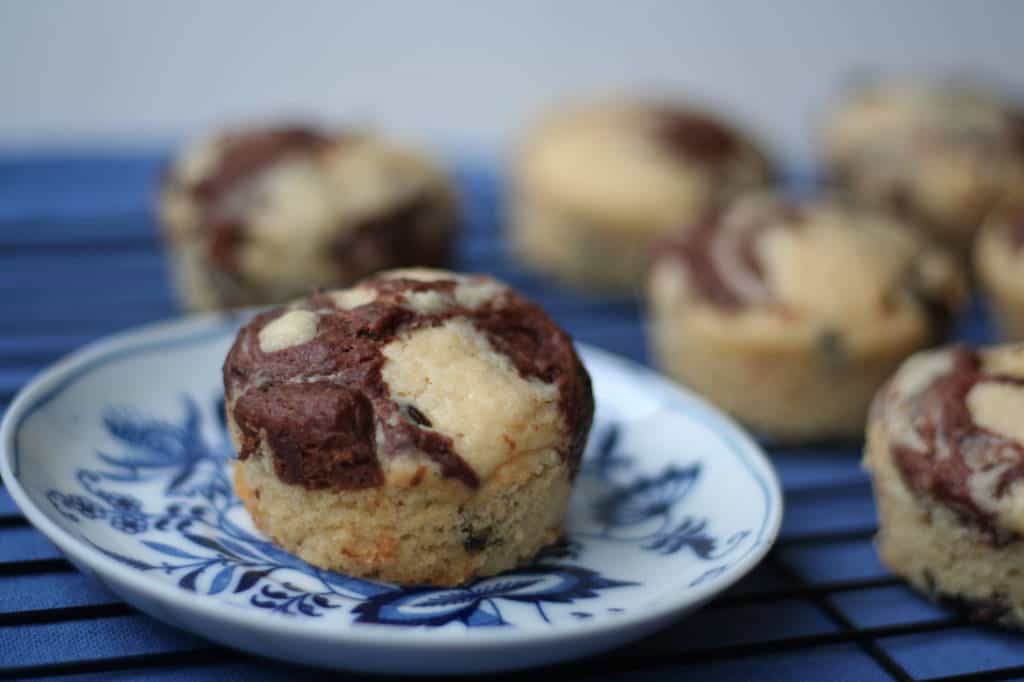 So it seemed like a good time to try out a muffin recipe from Mel's Kitchen Cafe that I have been eyeing up for some time.  I have followed and loved Mel's blog for about a year now, and every recipe I've made from it has been amazing.  These muffins were no exception, even after making a few changes to them.
We all loved these, even my husband, who thought I was insane when I told him I put grapefruit in muffins.  It was a good idea, I may buy grapefruit specifically FOR muffins now!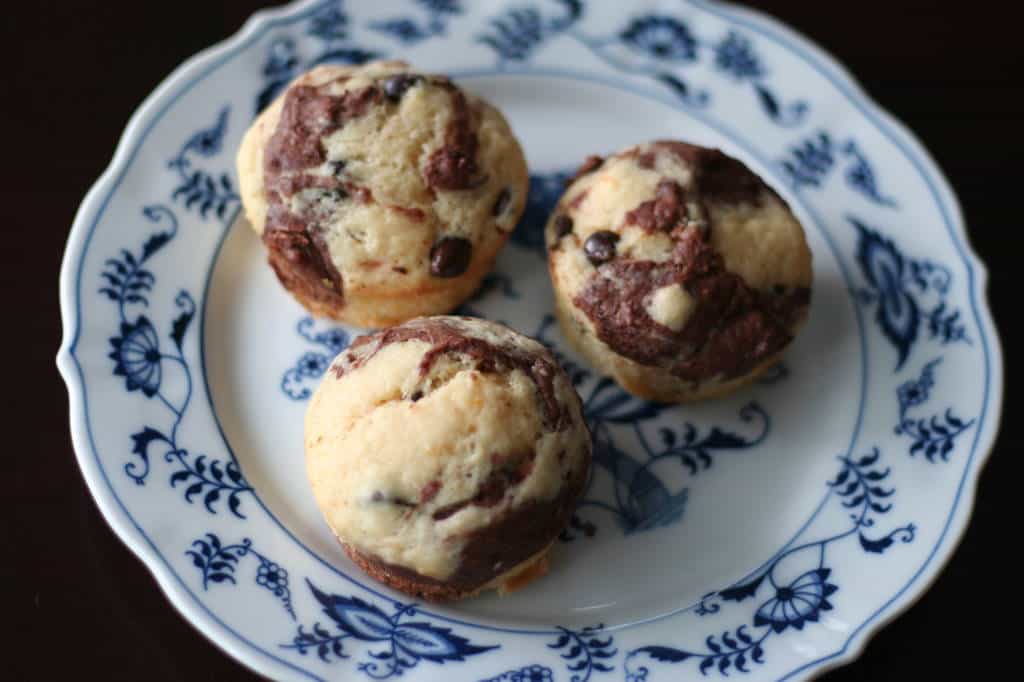 Yield: 12
Marbled Chocolate Grapefruit Muffins
Ingredients
1 1/2 cups all purpose flour
1/2 cup brown sugar, lightly packed
2 teaspoons baking powder
1/4 teaspoon salt
1 egg
1/2 cup canola oil
1/2 cup buttermilk
zest from one grapefruit (about 1 tablespoon)
juice from one grapefruit (about 1/2 cup)
1 teaspoon vanilla extract
2 tablespoons cocoa powder
1/4 cup semisweet chocolate chips
Instructions
Preheat the oven to 350 degrees F. Line a muffin tin with paper liners or spray with cooking spray.
In a large bowl, whisk together the flour, brown sugar, baking powder and salt.
In a smaller bowl, whisk together the egg, oil, buttermilk, grapefruit zest, grapefruit juice and vanilla. Pour the wet mixture into the dry ingredients and mix until just combined. Do not over mix.
Move half of the batter to another bowl and add the cocoa powder, mixing it into the batter. To the white bowl of batter, fold in the chocolate chips.
Fill the muffin cups 2/3 full with alternating spoonfuls of the two batters. When all the batter is used up, use a toothpick to swirl the batter in each muffin tin. Bake for 18-20 minutes or until a toothpick inserted into the centre of a muffin comes out clean.