These marbled chocolate banana muffins, made with minimal sugar and plain Greek yogurt to keep them a bit healthier, make the perfect breakfast or snack!
Watch how easy these Marbled Chocolate Banana Muffins are to make here: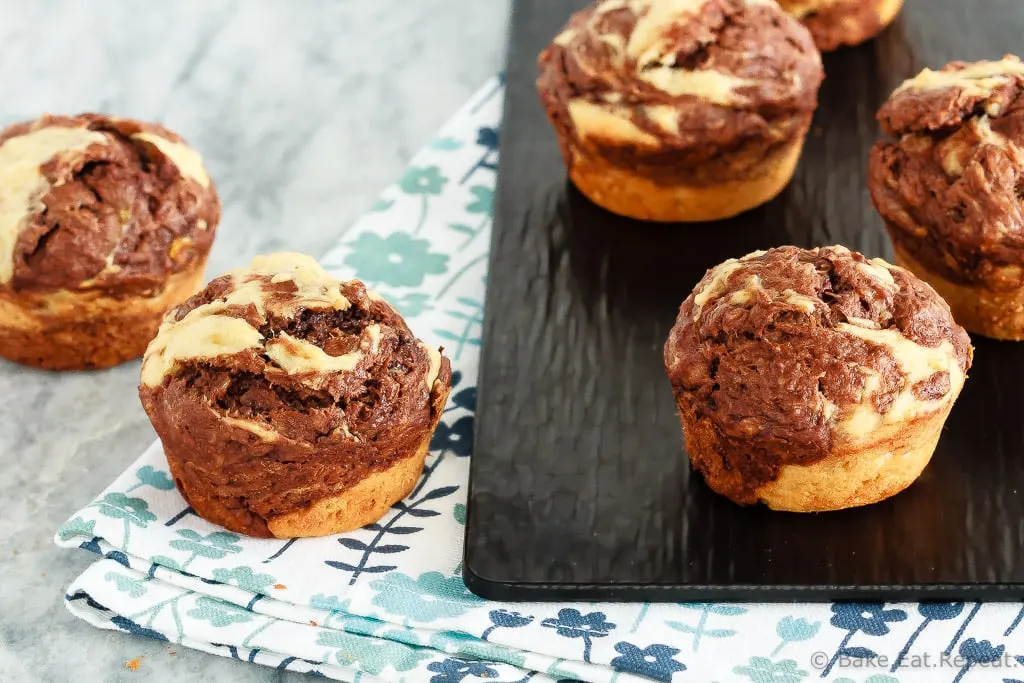 Muffins for you today!
Marbled chocolate banana muffins that taste great, involve chocolate (which is always a win in my books), and look pretty. All good things.
I've been making these muffins for several years, and they're still one of our favourites. One of those recipes that I often turn to when I have overripe bananas begging to be turned into something delicious.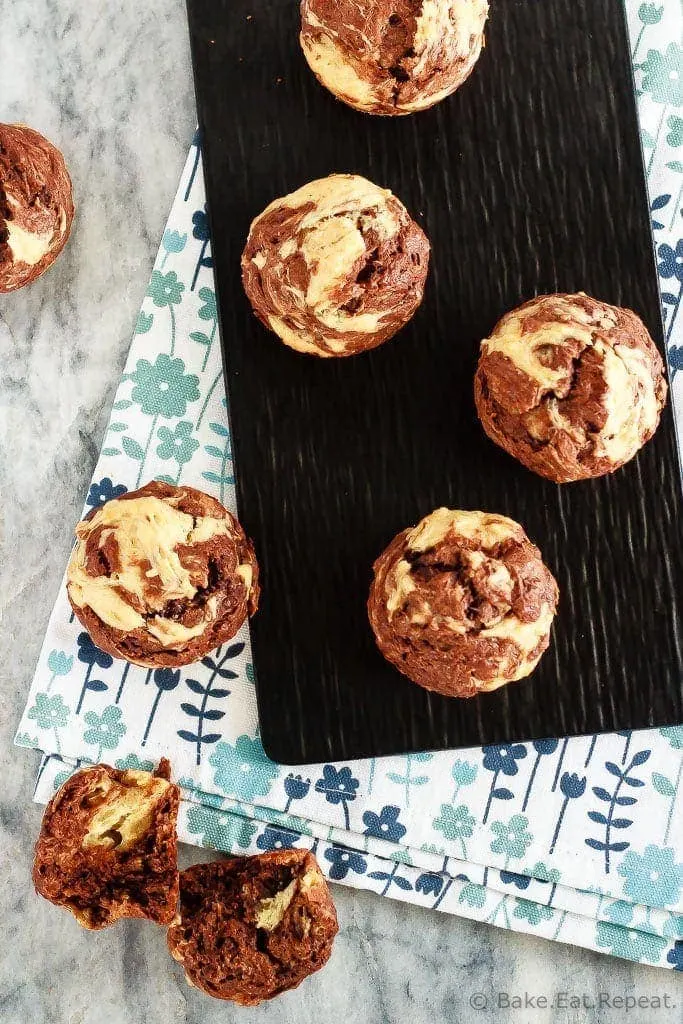 Although there's so many recipes that I love to use those bananas in that it's actually quite amazing these marbled chocolate banana muffins get made as often as they do. These peanut butter banana oatmeal bars, this healthy chocolate banana snack cake, and these banana pancakes, to name a few.
And of course, I always have a list a mile long of recipes I'd like to try. So many recipes, so little time.
So you know these marbled chocolate banana muffins are fantastic when I tell you that I make them quite regularly. They have to be great if I'm going to use up my baking time (and bananas!) with the same recipe over and over again!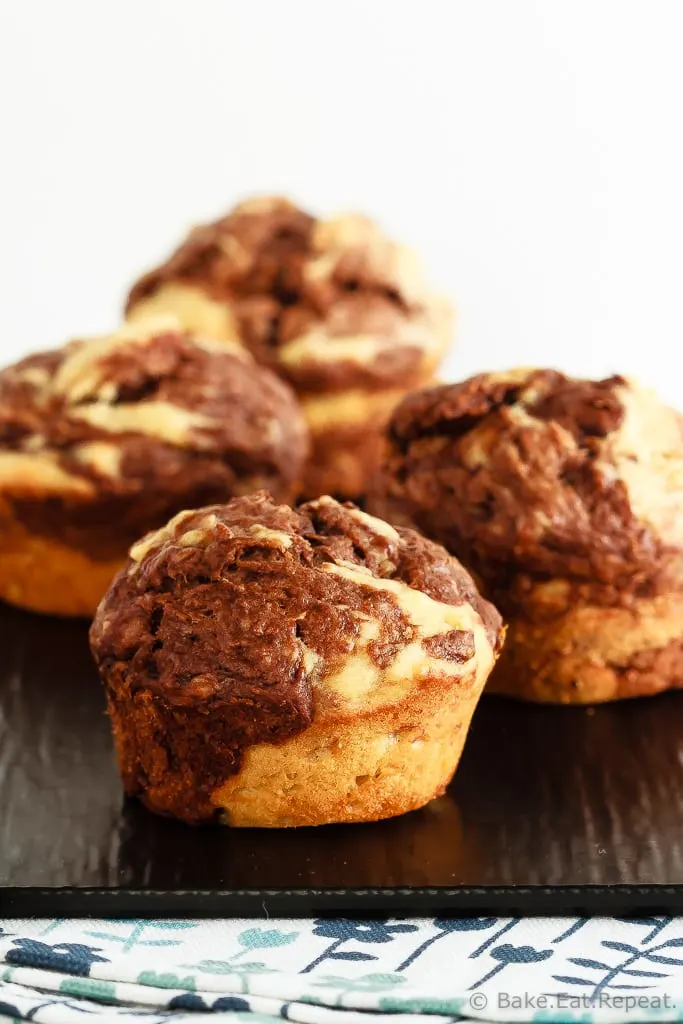 These muffins are filled with banana and chocolate flavour, but only use 2 ounces of semi-sweet baking chocolate. They're made with half whole wheat flour (I've also made them with all white flour so use your preference) for a whole grain boost, plus plain Greek yogurt for some added protein. I really like using plain Greek yogurt in baking, it adds so much moisture without adding extra fat to the recipe.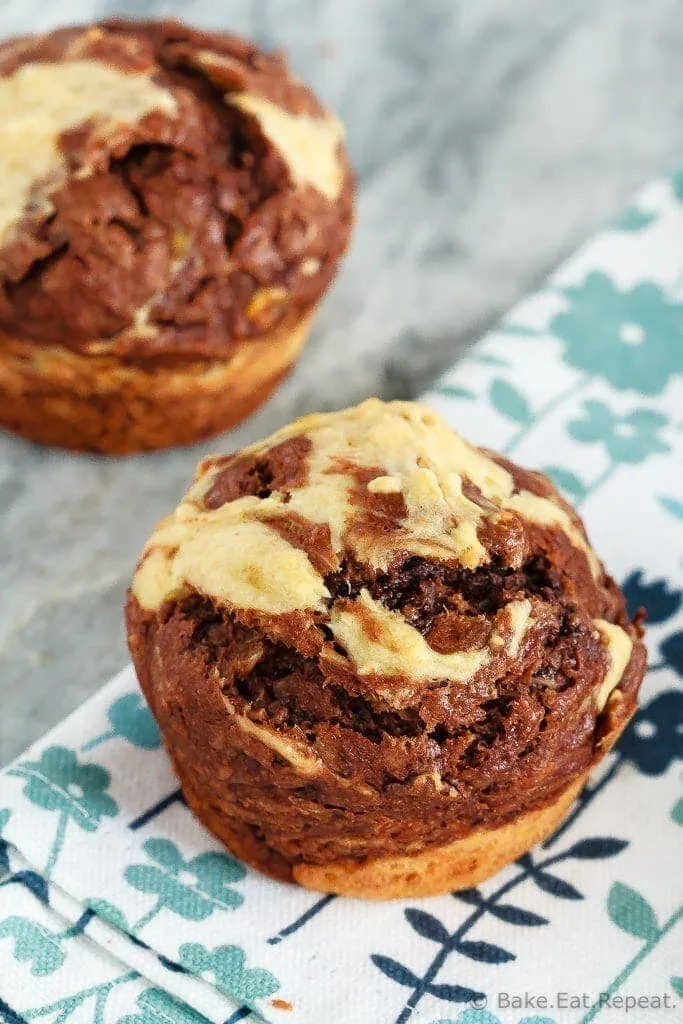 Quick and easy to make, they look pretty, and they have chocolate. That you can eat for breakfast.
Definitely a winner. You should probably make some today.