I really enjoy making homemade bread. There's something almost magical about mixing a few ingredients together and ending up with a crusty, golden, flavourful loaf of bread. Of course, some breads are much quicker and easier than others. I love attempting all sorts of breads, but this focaccia bread definitely falls in the quick and easy category. As long as you have a few hours to let the dough rise, it takes virtually no hands on time at all.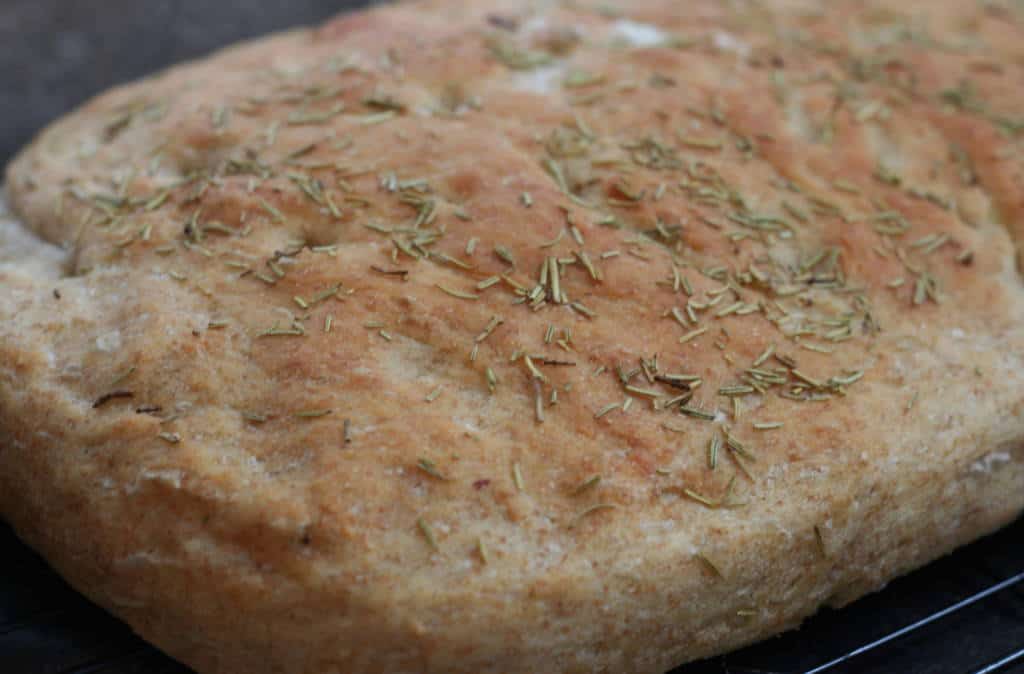 There is no kneading for this focaccia bread which is what makes it so quick, you literally mix everything together, let it sit for a couple hours, toss it in a pan and bake it. There's maybe 10 minutes of hands on time. Like I said, magical!
I think I've tried 3 or 4 different focaccia recipes over the last couple of years, and this one is the best one by far. Its the easiest to make, and has the best flavour. And the salty, rosemary sprinkled crust is the best part. My kids eat the crust first, which just tells you how good it is since most kids will go for the soft interior of bread and leave the crust!
And the best part? You can easily double the recipe and leave half the dough covered in the fridge so you can make it again later in the week, with even less effort! Try this today, I guarantee you won't regret it!