Who loves asparagus?!
I most definitely do. Every year it makes me a little bit sad that asparagus season is so short. It always feels like it's gone before we've eaten nearly enough of it!
This side dish was thrown together on a bit of a whim, as a way of doing something a little different with our asparagus. I tend to stick to simply steaming it, or sautéing it with some olive oil and salt and pepper. And while I love my asparagus cooked that way, I wanted to brighten it up a bit.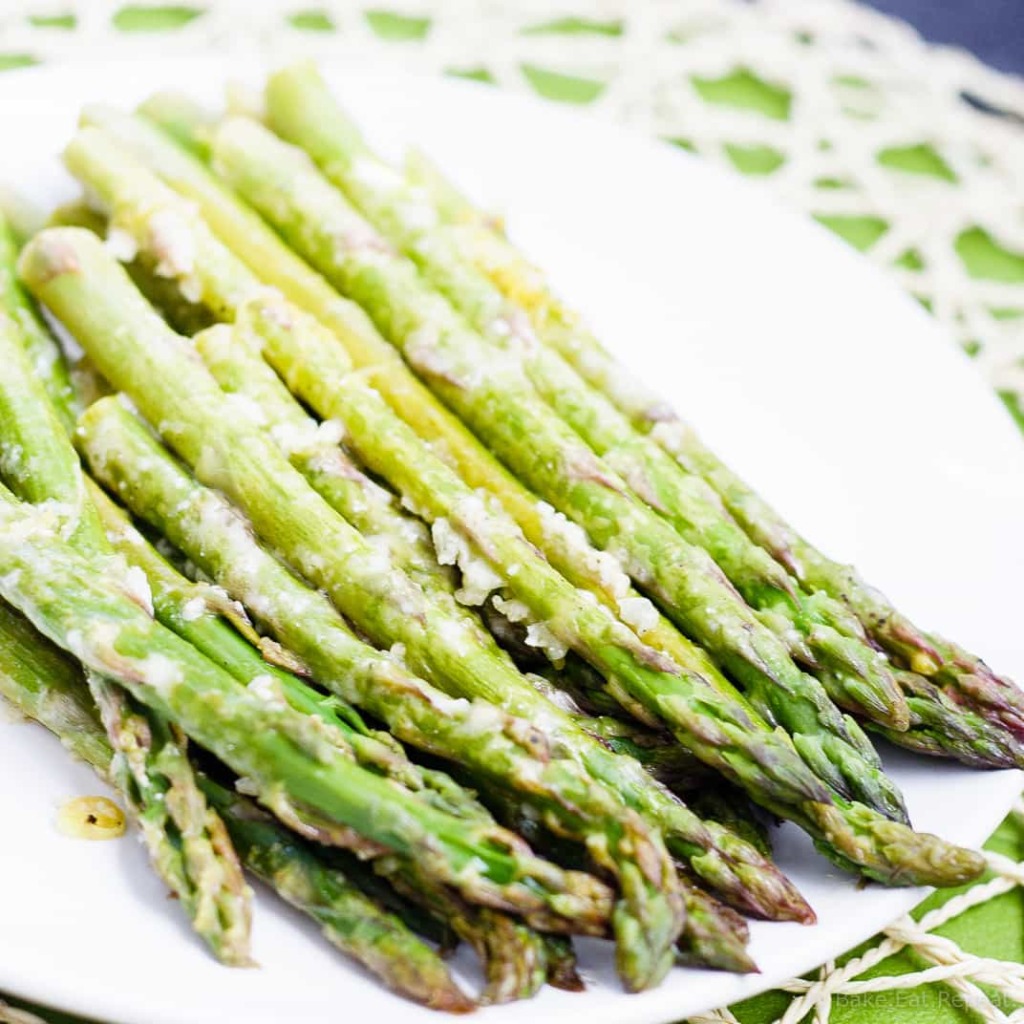 This lemon roasted asparagus with parmesan cheese and garlic did the trick. It takes less than 5 minutes to toss together, and only 10 minutes to roast in the oven. That's not a whole lot longer than throwing it in the microwave, but it's definitely a whole lot tastier!
Plus, it's so good, that my 7 year old even declared it "bloggable". So of course, I had to oblige. He's never even agreed to more than a taste of asparagus before, to which the pronouncement has always been "yuck". So now you know it's good! My asparagus hating child loved it.
And so did the asparagus loving people around here! It was a nice change and will definitely be making it into the rotation around here. Obviously. It is bloggable after all!