Breakfast biscuits are one of the greatest take and go meals. And they're not just for breakfast! We actually had these for supper the other night while at my daughter's cross country race. And they were perfect, they filled everyone up, and could be eaten while standing around at the park watching the race. Or, in my daughter's case, while driving home from the park, since even these probably wouldn't be great to eat while racing.
But I do think that they were better the next morning for breakfast. Since they're breakfast biscuits I suppose that makes sense. These were perfect straight from the oven, warm and tender and flakey. But they reheated very well in the microwave for 20-30 seconds and were a great breakfast that kept me full all morning.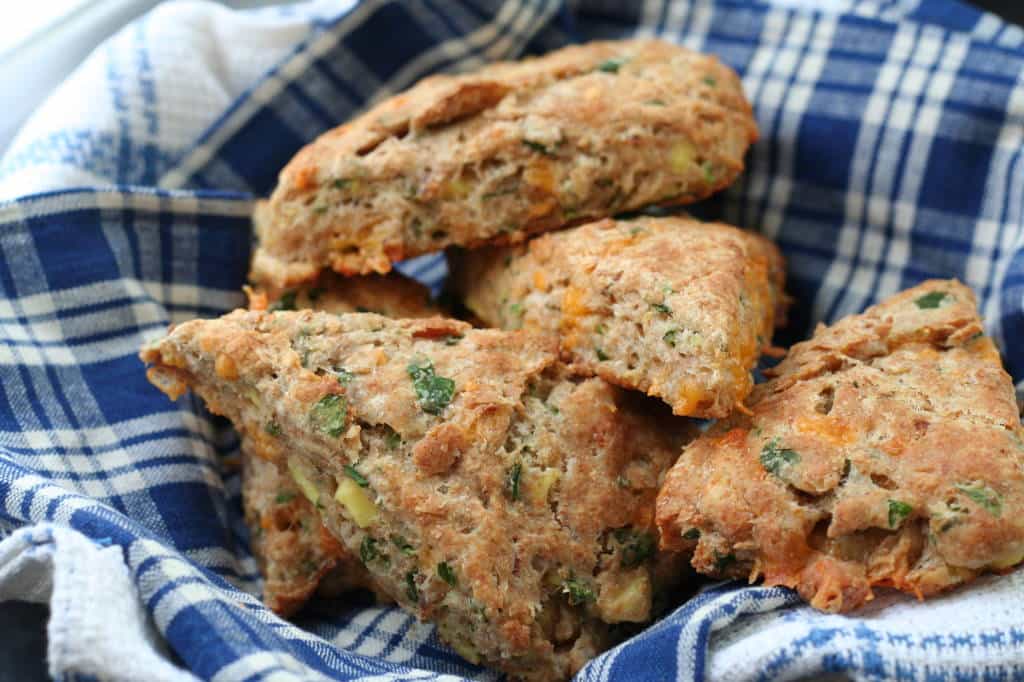 So the next time you have some leftover scrambled eggs and bacon, whip these up for an easy breakfast that you can grab and go on your way out the door. You won't be sorry. They're 100% whole wheat, and loaded with eggs, cheese, bacon and spinach to keep you going. And you can obviously mix it up depending on what you have or like. Cut out the cheese and bacon and load it up with veggies instead and it's even healthier. Enjoy!