Ah, fall. It makes me want to bake. Something about the cooler days, and the changing leaves, and the amazing apples and pumpkins everywhere – and possibly the 30 billion photos of amazing baked goods on Pinterest – but it makes me want to bake. Clearly.
Hasn't been much else here on the blog lately. I obviously need to do some cooking as well. We'll try to change it up next week. Maybe.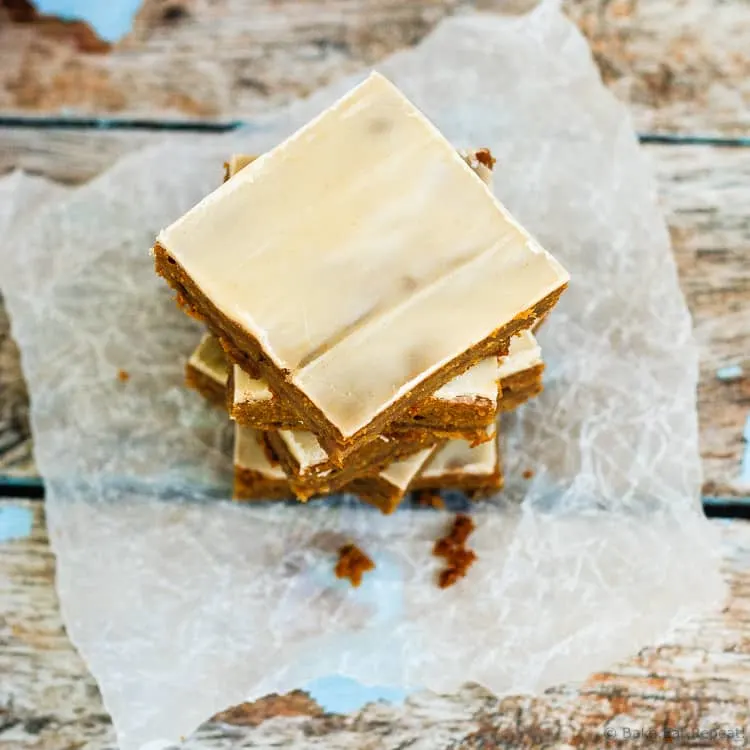 Apples are probably my favourite fruit. We go through them like crazy. Adhering to the apple a day policy is just fine by me. Especially in the fall. And definitely in these molasses apple bars. With brown butter glaze. Don't skip the glaze, and don't skip the browning the butter part. In either the bars or the glaze. It is so much better then regular old melted butter. It just is. Plus, once you start browning your butter, you won't be able to stop. It's that good. You're welcome.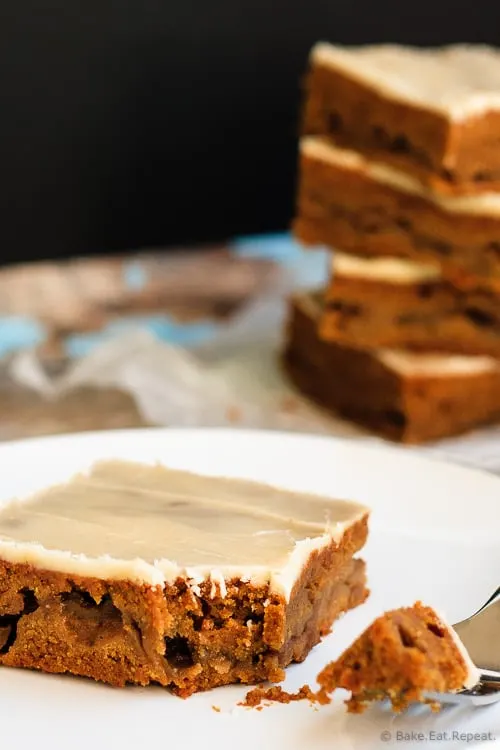 These molasses apple bars taste a little gingerbread-y, with the molasses and spices in them. They're a variation on my caramel apple blondies, but with molasses and some ginger and cloves, and a glaze instead of the caramel. I think they're even better then those blondies, and they were pretty fantastic!
It's fall, and these bars are the perfect treat. Grab a cup of coffee and dig in. They're amazing.