Sooooo, more granola from me.
If you've been following for a while, you know that I have a bit of an obsession with granola. Kind of like muffins I suppose! Although that's just how fickle I am when it comes to food. I was just going on and on about how I never want to post anything but muffins anymore, and now I'm going to be saying pretty much the same thing about granola.
Because granola is awesome.
Obviously. I already have other recipes for it here, here and here. Oh and here. Yup, those are all different versions. And so is this cranberry, almond and orange granola that I have for you today. Can we say obsessed?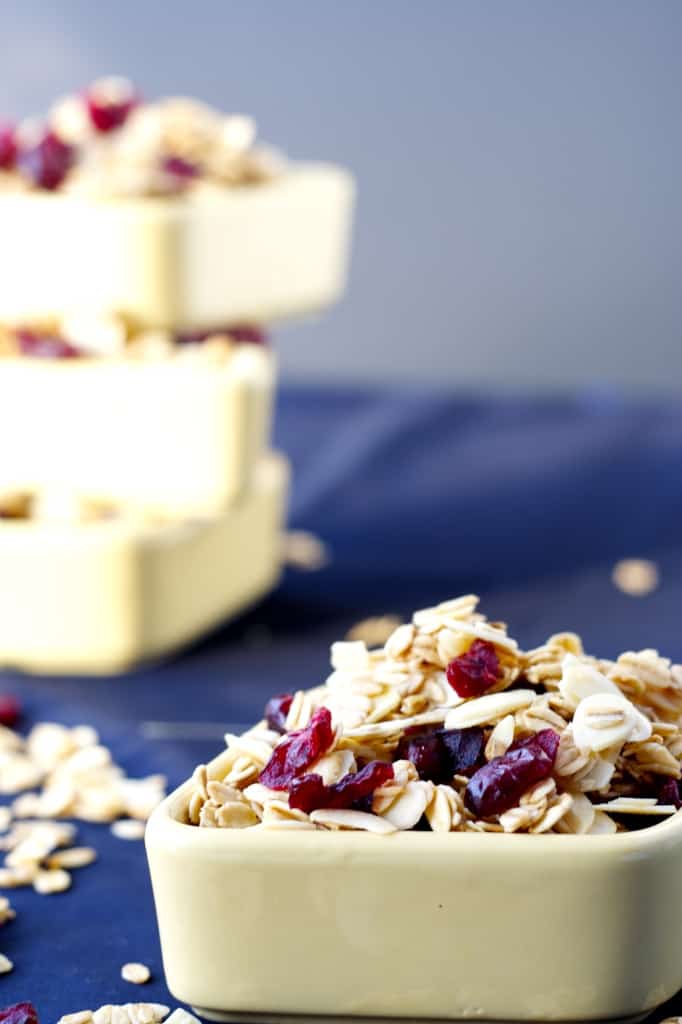 There's a reason for it though. It's such a healthy and filling breakfast, and I get bored if I make the same thing every time. So don't expect me to stop with the endless granola recipes any time soon. Can't do it.
And, this one is extra healthy since I stopped myself from adding chocolate. I did consider it, don't get me wrong, and if you wanted to I certainly wouldn't stop you! Chocolate is always a good idea in my opinion. But I wanted this version to be nice and healthy, and not overly sweet. Trying to get back into healthy eating habits and all that after the holidays!
This granola is helping me.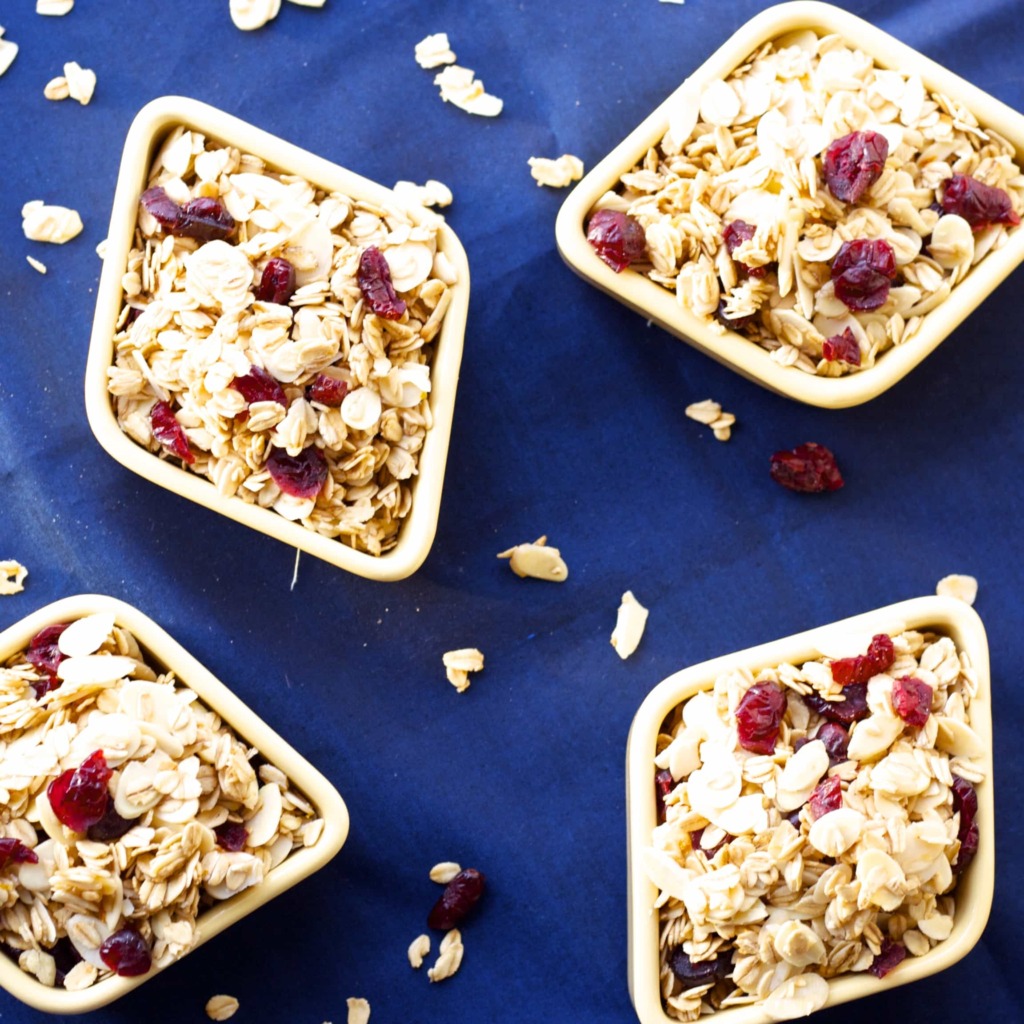 Because a smoothie for breakfast just doesn't cut it for me. I like to actually eat something. And this granola, paired with some plain Greek yogurt gets me through the morning without a problem. And I'm not even starving by lunch. Which definitely helps with the whole trying to eat well plan!
This granola is lightly sweetened with a bit of brown sugar and maple syrup. If you prefer your granola on the sweeter side, you could definitely double the brown sugar, or add another tablespoon of maple syrup. I wanted a barely sweet granola this time, so I used enough sugar to sweeten it a little and enough coconut oil to give it the crunch that granola obviously needs. But there's not so much there that it forms super sweet clumps of granola. Although I'm not against that, not even close, just not what I was going for here!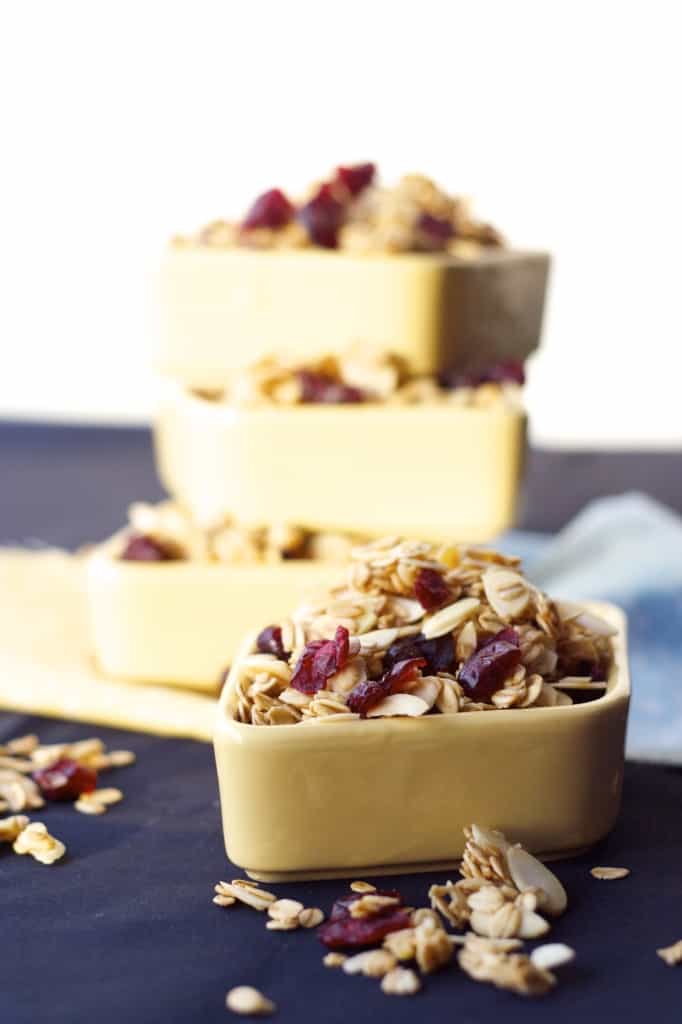 This cranberry, almond and orange granola is definitely the healthiest of all the granola recipes I've posted, which is saying something, as I think all of them are pretty healthy, especially when compared with the commercial kind! It's also lightly flavoured with orange, from the zest and juice of an orange, which is complemented perfectly by the cranberries and almonds.
We loved this granola. So if you're looking for a healthy breakfast that takes just minutes to mix together, try this out. It's the perfect start to your morning!